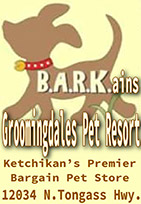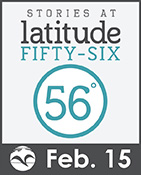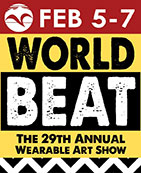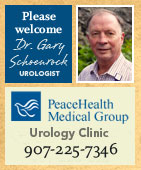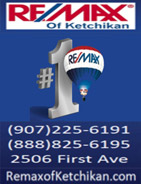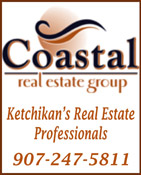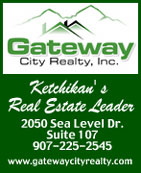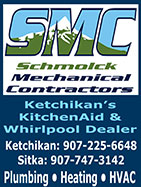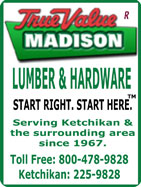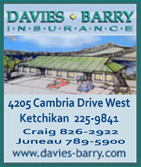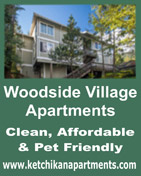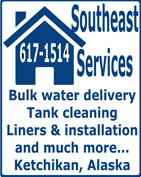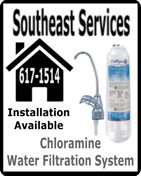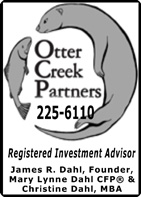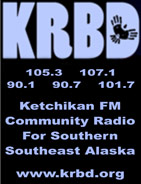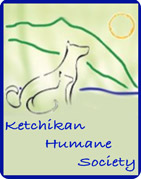 Contact


Call 617-9696


Webmail Letters


News Tips


Copyright Info


Archives
Quick News Search


Alaska


Ketchikan


SE Alaska


Alaska News Links
Columns - Articles


Dave Kiffer


Fish Factor


Money Matters
Historical Ketchikan


June Allen


Dave Kiffer


Louise B. Harrington
Ketchikan Arts & Events


Ketchikan Arts


Ketchikan Museums


KTN Public Library
Sports


Ketchikan Links
Public Records


FAA Accident Reports


NTSB Accident Reports


Court Calendar


Court Records Search


Wanted: Absconders


Sex Offender Reg.


Public Notices
Weather, Webcams


Today's Forecast


KTN Weather Data


AK Weather Map


AK Weathercams


AK Earthquakes

TV Guide


Ketchikan
Ketchikan Phone Book


Yellow Pages


White Pages
Government Links


Local Government


State & National

Downtown Ketchikan
Front Page Photograph by CARL THOMPSON ©2015
(Please respect the rights of photographers, never republish or copy
without permission and/or payment of required fees.)

Ketchikan: Ketchikan's Gas Higher than Alaska's Average - Gas prices in Ketchikan are well above Alaska's average price of $2.63 per gallon. As of January 24, 2015, unleaded gas at Ketchikan's Safeway was $3.46 with premium gas prices at $3.66. Before the drop in prices, Ketchikan prices were as much as $4.43 per gallon.

Average retail gasoline prices in Alaska are reported to have fallen 15.6 cents per gallon in the past week, averaging $2.63 per gallon yesterday, according to GasBuddy's daily survey of 398 gas outlets in Alaska. This compares with the national average that has fallen 2.3 cents per gallon in the last week to $2.02 per gallon. - More...
Monday PM - January 26, 2015

Historical Ketchikan

June Allen
Dave Kiffer
Louise B. Harrington

Ketchikan

Today's Forecast
Weather Extremes
Ketchikan Weather Data
Current Weather Alaska

Search the News


Alaska: Obama Administration Moves to Protect Arctic National Wildlife Refuge; Obama, Jewell Declaring War on Alaska's Future Say Officials By MARY KAUFFMAN - Sunday, President Obama announced his plans to ask Congress to designate the Coastal Plain and other core areas of the Arctic National Wildlife Refuge as wilderness. If Congress chooses to act, it would be the largest ever wilderness designation since Congress passed the visionary Wilderness Act over 50 years ago.

Alaska, ANWR, Canning River
Photo courtesy US Fish & Wildlife Service

"Designating vast areas in the Arctic National Wildlife Refuge as Wilderness reflects the significance this landscape holds for America and its wildlife," said U.S. Secretary of the Interior Sally Jewell. "Just like Yosemite or the Grand Canyon, the Arctic National Wildlife Refuge is one of our nation's crown jewels and we have an obligation to preserve this spectacular place for generations to come."

The Interior Department plans to immediately begin managing the 1.5 million acre coastal plain of the Arctic National Wildlife Refuge (ANWR) as wilderness – adding to the 18 million acres of ANWR already designated wilderness.

Secretary Jewell also said that President Obama plans to indefinitely withdraw areas in the offshore Arctic from oil and gas leasing in the new five-year plan being released later this week, which will effectively ban development in large swaths of the Chukchi and Beaufort seas. It is unclear how these new restrictions will affect areas already under lease.

Sunday, the Alaska's Congressional Delegation and Gov. Bill Walker denounced President Obama and Interior Secretary Sally Jewell for launching an unprecedented assault on Alaska that will have long-lasting effects on the state's economy and the nation's energy security.

Alaska Gov. Walker I) was outraged by the Obama administration's actions at a time when the state is drawing down more than $10 million from savings every day due to low oil prices and declining production despite having more than 40 billion barrels of untapped resources, mostly in federal areas where oil and gas activity is blocked or restricted.

"Having just given to Alaskans the State of the State and State of the Budget addresses, it's clear that our fiscal challenges in both the short and long term would benefit significantly from increased oil production," Gov. Walker said. "This action by the federal government is a major setback toward reaching that goal. Therefore, I will consider accelerating the options available to us to increase oil exploration and production on state-owned lands. This further underscores the need for Alaska to become a participant in the infrastructure development for the benefit of all North Slope participants and the residents of Alaska."

"What's coming is a stunning attack on our sovereignty and our ability to develop a strong economy that allows us, our children and our grandchildren to thrive," U.S. Sen. Lisa Murkowski (R-AK) said. "It's clear this administration does not care about us, and sees us as nothing but a territory. The promises made to us at statehood, and since then, mean absolutely nothing to them. I cannot understand why this administration is willing to negotiate with Iran, but not Alaska. But we will not be run over like this. We will fight back with every resource at our disposal."

"This outrageous action confirms what most Alaskans have feared – that the Obama administration's war against Alaska families and the middle class would only intensify under the final two years of President Obama's tenure. But Alaskans have been in tough battles before. We will defeat their lawless attempt to designate ANWR as a wilderness, as well as their ultimate goal of making Alaska one big national park. This decision disregards the rule of law and our constitution and specifically ignores many promises made to Alaska in ANICLA. It is just one more example of President Obama thumbing his nose at the citizens of a sovereign state – and will put Alaska and America's energy security in serious jeopardy," U.S. Sen. Dan Sullivan (R-AK) said. "I stand united with Sen. Murkowski, Congressman Young, Governor Walker and the members of the Alaska State Legislature to vigilantly safeguard and defend our fellow Alaskans' interests, and I pledge to do everything in my power to fight back against this assault on Alaska's economic future." - More...
Monday PM - January 26, 2015


Fish Factor: "Fish first" policy tops Fisheries Transition Team's list By LAINE WELCH - The need for a clear "fish first" policy in Alaska tops the list of priorities compiled by the Fisheries Transition Team for Governor Walker. The group also stated that "fish and fishermen in Alaska are viewed as barriers to development," and that there is "irreplaceable optimism" that fish can coexist with development at any scale.

Fisheries was just one of the topics that 250 Alaskans brainstormed about in 17 teams that newly elected Walker convened in late November. Their task was to identify the top five priorities in diverse categories, as well as the barriers to success and ways to overcome them. Their reports were released to the public last week.

The 25 member Fisheries Team, which included commercial, sport, subsistence and science stakeholders, strongly recommended re-enacting the Coastal Zone Management Program in its "fish first" priority list. They also said that no significant loss of fish habitat should knowingly be permitted in the state.

Roadblocks to success are cited as lack of scientific data due to lack of money, and "subversion of science to politics." They called it a "myth" that fish, nature or habitat can be recreated, or that wild runs can be replaced with hatchery fish. The transition report also said that "the economic value of fisheries is undervalued and not understood, and the monetary dollar value of clean water and habitat is not understood."

Number two on the transition list is to "prioritize and improve fishery access for Alaskans." That includes creating state funds or Fishery Trusts to recapture fishing licenses, permits or IFQs (with a subset for young entries), and allowing "community entities" to do the same. The report also recommends making it easier for small scale processors and marketers to operate, and eating more locally caught seafood.

Adequate funding for ADF&G and fisheries science is ranked as the #3 priority.

Number four is that fisheries should be managed based on science over politics, with several suggestions for Board of Fish reforms.

Finally, the team prioritized locally based, adaptive fisheries management. They recommend that area managers be based year round in the regions they manage, and that lawmakers and administrators get out and listen to Alaskans in far flung places. - More...
Monday PM - January 27, 2015


Alaska Science: Tidal stresses and giant earthquakes By NED ROZELL - A scientist once noticed a connection between the stress that tides inflict on the planet and the number of small earthquakes that happen in some areas when that pressure is greatest. She saw a pattern to these earthquakes leading up to great tsunamis. A graduate student is now looking for a similar signal in Alaska.

Buldir Island, with its tremendous population of seabirds, lies halfway between Attu and Kiska islands near the western end of the Aleutian Islands and just north of the Aleutian Trench, home to giant earthquakes.
Photo by Ned Rozell

Yen Joe Tan of Columbia University is combing through a database of offshore Alaska earthquakes to see if there is any link between the number of small earthquakes triggered by tides and great earthquakes that send tsunamis racing thousands of miles.

How might tides cause earthquakes? At high tide, more water piles on top of geological faults, adding to stress that's already there. If the fault is close to slipping, the tides can trigger small tremors. Solid ground also responds to the gravitational pulls of the moon and sun. Joe Tan is looking at the combined effects of ocean and Earth tides.

A Japanese researcher has studied the relationship between tides and earthquakes. Sachiko Tanaka of the National Research Institute for Earth Science and Disaster Prevention in Tsukuba, Japan, found that tidally triggered earthquakes were common off the northeast coast of Japan several to 10 years before the magnitude 9 earthquake that triggered the tsunami in 2011. She found similar results when she went back and looked at data from around Sumatra before the 2004 tsunami.

"She showed a small nudge by tidal stress can push it over the limit," Joe Tan said.

Using records of past earthquakes, Joe Tan wants to see if any parts of the Aleutian Arc are perhaps giving the same signals. Though his data are much more sparse than that available to Tanaka, he has seen three areas that seem to increase in seismicity when tidal forces are high. Those zones are southeast of Kodiak, south of Tanaga in the central Aleutians and south of Buldir in the western Aleutians. - More...
Monday PM - January 26, 2015


Columns - Commentary

TOM PURCELL:

Why We Need a Better Sense of Humor - Boy, does the world need a better sense of humor right about now.

Humor, says Merriam-Webster, is "the ability to be funny or to be amused by things that are funny."

Humans are at their best when they are amused. Few things can better reduce stress or shed light on truth than a good joke.

President Reagan had a grand sense of humor - and used it with great deftness to advance his program.

He told one joke about a man, then living in the Soviet Union, who went to a government office to order a new car. When he laid down his money, he was told there would be a long wait.

"Come back in 10 years and pick up your car," said the government servant.

"Morning or afternoon?" said the man.

"What difference does it make?" said the servant.

"Because the plumber is coming in the morning." - More...
Monday PM - January 26, 2015

PHIL KERPEN:

States Should Force Federal Gas Tax Cut - For decades conservatives have advocated scaling back the role of the federal government in transportation, yet the federal gas tax that was supposed to end in 1969 is still hanging around 46 years later. Fortunately, there is a feature of the current law that gives states the the upper hand, and they should seize the opportunity to act.

Most of the federal gas tax is temporary, set to automatically expire. If Congress simply does nothing, the tax will automatically drop from 18.3 cents per gallon on September 30, 2016 to just 4.3 cents the next day and thereafter. (The permanent 4.3 cent tax is Al Gore's crowning achievement: a vestige of Bill Clinton's 1993 tax hike that was - try not to laugh - supposed to be dedicated to deficit reduction.)

To allow that date to come and go as scheduled, each state should pass a pick-up law that would take effect if and only if the temporary portion of the federal gas tax lapses.

The pick-up law would replace the lapsed 14 cent federal tax with a lower state gas tax of 8 to 10 cents. Freed of all the strings that come with running money through Washington — most infamously the Davis-Bacon requirements that inflate construction costs — states could easily deliver more while motorists receive a net tax cut.

Momentum would build as more states enacted such laws. There would eventually be a stampede as the expiration date approached and it became apparent that many states, and their congressional delegations, were prepared to let the federal tax expire. Fearing being left out and stuck with no replacement for lost federal gas tax dollars, even the most liberal states might consider pick-up laws as a safeguard.

States and local governments are already responsible for most of the country's transportation spending. - More...
Monday PM - January 26, 2015

Political Cartoon: Jed Clampett Oil Prices
By Rick McKee ©2015, The Augusta Chronicle
Distributed to subscribers for publication by Cagle Cartoons, Inc.




Real Time U.S. Debt Clock
http://www.usdebtclock.org/

U.S. Inflation Calculator
Easily calculate the buying power of the US dollar & inflation rate from 1913-2014

U.S. Energy Info. Admin.
Heating Oil & Propane Update

Public Service Announcements
Public Meetings & Info

KGB Animal Protection

Ketchikan Borough Assembly

Live video stream of current meeting
Archived videos
Agenda and Information Packets
Assembly Meeting Minutes
Borough Records
Calendar

Ketchikan Planning Commission

Live video stream of current meeting
Agenda, Information Packets & Minutes

Ketchikan City Council

View a Video of Meeting
Agenda & Information Packets

Ketchikan School Board

Live video stream of current meeting
Agenda & Information Packets


Gravina Access Project SEIS Alternatives Development

Gravina Access Website

Police Blotters

AK Troopers Daily Dispatch
Ketchikan Police Reports
Juneau Police Reports

Ketchikan

Jobs
Today's Forecast
Satellite
Today's Weather Images
Marine Forecasts
AK Weathercams
Ketchikan Weather Data
Current AK Weather Map




CLASSIFIEDS' CATEGORIES

Announcements
Help Wanted
Job Wanted
For Sale / Free Stuff
Garage Sales
Homes / Apts/ Property
Pets
Wanted
Lost & Found
Publish Your Ad

Front Page Archives
Letter Archives
January 2015

| | | | | | | |
| --- | --- | --- | --- | --- | --- | --- |
| S | M | T | W | T | F | S |
| 28 | 29 | 30 | 31 | 01 | 02 | 03 |
| 04 | 05 | 06 | 07 | 08 | 09 | 10 |
| 11 | 12 | 13 | 14 | 15 | 16 | 17 |
| 18 | 19 | 20 | 21 | 22 | 23 | 24 |
| 25 | 26 | | | | | |

More Front Page Archives & Letters


Viewpoints
Commentary
Opinions/Letters
Basic Rules &
Freedom of Speech

Questions, please contact the editor at editor@sitnews.us or call 617-9696
Sitnews reserves the right to edit.

Starting Fresh By Jerry Cegelske - The New Year offers everyone an opportunity to start fresh. Starting fresh can be something personal like improving your diet or health, but it can also be something community oriented, like doing a better job of doing your part for the community. For some businesses, one way to be better at doing your part as a better member of the business community is by keeping on top of your obligations to collect and remit sales taxes. - More...
Monday PM - January 26, 2015

Off-leash is lethal By Gretchen Moore - Have you ever heard the sound it makes when a vehicle traveling at 55mph hits a dog standing in the road? As the owner of Groomingdales located at 12 miles N. Tongass, I've heard the sound more times than I can count on all of my fingers and toes and it never gets easier as it echoes in your head, over and over. I never can seem to run fast enough to the road to get to the pet in need. - More...
Monday PM - January 26, 2015

Discovery's Alaska Bush People is unreal By Clay Slanaker - I am very disappointed in the portrayal of Ketchikan and the rest of Southeast Alaska by the Discovery channel. The reality of the show is left far behind the scenes. No one shoots at a Sitka blacktail deer with their scope covers closed, nobody leaves town with dental issues that could cause death, and nobody that leaves town with dental issues buys two boats with the possibility of dying in the bush just to impress the masses! - More...
Monday PM - January 26, 2015

Open Letter: Public funds for Governor's ball By A. M. Johnson - Following is the content of a personal email to Ketchikan Assembly persons requesting that public funding not be utilized in the cost of the upcoming governor's ball in Ketchikan. The intent is not to be taken as a slap at the governor or the tradition. It is the objection of using this symbol of celebration with public funding in trying times the current and years out reflect. - More...
Monday PM - January 26, 2015

Go Gridlock By David Levine - Now that the State of the Union has been delivered, it's time for all the usual suspects to start chiming in with all their predictable comments. The Republicans undoubtedly will call the President obtuse for refusing to heed the recent election as a call to rethink his policies, and his Democratic Party allies will line up behind him, cheering his tenacity in the face of an increasingly unforgiving opposition. But because that opposition now has a majority in Congress, virtually nothing that the President has proposed will ever see the light of day. So the State of the Union ends up being nothing but bluster and theater, containing vague, flowery ideas never having any chance of coming to fruition. Politics as usual as they say. Cynics might get angry at this exercise in futility, deeming it a colossal waste of time that serves to do nothing more than poignantly illustrate a broken political system in Washington. - More...
Monday PM - January 26, 2015

Time for Real Fix for Healthy Forest Management By Dan Shoun - I think it's time for Senator Murkowski and her colleagues to quit bashing the Forest Service and take a good look in the mirror to see where part of the problem resides! We stand ready, in many Western States to work with Congress on the real fix for Healthy Forest Management and how Counties and Schools are compensated for these otherwise untaxable lands! - More...
Monday PM - January 26, 2015

Out of control government By Tom Dowdy - An Article V Amending Convention of States is on the move. Now no one can deny the Article V movement has truly swept the nation. The desire to curb the federal government's abuses is not limited to northern states or southern states, red states or blue states. Americans from all stripes realize something must be done, and they understand a Convention of States is the best way to do it. - More...
Monday PM - January 26, 2015

Time for an Article V Amending Convention of States By Jeff Kroyer - America is currently under attack. This time it is from within our borders and from many of our fellow citizens. Our constitution is being trampled upon by many people, from the President, Congressional Leaders and Supreme Court Justices. The abuse of Executive Decrees by the president, as well as the irresponsible and reckless spending by the federal government, has us on the road to perdition as a nation. - More...
Monday PM - January 26, 2015

Webmail your letter or
Email Your Letter To: editor@sitnews.us

---

Articles & photographs that appear in SitNews may be protected by copyright and may not be reprinted or redistributed without written permission from and payment of required fees to the proper sources.

E-mail your news & photos to editor@sitnews.us

Photographers choosing to submit photographs for publication to SitNews are in doing so, granting their permission for publication and for archiving. SitNews does not sell photographs. All requests for purchasing a photograph will be emailed to the photographer.

The Local Paper is now available online.
Click here for this week's printed edition.