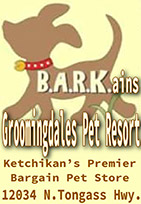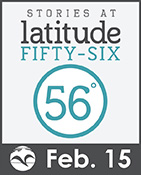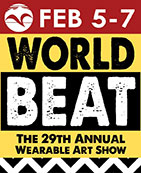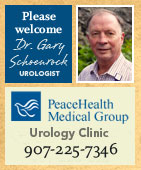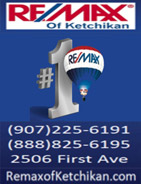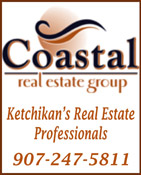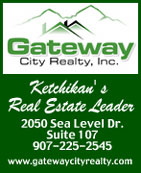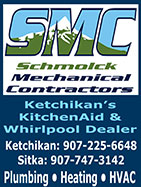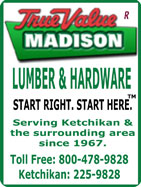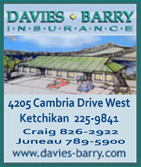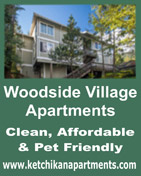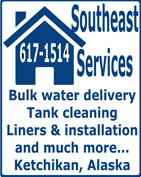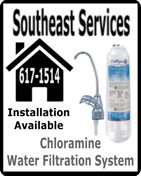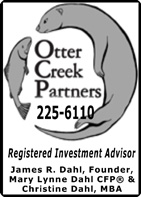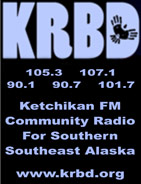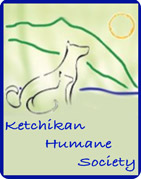 Contact


Call 617-9696


Webmail Letters


News Tips


Copyright Info


Archives
Quick News Search


Alaska


Ketchikan


SE Alaska


Alaska News Links
Columns - Articles


Dave Kiffer


Fish Factor


Money Matters
Historical Ketchikan


June Allen


Dave Kiffer


Louise B. Harrington
Ketchikan Arts & Events


Ketchikan Arts


Ketchikan Museums


KTN Public Library
Sports


Ketchikan Links
Public Records


FAA Accident Reports


NTSB Accident Reports


Court Calendar


Recent Filings & Case Dispositions


Court Records Search


Wanted: Absconders


Sex Offender Reg.


Public Notices
Weather, Webcams


Today's Forecast


KTN Weather Data


AK Weather Map


AK Weathercams


AK Earthquakes

TV Guide


Ketchikan
Ketchikan Phone Book


Yellow Pages


White Pages
Government Links


Local Government


State & National

Tongass Sunset
Front Page Photograph by STEVEN SPEIGHTS ©2015
(Please respect the rights of photographers, never republish or copy
without permission and/or payment of required fees.)


Ketchikan: State Will Appeal Ketchikan's Lawsuit Challenging the Required Local Contribution for Schools - Attorney General Craig Richards announced today that the State will appeal the recent ruling invalidating the required local contribution that municipalities are required to provide to their local schools.

Ketchikan Borough Office building
Photo courtesy KGB

The State will also request a stay of the superior court's ruling, which would ensure municipalities would continue to pay the local contribution until the Alaska Supreme Court decides the case or the legislature chooses to change the system of school funding.

"The State has a long history of sharing the burden of education funding between local governments, the State, and federal aid," said Attorney General Richards. "This principle has long been a part of the statutory scheme for education passed by the legislature, and the State believes in the constitutionality of this system of shared support and local control."

Ketchikan Gateway Borough brought this lawsuit last year asserting that the required local contribution violated various constitutional provisions, including the dedicated funds clause. The dedicated funds clause prohibits any specific sources of state revenues from being dedicated to a specific purpose, subject to a list of exceptions. - More...
Wednesday PM - January 28, 2015

Ketchikan: AaNA nurses and PeaceHealth Ketchikan reach tentative agreement - PeaceHealth Ketchikan Medical Center and local nurses of the Alaska Nurses Association (AsNA) announced Tuesday that they have wrapped up their fifth round of nurse negotiations with a tentative agreement in place.

The negotiating team for the Ketchikan bargaining unit will be recommending the agreement to their members for approval on February 2. If accepted and ratified by the members, the three-year contract will be finalized.

According to information provided by Ketchikan Medical Center's Marketing & Communications Manager Mischa Chernick, the nurses and leadership of PeaceHealth Ketchikan Medical Center have reached a satisfactory agreement that will continue to support high-quality patient care; focusing on enhanced nurse training, retention of developing nurses and extended clinical support on night shift. - More...
Wednesday PM - January 28, 2015

Alaska: Bars on State Ferries to Close - The Alaska Department of Transportation and Public Facilities announced Tuesday that the Alaska Marine Highway System (AMHS) will begin the process of closing bars on state ferries this winter.

Operation of AMHS bars results in a net loss for the State of Alaska. The closure will save the state more than $750,000 annually.

"Closing bars on state ferries creates immediate savings for the state and allows the department to limit reductions in ferry service to communities," said ADOT&PF Acting Commissioner John Binder. - More...
Wednesday PM - January 28, 2015


Alaska: DOI unveils draft strategy for offshore leasing; Places parts of Beaufort, Chukchi seas off-limits; Federal Move To Block Drilling Another 'Major Insult' to Alaska Say Officials By MARY KAUFFMAN - Tuesday, President Obama withdrew certain areas of the Alaskan Arctic Outer Continental Shelf (OCS) from future oil and gas leasing due to their importance for subsistence use by Alaska Natives as well as for their unique and sensitive environmental resources.

As part of President Obama's all-of-the-above energy strategy to continue to expand safe and responsible domestic energy production, Secretary of the Interior Sally Jewell and Bureau of Ocean Energy Management (BOEM) Director Abigail Ross Hopper announced Tuesday the next step in the development of the nation's Outer Continental Shelf (OCS) Oil and Gas Leasing Program for 2017-2022.

The Draft Proposed Program (DPP) includes 14 potential lease sales in eight planning areas – three sales off the coast of Alaska, ten sales in the Gulf of Mexico, and one in a portion of the Mid- and South Atlantic.

"The safe and responsible development of our nation's domestic energy resources is a key part of the President's efforts to support American jobs and reduce our dependence on foreign oil," said Secretary Jewell. "This is a balanced proposal that would make available nearly 80 percent of the undiscovered technically recoverable resources, while protecting areas that are simply too special to develop."

The Department of the Interior said the release of the draft is an early step in a multi-year process to develop a final offshore leasing program for 2017-2022. Before the program is finalized, the public will continue to have multiple opportunities to provide input. Tuesday's draft proposal was informed by more than 500,000 comments from a wide variety of stakeholders and states.

"The draft proposal prioritizes development in the Gulf of Mexico, which is rich in resources and has well-established infrastructure to support offshore oil and gas programs," added Jewell. "We continue to consider oil and gas exploration in the Arctic and propose for further consideration a new area in the Atlantic Ocean, and we are committed to gathering the necessary science and information to develop resources the right way and in the right places. We look forward to continuing to hear from the public as we work to finalize the proposal."

The Outer Continental Shelf (OCS) Lands Act requires the Secretary of the Interior to prepare a five-year program that includes a schedule of potential oil and gas lease sales and indicates the size, timing and location of proposed leasing activity as determined to best meet national energy needs, while addressing a range of economic, environmental and social considerations. - More...
Wednesday PM - January 28, 2015


Ketchikan: O'Brien Wins Prestigious Award - Ketchikan resident Michelle O'Brien has received Pi Beta Phi Fraternity for Women's prestigious Carolyn Helman Lichtenberg Crest Award in honor of her community service. O'Brien has served in a host of roles in Ketchikan and in Alaska, as well as serving in leadership roles within Pi Beta Phi.

Michelle O'Brien

The Carolyn Helman Lichtenberg Crest Award is presented annually to distinguished alumnae of Pi Beta Phi who exhibit excellence and outstanding leadership in their career or volunteer service to their communities. The award is named for past Pi Beta Phi grand president Carolyn Helman Lichtenberg, who was instrumental in forming Pi Beta Phi Foundation during her term from 1985 to 1991. Crucial fraternity initiatives, like leadership development programs and academic scholarships, are supported through the stewardship of the foundation.

O'Brien will serve as Rotary District Governor for District 5010 Alaska/Yukon in 2016-2017.

Currently, O'Brien serves as the President of the Ketchikan Gateway Borough Board of Education and Co-Chair of the Alaska Public Broadcasting Commission. She is also the host and producer of local television for KPU TV in Ketchikan. - More...
Wednesday PM - January 28, 2015



Ketchikan: Guardian of Butterflies - Ketchikan resident Eileen Small, a mother of five, and a grandmother who has written as a hobby most of her life, has published her first book along with co-author Janette Slavens.

Guardian of Butterflies is a book about real life, and how often events don't happen as planned. It's a moving story about a woman, with the help of her friends, pulling together all the broken pieces of her life to make it whole once more. It will touch your heart and make you want to sit down and read it in one session. - More...
Wednesday PM - January 28, 2015

Columns - Commentary

DAVE KIFFER:

When Heading For The Hills Won't Help - Tsunamis, shmunamis!

Recent weather events have shown that our community concern about tsunamis is clearly aimed in the wrong direction!

Yes, we remain a low lying coastal community that I'm sure checks off all the federal disaster planning boxes.

Speaking of which, I think "federal disaster" is redundant, BTW.

But, anyway, how often are we inundated by the rising seas? - More...
Thursday AM - January 29, 2015

JEFF LUND:

How much grooming does a groomsman need? - It took me twelve minutes to get ready for my buddy Kurt's wedding in California recently. I'm efficient, not slovenly or apathetic. I'm also a realist. In the six weddings in which I've been one of the groom's dudes, I've learned that everyone is looking at the bride and the bridesmaid you are escorting down the aisle. As long as you've been washed, wiped with deodorant and have chewed breath-masking gum (which you must spit out before go-time) you're good to go.

All that accomplished, I sat outside and allowed the slanted sun to warm my deprived skin. Thus began the final 180 minutes of sitting, waiting, standing, posing, watching, talking, and more waiting. You know what it's like. - More...
Thursday AM - January 29, 2015

Political Cartoon: Palin for Prez
By Nate Beeler ©2015, The Columbus Dispatch
Distributed to subscribers for publication by Cagle Cartoons, Inc.




Real Time U.S. Debt Clock
http://www.usdebtclock.org/

U.S. Inflation Calculator
Easily calculate the buying power of the US dollar & inflation rate from 1913-2014

U.S. Energy Info. Admin.
Heating Oil & Propane Update

Public Service Announcements
Public Meetings & Info

KGB Animal Protection

Ketchikan Borough Assembly

Live video stream of current meeting
Archived videos
Agenda and Information Packets
Assembly Meeting Minutes
Borough Records
Calendar

Ketchikan Planning Commission

Live video stream of current meeting
Agenda, Information Packets & Minutes

Ketchikan City Council

View a Video of Meeting
Agenda & Information Packets

Ketchikan School Board

Live video stream of current meeting
Agenda & Information Packets


Gravina Access Project SEIS Alternatives Development

Gravina Access Website

Police Blotters

AK Troopers Daily Dispatch
Ketchikan Police Reports
Juneau Police Reports

Ketchikan

Jobs
Today's Forecast
Satellite
Today's Weather Images
Marine Forecasts
AK Weathercams
Ketchikan Weather Data
Current AK Weather Map




CLASSIFIEDS' CATEGORIES

Announcements
Help Wanted
Job Wanted
For Sale / Free Stuff
Garage Sales
Homes / Apts/ Property
Pets
Wanted
Lost & Found
Publish Your Ad

Front Page Archives
Letter Archives
January 2015

| | | | | | | |
| --- | --- | --- | --- | --- | --- | --- |
| S | M | T | W | T | F | S |
| 28 | 29 | 30 | 31 | 01 | 02 | 03 |
| 04 | 05 | 06 | 07 | 08 | 09 | 10 |
| 11 | 12 | 13 | 14 | 15 | 16 | 17 |
| 18 | 19 | 20 | 21 | 22 | 23 | 24 |
| 25 | 26 | 27 | 28 | | | |

More Front Page Archives & Letters


Viewpoints
Commentary
Opinions/Letters
Basic Rules &
Freedom of Speech

Questions, please contact the editor at editor@sitnews.us or call 617-9696
Sitnews reserves the right to edit.

Questions for PeaceHealth Ketchikan By Ralph and Lauren Mirsky - Nurse's, Nurse Practitioners; family, friends, women and men that are Living and working in our community; these highly Educated, Dedicated Professionals work towards the well being of all of us that live here in Ketchikan. - More...
Thursday AM - January 29, 2015

Alaska Needs A Voice in Washington By Mike Wenstrup - Alaska has always needed a voice in Washington. From the Trans Alaska Pipeline to the Native Claims Settlement Act to present day debates about oil exploration, our economic opportunities are closely linked to federal policy. That means our federal representatives must be effective, not just loud. - More...
Thursday AM - January 29, 2015

Poor Cleanup By Don Petrey - I am writing this letter to bring to light the recent accident. I drove by right after it happened and then about 2 hours later. And the one thing that really concerned me was all the antifreeze coolant and oil that was left on the road. All that material got washed into the storm drains as we got some rain. - More...
Thursday AM - January 29, 2015

RE: Discovery's Alaska Bush People is unreal By Janice Paschke - You are so right. This family is a joke! They all have new boots, new tents, new guns, tacky cheap jewelry - I could go on forever. You can tell by the way they act that the show is scripted and everyone wants their close ups. - More...
Thursday AM - January 29, 2015

Starting Fresh By Jerry Cegelske - The New Year offers everyone an opportunity to start fresh. Starting fresh can be something personal like improving your diet or health, but it can also be something community oriented, like doing a better job of doing your part for the community. For some businesses, one way to be better at doing your part as a better member of the business community is by keeping on top of your obligations to collect and remit sales taxes. - More...
Monday PM - January 26, 2015

Off-leash is lethal By Gretchen Moore - Have you ever heard the sound it makes when a vehicle traveling at 55mph hits a dog standing in the road? As the owner of Groomingdales located at 12 miles N. Tongass, I've heard the sound more times than I can count on all of my fingers and toes and it never gets easier as it echoes in your head, over and over. I never can seem to run fast enough to the road to get to the pet in need. - More...
Monday PM - January 26, 2015

Discovery's Alaska Bush People is unreal By Clay Slanaker - I am very disappointed in the portrayal of Ketchikan and the rest of Southeast Alaska by the Discovery channel. The reality of the show is left far behind the scenes. No one shoots at a Sitka blacktail deer with their scope covers closed, nobody leaves town with dental issues that could cause death, and nobody that leaves town with dental issues buys two boats with the possibility of dying in the bush just to impress the masses! - More...
Monday PM - January 26, 2015

Open Letter: Public funds for Governor's ball By A. M. Johnson - Following is the content of a personal email to Ketchikan Assembly persons requesting that public funding not be utilized in the cost of the upcoming governor's ball in Ketchikan. The intent is not to be taken as a slap at the governor or the tradition. It is the objection of using this symbol of celebration with public funding in trying times the current and years out reflect. - More...
Monday PM - January 26, 2015

Go Gridlock By David Levine - Now that the State of the Union has been delivered, it's time for all the usual suspects to start chiming in with all their predictable comments. The Republicans undoubtedly will call the President obtuse for refusing to heed the recent election as a call to rethink his policies, and his Democratic Party allies will line up behind him, cheering his tenacity in the face of an increasingly unforgiving opposition. But because that opposition now has a majority in Congress, virtually nothing that the President has proposed will ever see the light of day. So the State of the Union ends up being nothing but bluster and theater, containing vague, flowery ideas never having any chance of coming to fruition. Politics as usual as they say. Cynics might get angry at this exercise in futility, deeming it a colossal waste of time that serves to do nothing more than poignantly illustrate a broken political system in Washington. - More...
Monday PM - January 26, 2015

Time for Real Fix for Healthy Forest Management By Dan Shoun - I think it's time for Senator Murkowski and her colleagues to quit bashing the Forest Service and take a good look in the mirror to see where part of the problem resides! We stand ready, in many Western States to work with Congress on the real fix for Healthy Forest Management and how Counties and Schools are compensated for these otherwise untaxable lands! - More...
Monday PM - January 26, 2015

Out of control government By Tom Dowdy - An Article V Amending Convention of States is on the move. Now no one can deny the Article V movement has truly swept the nation. The desire to curb the federal government's abuses is not limited to northern states or southern states, red states or blue states. Americans from all stripes realize something must be done, and they understand a Convention of States is the best way to do it. - More...
Monday PM - January 26, 2015

Time for an Article V Amending Convention of States By Jeff Kroyer - America is currently under attack. This time it is from within our borders and from many of our fellow citizens. Our constitution is being trampled upon by many people, from the President, Congressional Leaders and Supreme Court Justices. The abuse of Executive Decrees by the president, as well as the irresponsible and reckless spending by the federal government, has us on the road to perdition as a nation. - More...
Monday PM - January 26, 2015

Webmail your letter or
Email Your Letter To: editor@sitnews.us

---

Articles & photographs that appear in SitNews may be protected by copyright and may not be reprinted or redistributed without written permission from and payment of required fees to the proper sources.

E-mail your news & photos to editor@sitnews.us

Photographers choosing to submit photographs for publication to SitNews are in doing so, granting their permission for publication and for archiving. SitNews does not sell photographs. All requests for purchasing a photograph will be emailed to the photographer.

The Local Paper is now available online.
Click here for this week's printed edition.