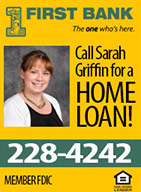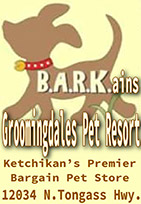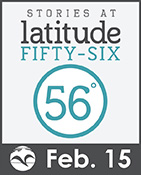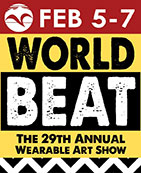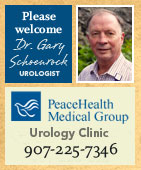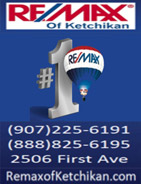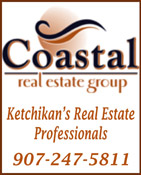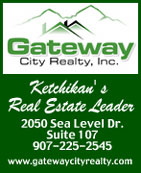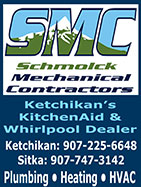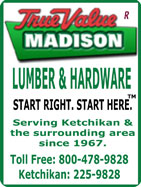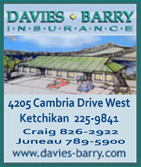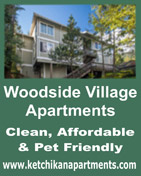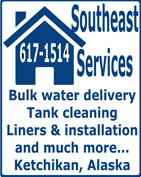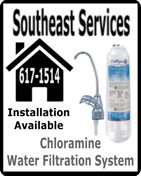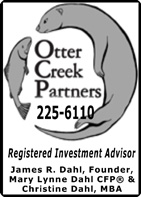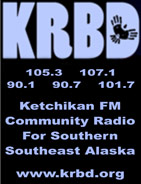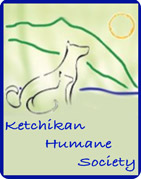 Contact


Call 617-9696


Webmail Letters


News Tips


Copyright Info


Archives
Quick News Search


Alaska


Ketchikan


SE Alaska


Alaska News Links
Columns - Articles


Dave Kiffer


Fish Factor


Money Matters
Historical Ketchikan


June Allen


Dave Kiffer


Louise B. Harrington
Ketchikan Arts & Events


Ketchikan Arts


Ketchikan Museums


KTN Public Library
Sports


Ketchikan Links
Public Records


FAA Accident Reports


NTSB Accident Reports


Court Calendar


Recent Filings & Case Dispositions


Court Records Search


Wanted: Absconders


Sex Offender Reg.


Public Notices
Weather, Webcams


Today's Forecast


KTN Weather Data


AK Weather Map


AK Weathercams


AK Earthquakes

TV Guide


Ketchikan
Ketchikan Phone Book


Yellow Pages


White Pages
Government Links


Local Government


State & National

City Float in the Fog
Photograph taken from Ketchikan's Berth 4...
Front Page Photograph by CARL THOMPSON ©2015
(Please respect the rights of photographers, never republish or copy
without permission and/or payment of required fees.)


Fish Factor: 14 Alaska seafoods in Walmart's new lineup - Freezer displays at Walmart superstores in Alaska and Washington now include a new lineup of 14 Alaska seafood items. The world's largest grocer announced the expanded commitment to Alaska seafood last week.

"We are so proud to bring these to our customers, and we also know how important it is to local fishermen and folks across the state," said John Forrest Ales, Director of Corporate Communications for Walmart.

Company stores already carry Alaska halibut and sockeye salmon. Added to the mix now is Alaska cod loins and fillets, coho, keta and king salmon, rockfish, sole, and Alaska king and snow crab.

Also debuting last week: The Alaskan, from Trident Seafoods, featuring separately bagged items that include grilled salmon, pollock fillets, whitefish burgers and more.

"We're particularly excited about our expanded assortment which is highlighted by our exclusive line of The Alaskan," Ales said in a phone interview. "These items are new 100% Alaska seafood products exclusively for us. They're all caught in those great Alaska waters and processed locally either in the state or in the Pacific Northwest."

The new partnership with Trident, Ales added, is Wal-Mart's "Made in the USA Manufacturing Initiative" in action.

"In 2013 we committed to American renewal by announcing that we intend to help boost job creation here in the US along with manufacturing, and we're going to do that by buying an additional $250 billion in products that support American jobs by 2023," he said.

Walmart operates 11,202 stores in 27 countries. Might the Alaska seafood blitz extend to other stores?

"We're always listening to our customers and providing the assortments and items they want," Ales said. "We know customers in all parts of the world recognize that Alaska produces high quality seafood; it's a premium item with great dependability and great taste. And as our customers seek those items out, we absolutely want to be there to make these products available and to meet their needs from store to store and community by community." - More...
Sunday PM - February 01, 2015

Southeast Alaska: Tongass Advisory Committee Expresses Optimism about Developing Recommendations for the Tongass Transition – The Tongass Advisory Committee (TAC) held its fifth meeting in Juneau from January 20-23, 2015. As they worked toward the goal of accelerating the transition from an old growth timber program to one based on young growth, the group made significant progress identifying possible recommendations to amend the current Tongass Land Management Plan. During their deliberations, members identified a potential range of ecological, community, and economic trade-offs necessary in order to accelerate the shift to young growth timber.

The Committee agreed in concept on strategies to offer increasing amounts of young growth timber by providing flexibility on Forest Plan standards, guidelines, and land use designations. These concepts were deeply informed by critical forest modeling work over the past two months designed by a subcommittee of the TAC focused on where and how to manage young growth. Co-chair of the subcommittee, Wade Zammit, reflected, "I was pleased and excited about the model discussions this week. The hybrids of existing and proposed scenarios offer some refreshing and innovative propositions to improve the transition timeframe and all members are excited to see the outcomes of these additional model runs." Prior to the Committee's next meeting, members will populate the draft framework for an alternative, which they will discuss during the February meeting. - More...
Sunday PM - February 01, 2015


Alaska: ANWR Resolution Voices Legislature's Opposition to Lock Up the Oil & Gas Rich Coastal Plain - Alaska House Resources Co-Chair Ben Nageak (D-Barrow), backed by Majority Caucus leadership, introduced a resolution, House Joint Resolution 10, directly opposing the Obama administration's latest attempt to break Alaska's statehood promise, and the "no more land" promise within the Alaska National Interest Lands Conservation Act (ANILCA).

The U.S. Fish & Wildlife Service has introduced a new draft Comprehensive Conservation Plan to turn more than 12 million acres of the Arctic National Wildlife Refuge (ANWR) into Wilderness, effectively ending any chance the lands can be managed for oil and gas exploration and development, including the 1002 area on the Coastal Plain, which was specifically set aside for such purposes.

"Locking up the Coastal Plain of ANWR will continue the decades of harm the federal government has perpetrated on my people and our state," said Nageak, D-Barrow. "When ANILCA created the Refuge, the government promised no more land selections. We, the Inupiat on the North Slope, and Alaskans, need access to our lands, as promised in ANILCA and at statehood. How can we build a future for our grandchildren and their children without the billions of barrels of oil and economic opportunity that would create? We have lived off that land since before recorded history and have cared for it better than the federal government. We are true environmentalists, not Big Environment businesses or lobbyists. We know what's there – President Obama and Interior Secretary Jewell obviously don't." - More...
Sunday PM - February 01, 2015

Southeast Alaska: Revolving Loan Fund Provides New Financing Opportunity for Sustainable Businesses in Southeast - Haa Aaní LLC, a Sealaska subsidiary, and The Nature Conservancy announced a new collaboration to support businesses in Southeast Alaska communities. In an innovative finance partnership, The Nature Conservancy has dedicated $500,000 to the Haa Aaní Community Development Fund Inc.

"The Nature Conservancy believes that environmentally sustainable businesses in Southeast Alaska will spark an economic resurgence in rural communities," said Norman Cohen, director of Southeast Alaska programs for The Nature Conservancy. "Our investment in the Haa Aaní Community Development Fund helps to make this a reality."

"The timber industry in Southeast Alaska is chronically starved for loan capital that it can use for modernization and new equipment, especially at this time of tight timber supplies," said Senator Lisa Murkowski. "For an industry to survive, much less afford to transition to harvesting of young-growth timber, it needs affordable financing. This proposal led by Haa Aaní LLC and The Nature Conservancy is a worthy step in the right direction. Hopefully it will help an integrated timber industry continue to operate in the Tongass." - More...
Sunday PM - February 01, 2015

Alaska: Forest Service Releases Final Land Management Planning Framework - The U.S. Forest Service announced availability of final planning directives, a key set of agency guidance documents that directs land managers' implementation of the 2012 planning rule. A product of significant public input, this new framework guides development of land management plans that ensure sustainable ecosystems and promote vibrant communities.

Public input into both the proposed planning directives and 2012 planning rule played a critical role in helping the agency design an approach to planning that is adaptive and effective. The agency sought public comment on proposed planning directives in February, 2013. Over 16,000 comments representing diverse communities and interests from across the country shaped the final planning directives. In addition to the public comments, detailed recommendations from the Federal Advisory Committee (FACA Committee) formed by the Secretary of Agriculture are reflected in the directives. - More...
Sunday PM - February 01, 2015


Alaska Science: Digging up Augustine's top-heavy legacy By NED ROZELL - Augustine Volcano sits alone, a 4,000-foot pyramid on its own island in Cook Inlet. Like many volcanoes, it has a tendency to become top heavy. When gravity acts on Augustine's oversteepened dome, rockslides spill into the ocean. A scientist recently found new evidence for an Augustine-generated tsunami from a time when Egyptian pharaohs built their own pyramids.

Augustine Volcano during its 2005-2006 eruption.
Photo By Cyrus Read, Alaska Volcano Observatory/USGS.

Zebulon Maharrey's record of a tsunami deposit from 4,200 years ago extends a long record of Augustine's collapses into the sea. A graduate student at the University of Alaska Fairbanks, Maharrey has spent the last four years looking at the volcano. Augustine last erupted in 2006, sending an ash cloud two miles high and oozing enough lava to create a new summit.

In Nanwalek, a village on the southern flank of the Kenai Peninsula and 50 miles east of Augustine Volcano, Maharrey found small pieces of wood and other tsunami debris in an eroded face of peat, 21 feet above high-tide level today. He also discovered more than one dozen ash layers that came from Augustine and mounts Katmai and Spurr.

Maharrey's dating of tsunami deposits from more than 4,000 years ago extends the Augustine tsunami record by about 2,000 years. Maharrey's academic advisor Jim Beget had found evidence of Augustine splashes into the sea from 1,400, 1,700 and 2,100 years ago.

Maharrey became interested in looking at Augustine's history after Beget showed him the following account from the logbook of the Alaska Commercial Company. Someone wrote on Oct. 6, 1883:

"This morning at 8:15 o'clock, 4 tidal waves flowed with a westerly current, one following the other . . . the sea rising 20 feet above the usual level. At the same time the air became black . . . and it began to thunder." - More...
Sunday PM - February 01, 2015

Columns - Commentary

DANNY TYREE:

Technology Vs Privacy: Is Your Home No Longer Your Castle? - When I was a lad, I would sprawl on the floor, reading "Dick Tracy" in the Sunday comics and marveling at high-tech police tools such as magnetic air cars and two-way wrist TVs.

Nowadays an unknown policeman might saunter up to a kid in a crowd and whisper, "You're going to ruin your posture sprawling on the floor that way. And I agree with you: your sister spends too much time showering."

According to an investigation by USA Today, at least 50 federal, state and local agencies are currently in possession of Range-R, a handheld device that uses "continuous wave radar technology" to detect motion (as slight as breathing) within a home or other building from 50 feet away.

The devices were purchased without public debate and with the court system having scant knowledge of their existence. Of course no one should worry about privacy concerns; this is obviously an innocent, unintentional oversight, along the lines of "Honey, I forgot to mention it, but my mother arrives tonight to spend three months with us."

Despite headlines about the government "seeing" inside your home, I'll try not to sensationalize this. The Range-R indicates only motion and location, rather than providing an actual image. But authorities also have drone technology, radar with a 3D image and handheld devices for tapping into phone data.

As the old saying goes, if your only tool is radar, pretty soon every problem starts to look like Burt Reynolds and Jerry Reed hauling contraband Coors beer.

"Don't get your panties in a wad over this issue," advised one federal agent. "Never MIND how I know they're in a wad. Just understand that no one has anything to fear from the new technology, especially not that sleazebag who seems to be spending an awful lot of time frolicking with my ex-wife in the basement hot tub that I paid for!!!"

Law enforcement agencies swear they are not preparing even more invasive devices. Phone calls about a device codenamed Turn Your Head And Cough were not returned.

Of course there are some readers out there who will puff out their chests and declare, "Bring it on. I, my high school sweetheart wife and our two-point-five adorable children have nothing to hide from the authorities. Ha ha ha ha." - More...
Sunday PM - February 02, 2015

Political Cartoon: Super Bowl
By Nate Beeler, The Columbus Dispatch
Distributed to subscribers for publication by Cagle Cartoons, Inc.




Real Time U.S. Debt Clock
http://www.usdebtclock.org/

U.S. Inflation Calculator
Easily calculate the buying power of the US dollar & inflation rate from 1913-2014

U.S. Energy Info. Admin.
Heating Oil & Propane Update

Public Service Announcements
Public Meetings & Info

KGB Animal Protection

Ketchikan Borough Assembly

Live video stream of current meeting
Archived videos
Agenda and Information Packets
Assembly Meeting Minutes
Borough Records
Calendar

Ketchikan Planning Commission

Live video stream of current meeting
Agenda, Information Packets & Minutes

Ketchikan City Council

View a Video of Meeting
Agenda & Information Packets

Ketchikan School Board

Live video stream of current meeting
Agenda & Information Packets


Gravina Access Project SEIS Alternatives Development

Gravina Access Website

Police Blotters

AK Troopers Daily Dispatch
Ketchikan Police Reports
Juneau Police Reports

Ketchikan

Jobs
Today's Forecast
Satellite
Today's Weather Images
Marine Forecasts
AK Weathercams
Ketchikan Weather Data
Current AK Weather Map




CLASSIFIEDS' CATEGORIES

Announcements
Help Wanted
Job Wanted
For Sale / Free Stuff
Garage Sales
Homes / Apts/ Property
Pets
Wanted
Lost & Found
Publish Your Ad

Front Page Archives
Letter Archives
January 2015

| | | | | | | |
| --- | --- | --- | --- | --- | --- | --- |
| S | M | T | W | T | F | S |
| 28 | 29 | 30 | 31 | 01 | 02 | 03 |
| 04 | 05 | 06 | 07 | 08 | 09 | 10 |
| 11 | 12 | 13 | 14 | 15 | 16 | 17 |
| 18 | 19 | 20 | 21 | 22 | 23 | 24 |
| 25 | 26 | 27 | 28 | 29 | 30 | 31 |

More Front Page Archives & Letters


Viewpoints
Commentary
Opinions/Letters
Basic Rules &
Freedom of Speech

Questions, please contact the editor at editor@sitnews.us or call 617-9696
Sitnews reserves the right to edit.

THE LIMITED LIABILITY COMPANY (LLC), FACT, FAD, OR FANTASY? By David G Hanger, EA, MBA - While the extra fees from the formation of all these limited liability companies definitely adds considerably to my bankroll, the older ethics of my profession, to which I still adhere, specifies that I, as a licensed practitioner, must do no harm to my client's financial position; thus professional responsibility alone warrants the caution that the LLC in most instances, by which I mean in excess of 98% of them, will not limit at all personal liability if something bad happens in a business operation. In other words for most of you it is just a waste of money and time, and that money could be better directed to one of the two things that actually can limit your personal liability: Insurance. - More...
Monday AM - February 02, 2015

Ketchikan gas prices By Bill Christensen - Wow, the beginning of this week gas in town was showing $3.43 per gallon at Safeway. Also there was an article in the news stating the reason for the gas prices dropping so slowly here is because of bulk storage. - More...
Monday AM - February 02, 2015

Keeping Ferry Bars Open By Michael Moyer - Who gave the State Ferry system the right to close the lounges on the ferries? The Alaska Marine Highway ferries are the property of the people of the State of Alaska. The people of the State of Alaska should be asked if THEY want the lounges closed. - More...
Monday AM - February 02, 2015

ANWR: Why not lock it up? By John Suter - The reason President Obama is locking up ANWR from oil development is because the state wouldn't get anything from this development. The state is giving all of the money it would make from oil going through the pipeline this year and next year to the oil companies plus an additional 500 million dollars of cash from the state's savings account. The states motto is "Ask not what the oil companies can do for you, but what you can do for the oil companies". - More...
Monday AM - February 02, 2015

Too many childish mistakes to be real. By Richard Davis - While the series is interesting, the Discovery Channel probably shouldn't try to pass the Browns off as anything other than what they really are. Greenhorns that have decided to try to make it in the wild. They make far far too many mistakes that could be fatal to have the experience they profess to have. - More...
Monday AM - February 02, 2015

RE: Off Leash is lethal By Marlene Steiner - I had accidentally hit a dog one time when I was out North of town. The dog was lucky because I had to stop for a school bus and when I started driving a dog darted right out in front me. I hit it on the back upper leg. I did stop and tried to find it to see if was ok but could not find it. I contacted the State Troopers about Leash Laws for North end and I was told there is a Leash Law for all of the Ketchikan area. I explained what had happened and was told the owner of the dog that was hit is in the wrong for letting it run lose. - More...
Monday AM - February 02, 2015

Questions for PeaceHealth Ketchikan By Ralph and Lauren Mirsky - Nurse's, Nurse Practitioners; family, friends, women and men that are Living and working in our community; these highly Educated, Dedicated Professionals work towards the well being of all of us that live here in Ketchikan. - More...
Thursday AM - January 29, 2015

Alaska Needs A Voice in Washington By Mike Wenstrup - Alaska has always needed a voice in Washington. From the Trans Alaska Pipeline to the Native Claims Settlement Act to present day debates about oil exploration, our economic opportunities are closely linked to federal policy. That means our federal representatives must be effective, not just loud. - More...
Thursday AM - January 29, 2015

Poor Cleanup By Don Petrey - I am writing this letter to bring to light the recent accident. I drove by right after it happened and then about 2 hours later. And the one thing that really concerned me was all the antifreeze coolant and oil that was left on the road. All that material got washed into the storm drains as we got some rain. - More...
Thursday AM - January 29, 2015

RE: Discovery's Alaska Bush People is unreal By Janice Paschke - You are so right. This family is a joke! They all have new boots, new tents, new guns, tacky cheap jewelry - I could go on forever. You can tell by the way they act that the show is scripted and everyone wants their close ups. - More...
Thursday AM - January 29, 2015

Starting Fresh By Jerry Cegelske - The New Year offers everyone an opportunity to start fresh. Starting fresh can be something personal like improving your diet or health, but it can also be something community oriented, like doing a better job of doing your part for the community. For some businesses, one way to be better at doing your part as a better member of the business community is by keeping on top of your obligations to collect and remit sales taxes. - More...
Monday PM - January 26, 2015

Off-leash is lethal By Gretchen Moore - Have you ever heard the sound it makes when a vehicle traveling at 55mph hits a dog standing in the road? As the owner of Groomingdales located at 12 miles N. Tongass, I've heard the sound more times than I can count on all of my fingers and toes and it never gets easier as it echoes in your head, over and over. I never can seem to run fast enough to the road to get to the pet in need. - More...
Monday PM - January 26, 2015

Discovery's Alaska Bush People is unreal By Clay Slanaker - I am very disappointed in the portrayal of Ketchikan and the rest of Southeast Alaska by the Discovery channel. The reality of the show is left far behind the scenes. No one shoots at a Sitka blacktail deer with their scope covers closed, nobody leaves town with dental issues that could cause death, and nobody that leaves town with dental issues buys two boats with the possibility of dying in the bush just to impress the masses! - More...
Monday PM - January 26, 2015

Open Letter: Public funds for Governor's ball By A. M. Johnson - Following is the content of a personal email to Ketchikan Assembly persons requesting that public funding not be utilized in the cost of the upcoming governor's ball in Ketchikan. The intent is not to be taken as a slap at the governor or the tradition. It is the objection of using this symbol of celebration with public funding in trying times the current and years out reflect. - More...
Monday PM - January 26, 2015

Go Gridlock By David Levine - Now that the State of the Union has been delivered, it's time for all the usual suspects to start chiming in with all their predictable comments. The Republicans undoubtedly will call the President obtuse for refusing to heed the recent election as a call to rethink his policies, and his Democratic Party allies will line up behind him, cheering his tenacity in the face of an increasingly unforgiving opposition. But because that opposition now has a majority in Congress, virtually nothing that the President has proposed will ever see the light of day. So the State of the Union ends up being nothing but bluster and theater, containing vague, flowery ideas never having any chance of coming to fruition. Politics as usual as they say. Cynics might get angry at this exercise in futility, deeming it a colossal waste of time that serves to do nothing more than poignantly illustrate a broken political system in Washington. - More...
Monday PM - January 26, 2015

Time for Real Fix for Healthy Forest Management By Dan Shoun - I think it's time for Senator Murkowski and her colleagues to quit bashing the Forest Service and take a good look in the mirror to see where part of the problem resides! We stand ready, in many Western States to work with Congress on the real fix for Healthy Forest Management and how Counties and Schools are compensated for these otherwise untaxable lands! - More...
Monday PM - January 26, 2015

Out of control government By Tom Dowdy - An Article V Amending Convention of States is on the move. Now no one can deny the Article V movement has truly swept the nation. The desire to curb the federal government's abuses is not limited to northern states or southern states, red states or blue states. Americans from all stripes realize something must be done, and they understand a Convention of States is the best way to do it. - More...
Monday PM - January 26, 2015

Time for an Article V Amending Convention of States By Jeff Kroyer - America is currently under attack. This time it is from within our borders and from many of our fellow citizens. Our constitution is being trampled upon by many people, from the President, Congressional Leaders and Supreme Court Justices. The abuse of Executive Decrees by the president, as well as the irresponsible and reckless spending by the federal government, has us on the road to perdition as a nation. - More...
Monday PM - January 26, 2015

Webmail your letter or
Email Your Letter To: editor@sitnews.us

---

Articles & photographs that appear in SitNews may be protected by copyright and may not be reprinted or redistributed without written permission from and payment of required fees to the proper sources.

E-mail your news & photos to editor@sitnews.us

Photographers choosing to submit photographs for publication to SitNews are in doing so, granting their permission for publication and for archiving. SitNews does not sell photographs. All requests for purchasing a photograph will be emailed to the photographer.

The Local Paper is now available online.
Click here for this week's printed edition.