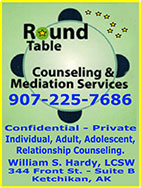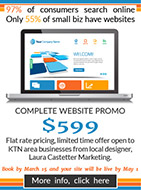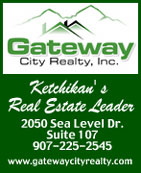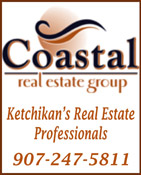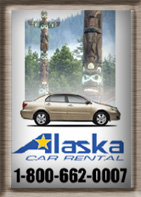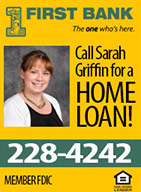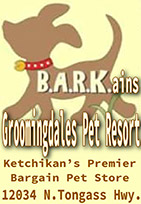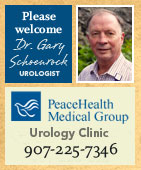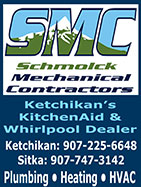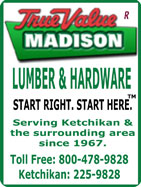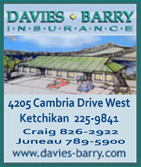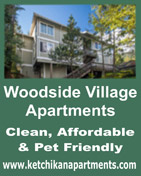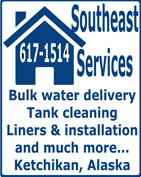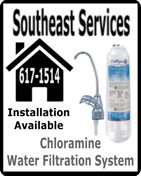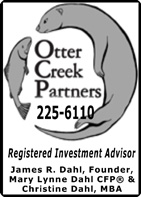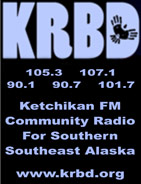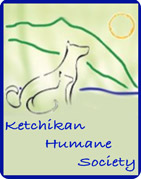 Contact


Call 617-9696


Webmail Letters


News Tips


Copyright Info


Archives
Quick News Search


Alaska


Ketchikan


SE Alaska


Alaska News Links
Columns - Articles


Dave Kiffer


Fish Factor


Money Matters
Historical Ketchikan


June Allen


Dave Kiffer


Louise B. Harrington
Ketchikan Arts & Events


Ketchikan Arts


Ketchikan Museums


KTN Public Library
Sports


Ketchikan Links
Public Records


FAA Accident Reports


NTSB Accident Reports


Court Calendar


Recent Filings & Case Dispositions


Court Records Search


Wanted: Absconders


Sex Offender Reg.


Public Notices
Weather, Webcams


Today's Forecast


KTN Weather Data


AK Weather Map


AK Weathercams


AK Earthquakes

TV Guide


Ketchikan
Ketchikan Phone Book


Yellow Pages


White Pages
Government Links


Local Government


State & National




Meyers Chuck: Northern Lights
The Aurora Borealis lit up the Saint Patrick's night sky this week and treated folks in all hemispheres to a spectacular light show. The light show was caused by a massive flare from the Sun -- a massive geomagnetic storm.
Front Page Feature Photo By EDWARD TALIK ©2015
(Submit your photograph to be featured on the SitNews' front page. Email photo to editor@sitnews.us include your name and a brief photo description.)


Southeast Alaska: Forest Service Failing Alaska Communities Says Murkowski. - U.S. Senator Lisa Murkowski (R-AK) pressed U.S. Forest Service Chief Tom Tidwell Wednesday on the agency's failure to address the needs of Southeast Alaska communities affected by federal forested lands in its 2016 budget request.

Murkowski, chairman of the Senate Appropriations Interior Subcommittee, criticized the Forest Service's commitment to rural communities who depend on revenues from timber activities on federal forested lands.

"The Forest Service should manage our forests for multiple-use and sustained-yield and it doesn't. While I appreciate the idea of the Forest Service mantra – 'caring for the land, serving the people' – it doesn't feel like the service is living up to it in Southeast Alaska or across our country," Murkowski said.

Significant reforms of federal management practices are needed to help rural communities survive, especially now that the roughly $300 million Secure Rural School program – which for years masked the problem of declining timber receipts by paying communities, including $14 million to communities in Southeast and Southcentral Alaska, directly from the federal treasury – was not reauthorized for fiscal year 2014. The current budget request calls for slightly more than $50 million to be shared with rural communities nationwide through the Payment to States program. Alaska's share of that smaller program for the current fiscal year is $537,000.

"It is not a false choice to pursue both healthy local economies and healthy forests. We can have both through the active management of our national forests," Murkowski said. "Doing so would reduce hazardous fuels loads and cut the hundreds of millions of dollars in subsidies we currently pay our logging communities in lieu of letting them harvest timber."- More...
Thursday PM - March 19, 2015

Ketchikan: Horn Hired To Expand Power Tech & Welding Program at UAS Ketchikan - The University of Alaska Southeast Ketchikan has hired a new faculty member, Ken Horn, as the Assistant Professor of Power Technology/Welding for the Ketchikan campus.

Assistant Professor Horn has been teaching as an adjunct instructor for UAS Ketchikan since 2009. He was hired for this full-time position at the beginning of March. One goal for this new position is to work with local industries to meet their workforce training needs and provide the skills necessary for students to prepare for jobs in power technology and welding. These courses will train students for emerging and growing industries in our region including marine manufacturing. - More...
Thursday PM - March 19, 2015

Assistant Professor Horn is a journeyman-level welder and journeyman-level pipefitter. He brings to the University over 37 years of knowledge and experience in welding, marine industrial and construction trades. He has been certified in many various welding processes and techniques.

Ketchikan:

Two Apply for Open School Board Seat - Two individuals filed applications by the 4:00 pm March 18th deadline with the Ketchikan School District for the open seat on the Board of Education. Conan Matthew Steele and Matthew Michael Tibbles filed applications for the seat recently vacated by Colleen Scanlon, who resigned in February for personal reasons.

Steele and Tibbles will be interviewed by the Ketchikan School Board on Wednesday, March 25, 2015, beginning at 5:30 p.m. in the Borough Assembly Chambers located in the White Cliff building. - More...
Thursday PM - March 19, 2015

Alaska: Harvest Restrictions on Northern Alaska Caribou Herds for First Time in Decades - For the first time in more than 30 years, new harvest restrictions will be placed on the troubled Western Arctic and Teshekpuk caribou herds. The Alaska Board of Game, meeting in Anchorage this week, voted unanimously to adopt the restrictions crafted in a cooperative effort by the board, department and residents of communities spanning northern Alaska.

Caribou on the Arctic Coastal Plain.
Photo courtesy Alaska USGS

"I would like to recognize the sense of cooperation involved in this decision," Kotzebue wildlife biologist Jim Dau told the board.

"All these villages and advisory committees are willing to restrict themselves, willing to take a hit to conserve caribou," said Dau, who has studied and managed the Western Arctic herd (WAH) for more than 25 years. "It's really amazing given the importance of caribou to subsistence users, and I would have to say working with the villages and the advisory committees on this is one of the highlights of my career."

The new regulations, which will affect resident and nonresident hunters by lowering bag limits and reducing hunting season lengths, will go into effect on July 1, 2015.

In presentations to the board, Dau and colleague Lincoln Parrett, a Fairbanks-based wildlife biologist who closely tracks the Teshekpuk caribou herd (TCH), which ranges immediately east of the WAH, each traced the herds' declines. The WAH, Alaska's largest caribou herd, numbered about 235,000 animals in July 2013, Dau said. That's a decrease from 325,000 caribou estimated in 2011, and far below the peak of 490,000 animals in 2003.

Parrett described a similarly alarming pattern in the Teshekpuk caribou herd, tracing the herd's decline from 55,000 animals in 2011, to 32,000 in 2013, to fewer than 25,000 projected in 2015. - More...
Thursday PM - March 19, 2015

Alaska: First global review on the status, future of Arctic marine mammals - For Arctic marine mammals, the future is especially uncertain. Loss of sea ice and warming temperatures are shifting already fragile Northern ecosystems.

A polar bear on the north slope of Alaska.
By Eric Regehr, U.S. Fish and Wildlife Service

The precarious state of those mammals is underscored in a multinational study led by a University of Washington scientist, published this week in Conservation Biology, assessing the status of all circumpolar species and subpopulations of Arctic marine mammals, including seals, whales and polar bears. The authors outline the current state of knowledge and their recommendations for the conservation of these animals over the 21st century.

"These species are not only icons of climate change, but they are indicators of ecosystem health, and key resources for humans," said lead author Kristin Laidre, a polar scientist with the UW Applied Physics Laboratory.

The overall numbers and trends due to climate change are unknown for most of the 78 populations of marine mammals included in the report: beluga, narwhal and bowhead whales; ringed, bearded, spotted, ribbon, harp and hooded seals; walruses; and polar bears.

The paper reviews population sizes and trends over time, if known, for each group, ranging from millions of ringed seals to fewer than a hundred beluga whales in Northern Canada's Ungava Bay.

"Accurate scientific data - currently lacking for many species - will be key to making informed and efficient decisions about the conservation challenges and tradeoffs in the 21st century," Laidre said.

The publicly available report also divides the Arctic Ocean into 12 regions, and calculates the changes in the dates of spring sea ice retreat and fall freeze-up from NASA satellite images taken between 1979 and 2013. - More...
Thursday PM - March 19, 2015

Columns - Commentary

DAVE KIFFER: The Monsters Are Coming - This week's headlines are certainly eye catching!

"Era of Monster Cruise Ships Arrives in Alaska"

Yowzaa!

We'll skip the fact that my 50+ year old eyes originally thought it was "Munster Cruise Ships."

I bet all of us would sign for a cruise on a ship shaped like the Munstermobile!

Anyway, for those of us who still cling to the idea of "cruising" as those quaint little Canadian ships, the Prince George and the Princess Pat, passing through a half century ago, it remains jarring to think that even bigger ships will be stopping here with up to 5,000 passengers and crew members. - More...
Thursday PM - March 19, 2015

CHRISTINE FLOWERS: Pawns in the Power Struggle Over Abortion - The idea that human beings can be treated like property is not new. It's as old as Pharaoh using the Israelites as tools to build his pyramids. It's as old as the slaves who were counted as three fifths of a man by our Supreme Court.

And, to those of us who've been bleeding with righteous anger since that same law made unborn children maternal property in 1973, the insult to human dignity marches on unimpeded. There is an unbreakable chord that connects the ancient to the modern, and even though many who use sophistry and clever words to hide the biological and moral truth of abortion will vehemently deny the connection, it's clear.

Never was that been more apparent than in the recent battle over another form of bondage: human trafficking. This past month, Congress was presented with an opportunity to alleviate the suffering of people who are caught up in the widespread, deadly and extremely lucrative commerce in human lives. - More...
Thursday PM - March 19, 2015

PHIL KERPEN: Death Tax Repeal is Long Overdue - On April 13, 2005 the House of Representatives voted overwhelmingly, 272 to 162, to permanently repeal the federal estate tax, also known as the death tax. But in the ten years since, they have all but dropped the issue. A stunning 236 of the current members of the House have never had an opportunity to vote on it. Fortunately, the Ways & Means Committee under Chairman Paul Ryan (R-Wis.) will soon consider a bill, H.R. 1105, written by Reps. Kevin Brady (R-Texas) and Sanford Bishop (D-Ga.) that would repeal the death tax. House leadership should bring it to the floor before April's tenth anniversary of the last such vote, because it's a winning issue both politically and economically.

Polls consistently show the death tax is hated by the American people. A 2006 study by two Yale professors, Mayling Birney and Ian Shapiro, did a comprehensive review of this issue. They said: "Many polls since the late 1990s have shown widespread public support for estate tax repeal, in the range of 60, 70 or 80 percent. Moreover, supporters appear to be spread more or less equally across income groups, contrary to what self—interest would predict." - More...
Thursday PM - March 19, 2015

Political Cartoon: Tax Bracketology
By ADAM ZYGLIS ©2015, The Buffalo News
Distributed to subscribers for publication by Cagle Cartoons, Inc.




Real Time U.S. Debt Clock
http://www.usdebtclock.org/

U.S. Inflation Calculator
Easily calculate the buying power of the US dollar & inflation rate from 1913-2014

U.S. Energy Info. Admin.
Heating Oil & Propane Update

Public Service Announcements
Public Meetings & Info

KGB Animal Protection

Ketchikan Borough Assembly

Live video stream of current meeting
Archived videos
Agenda and Information Packets
Assembly Meeting Minutes
Borough Records
Calendar

Ketchikan Planning Commission

Live video stream of current meeting
Agenda, Information Packets & Minutes

Ketchikan City Council

View a Video of Meeting
Agenda & Information Packets

Ketchikan School Board

Live video stream of current meeting
Agenda & Information Packets


Gravina Access Project SEIS Alternatives Development

Gravina Access Website

Police Blotters

AK Troopers Daily Dispatch
Ketchikan Police Reports
Juneau Police Reports

Ketchikan

Jobs
Today's Forecast
Satellite
Today's Weather Images
Marine Forecasts
AK Weathercams
Ketchikan Weather Data
Current AK Weather Map




CLASSIFIEDS' CATEGORIES

Announcements
Help Wanted
Job Wanted
For Sale / Free Stuff
Garage Sales
Homes / Apts/ Property
Pets
Wanted
Lost & Found
Publish Your Ad

Front Page Archives
Letter Archives
Feb.- March 2015

| | | | | | | |
| --- | --- | --- | --- | --- | --- | --- |
| S | M | T | W | T | F | S |
| 01 | 02 | 03 | 04 | 05 | 06 | 07 |
| 08 | 09 | 10 | 11 | 12 | 13 | 14 |
| 15 | 16 | 17 | 18 | 19 | 20 | 21 |
| 22 | 23 | 24 | 25 | 26 | 27 | 28 |
| 01 | 02 | 03 | 04 | 05 | 06 | 07 |
| 08 | 09 | 10 | 11 | 12 | 13 | 14 |
| 15 | 16 | 17 | 18 | 19 | | |

More Front Page Archives & Letters


Viewpoints
Commentary
Opinions/Letters
Basic Rules &
Freedom of Speech

Questions, please contact the editor at editor@sitnews.us or call 617-9696
Sitnews reserves the right to edit.

Stockhausen Coach of the Year By Diane Gubatayao - I was very pleased to learn that the Alaska Association of Basketball Coaches bestowed the well-deserved honor of Coach of the Year 4A boys' basketball upon Coach Eric Stockhausen. - More...
Thursday PM - March 19, 2015

THE LOCAL MARIJUANA COMMITTEE By David G Hanger - Looking at the names on this so-called local marijuana committee I detect a strong whiff of alcohol but no tokers or smokers. And what can one expect from such a one-dimensional, one-sided bunch of liquid refreshers? A result that is really, really stupid! - More...
Thursday PM - March 19, 2015

Thank-You Coach Jodi Williams By John and Kathy Flora- It is with deep gratitude that I send Jodi Williams coach of the K-Highlites our heartfelt thanks for being such a wonderful role model, inspiration and mentor. This is a Huge sacrifice of time and commitment by you and completely enhanced our daughters experience in growing to be her highest and best. The lessons she learned on Drill Team for four years involve working with each other, good sportsmanship, teamwork, and a bigger understanding that it takes more than one person to achieve great success. - More...
Tuesday PM - March 17, 2015

Alaska Marine Highway woes By James Schenk - I use the Ferry system from Ketchikan to Bellingham a lot. Most of my travel has been directly associated with health issues, but a lot of my trips before 2009 were, mostly for work travel. For most of my adult life I traveled for work as a I.B.E.W. Union electrician. - More...
Tuesday PM - March 17, 2015

Open Letter: Budget Reductions By A. M. Johnson - The issue of compensation for deputy commissioners and directors has been brought to both of you in prior public submissions and or post to your office. Seemingly there is lack of enthusiasm to consider the suggestion. This lack of action or consideration then takes on the vision of Don t rock the Boat with the insiders of Alaska Government. Tragic as it was felt that Everything in the Budget is on the Table mentality was given in a serious vain. - More...
Tuesday PM - March 17, 2015

Russia in the Arctic By Michael Mccolley - I talked with Congressmen Don Young several years ago about Russia setting up troops in the Arctic. Now I want to know whose property is the Arctic? Is it part of Alaska? Why would we let the Russians take over the Arctic with 4 brigades? Why so many soldiers? - More...
Tuesday PM - March 17, 2015

Daylight Savings Time By Ken Lewis - Mr Bethel questioned how "We" lose 2 hours. Here's how. Read this 1983 article that took all Southeast Alaska (except Metlakatla ) out of the Pacific time zone. Then subtract another hour once this politician from a town with a true midnight sun kicks our once active families in the gnards again. - More...
Tuesday PM - March 17, 2015

Open Letter: Closing Cocktail Lounges on AMHS By Donald Bodda - This letter is in reference to the Alaska Marine Hiway System closing the adult's lounges and bars. We as Alaskans that ride and depend on the service spent our time visiting old friends and making new acquaints in the cocktail lounges and we are very disappointed in the decision to close these lounges. - More...
Tuesday PM - March 17, 2015

Recorder's Office Closure By Chris Elliott - I just wanted to publicly thank Rep. Dan Ortiz for calling me today to talk about my concerns with the closure of the Ketchikan Recorder's Office. - More...
Tuesday PM - March 17, 2015

Name-calling By Mike Harpold - I"ve read the two articles cited by Al Johnson, but nowhere in them does John McCain refer or imply that Barrack Obama is a Muslin as you did in your letters to our congressional delegation. True, Senator McCain is exasperated with the President's policies in Ukraine, calling him naïve, but he doesn't call him the names you do. There is a line. - More...
Tuesday PM - March 17, 2015

Hollis students and HB 53 By Richard Trojan - During public comments on March 10th, there were 4 Hollis students that did an excellent job on HB 53. It's about putting public comment back into the discussion about herbicides. - More...
Tuesday PM - March 17, 2015

Citizens as a commodity By Garrett Collins - How can a system of criminal citation or taxation be supported by the First Amendment if we lose our rights to civil life, liberty and the pursuit of happiness in the process? - More...
Tuesday PM - March 17, 2015

Arctic Sea Ice Fraud? By Paul Mason - The sudden plunge in reported "Arctic Sea Ice Extent" defies logic. After all, North America had its coldest winter in about 100 years, yet the supposed Arctic Sea Ice Extent has reportedly SUDDENLY dropped to its lowest level in many, many years. - More...
Tuesday PM - March 17, 2015

Ageism and Its End By Brendan Hare - Until I turned sixty-six, retired, and officially joined the ranks of "the olds," I lived for decades as an unreflecting and unapologetic ageist. I'm not a mean-spirited person. I pride myself on being open-minded and progressive. I've always tried to guard against bias in my thoughts and actions, and to fight bigotry wherever it cast its sulphurous gloom. But somehow, my prejudices about old people seemed to be natural, to reflect the facts of life, to share in the universal consensus. Being old was simply bad, wasn't it? This felt like a solid fact, an incontrovertible position and, in the U.S. of A., also a basically uncontroversial one. In America - youth-worshipping, plastic-surgery-tweaked America - ageism stands as one of the last widely acceptable social prejudices. - More...
Tuesday PM - March 17, 2015

World Is At War By Donald A. Moskowitz - President Obama refuses to refer to ISIL, Al Qaeda, Hamas, Hezbollah, the Quds Force, and others as Islamic terrorists. He tends to mischaracterize the attacks by the radical Islamic terrorists on Christians, Jews, and other non-Muslims, and he seems hesitant to vigorously take the fight to the terrorists. Why is that? - More...
Tuesday PM - March 17, 2015

Webmail your letter or
Email Your Letter To: editor@sitnews.us

---

Articles & photographs that appear in SitNews may be protected by copyright and may not be reprinted or redistributed without written permission from and payment of required fees to the proper sources.

E-mail your news & photos to editor@sitnews.us

Photographers choosing to submit photographs for publication to SitNews are in doing so, granting their permission for publication and for archiving. SitNews does not sell photographs. All requests for purchasing a photograph will be emailed to the photographer.




The Local Paper is now available online.
Click here for this week's printed edition.