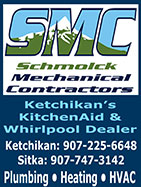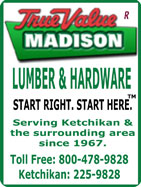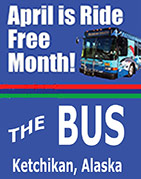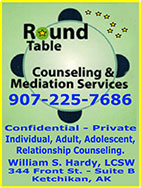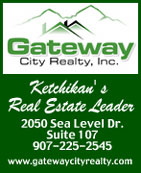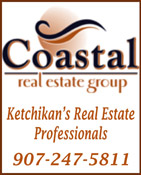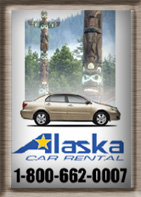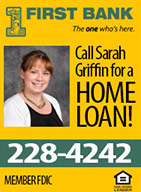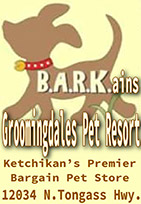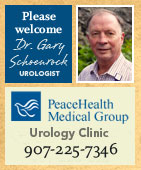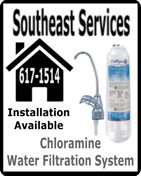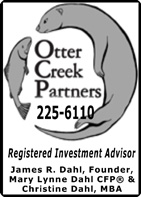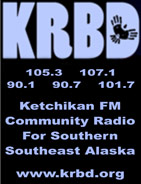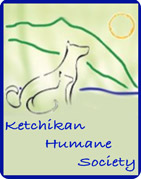 Contact


Call 617-9696


Webmail Letters


News Tips


Copyright Info


Archives
Quick News Search


Alaska


Ketchikan


SE Alaska


Alaska News Links
Columns - Articles


Dave Kiffer


Fish Factor


Money Matters
Historical Ketchikan


June Allen


Dave Kiffer


Louise B. Harrington
Ketchikan Arts & Events


Ketchikan Arts


Ketchikan Museums


KTN Public Library
Sports


Ketchikan Links
Public Records


FAA Accident Reports


NTSB Accident Reports


Court Calendar


Recent Filings & Case Dispositions


Court Records Search


Wanted: Absconders


Sex Offender Reg.


Public Notices
Weather, Webcams


Today's Forecast


KTN Weather Data


AK Weather Map


AK Weathercams


AK Earthquakes

TV Guide


Ketchikan
Ketchikan Phone Book


Yellow Pages


White Pages
Government Links


Local Government


State & National

Salmonberry
Salmonberry is well known for colonizing wet sites which we have aplenty in Ketchikan. Hummingbirds enjoy the nectar of the early spring flowers. Its fruits are eaten by all the common song birds as well as game birds such as pheasants and grouse -- and humans as well. This photograph was taken Easter day.
Front Page Photo By PETER H. JENSEN ©2015
Click Here to show your appreciation to the photographer and select your Favorite Front Page Photo(s) of the Month
(Submit your photograph to be featured on the SitNews' front page. Email photo to editor@sitnews.us include your name and a brief photo description.)


Favorite Front Page Photo of the Month: SitNews has featured many fantastic front page photographs over the years. To show appreciation to the many photographers who participate, readers can now choose their favorite photograph each month. The front page photographer whose photo receives the most likes each month will receive a check for $100.

Readers: Show your appreciation to the photographers who submit their photos for your enjoyment. To choose your favorite front page photograph for each month, please include the title of the photograph of your choice and your name. FaceBook likes will also be considered in the tally for Favorite Front Page Photo of the Month. You may have several favorites, and may select under any date at any time. Click Here to Select Your Favorite Front Page Photo(s) of the Month

Historical Ketchikan

June Allen
Dave Kiffer
Louise B. Harrington

Ketchikan

Today's Forecast
Weather Extremes
Ketchikan Weather Data
Current Weather Alaska

Search the News


Ketchikan: Alaska's yellow cedar considered for endangered species protection By MARY KAUFFMAN - The U.S. Fish and Wildlife Service announced Thursday that Alaska yellow cedar trees may warrant protection under the Endangered Species Act because of ongoing threats from climate change and logging.

Yellow cedar cones and foliage. Also known as Calliptropsis nootkatensis. Behind are subalpine fir trees.
Photo By Walter Siegmund, Courtesy Center for Biological Diversity

If listed, yellow cedar would be the first Alaska tree species, and only the second plant in the state, protected by the Endangered Species Act. According to an earlier U.S. Forest Service Report, yellow cedars (Calliptropsis nootkatensis) are killed as the climate changes, with spring temperatures warming and snow cover being more frequently insufficient to protect the roots. A lack of snow exposes this species' shallow, fragile roots to freezing temperatures that can kill them.

Yellow cedars are found from southeast Alaska to Northern California and are most common in the Tongass, in Alaska and British Columbia. These trees are a central part of the region's forests, historically greatly valued by Alaska natives for carving, medicinal and ceremonial purposes; they are also an important food source for Sitka black-tailed deer and brown bears.

Conservationists say that despite the trees' decline, timber sales in the Tongass National Forest selectively target remaining living yellow cedars because of the wood's unusual qualities and its exceptionally high market value. They hold massive amounts of the greenhouse gas carbon dioxide, and their extinction would be a devastating loss say conservationists.

Rebecca Noblin, Alaska director at the Center for Biological Diversity, said. "Yellow cedars have joined the long line of species headed for extinction because of the climate crisis." Nobli said, "These trees are tough and have survived where others can't, but all their unique defenses are useless against a warming climate. The Fish and Wildlife Service must protect yellow cedars immediately so we can turn this around."

Ketchikan resident Owen Graham, the Executive Director of the Alaska Forest Association told SitNews the USFS silviculture people in Alaska have explained that yellow cedar decline is an intermittent phenomenon that occurs on some bog-like sites sporadically every 20-years or so.

Owen said, "We know of no researcher who has used the word 'extinction' for the current or even future yellow-cedar health or viability issue in Alaska."

He added, "Through selective thinning and occasionally planting, we actively manage for yellow-cedar on lands we've harvested in the past where yellow-cedar occurs. As a result, yellow-cedar is thriving in many of our managed stands."

Owen explained that the decline occurs in very poor, wet sites where the trees are barely surviving to start with. The hypothesis is that the roots are killed by cold weather during low snow years. It does not seem to affect yellow cedar in the majority of the forest and it does not usually kill all the trees in the affected sites. Also, the new growth in the affected sites seems to be growing normally.

According to Owen, since the decline affects only a very small percentage of the forest a small percentage of the time and since most of the forest is doing well, there is no reason to consider the yellow cedar as threatened. Owne provided documents from the the Journal of Forestry and from the U.S. Forest Service making this same comment. (See Below to download).

Southeast Alaska is at the current northern extreme of the yellow cedar range, said Owen, but that range has been trending northward since the glaciers receded thousands of years ago. Most species at the fringe of their range typically are less abundant and trees at the fringe of their range typically have trouble competing with other trees.

"The hypothesis that climate change or global warming might exacerbate the yellow cedar decline is speculative," said Owen. In any case the majority of the forest will probably grow faster if the climate continues to warm, particularly if the amount of carbon dioxide in the air increases as some expect he said.

"I'm not worried about the yellow cedar and I certainly don't support any restrictions on activities in the forest simply based on a hypothesis that might temporarily affect such a tiny percentage of the forest," said Owen the Executive Director of the Alaska Forest Association which has been a Statewide Association since 1957.

Greenpeace forest campaigner Larry Edwards has a different opinion. Sitka-based Edwards said, "A Forest Service report acknowledges that Tongass timber sale planners select project areas with a higher than average cedar component and plan timber projects that extract cedar at a higher rate than its occurrence in the project areas." Edwards said, "For example, while yellow cedar is 9.5 percent of the growing stock on the south Tongass, it is 17 percent of the timber volume in the controversial Big Thorne project."

Conservationists say Vast swaths of yellow cedars have died off in the past century, with more than 70 percent of these long-lived, beautiful trees now dead in many areas of Alaska.

"There is a double perverse incentive for the Forest Service to log yellow cedar disproportionately to its natural occurrence — that is, to high-grade it," said David Beebe, president of the Greater Southeast Alaska Conservation Community. "First, this species has exceptionally high market and stumpage values. Also, by law the agency cannot offer timber sales that appraise to a negative sale value, and boosting the proportion of high-value cedar in a timber sale is a way to overcome that." - More...
Saturday PM - April 11, 2015

Alaska: More Than Half of Students Have Completed the Alaska Measures of Progress - As of the morning of April 10, 54.7% of students statewide had completed the Alaska Measures of Progress, the state's new assessments in language arts and math. Another 9.6% had completed at least one of the sections. The five-week testing window runs from March 30 to May 1. About 73,265 students are expected to be tested.

The computer-based tests provide built-in tools for students to use while they take the test, such as a highlighter, calculator, or sticky note. Students also can listen to the test directions being read aloud on the computer. Further tools are available for students with a demonstrated need. Paper tests are available if computer-based tests aren't feasible.

Students adapted smoothly to the computer-based tests, said Robert Boyle, superintendent of the Ketchikan Gateway Borough School District. "We find students almost eager to test."

Principals and teachers in Metlakatla said testing went smoothly with few glitches, said Eugene Avey, superintendent of the Annette Island School District. The older the student, the more easily he or she adjusted to the computer-based test, he said. Students varied in preferring a paper test or a computer-based test.


"Overall, kids seem to be adjusting to the test smoothly," said Theresa Hamilton, the technology integration facilitator for the Bering Strait School District, which serves students in 15 communities in Northwest Alaska. Younger students said that testing is more fun on a computer than on paper, she said. Some middle school students had mixed reactions to the test but they didn't want to go back to a paper test next year, Hamilton said.

In the first two days of testing there were some connectivity issues at a few schools but they were resolved quickly, said Kristen Mashiana, coordinator of assessment for the Bering Strait School District. "By day three we seem to have worked out the kinks," she said.

"Anchorage is thrilled about how the first week of AMP testing has progressed," said Jane Stuart, director of assessment and evaluation for the Anchorage School District. "Our technology performance has been outstanding and the support plans utilized are efficient for school staff. Students and staff are overwhelmingly positive about the new testing experience. We are excited to continue testing the next grade-levels."

Starting this year, Alaska reduced the number of its grade 3-10 language arts and math assessments from three to two, and reduced the total number of test questions. Districts can break down each assessment into four sections and give one section a day of 15 to 25 questions. The tests are untimed but many students will complete each test in 2 to 3 hours.

Students' AMP scores do not affect graduation, classroom grades, or grade promotion. Instead, the tests help identify students who need additional support to improve their learning. Students don't pass or fail the tests. Rather, their score places them in one of four levels of achievement. - More...
Saturday PM - April 11, 2015

Southeast Alaska: Linfield College visits Prince of Wales Island to work and learn - Something interesting happened to Prince of Wales Island the week of March 23-27. A group of 11 college students and one adult advisor from Linfield College in McMinnville, Ore., traveled to the island as part of their Alternative Spring Break program, to work for the Thorne Bay Ranger District and to learn about sustainability in Alaska.

Linfield College group takes a day off their project work on Thorne Bay Ranger District to visit Kasaan's Totems Historic District.
Photograph courtesy US Forest Service

Their project? To renew Eagle's Nest Campground, which has become rather neglected and overgrown. In this time of streamlined recreation funding, the U.S. Forest Service hasn't had the staff over the past couple of years to keep up with some maintenance projects, and alder trees grow - well, like alder do. Forest Service employees worked to cut out the growth, and then the college students helped chip the mountain of brush and used hand tools to further thin out old, dead growth. The result? For the first time in years, one can see the glittering lake through the tall screen of spruce, hemlock and cedar that border it. The campground looks exciting to visit again. It is easy to see the families of Canada geese that frequent the lake from the new and improved approach.

The Linfield group also learned about sustainability with the help of several special presenters. They discovered that in Alaska, recycling and trash removal isn't simple, or cheap. They learned that it is important to think about purchases; packaging, waste, and bulk. Wadleigh Island resident Stephanie Jurries discussed the benefits of growing one's own food, using organic methods to produce vegetables year-round.

The Tongass National Forest's new young growth timber initiative was discussed, not only in regard to how it may change public resource use and management on the island, but how it will affect the people that call Prince of Wales Island home. Forest Geologist Jim Baichtal gave the students a presentation about local geology and paleontology, which Jordan Hitchcock, a Linfield sophomore, said "absolutely blew my mind." POW resident and bio-fuels proponent Karen Petersen took the students to Thorne Bay School and showed them the recently developed aqua-ponics project, which includes a large cooperative greenhouse full of growing vegetables. - More...
Saturday PM - April 11, 2015


Alaska: Alaskans Can Help Answer "Where Have All the Rusty Blackbirds Gone?" 2015 Rusty Blackbird Spring Migration Blitz Runs April 11­–May 31 - From April 11 through May 31, Alaskans can use their binoculars to help birds by reporting sightings of Rusty Blackbirds for the Rusty Blackbird Spring Migration Blitz. This is the second year of the three-year project. Researchers across North America are teaming up with citizen scientists to help solve the mysterious decline of the Rusty Blackbird. Audubon Alaska is coordinating the Alaskan effort this year.

In March , male Rusty Blackbirds retain some of their rusty-tipped feather edges. By May (above), males appear glossy black.
Identification guide at RustyBlackBird.org
photograph courtesy Wikipedia Commons www.wikipedia.org

"Whether you're an experienced birder or just beginning, citizen science projects like the Rusty Blackbird Blitz are a great way to help answer important questions about the birds that flood back to Alaska each spring," said Beth Peluso of Audubon Alaska. "Since you can report your sightings in the online database called eBird, anyone can participate from anywhere in the state. Starting observations this early in migration season in Alaska will help document first arrivals of Rusty Blackbirds within the state."

The Rusty Blackbird has suffered one of the steepest declines of any bird in North America, 88–98% since 1966. Although the decline of this once common and abundant bird slipped beneath the radar for researchers until recently, there is historical evidence it has been going on for a century or more. The Rusty Blackbird is now included in the IUCN's Red List of Threatened Species, the U.S. Fish and Wildlife Service's Birds of Conservation Concern, and the Audubon Alaska WatchList of declining and vulnerable birds.

"In 2014 we had great participation from Alaskans," said Peluso. There were 314 checklists, which counted 689 Rusty Blackbirds, submitted from the state. There were counts from two national Wildlife Refuges, Tetlin and Kanuti, and from 20 communities, from Juneau to the North Slope. "We're hoping even more Alaskans grab their binoculars and head out to count Rusties this spring," said Peluso. "The birds are spreading out onto their nesting territories when they reach Alaska, so most of the observations last year were of small groups of Rusty Blackbirds, not more than ten birds. That means we need lots of eyes out there." - More...
Saturday PM - April 11, 2015




Ketchikan: Ken Eichner Healing Garden groundbreaking set for Monday - A garden being built at the Ketchikan Medical Center in memory of a pioneer aviator will provide patients and visitors with views of the water and mountains, and the many helicopters, floatplanes and boats that pass by each day.

The Ceremonial Groundbreaking for the Ken Eichner Healing Garden will be Monday April 13 in the Ketchikan Medical Center's Four Seasons Café at 4:00pm. The public is invited to attend.

Ken Eichner touched a lot of lives in Southeast Alaska. He participated in many rescues and medivacs in remote areas and was known for his generous spirit and dedication to the community. His family honored this commitment with a gift to PeaceHealth Ketchikan Medical Center Foundation in his memory. Their donation provided the resources for the outdoor garden space.

When completed in May 2016, the Ken Eichner Healing Garden will overlook Bar Harbor and the Tongass Narrows. It will be located between the existing inpatient-care wing and the new building with access from the Four Seasons Café. Portions of the garden will be covered by glass awnings making the space usable year round. - More...
Saturday PM - April 11, 2015

Political Cartoon: Tax Day Cometh
By: Rick McKee ©2015, The Augusta Chronicle
Distributed to subscribers for publication by Cagle Cartoons, Inc.




Real Time U.S. Debt Clock
http://www.usdebtclock.org/

U.S. Inflation Calculator
Easily calculate the buying power of the US dollar & inflation rate from 1913-2014

U.S. Energy Info. Admin.
Heating Oil & Propane Update

Public Service Announcements
Public Meetings & Info

KGB Animal Protection

Ketchikan Borough Assembly

Live video stream of current meeting
Archived videos
Agenda and Information Packets
Assembly Meeting Minutes
Borough Records
Calendar

Ketchikan Planning Commission

Live video stream of current meeting
Agenda, Information Packets & Minutes

Ketchikan City Council

View a Video of Meeting
Agenda & Information Packets

Ketchikan School Board

Live video stream of current meeting
Agenda & Information Packets


Gravina Access Project SEIS Alternatives Development

Gravina Access Website

Police Blotters

AK Troopers Daily Dispatch
Ketchikan Police Reports
Juneau Police Reports

Ketchikan

Jobs
Today's Forecast
Satellite
Today's Weather Images
Marine Forecasts
AK Weathercams
Ketchikan Weather Data
Current AK Weather Map




CLASSIFIEDS' CATEGORIES

Announcements
Help Wanted
Job Wanted
For Sale / Free Stuff
Garage Sales
Homes / Apts/ Property
Pets
Wanted
Lost & Found
Publish Your Ad

Front Page Archives
Letter Archives
Feb.- April 2015

| | | | | | | |
| --- | --- | --- | --- | --- | --- | --- |
| S | M | T | W | T | F | S |
| 01 | 02 | 03 | 04 | 05 | 06 | 07 |
| 08 | 09 | 10 | 11 | 12 | 13 | 14 |
| 15 | 16 | 17 | 18 | 19 | 20 | 21 |
| 22 | 23 | 24 | 25 | 26 | 27 | 28 |
| 01 | 02 | 03 | 04 | 05 | 06 | 07 |
| 08 | 09 | 10 | 11 | 12 | 13 | 14 |
| 15 | 16 | 17 | 18 | 19 | 20 | 21 |
| 22 | 23 | 24 | 25 | 26 | 27 | 28 |
| 29 | 30 | 31 | 01 | 02 | 03 | 04 |
| 05 | 06 | 07 | 08 | 09 | 10 | 11 |

More Front Page Archives & Letters


Viewpoints
Commentary
Opinions/Letters
Basic Rules &
Freedom of Speech

Questions, please contact the editor at editor@sitnews.us or call 617-9696
Sitnews reserves the right to edit.

Open Memo: To City Manager & City Council; Response to Ketchikan Medical Center Addition By Randy Romenesko - This memo was prepared to provide our thoughts about project issues raised in a recent letter to the editor in the Ketchikan Daily News and SitNews. I have spoken with members of the design team (NAC Architecture), construction team (Layton/Dawson Constructors), and the project management team (DOWL) in the development of this response. I can assure you all members of the project team are working diligently to provide the City and PeaceHealth with a quality facility that meets construction specifications, design intent, and industry standards for the construction of the healthcare facility. - More...
Friday PM - April 10, 2015

One Text or Call Could Wreck It All By Ginny Clay - April is Distracted Driving Awareness Month! Did you know that "distracted driving" was the 2009 word of the year according to Webster's Dictionary? But unfortunately, this is no passing fad. Distracted driving has become a trend with deadly, real consequences. - More...
Thursday PM - April 09, 2015

Ketchikan Medical Center Addition By Jon Young - Letter removed from publication on Monday, Apri 13, 2015, as per the request of the writer.
Thursday PM - April 09, 2015

The Failing Stigma and Treatment of Mental Illness By P.D. Alleva - Unless we are all missing something, it seems that the stigma of being declared mentally ill or mentally incompetent is rapidly turning into a nightmare. The most recent evidence, German wings flight 9525's copilot's ravenous and murderous behavior. Reports indicate he had torn up doctor reports that he was unfit to fly based on a psychosomatic illness concerning his eyes. His mental wellness is contingent on taking prescribed medications for depression prescribed by his doctor. - More...
Thursday PM - April 09, 2015

RE: BUY (AND GROW) LOCAL, LET'S CRUNCH THE NUMBERS By Tyler Randall - In response to Mr. Hanger's rather whimsical and petty diatribe on the merits of marijuana, I must say that I overall agree with him on several fronts. Firstly, he is correct that marijuana is indeed legal in Alaska at this time. Secondly, he is also correct in that it is pointless to debate said legality at this time. Unfortunately, that is where I stop agreeing with him. - More...
Thursday PM - April 09, 2015

Re: No "Young Growth Management" on the Tongass By Peter Jacob - I like the analogy between Mr. Pickrell's raspberry patch and the Tongass - it's cute. I do admit that I feel I am doing myself a disservice by even responding to his eloquently composed composite of misinformation, however as Mr. Pickrell stated, the topic is not a laughing matter - therefore it demands a response from somebody. - More...
Thursday PM - April 09, 2015

As If It Weren't Bad Enough By Arthur Bedford - Why does the Obama administration continue to ignore the American public when it comes to illegal immigration policy? Rasmussen released a survey yesterday showing that 83 percent of Americans believe that everyone should be required to prove that they are "legally allowed" to be in the country before receiving local, state or federal government services, and that 62 percent said that the U.S. is "not aggressive enough" in deporting those illegally in the United States. - More...
Thursday PM - April 09, 2015

Tax time! By Joe O'Hara - Many of us have recently played - or are playing - the "You better file your taxes by April 15th, or else!" game. Why does our government subject us to this indignity year after year? Isn't government supposed to better the quality of our lives, not diminish it? - More...
Thursday PM - April 09, 2015

Income Tax or Fair Tax? By Roy T Newsom - In 2009, $800,000,000.00 in tax dollars was spent on stimulus for the economy hoping for recovery from the recession. What if a greater amount of money was available for this stimulus without spending tax dollars? If the IRS and the Income tax system were replaced with the Fair Tax, the 2.5 trillion dollars collected by the IRS during fiscal year 2013 would be left in the hands of the taxpayers of this country to stimulate the economy by spending and investing it. This is true stimulus and would not involve the graft and missmanagement that came with the 2009 waste of taxes. - More...
Thursday PM - April 09, 2015

Webmail your letter or
Email Your Letter To: editor@sitnews.us

---

Articles & photographs that appear in SitNews may be protected by copyright and may not be reprinted or redistributed without written permission from and payment of required fees to the proper sources.

E-mail your news & photos to editor@sitnews.us

Photographers choosing to submit photographs for publication to SitNews are in doing so, granting their permission for publication and for archiving. SitNews does not sell photographs. All requests for purchasing a photograph will be emailed to the photographer.

The Local Paper is now available online.
Click here for this week's printed edition.