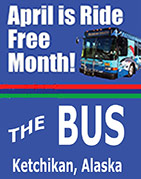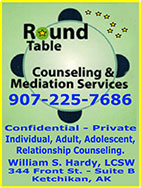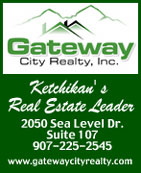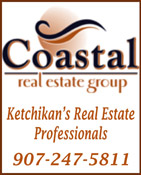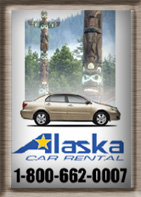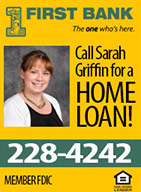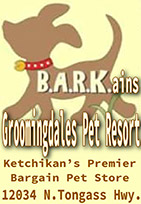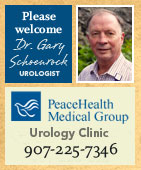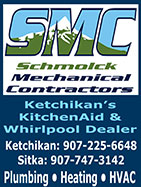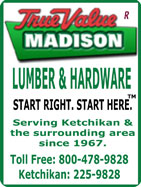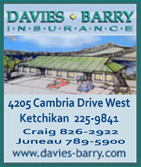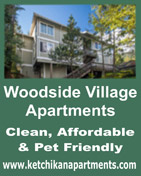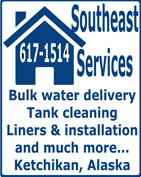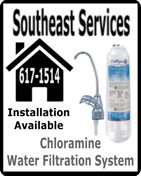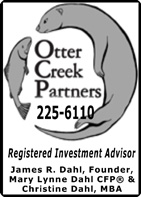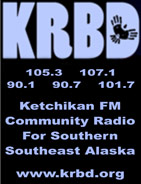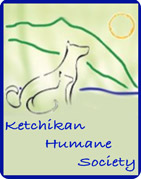 Contact


Call 617-9696


Webmail Letters


News Tips


Copyright Info


Archives
Quick News Search


Alaska


Ketchikan


SE Alaska


Alaska News Links
Columns - Articles


Dave Kiffer


Fish Factor


Money Matters
Historical Ketchikan


June Allen


Dave Kiffer


Louise B. Harrington
Ketchikan Arts & Events


Ketchikan Arts


Ketchikan Museums


KTN Public Library
Sports


Ketchikan Links
Public Records


FAA Accident Reports


NTSB Accident Reports


Court Calendar


Recent Filings & Case Dispositions


Court Records Search


Wanted: Absconders


Sex Offender Reg.


Public Notices
Weather, Webcams


Today's Forecast


KTN Weather Data


AK Weather Map


AK Weathercams


AK Earthquakes

TV Guide


Ketchikan
Ketchikan Phone Book


Yellow Pages


White Pages
Government Links


Local Government


State & National

Halo Sunset
Easter offered a golden halo sunset for its special day.
Front Page Photo By KAREN HORN ©2015
(Submit your photograph to be featured on the SitNews' front page. Email photo to editor@sitnews.us include your name and a brief photo description.)
Click Here to Select Your Favorite Front Page Photo(s) of the Month


Southeast Alaska: Hyder border crossing debate: Is Canada still miffed over 1903 decision? By DAVE KIFFER - Is Hyder a bit of Alaska isolated by Canada? Or is it a piece of Canada, geographically isolated in Alaska?

Hyder, Alaska 1920
Title taken from image. Portland Canal in the background. Verso: Alaska Sportsman.
Courtesy Alaska State Library - Historical Collections

Depends on who you ask. Hyder has always been an official part of Alaska, but it also completely isolated by geography from the rest of the state.

And the current debate about whether to keep open a 24-hour-a-day border crossing wouldn't even be taking place if Canada had been successful with its border proposal in 1903.

The Klondike Gold Rush of 1897-1898 had caused nearly 100,000 prospectors to pour into Alaska and northwest Canada. Most of prospectors were American and there was real concern from the Canadian government that northwest Canada was becoming "Americanized" in much the same way that California became "Americanized" during its Gold Rush during the late 1840s.

It was also the case that the most used access points to the Klondike had to pass through American territory in Alaska. Canadian overland routes to the Klondike had proved to be too difficult and Canadians sought an "all Canada" route that used the Inside Passage.

Russia and Great Britain had agreed on a general border between their territories in 1825, with Russia maintaining some control of the coastline of what is now Southeast Alaska.

But how far Russian Alaska territory - which was ceded to the United States in 1867 - extended inland was unclear. Canada – seeking access to freshwater ports in the region - convinced England to negotiate more specific boundaries with the United States and that led to the 1903 Boundary Commission which was comprised of representatives of the United States, Canada and Great Britain.

Initially, Canada was concerned with gaining coastline in Southern Southeast Alaska. Originally, it sought a border that would go from Glacier Bay directly south through Chatham Strait and then dog leg over to Clarence Strait on down to Dixon Entrance.

Under that proposal, most of the towns in Southeast Alaska, including Skagway, Juneau, Wrangell and Ketchikan, would become Canadian. That proposal was rejected by the panel.

Canada then returned to the table with a modified proposal in which the border would follow the mainland coast range as far as the Stikine River and then dog leg into Sumner Strait and follow Clarence Strait to the border.

Everything inland (which would include the Cleveland Peninsula, Revillagigedo Island and the mainland that is now Misty Fjords) would have become Canadian territory, as would all land below the 54.40 latitude

That proposal split the Commission, with the Canadian negotiators in favor and the U.S. negotiators opposed. After the lengthy negotiations, the British member of the panel sided with the Americans, a decision that still angers some Canadians to this day.

Historians generally believe that the British member of the panel, Lord Alverstone, received instructions from his government to support the American position because Great Britain was looking for a favorable American response on other issues.

Later Canadian historians have generally agreed that the final boundary was probably the correct one, but at the time of the decision anger in Canada was such that the young Confederation began moving toward promoting Canadian nationalism as opposed to Canada remaining a more subservient member of the British Empire. The general feeling in Canada was that Great Britain looked after its own interests and betrayed Canada.

The boundary was instead drawn down the center of 90 mile long Portland Canal from the small mining communities of Stewart and Hyder to Dixon Entrance. At Dixon Entrance, everyone agreed the boundary would be drawn across Dixon Entrance, but even that decision retains some contention, with Canadian officials contending the border follows the 54.40 latitude and actually cuts the tip off Alaska's Dahl Island at Cape Muzon. Alaskan officials contend the actual border is further south, offshore in Dixon Entrance. - More...
Monday PM - April 06, 2015

Alaska: 153 of Alaska's Bridges Need Structural Repair, New Analysis of U.S. DOT Data Finds - Federal Highway & Bridge Funding Facing May 31 Deadline - An analysis of the recently-released 2014 U.S. Department of Transportation (U.S. DOT) National Bridge Inventory database finds there are more than 61,000 structurally deficient bridges in need of significant repair all across America. And it is a problem that hits close to home.

The analysis of the federal government data, conducted by American Road & Transportation Builders Association (ARTBA) Chief Economist Dr. Alison Premo Black, shows cars, trucks and school buses cross Alaska's 153 structurally compromised bridges 198,744 times every day. Not surprisingly, the most heavily traveled are on the Interstate Highway System, which carries the bulk of truck traffic and passenger vehicles.

The top 10 most heavily traveled structurally compromised bridges in Alaska are:

01. Muldoon Road over Glenn Highway (Anchorage County)
02. Lake Otis Road over Campbell Creek (Anchorage County)
03. University Avenue over the Chena River (Fairbanks North Star County)
04. South Tongass Highway over the Water Street Viaduct (Ketchikan Gateway Borough)
05. South Tongass Highway over Hoadley Creek (Ketchikan Gateway Borough)
06. Wendell Street over the Chena River (N Hall Street) (Fairbanks North Star County)
07. North Tongass Highway over Ward Creek (Ketchikan Gateway Borough)
08. Seward Highway over Portage Creek No 2 (Anchorage County)
09. Seward Highway over Portage Creek No 1 (Anchorage County)
10. Seward Highway over Peterson Creek (Anchorage County)

The bridge problem could get a whole lot worse soon, Black warns. The federal Highway Trust Fund (HTF) is the source of 52 percent of highway and bridge capital investments made annually by state governments. The HTF has suffered five revenue shortfalls between 2008 and 2014, and has been bailed out with nearly $65 billion in revenues from the General Fund just to preserve existing investment levels. The latest extension of federal highway and transit funding through the HTF expires on May 31, absent congressional action. Nearly a dozen states so far have canceled or delayed road and bridge projects because of the continued uncertainty over the trust fund situation. ARTBA expects that number to increase as the deadline nears. - More...
Monday PM - April 06, 2015

Alaska: Polar Bears Unlikely to Thrive on Land-based Foods - A team of scientists led by the U.S. Geological Survey found that polar bears, increasingly forced on shore due to sea ice loss, may be eating terrestrial foods including berries, birds and eggs, but any nutritional gains are limited to a few individuals and likely cannot compensate for lost opportunities to consume their traditional, lipid-rich prey—ice seals.

Polar bear laying down to dry after a swim in the Chukchi sea. June 15, 2014
By Brian Battaile, USGS

"Although some polar bears may eat terrestrial foods, there is no evidence the behavior is widespread," said Dr. Karyn Rode, lead author of the study and scientist with the USGS. "In the regions where terrestrial feeding by polar bears has been documented, polar bear body condition and survival rates have declined."

The authors detail their findings in a review article in Frontiers in Ecology and the Environment. The scientists noted that over much of the polar bear's range, terrestrial habitats are already occupied by grizzly bears. Those grizzly bears occur at low densities and are some of the smallest of their species due to low food quality and availability. Further, they are a potential competitor as polar bears displaced from their sea ice habitats increasingly use the same land habitats as grizzly bears.

"The smaller size and low population density of grizzly bears in the Arctic provides a clear indication of the nutritional limitations of onshore habitats for supporting large bodied polar bears in meaningful numbers," said Rode. "Grizzly bears and polar bears are likely to increasingly interact and potentially compete for terrestrial resources." - More...
Monday PM - April 06, 2015

Alaska: Corps to discuss Alaska Deep-Draft Arctic Port System Study April 16 in Nome - The U.S. Army Corps of Engineers-Alaska District and the Alaska Department of Transportation and Public Facilities will present findings on the Tentatively Selected Plan for the Alaska Deep-Draft Arctic Port System Study.

The meeting is scheduled from 5 to 7 p.m. April 16 at St. Joseph's Church in Nome.

The Tentatively Selected Plan calls for expanding the Port of Nome by extending the causeway 2,150 feet, adding another 450-dock, and dredging a channel and turning basin to minus 28-feet mean lower low water, or MLLW. The draft report is an integrated feasibility and environmental assessment study. Included with the report are several appendixes documenting the study findings for hydraulics and hydrology, economics, cost engineering and real estate. - More...
Monday PM - April 06, 2015


Columns - Commentary

DAVE KIFFER:

R.U. Smarter Than a President? - Now that the national presidential race is in full swing (and we pray there are enough trees and ropes to deal with all the hopefuls), commentators all seem to be wrapped up in trying to answer the most important question on the minds of all voters.

Is it possible for someone who dropped out of school after Kindergarten to be elected President?

Despite the fact that Robert Fulghum once made a bajillion dollars with a book stating that everything he ever learned was in Kindergarten, we still have this elitist view that in order to be President you must have gotten at least as far Third Grade.

In fact, everyone who has ever been President has indeed gotten into Third Grade. And most of them have passed it.

If only the same thing could be said about most college "presidents." Most of them seem to have gotten no further than Peewee football in life because they seem to believe EVERYTHING their football coaches say, especially regarding such things as academic eligibility and recruiting. - More...
Monday PM - April 06, 2015

TOM PURCELL: Tax-Time Misery - When I came to, I was on my back on the floor of my accountant's office.

"What happened?" I said.

"When I told you how much you owe, you went down like ton of bricks," said my accountant.

"I owe the IRS again? But I set aside money every quarter!"

"How many times do I have to tell you? As a self-employed writer, you have to set aside a big chunk of dough to pay your local, state and federal income taxes. Since you are your own employer, you have to pay your FICA (12.9 percent) and Medicare (2.9 percent) taxes. It adds up fast. Most of your income is being taxed at about 47 percent."

"Forty-seven percent! That's unconscionable! I thought Republicans in Congress were going to fix this mess."

"Remember that it was Congress that created the mess. Look, when the income tax became law in 1913, the tax code was 16 pages long. Today it is exactly 73,954 pages — every page more incomprehensible than the one before it." - More...
Monday PM - April 06, 2015

Political Cartoon: Iran Treaty


By David Fitzsimmons ©2015, The Arizona Star
Distributed to subscribers for publication by Cagle Cartoons, Inc.




Real Time U.S. Debt Clock
http://www.usdebtclock.org/

U.S. Inflation Calculator
Easily calculate the buying power of the US dollar & inflation rate from 1913-2014

U.S. Energy Info. Admin.
Heating Oil & Propane Update

Public Service Announcements
Public Meetings & Info

KGB Animal Protection

Ketchikan Borough Assembly

Live video stream of current meeting
Archived videos
Agenda and Information Packets
Assembly Meeting Minutes
Borough Records
Calendar

Ketchikan Planning Commission

Live video stream of current meeting
Agenda, Information Packets & Minutes

Ketchikan City Council

View a Video of Meeting
Agenda & Information Packets

Ketchikan School Board

Live video stream of current meeting
Agenda & Information Packets


Gravina Access Project SEIS Alternatives Development

Gravina Access Website

Police Blotters

AK Troopers Daily Dispatch
Ketchikan Police Reports
Juneau Police Reports

Ketchikan

Jobs
Today's Forecast
Satellite
Today's Weather Images
Marine Forecasts
AK Weathercams
Ketchikan Weather Data
Current AK Weather Map




CLASSIFIEDS' CATEGORIES

Announcements
Help Wanted
Job Wanted
For Sale / Free Stuff
Garage Sales
Homes / Apts/ Property
Pets
Wanted
Lost & Found
Publish Your Ad

Front Page Archives
Letter Archives
Feb.- April 2015

| | | | | | | |
| --- | --- | --- | --- | --- | --- | --- |
| S | M | T | W | T | F | S |
| 01 | 02 | 03 | 04 | 05 | 06 | 07 |
| 08 | 09 | 10 | 11 | 12 | 13 | 14 |
| 15 | 16 | 17 | 18 | 19 | 20 | 21 |
| 22 | 23 | 24 | 25 | 26 | 27 | 28 |
| 01 | 02 | 03 | 04 | 05 | 06 | 07 |
| 08 | 09 | 10 | 11 | 12 | 13 | 14 |
| 15 | 16 | 17 | 18 | 19 | 20 | 21 |
| 22 | 23 | 24 | 25 | 26 | 27 | 28 |
| 29 | 30 | 31 | 01 | 02 | 03 | 04 |

More Front Page Archives & Letters


Viewpoints
Commentary
Opinions/Letters
Basic Rules &
Freedom of Speech

Questions, please contact the editor at editor@sitnews.us or call 617-9696
Sitnews reserves the right to edit.

Let's Take Our Downtown Back to What We Are By Susan & Michael Peters - Since August a group of local businesses and local community members approached the Governments about the increasing problem of Hawking and Barking in the downtown district and docks. You can call it soliciting, harassment outside of the business also. But what ever you call it, it is terrible. - More...
Tuesday PM - March 31, 2015

States Rights and our forest By A. M. Johnson - Young to Forest Service Chief: What Are You Doing in SE to Make Sure We Have a Steady Yield of Timber? - More...
Tuesday PM - March 31, 2015

No "Young Growth Management" on the Tongass By Robert W Pickrell - I have a garden. Whoa... even if you re not into gardens keep reading. I'm going to tell you about something that will change the farming industry and S.E. Alaska! Actually my garden is a mini-park with paths where you walk under the rodys. There are other flowers, rare bushes, inanimate critters,and a unique village. The only edible (my farm) is my raspberry patch. The Secretary of Agriculture of the U.S.A. has proposed a program guaranteeing increased value to my patch and also to the huge crop of timber in S.E. Alaska's Tongass National Forest. So I'm going to transition. After all he is the top farmer in the U.S.A.! Why I didn't think of it before. Actually we must give credit to Washington DC's Environmentalist Think Tanks. - More...
Wednesday PM - March 25, 2015

Obama's Alaska Wilderness Head Fake By U.S. Sen. Dan Sullivan - President Obama's plan to designate 12 million acres as wilderness in the Arctic National Wildlife Refuge did not fool Alaskans. The announcement in January revealed his goal of starving the trans-Alaska pipeline by stranding tens of billions of barrels of American oil permanently under the Arctic tundra, and turning the state into a giant national park. - More...
Wednesday PM - March 25, 2015

BUY (AND GROW) LOCAL, LET'S CRUNCH THE NUMBERS By David G Hanger, EA, MBA - Mr. Timmerman, let me make note in the first instance that I do not put my initials behind my name unless I am writing a professional document; and that is what this is. Before I get into that detail, though, let me duly note that while I think it is great that you don't drink and another committee member smokes dope I do not think you and your little group are capable of anything but a really, really stupid result. And what you didn't tell us about yourself is actually more interesting than what you did. I cannot forget that this is the town that elected Jack Shay every time he ran for office, nor that the system of government of which you are a part is specifically designed to ensure one-way, one-dimensional results. - More...
Wednesday PM - March 25, 2015

High School Suppresses Americanism By Donald A. Moskowitz - According to WHDH, a Lexington High School, Lexington, MA school administrator buckled to objections by some students on the theme of a dance event, and in essence, suppressed Americanism. - More...
Wednesday PM - March 25

KETCHIKAN CHOOSES RESPECT 2015 By Evelyn Erbele - What began as a statewide campaign against domestic violence and sexual assault is continuing in Ketchikan and has expanded to include everyone from all walks of life. - More...
Monday PM - March 23, 2015

Re: Marijuana Committee Rant By Dave Timmerman - In response to Mr. Hanger's recent letter concerning the Marijuana Advisory committee... - More...
Monday PM - March 23, 2015

Mary Jane's Lies By Janalee Minnich Gage - How do we come to terms with the vast what ifs? We can sit and argue, fight over what is right and what is wrong, you can verbally personally attack me, call me crazy, and call me names because that is all you have to use, I will state now, that we all have mud, and we all have a past, but we all have experiences worth respect. - More...
Monday PM - March 23, 2015

Webmail your letter or
Email Your Letter To: editor@sitnews.us

---

Articles & photographs that appear in SitNews may be protected by copyright and may not be reprinted or redistributed without written permission from and payment of required fees to the proper sources.

E-mail your news & photos to editor@sitnews.us

Photographers choosing to submit photographs for publication to SitNews are in doing so, granting their permission for publication and for archiving. SitNews does not sell photographs. All requests for purchasing a photograph will be emailed to the photographer.

The Local Paper is now available online.
Click here for this week's printed edition.