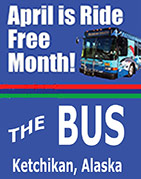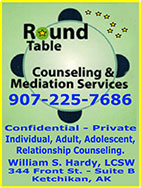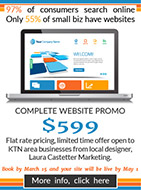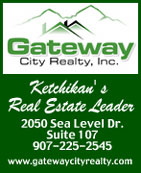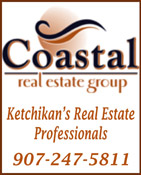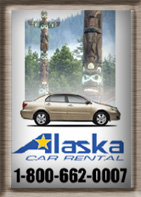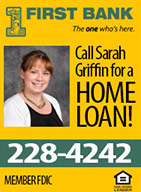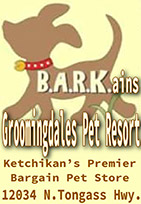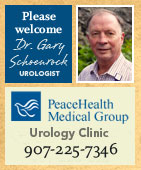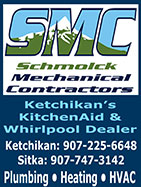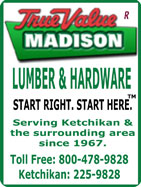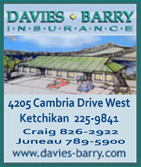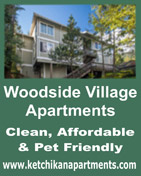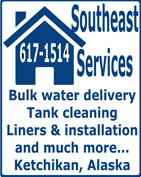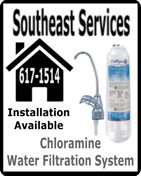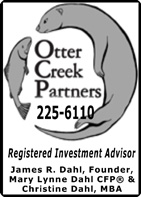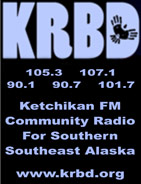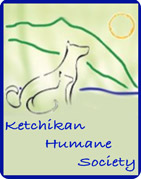 Contact


Call 617-9696


Webmail Letters


News Tips


Copyright Info


Archives
Quick News Search


Alaska


Ketchikan


SE Alaska


Alaska News Links
Columns - Articles


Dave Kiffer


Fish Factor


Money Matters
Historical Ketchikan


June Allen


Dave Kiffer


Louise B. Harrington
Ketchikan Arts & Events


Ketchikan Arts


Ketchikan Museums


KTN Public Library
Sports


Ketchikan Links
Public Records


FAA Accident Reports


NTSB Accident Reports


Court Calendar


Recent Filings & Case Dispositions


Court Records Search


Wanted: Absconders


Sex Offender Reg.


Public Notices
Weather, Webcams


Today's Forecast


KTN Weather Data


AK Weather Map


AK Weathercams


AK Earthquakes

TV Guide


Ketchikan
Ketchikan Phone Book


Yellow Pages


White Pages
Government Links


Local Government


State & National

Robin
Front Page Photo By STEVE SPEIGHTS ©2015
(Submit your photograph to be featured on the SitNews' front page. Email photo to editor@sitnews.us include your name and a brief photo description.)

Favorite Front Page Photo of the Month: SitNews has featured many fantastic front page photographs over the years. To show appreciation to the many photographers who participate, readers can now choose their favorite photograph each month. The front page photographer whose photo receives the most likes each month will receive a check for $100.

Readers: To choose your favorite front page photograph for each month, please include the title of the photograph of your choice and your name. FaceBook likes will also be considered in the tally for Favorite Front Page Photo of the Month. You may have several favorites, and may select under any date at any time. Click Here to Select Your Favorite Front Page Photo(s) of the Month


Fish Factor: Another bumper run of salmon expected this year By LAINE WELCH - File this fish story under the "can there be too much of a good thing" category.

Alaska is expecting another bumper run of salmon this year– state managers announced last Friday a projected total catch of 221 million salmon, 39 percent higher than last year. (The numbers for Chinook salmon are still being calculated,) Regional catch projections for this summer are up across the board, according to Runs and Harvest Projections for Alaska's 2015 Salmon Fisheries and Review of the 2014 season by the AK Dept. of Fish and Game.

Driving the numbers are the big forecasts for both sockeyes and pinks – a whopping 59 million sockeye salmon catch is set to come out of Alaska this summer, a 33% increase and the largest harvest since 1995. Those reds will follow on the heels of last year's big haul of 44 million sockeye, tons of which remain in freezers.

For those hard to predict pink salmon, the statewide harvest is projected to top 140 million, a 46 percent increase. Chum salmon harvests are expected to rebound and double this year to more than 17 million. For coho salmon, a harvest of 4.6 million would be down nearly 2 million fish from last year. - More...
Friday PM - April 03, 2015

Alaska: Senate Passes House Bill 72 reducing unrestricted general fund spending by more than $470 million - The Alaska State Senate has passed House Bill 72, the Operating Budget for FY 2016. The budget includes hundreds of cuts which will save the State at least $470 million in unrestricted general funds. Targeted reductions were taken in all branches of government and all departments. The reductions are a result of the $3.5 billion deficit that the State of Alaska is facing after oil prices plunged from an average of $110 a barrel to around $50 per barrel within a six-month period.

With fewer than 24 hours of consideration, the Alaska State Senate slashed nearly $50 million of Base Student Allocation funding. While beginning debate on the operating budget Friday morning, Senator Berta Gardner (D-Anchorage) offered an amendment to restore the $47.5 million schools funding cut found in the Senate Finance budget. The amendment failed 15-5 with only Senator Gardner, Senator Dennis Egan (D-Juneau), Senator Ellis (D-Anchorage), Senator Donny Olson (D-Anchorage), and Senator Bill Wielechowski (D-Anchorage) voting to support basic classroom services for Alaska students and avoid large increases in class sizes across Alaska.

"The budget reflects our priorities in dollars. My number 1 priority is providing opportunity for our children. Education is opportunity. It drives our economy and incubates innovation. More importantly, properly funding education is the right thing to do, I am disappointed my colleagues failed to support the amendment," said Senator Gardner.

Recognizing the substantial deficit Alaska currently faces, Senator Wielechowski offered a second amendment to restore education funds slashed in Senate Finance, but offsetting the cost with a short delay in oil tax credit payments. Alaska will pay $700 million in oil tax credits this year, while only taking in $300 million in production tax payments. His amendment would have delays tax credit payments until a future date.

"It is a sad day. Oil tax credits for outside corporations come before Alaska school children," stated Senator Wielechowski.

Amendment #2 also failed to be adopted on a 15-5 vote, with Senators Gardner, Egan, Ellis, Olson, and Wielechowski voting in favor of the delaying oil tax credit payments in order to stave off drastic and adverse cuts to public school classrooms.

"The catastrophic fall in oil prices over such a short period of time has forced us from what we used to refer to as a' glide-path to a smooth landing' to a 'crash-path to a survivable landing'. We are trying to soften that crash by spreading targeted cuts across the board," said Senate Finance Co-Chair Pete Kelly, R-Fairbanks. "The cuts we had to make were very distressing for members of the Senate. But, we took the steps we needed to take to protect future generations. If we spend all of our reserves now, there won't be anything left."

As part of the budget process, the Senate Finance Committee looked at each department and agency and focused on the largest cost-drivers in the state budget - education, health and social services and transportation. - More...
Friday PM - April 03, 2015

Alaska: President Formalizes Coastal Plain Wilderness Plan, Young Responds By MARY KAUFFMAN - Months after announcing its unilateral actions to close off more than 12 million acres of the Arctic National Wildlife Reserve (ANWR), the Obama Administration today formalized its plans to begin managing the area as wilderness by releasing a revised Comprehensive Conservation Plan and a formal request to Congress to approve the wilderness distinction.

In a letter today to both the Speaker of the House and President of the Senate, President Barack Obama recommended that the Congress pass legislation making additions to the National Wilderness Preservation System and the National Wild and Scenic Rivers System that the U.S. Fish and Wildlife Service proposed as part of the revised Comprehensive Conservation Plan and final EIS for the Arctic National Wildlife Refuge.

President Obama stated in his letter, "This area is one of the most beautiful, undisturbed places in the world. It is a national treasure and should be permanently protected through legislation for future generations."

The President stated his recommedation is based on the best available science and extensive public comment, the U.S. Fish and Wildlife Service's preferred alternative recommends 12.28 million acres -- including the Coastal Plain -- for designation as wilderness. The U.S. Fish and Wildlife Service also recommends four rivers -- the Atigun, Hulahula, Kongakut, and Marsh Fork Canning -- for inclusion into the National Wild and Scenic Rivers System.

Following the announcement, Alaskan Congressman Don Young (R-AK) shared his thoughts. "There's a growing theme with this Administration; bad news can only be delivered on holidays or weekends. They think they can hide from their shameful decisions while the minds of Alaskans are elsewhere, but they cannot." - More...
Friday PM - April 03, 2015

Alaska: Senate Supports Arctic Economic Council and requests an Alaskan serve as chair - The Alaska State Senate unanimously passed a resolution today supporting the Arctic Economic Council. Senate Joint Resolution 16, sponsored by Senator Lesil McGuire (R-Anchorage), urges the U.S. Congress to stand with Alaska in its support for the Arctic Economic Council and requests that an Alaskan serve as its chair. The resolution also expresses support for the Arctic Economic Council Leadership to mirror the rotation of the chair of the Arctic Council.

"Alaska is what makes the United States an Arctic nation," said Senator McGuire. "With all eyes on the Arctic, we're hoping to use this opportunity to focus on the economic and development opportunities for Alaskans, the people of the north."

The Arctic Council was established in 1996 to promote cooperation, coordination, and interaction across the Arctic. In 2013, the Arctic Council created Arctic Economic Council to serve as its primary forum for interaction with the circumpolar business community. Its goals include enhancing regional economic cooperation, informing the work of the Arctic Council through a commerce perspective, and positively impacting the communities, lives, and cultures of Arctic indigenous peoples. - More...
Friday PM - April 03, 2015

Alaska: Northwest Alaska bird, mammal species could experience habitat change from warming climate - Of the 201 bird and mammal species that call northwest Alaska's arctic and subarctic region their home, 195 of them--or, roughly, 97 percent--could experience some form of habitat loss or gain stemming from climate change, a new U.S. Forest Service-led study has found.

The study, which projected the effects of climate-related changes on habitats of 162 species of birds and 39 species of mammals within 40,245,559 acres of the arctic, is among the first to explore what a warming climate might mean for a wide array of bird and mammal species across a vast geographic area. The findings are published in the journal Climatic Change.

"Climate is changing in the arctic far faster--by some estimates, twice as fast--than in lower-latitude temperate regions," said Bruce Marcot, a research wildlife biologist with the Pacific Northwest Research Station who led the analysis. "This makes the arctic, in a way, an 'early warning system' for the rest of the continent, making projections of changes in the region a very important scientific tool." - More...
Friday PM - April 03, 2015

Alaska Science: Citizen science meets the aurora By NED ROZELL - A scientist named Victor Hessler once made an aurora detector by driving two metal rods in the ground a few hundred feet apart and stringing a wire between them. When voltage changed along the wire, a bell rang. Hessler then pulled on his boots and went outside to take black-and-white aurora photos.

During the recent St. Patrick's Day geomagnetic storm, people all over North America became aurora detectors. They used tools that weren't imaginable when Hessler was looking up in the 1930s. Aurorasaurus.org lit up with tweets and messages during those hours of turbulent, lovely space weather, producing a sort of "nowcast" for the northern lights.

That's one of the goals of the site's creator, Liz MacDonald. She's a space physicist at NASA Goddard Space Flight Center in Greenbelt, Maryland. Her dream, after a 2011 solar storm that produced red auroras visible from Alabama, was to enlist people as aurora observers using social media.

"I had heard of Twitter, so I got online that night and could see a lot of people recording their observations," she said. Her light bulb was lit, and in the years since she has gathered other scientists and secured research funding to create a website where people can share aurora sightings and images.

"This is the first solar maximum (an 11-year period with above-average activity on the sun) with social media," she said. - More...
Friday PM - Apriil 03, 2015

Political Cartoon: Iran Nuke Deal


By Rick McKee, The Augusta Chronicle
Distributed to subscribers for publication by Cagle Cartoons, Inc.




Real Time U.S. Debt Clock
http://www.usdebtclock.org/

U.S. Inflation Calculator
Easily calculate the buying power of the US dollar & inflation rate from 1913-2014

U.S. Energy Info. Admin.
Heating Oil & Propane Update

Public Service Announcements
Public Meetings & Info

KGB Animal Protection

Ketchikan Borough Assembly

Live video stream of current meeting
Archived videos
Agenda and Information Packets
Assembly Meeting Minutes
Borough Records
Calendar

Ketchikan Planning Commission

Live video stream of current meeting
Agenda, Information Packets & Minutes

Ketchikan City Council

View a Video of Meeting
Agenda & Information Packets

Ketchikan School Board

Live video stream of current meeting
Agenda & Information Packets


Gravina Access Project SEIS Alternatives Development

Gravina Access Website

Police Blotters

AK Troopers Daily Dispatch
Ketchikan Police Reports
Juneau Police Reports

Ketchikan

Jobs
Today's Forecast
Satellite
Today's Weather Images
Marine Forecasts
AK Weathercams
Ketchikan Weather Data
Current AK Weather Map




CLASSIFIEDS' CATEGORIES

Announcements
Help Wanted
Job Wanted
For Sale / Free Stuff
Garage Sales
Homes / Apts/ Property
Pets
Wanted
Lost & Found
Publish Your Ad

Front Page Archives
Letter Archives
Feb.- April 2015

| | | | | | | |
| --- | --- | --- | --- | --- | --- | --- |
| S | M | T | W | T | F | S |
| 01 | 02 | 03 | 04 | 05 | 06 | 07 |
| 08 | 09 | 10 | 11 | 12 | 13 | 14 |
| 15 | 16 | 17 | 18 | 19 | 20 | 21 |
| 22 | 23 | 24 | 25 | 26 | 27 | 28 |
| 01 | 02 | 03 | 04 | 05 | 06 | 07 |
| 08 | 09 | 10 | 11 | 12 | 13 | 14 |
| 15 | 16 | 17 | 18 | 19 | 20 | 21 |
| 22 | 23 | 24 | 25 | 26 | 27 | 28 |
| 29 | 30 | 31 | 01 | 02 | 03 | |

More Front Page Archives & Letters


Viewpoints
Commentary
Opinions/Letters
Basic Rules &
Freedom of Speech

Questions, please contact the editor at editor@sitnews.us or call 617-9696
Sitnews reserves the right to edit.

Let's Take Our Downtown Back to What We Are By Susan & Michael Peters - Since August a group of local businesses and local community members approached the Governments about the increasing problem of Hawking and Barking in the downtown district and docks. You can call it soliciting, harassment outside of the business also. But what ever you call it, it is terrible. - More...
Tuesday PM - March 31, 2015

States Rights and our forest By A. M. Johnson - Young to Forest Service Chief: What Are You Doing in SE to Make Sure We Have a Steady Yield of Timber? - More...
Tuesday PM - March 31, 2015

No "Young Growth Management" on the Tongass By Robert W Pickrell - I have a garden. Whoa... even if you re not into gardens keep reading. I'm going to tell you about something that will change the farming industry and S.E. Alaska! Actually my garden is a mini-park with paths where you walk under the rodys. There are other flowers, rare bushes, inanimate critters,and a unique village. The only edible (my farm) is my raspberry patch. The Secretary of Agriculture of the U.S.A. has proposed a program guaranteeing increased value to my patch and also to the huge crop of timber in S.E. Alaska's Tongass National Forest. So I'm going to transition. After all he is the top farmer in the U.S.A.! Why I didn't think of it before. Actually we must give credit to Washington DC's Environmentalist Think Tanks. - More...
Wednesday PM - March 25, 2015

Obama's Alaska Wilderness Head Fake By U.S. Sen. Dan Sullivan - President Obama's plan to designate 12 million acres as wilderness in the Arctic National Wildlife Refuge did not fool Alaskans. The announcement in January revealed his goal of starving the trans-Alaska pipeline by stranding tens of billions of barrels of American oil permanently under the Arctic tundra, and turning the state into a giant national park. - More...
Wednesday PM - March 25, 2015

BUY (AND GROW) LOCAL, LET'S CRUNCH THE NUMBERS By David G Hanger, EA, MBA - Mr. Timmerman, let me make note in the first instance that I do not put my initials behind my name unless I am writing a professional document; and that is what this is. Before I get into that detail, though, let me duly note that while I think it is great that you don't drink and another committee member smokes dope I do not think you and your little group are capable of anything but a really, really stupid result. And what you didn't tell us about yourself is actually more interesting than what you did. I cannot forget that this is the town that elected Jack Shay every time he ran for office, nor that the system of government of which you are a part is specifically designed to ensure one-way, one-dimensional results. - More...
Wednesday PM - March 25, 2015

High School Suppresses Americanism By Donald A. Moskowitz - According to WHDH, a Lexington High School, Lexington, MA school administrator buckled to objections by some students on the theme of a dance event, and in essence, suppressed Americanism. - More...
Wednesday PM - March 25

KETCHIKAN CHOOSES RESPECT 2015 By Evelyn Erbele - What began as a statewide campaign against domestic violence and sexual assault is continuing in Ketchikan and has expanded to include everyone from all walks of life. - More...
Monday PM - March 23, 2015

Re: Marijuana Committee Rant By Dave Timmerman - In response to Mr. Hanger's recent letter concerning the Marijuana Advisory committee... - More...
Monday PM - March 23, 2015

Mary Jane's Lies By Janalee Minnich Gage - How do we come to terms with the vast what ifs? We can sit and argue, fight over what is right and what is wrong, you can verbally personally attack me, call me crazy, and call me names because that is all you have to use, I will state now, that we all have mud, and we all have a past, but we all have experiences worth respect. - More...
Monday PM - March 23, 2015

Webmail your letter or
Email Your Letter To: editor@sitnews.us

---

Articles & photographs that appear in SitNews may be protected by copyright and may not be reprinted or redistributed without written permission from and payment of required fees to the proper sources.

E-mail your news & photos to editor@sitnews.us

Photographers choosing to submit photographs for publication to SitNews are in doing so, granting their permission for publication and for archiving. SitNews does not sell photographs. All requests for purchasing a photograph will be emailed to the photographer.

The Local Paper is now available online.
Click here for this week's printed edition.