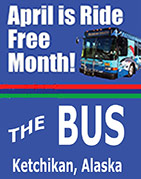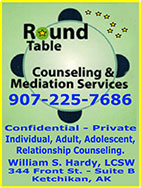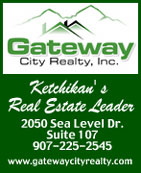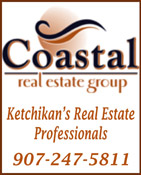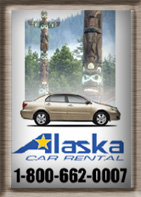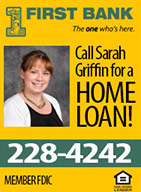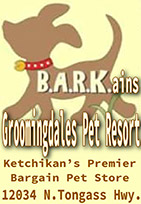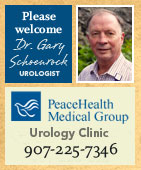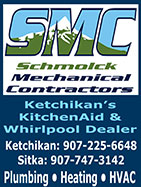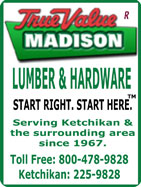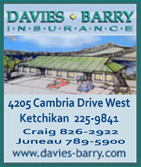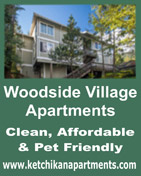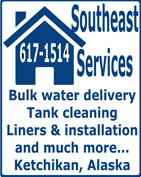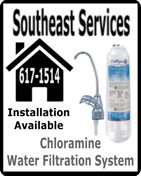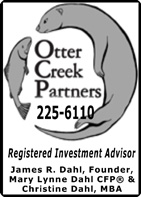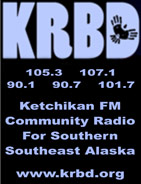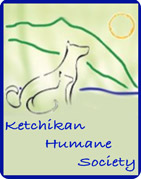 Contact


Call 617-9696


Webmail Letters


News Tips


Copyright Info


Archives
Quick News Search


Alaska


Ketchikan


SE Alaska


Alaska News Links
Columns - Articles


Dave Kiffer


Fish Factor


Money Matters
Historical Ketchikan


June Allen


Dave Kiffer


Louise B. Harrington
Ketchikan Arts & Events


Ketchikan Arts


Ketchikan Museums


KTN Public Library
Sports


Ketchikan Links
Public Records


FAA Accident Reports


NTSB Accident Reports


Court Calendar


Recent Filings & Case Dispositions


Court Records Search


Wanted: Absconders


Sex Offender Reg.


Public Notices
Weather, Webcams


Today's Forecast


KTN Weather Data


AK Weather Map


AK Weathercams


AK Earthquakes

TV Guide


Ketchikan
Ketchikan Phone Book


Yellow Pages


White Pages
Government Links


Local Government


State & National

Thursday
April 09, 2015

Migration
Jim Lewis: Discovery Center Presentation Friday
Western Sandpipers and a Dunlin on the right resting on Gravina Island before
continuing on their migration north. There is a Jim Lewis presentation at
the Discovery Center at 7:00 PM, Friday, April 10th, of his bird pictures from around Ketchikan and he plans to add a few photographs from his recent Arizona trip. Lewis will also have a bird walk the next day (Saturday, April 11th) meeting at the Discovery Center at 8:00 am.
Front Page Photo By JIM LEWIS ©2015
(Submit your photograph to be featured on the SitNews' front page. Email photo to editor@sitnews.us include your name and a brief photo description.)
Click Here to Select Your Favorite Front Page Photo(s) of the Month


Ketchikan: Elimination of Daylight Saving Time Opposed by Ketchikan Chamber of Commerce By MARY KAUFFMAN - Legislation has been introduced and passed through the Alaska State Senate that would do away with Daylight Saving Time in Alaska. According to the Executive Director of the Ketchikan Chamber of Commerce, Chelsea Goucher, this change would have major negative ramifications for many Southeast Alaskan businesses, particularly those associated with the cruise and tourism industries or those whom frequently do business with operators in the Puget Sound region or points farther East.

In an email Goucher stated, "Despite the fact that the legislative process thus far has resulted in changes that might lessen these negative impacts, the Ketchikan Chamber's Board of Directors feel that the status quo has been working and oppose passage of this legislation - as do both the Sitka and Juneau Chambers, Southeast Conference, and the Ketchikan Visitors Bureau."

In a recent letter written by Goucher on behalf of the Ketchikan Chamber of Commerce to Representatives Bob Lynn and Wes Keller, she communicated the Chamber's opposition to this bill.

The only acceptable compromise, according to Goucher's letter, is to ensure that if Daylight Saving Time is repealed, that Alaska be moved to Pacific Standard Time. Doing this will preserve the hour of daylight that affects business and the overall quality of life for Alaskans during the most active months. Goucher stated that this compromise is complicated by the size of Alaska and the fact that, internally, population centers such as Anchorage, Fairbanks, Juneau and Ketchikan must be able to do business with each other efficiently making multiple time zones as equally messy proposition. - More...
Thursday PM - April 09, 2015

Alaska: Alaska Nurses Endorse National Union Affiliation with AFT - After months of negotiations, the Alaska Nurses Association (AaNA) Labor Program formally announced Wednesday that it has agreed to affiliate with the American Federation of Teachers (AFT) Nurses and Health Professionals.

This announcement comes right as the Anchorage bargaining unit is in contract negotiations with Providence Alaska Medical Center, and will add more than 1,300 Alaska nurses in three bargaining units in Anchorage, Soldotna and Ketchikan to the national membership.

The announcement was made jointly by AaNA Labor Council Chair Donna Phillips in Anchorage and AFT President Randi Weingarten in Washington, D.C. The two organizations had been in discussions for several months, culminating in a meeting of the two leaders in Anchorage in late March.

In voting over the last two weeks, registered nurses in bargaining units represented by the Labor Program overwhelmingly affirmed the earlier decision of the AaNA Labor Council board to seek affiliation with the AFT. The affiliation was also approved by the AFT executive council in a special meeting Tuesday.

"We are excited and honored that Alaska's nurses have put their confidence in the AFT, as a voice and fighter for nurses and for quality healthcare," Weingarten said. "Alaska's nurses will be joining our union of professionals, 1.6 million members strong, including 113,000 members working in the healthcare industry across the nation, as we continue to fight for quality care, safe staffing levels and high professional standards—and demand that hospitals and healthcare facilities put patients before profits. We look forward to working with our new Alaska members to ensure they have the tools and conditions they need to care and advocate for the people they serve." . - More...
Thursday PM - April 09, 2015

Alaska: 2015 Annual Cost of Care Study: At Home Care Costs Increase in Alaska - Genworth announced today, the results of its 12th annual Cost of Care Study, which shows that in Alaska, the cost to receive long term care services at home with a home health aide has increased over the past five years. On a national level, the survey shows a dramatic increase in facility based care, including assisted living and nursing home facilities, while the cost to receive care at home through a home health aide is rising at a more moderate growth rate.

"There is something very difficult about facing some of the challenges and issues that come with aging, including the high costs of long term care services," said Tom McInerney, president and chief executive officer at Genworth. "Part of our mission at Genworth with the Cost of Care study is to continue educating Americans on how to have tough conversations around long term care and the importance of planning. In fact, last year we embarked on a journey to help facilitate these discussions through our Let's Talk national initiative."

Rising Cost of Long Term Care

Nationally, the 2015 median hourly cost for services of a home health aide hired from a home care agency is $20. Home health aide services have risen, on average, one percent annually over the past five years. In Alaska, the median hourly cost of home health aide services is $26. The median hourly cost for home health aide services in Alaska have increased, on average, 0.7 percent annually over the past five years.

By comparison, the median annual cost for care in an assisted living facility is $43,200 nationally and $68,430 in Alaska. The national yearly cost of assisted living has increased, on average, 2.5 percent annually over the past five years and increased, on average, 0.7 percent over the same period of time in Alaska. The comparable cost for a private nursing home room rose, on average, four percent annually over the past five years to $91,250 nationally, and increased, on average, 6.8 percent over the past five years to $281,415 in Alaska. - More...
Thursday PM - April 09, 2015

Alaska: Lawmakers Write to Oppose Dredging of Prized Chuitna River Salmon Stream - Today, Representatives Les Gara (D-Anchorage) and Dan Ortiz (I-Ketchikan) called on the State to prevent the destruction of wild salmon spawning and rearing waters on the prized Chuitna River near Tyonek. The Canadian company PacRim Coal proposes to dredge and dewater an 11 mile stretch of the Middle Fork of the Chuitna River. PacRim Coal plans to sell the coal from the Chuitna River streambed to China.

"It's the 21st century, and we shouldn't destroy salmon streams using 19th Century mining practices," said Rep. Gara. "Fishing streams aren't like Doritos. You can't just make more."

Rep. Gara is an avid fisherman who has written articles for Fish Alaska Magazine, Alaska Magazine and other fishing publications. Rep. Gara has co-authored a letter that has been sent to the Alaska Department of Natural Resources outlining his opposition to the proposed coal mine and calling on the Department to honor an in-stream flow application submitted by the Chuitna Citizens Coalition.

"We should have clean water for salmon, and save water for salmon," said Chuitna Citizens Coalition member Judy Heilman from Beluga. - More...
Thursday PM - April 09, 2015

Alaska: House Fisheries Committee Passes the Bristol Bay Fisheries Act to Protect Bristol Bay Region from Large-Scale Mining - On Tuesday, the House Fisheries Committee passed House Bill 119 sponsored by Representative Andy Josephson (D-Anchorage). The bill seeks to protect the world-famous Bristol Bay fisheries from the harmful impacts of any large-scale metallic sulfide mine located within the boundaries of the existing Bristol Bay Fisheries Reserve.

"In a couple of months thousands of stakeholders will be hitting the waters of Bristol Bay targeting the largest sockeye salmon run on earth," said Rep. Josephson. "These sockeye are a national treasure that are at the heart of the economy of the Bristol Bay region. That's important. But what's more important is that the sockeye support a subsistence lifestyle that will be threatened if large-scale mining is allowed in the region."

HB 119 requires the Commissioners of the Departments of Natural Resources, Environmental Conservation and Fish and Game to make independent determinations that permit applicant for any large-scale mine in the region have proven beyond a reasonable doubt that such a mine would not constitute a danger to the fisheries. HB 119 builds on Ballot Measure 4, which was approved by voters in November, requiring the Alaska Legislature to approve any large-scale metallic sulfide mine in the Bristol Bay Fisheries Reserve. - More...
Thursday PM - April 09, 2015

Alaska Science: Scientists predict slower permafrost greenhouse gas emissions By MARIE THOMS - The release of greenhouse gases from Arctic and sub-Arctic permafrost may be more gradual and prolonged than previously thought, according to a new scientific synthesis paper published April 9 in the journal Nature.

A. David McGuire, right, and Tom Sinclair, left,
in Kanuti National Wildlife Refuge, 2012.
Photo courtesy of A.D. McGuire, UAF-IAB-AKCFWRU.

Scientists say that may allow society more time to adapt to environmental change.

"Twenty years ago there was very little research about the possible rate of permafrost carbon release," said co-author A. David McGuire, U.S. Geological Survey senior scientist and climate modeling expert with the University of Alaska Fairbanks Institute of Arctic Biology. "In 2011, we assembled an international team of scientists into the Permafrost Carbon Network to synthesize existing research and answer the questions of how much permafrost carbon is out there, how vulnerable to decomposition it is once it's thawed, and what are the forms in which it's released into the atmosphere."

Permafrost soils contain carbon in the form of organic material, such as dead plants and animals. As the climate warms and permafrost thaws, that organic material decomposes and releases carbon dioxide and methane into the atmosphere, which in turn creates even more warming. In high-latitude regions of the Earth, temperatures have risen 0.6 degrees Celsius per decade during the last 30 years, which is twice as fast as the global average.

Permafrost has warmed nearly 11 degrees Fahrenheit in the past 30 years, according to co-author Vladimir Romanovsky, a permafrost expert with the UAF Geophysical Institute. In the 1980s, the average temperature of permafrost in Alaska, Russia and other Arctic regions was nearly 18 degrees Fahrenheit. Now the average is just over 28 degrees Fahrenheit. - More...
Thursday PM - April 09, 2015


Obituary

: Renowned Alaskan artist Rie Muñoz has died at age 93 - An Alaskan for 65 years, Rie Muñoz is known for her bright, colorful paintings and good cheer. Her watercolors were not realistic, but they captured the spirit of her subjects. She loved people, and it showed in her work: Alaskans doing Alaska-type things, fishermen working, children at play, village life, legends, and dogs. Rie once said she never met a dog she didn't like.

Renowned Alaskan artist Rie Muñoz has died at age 93

While living in California in 1950, she decided to plan a trip. Looking at a map, she drew a line to the farthest and most interesting place she could afford on a shoestring budget. Rie chose Alaska, traveling up the Inside Passage by steamship. She fell in love with Juneau immediately and gave herself one day – until the boat was scheduled to return to the Lower 48 – to find a job and a place to live. Rie found both, and Alaska became her home.

During her years in the Last Frontier, Rie visited and sketched every Alaska community on the road system and most of those off the grid. She held many jobs. Among them were journalist, teacher, museum curator, artist, and raising her son. One of her most memorable positions was on King Island in 1951, where she taught 25 Inupiaq children. - More...
Thursday PM - April 09, 2015




Ketchikan Sports: Ken Teune Sourdough Stampede Results - The Ken Teune Sourdough Stampede held Saturday, April 4th. in Ketchikan set a new record with over 149 runners and walkers. Bill Elbertson said, "The annual event honored coach, runner and teacher Ken Teune, who recently passed away."

Race director Fred Jorgensen said, "We were amazed at the number of racers. It was about double the expected participation. We would have been lost without all the wonderful volunteers that made this event possible."

Nine-year old Aden Miller won the mile race with a time of 6:21. The first female in the one mile was nine-year old Lilli Larna with a time of 7:06. Sylvan Blankenship won the 5K with a time of 17:06. The first 5K female racer was Tansy Brown with a time of 19:38. - More...
Thursday PM - April 09, 2015

Political Cartoon: Veterans Still Waiting
By Nate Beeler ©2015, The Columbus Dispatch
Distributed to subscribers for publication by Cagle Cartoons, Inc.




Real Time U.S. Debt Clock
http://www.usdebtclock.org/

U.S. Inflation Calculator
Easily calculate the buying power of the US dollar & inflation rate from 1913-2014

U.S. Energy Info. Admin.
Heating Oil & Propane Update

Public Service Announcements
Public Meetings & Info

KGB Animal Protection

Ketchikan Borough Assembly

Live video stream of current meeting
Archived videos
Agenda and Information Packets
Assembly Meeting Minutes
Borough Records
Calendar

Ketchikan Planning Commission

Live video stream of current meeting
Agenda, Information Packets & Minutes

Ketchikan City Council

View a Video of Meeting
Agenda & Information Packets

Ketchikan School Board

Live video stream of current meeting
Agenda & Information Packets


Gravina Access Project SEIS Alternatives Development

Gravina Access Website

Police Blotters

AK Troopers Daily Dispatch
Ketchikan Police Reports
Juneau Police Reports

Ketchikan

Jobs
Today's Forecast
Satellite
Today's Weather Images
Marine Forecasts
AK Weathercams
Ketchikan Weather Data
Current AK Weather Map




CLASSIFIEDS' CATEGORIES

Announcements
Help Wanted
Job Wanted
For Sale / Free Stuff
Garage Sales
Homes / Apts/ Property
Pets
Wanted
Lost & Found
Publish Your Ad

Front Page Archives
Letter Archives
Feb.- April 2015

| | | | | | | |
| --- | --- | --- | --- | --- | --- | --- |
| S | M | T | W | T | F | S |
| 01 | 02 | 03 | 04 | 05 | 06 | 07 |
| 08 | 09 | 10 | 11 | 12 | 13 | 14 |
| 15 | 16 | 17 | 18 | 19 | 20 | 21 |
| 22 | 23 | 24 | 25 | 26 | 27 | 28 |
| 01 | 02 | 03 | 04 | 05 | 06 | 07 |
| 08 | 09 | 10 | 11 | 12 | 13 | 14 |
| 15 | 16 | 17 | 18 | 19 | 20 | 21 |
| 22 | 23 | 24 | 25 | 26 | 27 | 28 |
| 29 | 30 | 31 | 01 | 02 | 03 | 04 |
| 05 | 06 | 07 | 08 | 09 | | |

More Front Page Archives & Letters


Viewpoints
Commentary
Opinions/Letters
Basic Rules &
Freedom of Speech

Questions, please contact the editor at editor@sitnews.us or call 617-9696
Sitnews reserves the right to edit.

Open Memo: To City Manager & City Council; Response to Ketchikan Medical Center Addition By Randy Romenesko - This memo was prepared to provide our thoughts about project issues raised in a recent letter to the editor in the Ketchikan Daily News and SitNews. I have spoken with members of the design team (NAC Architecture), construction team (Layton/Dawson Constructors), and the project management team (DOWL) in the development of this response. I can assure you all members of the project team are working diligently to provide the City and PeaceHealth with a quality facility that meets construction specifications, design intent, and industry standards for the construction of the healthcare facility. - More...
Friday PM - April 10, 2015

One Text or Call Could Wreck It All By Ginny Clay - April is Distracted Driving Awareness Month! Did you know that "distracted driving" was the 2009 word of the year according to Webster's Dictionary? But unfortunately, this is no passing fad. Distracted driving has become a trend with deadly, real consequences. - More...
Thursday PM - April 09, 2015

Ketchikan Medical Center Addition By Jon Young - On time on schedule, I think NOT. These are just words put out by Layton / Dawson to the public. When in reality it's 4 months behind schedule. Why ?? Let's see, Hmmm, blueprints and engineering that is not complete or is flawed, and being constantly changed and or modified. How do you build a major structure when the blue prints and engineering are not yet complete? Are logistics a problem?? Yes, especially when all the material to be used on the project has not been approved, can't use brand A when they specify brand B, even though the only real difference is the cost. So Layton / Dawson will watch it being installed on Monday and tell you to tear it out on Friday. Then the manufacturer of the product tells you they can't ship for 6 weeks, well it gets to Seattle in 7 weeks then as we all know, it gets put on a barge, not a plane, train or truck = 8 weeks. If it makes the barge. So now we have incomplete or poor engineering and prints and bad logistics. What about manpower?? - More...
Thursday PM - April 09, 2015

The Failing Stigma and Treatment of Mental Illness By P.D. Alleva - Unless we are all missing something, it seems that the stigma of being declared mentally ill or mentally incompetent is rapidly turning into a nightmare. The most recent evidence, German wings flight 9525's copilot's ravenous and murderous behavior. Reports indicate he had torn up doctor reports that he was unfit to fly based on a psychosomatic illness concerning his eyes. His mental wellness is contingent on taking prescribed medications for depression prescribed by his doctor. - More...
Thursday PM - April 09, 2015

RE: BUY (AND GROW) LOCAL, LET'S CRUNCH THE NUMBERS By Tyler Randall - In response to Mr. Hanger's rather whimsical and petty diatribe on the merits of marijuana, I must say that I overall agree with him on several fronts. Firstly, he is correct that marijuana is indeed legal in Alaska at this time. Secondly, he is also correct in that it is pointless to debate said legality at this time. Unfortunately, that is where I stop agreeing with him. - More...
Thursday PM - April 09, 2015

Re: No "Young Growth Management" on the Tongass By Peter Jacob - I like the analogy between Mr. Pickrell's raspberry patch and the Tongass - it's cute. I do admit that I feel I am doing myself a disservice by even responding to his eloquently composed composite of misinformation, however as Mr. Pickrell stated, the topic is not a laughing matter - therefore it demands a response from somebody. - More...
Thursday PM - April 09, 2015

As If It Weren't Bad Enough By Arthur Bedford - Why does the Obama administration continue to ignore the American public when it comes to illegal immigration policy? Rasmussen released a survey yesterday showing that 83 percent of Americans believe that everyone should be required to prove that they are "legally allowed" to be in the country before receiving local, state or federal government services, and that 62 percent said that the U.S. is "not aggressive enough" in deporting those illegally in the United States. - More...
Thursday PM - April 09, 2015

Tax time! By Joe O'Hara - Many of us have recently played - or are playing - the "You better file your taxes by April 15th, or else!" game. Why does our government subject us to this indignity year after year? Isn't government supposed to better the quality of our lives, not diminish it? - More...
Thursday PM - April 09, 2015

Income Tax or Fair Tax? By Roy T Newsom - In 2009, $800,000,000.00 in tax dollars was spent on stimulus for the economy hoping for recovery from the recession. What if a greater amount of money was available for this stimulus without spending tax dollars? If the IRS and the Income tax system were replaced with the Fair Tax, the 2.5 trillion dollars collected by the IRS during fiscal year 2013 would be left in the hands of the taxpayers of this country to stimulate the economy by spending and investing it. This is true stimulus and would not involve the graft and missmanagement that came with the 2009 waste of taxes. - More...
Thursday PM - April 09, 2015

Webmail your letter or
Email Your Letter To: editor@sitnews.us

---

Articles & photographs that appear in SitNews may be protected by copyright and may not be reprinted or redistributed without written permission from and payment of required fees to the proper sources.

E-mail your news & photos to editor@sitnews.us

Photographers choosing to submit photographs for publication to SitNews are in doing so, granting their permission for publication and for archiving. SitNews does not sell photographs. All requests for purchasing a photograph will be emailed to the photographer.

The Local Paper is now available online.
Click here for this week's printed edition.