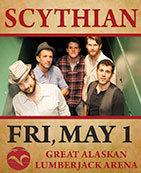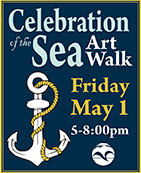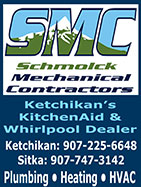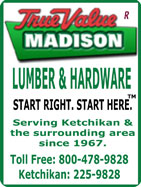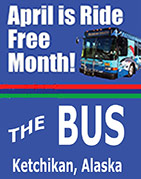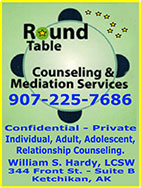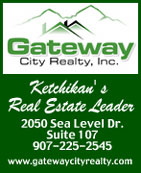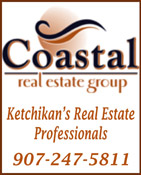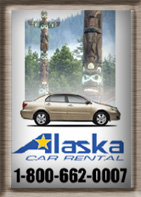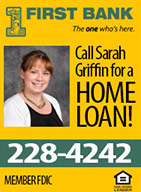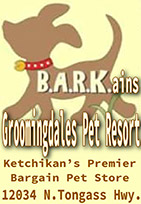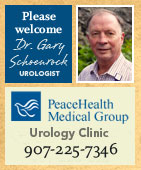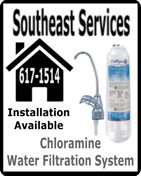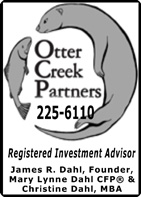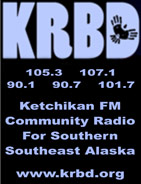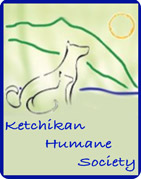 Contact


Call 617-9696


Webmail Letters


News Tips


Copyright Info


Archives
Quick News Search


Alaska


Ketchikan


SE Alaska


Alaska News Links
Columns - Articles


Dave Kiffer


Fish Factor


Money Matters
Historical Ketchikan


June Allen


Dave Kiffer


Louise B. Harrington
Ketchikan Arts & Events


Ketchikan Arts


Ketchikan Museums


KTN Public Library
Sports


Ketchikan Links
Public Records


FAA Accident Reports


NTSB Accident Reports


Court Calendar


Recent Filings & Case Dispositions


Court Records Search


Wanted: Absconders


Sex Offender Reg.


Public Notices
Weather, Webcams


Today's Forecast


KTN Weather Data


AK Weather Map


AK Weathercams


AK Earthquakes

TV Guide


Ketchikan
Ketchikan Phone Book


Yellow Pages


White Pages
Government Links


Local Government


State & National

Ketchikan: Bar Harbor Evening
Front Page Photo By CARL THOMPSON ©2015
Click Here to show your appreciation to the photographer and select your Favorite Front Page Photo(s) of the Month
(Submit your photograph to be featured on the SitNews' front page. Email photo to editor@sitnews.us include your name and a brief photo description.)



Alaska: ESA Humpback Whale Listing Revised - NOAA Fisheries proposed today to reclassify the humpback whale into 14 distinct population segments under the Endangered Species Act, providing a more tailored conservation approach for U.S. fisheries managers. Protection and restoration efforts over the past 40 years have led to an increase in numbers and growth rates for humpback whales in many areas.

NOAA's proposal to reclassify humpback whales into 14 distinct population segments will offer fisheries managers a more tailored conservation approach.
(Credit: NOAA)

The humpback whale is currently listed as endangered throughout its range. The proposed rule finds that ten of those 14 populations do not warrant ESA listing.

While commercial whaling severely depleted humpback whale numbers, population rebounds in many areas result in today's larger numbers, with steady rates of population growth since the United States first listed the animal as endangered in 1970.

Also under the proposal, two of the other four populations would be listed as endangered and the remaining two would be listed as threatened. If the proposal is finalized, the humpback whale populations that would no longer be listed under the ESA would remain protected under the Marine Mammal Protection Act.

NOAA Fisheries initiated an extensive review of the status of humpback whales in 2010, the results of which support separating the species into distinct population segments. The review also finds that many of the populations are not in danger of extinction (endangered) or likely to become so in the foreseeable future (threatened).

"The return of the iconic humpback whale is an ESA success story," said Eileen Sobeck, assistant NOAA administrator for fisheries. "As we learn more about the species -- and realize the populations are largely independent of each other -- managing them separately allows us to focus protection on the animals that need it the most." - More...
Monday PM - April 20, 2015

Alaska: Legislature Passes Bill to Create Marijuana Control Board - Governor Bill Walker expressed his thanks for the work done by members of the Alaska Legislature in passing House Bill 123. Once signed into law, this legislation will fulfill a critical component of the initiative voters passed in November 2014 by establishing a governing body to oversee and uphold regulations related to marijuana production and distribution.

"I appreciate the deliberation that took place in both the House and Senate to establish this important board," Governor Walker said. "Our elected officials recognized the critical nature of this bill and acted decisively to protect public safety."

By empowering the new board with the authority and resources to develop a strong regulatory framework, Alaska has the opportunity to establish clear, consistent, and thorough rules around this substance for the benefit of citizens, licensees, and law enforcement. - More...
Monday PM - April 20, 2015

Alaska: State to Relocate Problem Black Bears - A decision last week by the Alaska Department of Fish and Game to kill five black bears well known for frequenting trashcans in Anchorage's Government Hill neighborhood has been reconsidered.

After receiving waves of requests from the public to spare the sow and her four yearling cubs, Gov. Bill Walker and the department made a collective decision Saturday to instead relocate the bears.

"As we've previously stated, relocation is a short-term solution to what the department views as a long-term bear problem in Anchorage," said Fish and Game Commissioner Sam Cotten.

"However, we have heard from hundreds of good people who really do not want to see these bears killed."

As a result, the department is making an effort to safely capture and relocate the animals.

"We would like public to know that the department views this less as an effort to give the bears another chance than it is to give the Anchorage residents another opportunity to shore up their trash and generally become bear aware to prevent these situations in the future," said Cotten.

Public safety concerns led the department to its original decision to kill the bears. The animals have a history in Government Hill dating back to last summer when they began frequenting yards, streets and alleys to rummage through unsecured trash. Biologists have been called out frequently and have worked with residents, the Government Hill Community Council, and Anchorage's Solid Waste Services to remove or secure loose trash.

The department monitored the bears last summer with the hope that neighborhood cleanup efforts and the availability of natural foods in the forests of nearby Joint Base Elmendorf-Richardson would draw the bears away from populated areas. Lacking an available source of human food, bears will turn to more remote haunts for natural foods such as wild greens and berries.

Complaints received by the department dropped off late last fall after the animals presumably denned for the winter. Calls resumed a week ago, however, when Government Hill residents reported the animals had returned and were turning over trashcans, climbing backyard fences, and drawing throngs of photographers and onlookers.

Because the bears continued to return to Government Hill and were growing increasingly bold around people, the department believed an elevated response was needed.

"This was totally preventable," said department wildlife biologist Dave Saalfeld. "Those bears were rewarded repeatedly with garbage and they weren't going to stop coming back."

Bears weren't the only ones growing bolder. Onlookers and photographers were observed pushing boundaries on several occasions, sometimes creeping close enough to alarm the sow and prompt her to huff and pop her jaws.

"People weren't respecting the bears' space," said Saalfeld. "They were getting too close and forcing the issue." - More...
Monday PM - April 20, 2015

Southeast Alaska: 80th Annual Tribal Assembly Adjourns - The Central Council of the Tlingit and Haida Indian Tribes of Alaska (Central Council) brought to a close its 80th Annual Tribal Assembly on April 17, 2015 at the Elizabeth Peratrovich Hall in Juneau, Alaska. Tribal Host Herman Davis Sr. of Sitka and Tribal Hostess Shirley Kendall of Anchorage joined 115 Delegates from Southeast Alaska, Anchorage, San Francisco, and Seattle. Central Council is a regional federally-recognized tribe governed by 137 Delegates representing nearly 30,000 enrolled tribal citizens. Delegates are elected to a two-year term and are the governing body during Tribal Assembly that possess the sovereign and plenary power to legislate for and govern, conduct and manage the affairs and property of Central Council.

"Our Way of Life is Our Future" was chosen as the theme for this year's assembly to honor the importance of customary and traditional foods and to continue to draw attention to the current threat to rivers in Southeast Alaska (Taku, Stikine, and Unuk) by upriver transboundary mining development in British Columbia, Canada. Central Council has been diligently working to address the transboundary mining issues through the United Tribal Transboundary Mining Work Group, State of Alaska, and United Nations.

A special welcome from Alaska Governor Bill Walker was received on the first day of Tribal Assembly. Delegates used the opportunity to voice their concerns directly on budget cuts to the Alaska Marine Highway System (AMHS) and hastened the adoption of a resolution requesting the Alaska State Legislature to give the highest level of priority to continue funding AMHS operations and vessel replacement planning. - More...
Monday PM - April 20, 2015

Ketchikan: Ketchikan Man Sentenced For Receipt And Possession Of Explosive Materials By A Felon - A Ketchikan man was sentenced in federal court in Ketchikan earlier this month for receipt and possession of explosive materials by a felon.

Joseph Duane Brown, 40, of Ketchikan, Alaska, was sentenced on Apri 7th by United States District Court Judge Timothy M. Burgess, to a five-year term of probation, 30 days in a halfway house, and 300 hours of community work service.

According to Assistant U.S. Attorney Jack S. Schmidt, who prosecuted the case, the charges arose from an investigation conducted by the Ketchikan Police Department (KPD) related to the detonation of a series of explosive devices inside the Ketchikan Tunnel on July 4, 2013. The explosions temporarily knocked out the central communications records management system for the KPD dispatch center, as well as scared the driver of a vehicle who drove through the tunnel, as their vehicle was "rattled" during the explosion. The driver stated that the explosion was not a mere firework, but something "super dangerous."

The investigation was later transferred to the Bureau of Alcohol, Tobacco, Firearms, and Explosives (ATFE). They determined that the explosive devices were perchlorate explosive mixture (seal bombs) and cap sensitive ammonium nitrate mixture (binary explosive mixture) that is typically used in exploding targets. The investigation revealed that Joseph Duane Brown, a convicted felon, had assembled at least 20 one-pound explosive devices and daisy chained them together with a common fuse. Brown used the perchlorate explosive mixture (seal bombs) as a detonator to set off the one-pound charges of cap sensitive ammonium nitrate mixture (binary explosive mixture). Brown admitted that he purchased and assembled the ingredients to make the explosive devices and he was the one responsible for setting off the devices inside the Ketchikan Tunnel. - More...
Monday PM - April 20, 2015

Columns - Commentary

DANNY TYREE: Mind Your Own Biscuits -- Up To A Point - Last year I wanted to smack myself for missing the chance to write about the Kacey Musgraves country song "Follow Your Arrow."

Luckily, Musgraves has now released the similarly themed "(Mind Your Own) Biscuits."

Both the former (about the futility of changing to please others) and the latter (about the futility of trying to judge/ change others) follow in the tradition of crowd -pleasers such as "Mind Your Own Business" (Hank Williams, Sr.), "Family Tradition" (Hank Williams, Jr.), "Long-Haired Country Boy" (Charlie Daniels) and "Garden Party" (Rick Nelson).

All of these songs have a point to make, but our disdain for prudes and busybodies can tempt us to give the points too broad an application. Although some songwriters tend to pander to the "rowdiness is next to godliness" set, please think of this column as a corollary rather than a rebuttal.

Following your arrow/ dream/ urges is a bedrock part of America, but the principles espoused in the aforementioned songs cannot be treated as absolutes. If your "thang" happens to be running the state's biggest meth lab or setting a record for drugging and raping coeds or shooting unarmed suspects in the back, obviously there is a problem. - More...
Monday PM - April 20, 2015

JEFF LUND: Dreaming of the next fish - I'm almost always fishing. Even when I'm not, because I'm always thinking about the next trip to new or familiar water.

I went to an unnamed river and caught some steelhead this past weekend. All social media apps want to reveal my location to everyone, so I decided to be defiant and change the location to the Los Angeles River before my obligatory Facebook post. It was the most ridiculous, steelhead-free body of water I could imagine. If you're not familiar with the Los Angeles River, it's where the big car race in Grease happens and where John Connor flees the Terminator. The LA River corridor is home to over 1 million people. That's combat fishing.

Anyway, the fishing where I really was, was great. I landed a 33-inch steelie with two deep-red racing stripes and a couple which were just losing their chrome glow. Others weren't quite as pretty, but a native steelhead is a native steelhead, especially when people down south spend hours and hours hoping for just one pull or live next to a riverbed of concrete. - More...
Monday PM - April 20, 2015




Political Cartoon: Repealing the Estate Tax
By Monte Wolverton ©2015, Cagle Cartoons
Distributed to subscribers for publication by Cagle Cartoons, Inc.




Real Time U.S. Debt Clock
http://www.usdebtclock.org/

U.S. Inflation Calculator
Easily calculate the buying power of the US dollar & inflation rate from 1913-2014

U.S. Energy Info. Admin.
Heating Oil & Propane Update

Public Service Announcements
Public Meetings & Info

KGB Animal Protection

Ketchikan Borough Assembly

Live video stream of current meeting
Archived videos
Agenda and Information Packets
Assembly Meeting Minutes
Borough Records
Calendar

Ketchikan Planning Commission

Live video stream of current meeting
Agenda, Information Packets & Minutes

Ketchikan City Council

View a Video of Meeting
Agenda & Information Packets

Ketchikan School Board

Live video stream of current meeting
Agenda & Information Packets


Gravina Access Project SEIS Alternatives Development

Gravina Access Website

Police Blotters

AK Troopers Daily Dispatch
Ketchikan Police Reports
Juneau Police Reports

Ketchikan

Jobs
Today's Forecast
Satellite
Today's Weather Images
Marine Forecasts
AK Weathercams
Ketchikan Weather Data
Current AK Weather Map




CLASSIFIEDS' CATEGORIES

Announcements
Help Wanted
Job Wanted
For Sale / Free Stuff
Garage Sales
Homes / Apts/ Property
Pets
Wanted
Lost & Found
Publish Your Ad

Front Page Archives
Letter Archives
Feb.- April 2015

| | | | | | | |
| --- | --- | --- | --- | --- | --- | --- |
| S | M | T | W | T | F | S |
| 01 | 02 | 03 | 04 | 05 | 06 | 07 |
| 08 | 09 | 10 | 11 | 12 | 13 | 14 |
| 15 | 16 | 17 | 18 | 19 | 20 | 21 |
| 22 | 23 | 24 | 25 | 26 | 27 | 28 |
| 01 | 02 | 03 | 04 | 05 | 06 | 07 |
| 08 | 09 | 10 | 11 | 12 | 13 | 14 |
| 15 | 16 | 17 | 18 | 19 | 20 | 21 |
| 22 | 23 | 24 | 25 | 26 | 27 | 28 |
| 29 | 30 | 31 | 01 | 02 | 03 | 04 |
| 05 | 06 | 07 | 08 | 09 | 10 | 11 |
| 12 | 13 | 14 | 15 | 16 | 17 | 18 |

More Front Page Archives & Letters


Viewpoints
Commentary
Opinions/Letters
Basic Rules &
Freedom of Speech

Questions, please contact the editor at editor@sitnews.us or call 617-9696
Sitnews reserves the right to edit.

Cleaning up Ketchikan By Jerry Cegelske - Several groups have already started working on cleaning Ketchikan as weather permits! - More...
Monday PM - April 20, 2015

RE: No "Young Growth Management" on the Tongass By Mike Sallee - Kudos to Mr. Pickrell for his garden. He and I apparently have in common a liking for raspberries. And it does seem like Alaska is treated as little more than a colony when the US Dept. Of Agriculture sends an endless roster of Regional Foresters, Supervisors and District Rangers selected from a bureaucratic hierarchy of non-Alaskans to oversee Tongass management that increasingly relies on round log export. Furthermore, as a sawmill owner who mills predominately old growth logs from dead and down trees I would not be in favor eliminating logging of all old growth if that elimination included the dead and down. - More..
Monday PM - April 20, 2015

Open Letter to City & Borough of Sitka By Michael Baines - Sitka Tribe of Alaska is opposed to the utility rate increases being proposed by the City & Borough of Sitka. The trend of rates and fees increases imposed this past year is just too much to bear for the citizens of this community who either live on medium or low incomes or are senior citizens who live on fixed incomes. To burden the citizens with another rate increase on top of last year's increases in the utility rates and the increase in moorage rates - for the third year in a row - and other proposed rate increases, is unreasonable. - More...
Monday PM - April 20, 2015

Patriotic Pride performance By Judith Green - April 11th was the performance by our Ketchikan Community Chorus with Orchestral Ensemble - "Patriotic Pride". Wonderful performance!! by our neighbors who enjoy singing and sharing their talent and 'hard work' under the direction of Stephen Kinney. Mr Kinney along with the Board of Directors strives to give not only our community his enjoyment of vocal music, but he also invites other SE community musicians to participate. Often, as this past weekend, musicians from the Seattle area accept the invitation to join the KCC in performances. - More...
Monday PM - April 20, 2015

ERRATA & CORRECTIVE By David G Hanger - Grow up, child. This is Alaska where the politics are a bit on the rough and tumble side, and should be. More to the point, your lacking the subtlety to comprehend simple satire is not my problem. - More...
Monday PM - April 20, 2015

RE: Tax Time By Stephen C. Eldridge - The Fair Tax ( FT ) is a Fraud we need a 10% Tithe! FT is MORE WEALTH REDISTRBUTION, AND a deceptive financial house-of cards. The FT advertises that it s MORE Progressive. The Prebate is advertised as merely repaying the poor for FT they pay, but would actually pay them far more than any FT they might pay (i.e., they pay ZERO tax and RECEIVE a large tax welfare check) and also gives the working poor free SS/Medicare. - More...
Monday PM - April 20, 2015

A Republic, If You Can Keep It By Christian Peters - We hear it all the time, "We live in a republic, not a democracy." And like many sayings, they have a deeper meaning that is usually unknown. So what is the difference? According to the Black's Law dictionary, a democracy is where the sovereignty is in the hands of the people, for the people, and by the people as a whole. But like Thomas Carlyle, the Founding Fathers didn't believe in the collective wisdom of individual ignorance, so they established a Republic. - More...
Monday PM - April 20, 2015

Webmail your letter or
Email Your Letter To: editor@sitnews.us

---

Articles & photographs that appear in SitNews may be protected by copyright and may not be reprinted or redistributed without written permission from and payment of required fees to the proper sources.

E-mail your news & photos to editor@sitnews.us

Photographers choosing to submit photographs for publication to SitNews are in doing so, granting their permission for publication and for archiving. SitNews does not sell photographs. All requests for purchasing a photograph will be emailed to the photographer.

The Local Paper is now available online.
Click here for this week's printed edition.