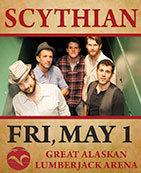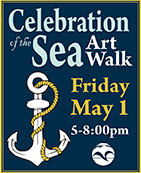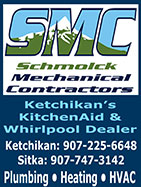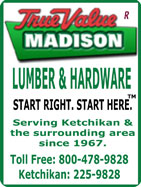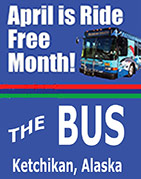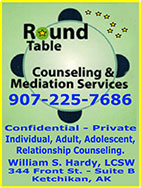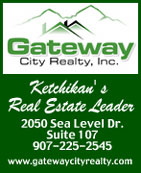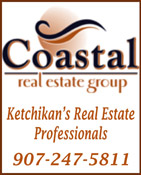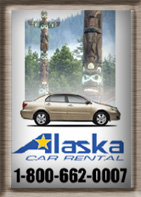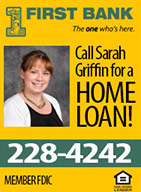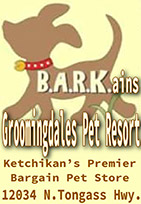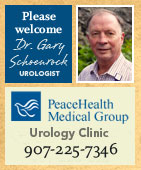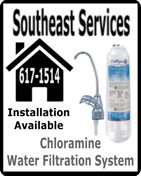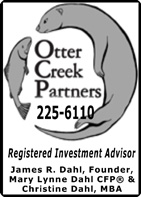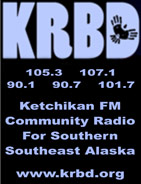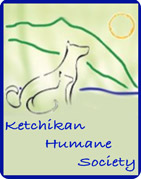 Contact


Call 617-9696


Webmail Letters


News Tips


Copyright Info


Archives
Quick News Search


Alaska


Ketchikan


SE Alaska


Alaska News Links
Columns - Articles


Dave Kiffer


Fish Factor


Money Matters
Historical Ketchikan


June Allen


Dave Kiffer


Louise B. Harrington
Ketchikan Arts & Events


Ketchikan Arts


Ketchikan Museums


KTN Public Library
Sports


Ketchikan Links
Public Records


FAA Accident Reports


NTSB Accident Reports


Court Calendar


Recent Filings & Case Dispositions


Court Records Search


Wanted: Absconders


Sex Offender Reg.


Public Notices
Weather, Webcams


Today's Forecast


KTN Weather Data


AK Weather Map


AK Weathercams


AK Earthquakes

TV Guide


Ketchikan
Ketchikan Phone Book


Yellow Pages


White Pages
Government Links


Local Government


State & National

Friday
April 17, 2015

Craig: Blue Heron
Craig's old cannery grids frequently attract Blue Herons. Lately the Herons have their young ones with learning how to catch fish.
Front Page Photo By RUTH ANN PARSONS ©2015
Click Here to show your appreciation to the photographer and select your Favorite Front Page Photo(s) of the Month
(Submit your photograph to be featured on the SitNews' front page. Email photo to editor@sitnews.us include your name and a brief photo description.)



Southeast Alaska: Fifty years ago, 26 died in the Granduc Avalanche By DAVE KIFFER - Fifty years ago, an unimaginable tragedy swept the twin mining towns of Hyder and Stewart, 70 miles east of Ketchikan, at the head of Portland Canal.

Remains of the famous Granduc Copper Mine which closed in the early 1980s, leaving millions of dollars of equipment buried in the mountains.
Photograph By Jerrye & Roy Klotz, MD,
both are prolific contributors to Wikipedia Commons.
Image courtesy Wikipedia Commons

On February 18, 1965, an avalanche struck a camp at the Granduc Mine, killing 26 miners. Hundreds of rescue workers from both Canada and Alaska converged on the site, eventually managing to rescue nearly 100 other miners from the camp.

By 1964, much of the mining activity in Portland Canal had waned. Hyder and Stewart had been boom towns in the 1920s and 1930s as hundreds of miner flocked to area seeking gold, silver and copper. The Premier Mine on the Canadian side of the border had been one of the world's richest gold mines before it finally played out in the 1950s.

Fish Factor: Sablefish pots lost in Prince William Sound after being run over by tugs By LAINE WELCH - A mile long string of 29 sablefish pots was lost last month in Prince William Sound after being run over by tugs towing barges at Knight Island Passage.

"It appears that some tug boats passed back and forth across where the gear was set, and now we have no idea where it is," said Maria Wessel, a groundfish biologist at the Alaska Dept. of Fish and Game office at Cordova.

The pots are part of an ongoing tagging study started in 2011 to track the movement of the Sound's sablefish stock. It was intended to be the third test run for the project.

"We're trying to see how well our population is mixed with the population in the wider Gulf of Alaska," Wessel explained.

The state research vessel Pandalus has done several swipes of the grounds to no avail.

Both ends of the gear were anchored with 400 fathoms of buoy line with sets of three buoys each. Wessel called it "unusual" to lose a string of pots.

"It's buoyed on both ends and unusual to lose both and not be able to retrieve it. But it does happen as witnessed by this event."

Prince William Sound has an exclusive sablefish fishery that has been limited entry since 1996. Its 59 participants divide the annual 242,000 pound harvest using a shared quota system that is based on the vessel size and catch percentages of permit holders from 1991-1994.

Wessel said the lost string of gear poses no threat to navigation, but sablefish longliners could get snagged.

"There is a potential hazard of longline gear getting hung up on these lost pots and we want guys to be aware that is there."

The missing gear poses no threat to the 53 shrimpers out on the grounds, she added.

"It's highly unlikely. The sablefish pots were set in about 1,200 feet of water so it's far deeper than someone targeting spot shrimp would be fishing," Wessel said. - More...
Friday PM - April 17, 2015

Alaska: Walker - Mallott Admin Streamlines Adoption Process for Alaska Native Children - Governor Bill Walker (I) and Lieutenant Governor Byron Mallott (D) took significant steps Thursday to ease the adoption process of Alaska Native children to allow them to stay with relatives or tribal members.

Gov. Walker and Health and Social Services Commissioner Valerie Davidson look on as Lt. Governor Byron Mallott signs emergency regulations for the petition of adoption of children in state custody on Wednesday, April 15, 2015
Photo courtesy Office of the Gov.

Gov. Walker has filed legislation that will to allow for more flexibility in the adoption petition form. This will ensure that the preference for Native children to be adopted by Native families remains of utmost importance and will make tribal participation in adoption cases easier. The bill will be read across the floor of the House and Senate today.

"This is very important to me," Governor Walker said. "What's good for Alaska Native children is good for all children. What's good for Alaska's children is good for Alaska."

Since the legislation will not be passed this year, Lt. Gov. Mallott on Wednesday signed the Office of Children's Services (OCS) emergency regulations to go into immediate effect. The regulations make it easier for the children's family members, tribal members and the Tribe to intervene in out-of-home foster placements. - More...
Friday PM - April 17, 2015

Alaska: Many Gasline Questions Go Unanswered as Governor Walker Vetoes House Bill 132 - Senate leaders on Thursday "respectfully" asked Governor Bill Walker (I) to address remaining questions about his plans for boosting the "back-up" plan for a large-diameter gasline before he vetoes House Bill 132 (HB132). Today with only two days left in the session, Governor Bill Walker today vetoed HB 132, making good on his March 2 promise when the bill was introduced.

"This veto in no way means the end of discussions with legislative leadership," Governor Walker said. "We continue to have multiple meetings to ensure AKLNG is successful and remains the priority while maintaining access to a backup option."

According to the Governor, HB 132 limits the Alaska Gasline Development Corporation (AGDC) from actively working on any gas line project other than the Alaska Liquefied Natural Gas (AKLNG) line. The State of Alaska is a partner in AKLNG along with TransCanada, ExxonMobil, ConocoPhillips and BP.

"We cannot have legislation that ties Alaska's hands while we are trying to negotiate the best possible gas line deal for Alaskans," Governor Walker said. "This bill prevents the state from having an adequate backup plan should the AKLNG efforts not proceed."

HB132 is designed to strengthen the state's commitment to the Alaska Liquefied Natural Gas project ("AKLNG"), created last year through Senate Bill 138 (SB138). According to Senate Majority Leaders, HB132 was introduced earlier this year after Governor Walker sent confusing signals about "upsizing" the back-up Alaska Stand Alone Gas Pipeline ("ASAP") project.

"Many familiar with both projects are concerned about the appearance of a competing project to AKLNG," said Senate Majority Leader John Coghill (R-North Pole). "The legislature is trying to understand Governor Walker's intentions, but it has been difficult. Meanwhile, we've received credible feedback from various groups. There are serious concerns because of the uncertain signals from the executive branch. Alaskans have limited time, and need to understand the costs, benefits, and value of our resource and his plans." - More...
Friday PM - April 17, 2015

Ketchikan: Results for the 2015 Alaska Hummingbird Festival Juried Art Show - Ten years ago, the Alaska Hummingbird Festival Juried Art Show was created to educate and promote awareness of the spring migratory birds of Southeast Alaska through creative arts.

Adult Category - Best of Show Winner: Courtenay Clifford, "Spring Serenade," Watercolor, Species: Varied Thrush
Photograph courtesy SE Alaska Discovery Center

This year's art show will be on display through May 31st, 2015 at the Southeast Alaska Discovery Center in Ketchikan. The US Forest Service and the Ketchikan Visitors Bureau (KVB) co-hosted the opening reception on April 3, 2015. The KVB provided the refreshments and support throughout the evening.

Forty-two (42) Alaskan artists submitted 51 entries from Homer, Auke Bay, Ward Cove, Port Protection, Skagway and Ketchikan. There were 18 adult and 33 juvenile art submissions for the annual show celebrating the return of the migratory birds to Alaska. - More...
Friday PM - April 17, 2015

Alaska: Initiative Sponsors Call on Alaska Senate to Pass Critical Legislation to Establish Marijuana Regulatory Board - With the 2015 legislative session scheduled to end on Sunday, April 19, the Alaska Senate is considering a bill that would establish both a regulatory board to oversee the implementation of Ballot Measure 2 and provide the funding essential to the success of the voter-approved law. The bill passed the House with a vote of 36-4 in support and was advanced by the Senate Labor and Commerce Committee Thursday, but critical steps remain according to The Campaign to Regulate Marijuana Like Alcohol.

HB 123 would create the Marijuana Control Board, a regulatory body dedicated to overseeing and administering both the regulations and businesses that will emerge under Measure 2. The bill also authorizes the state to fund the board's operation. It still needs to be passed out of the Senate Finance Committee before being considered on the floor by the full Senate.

"Creating a dedicated Marijuana Control Board is essential in order to successfully implement the will of the people," said Dr. Tim Hinterberger, Chairman of the Campaign to Regulate Marijuana Like Alcohol and original sponsor of Ballot Measure 2. "If the Senate fails to provide regulators with the structure and funding needed, legalization will move forward, but without the resources to implement effective controls." - More...
Friday PM - April 17, 2015

Southeast Alaska: United Fishermen of Alaska Announces New Officers and Executive Committee - United Fishermen of Alaska (UFA), the largest statewide commercial fishing industry trade association representing 35 member organizations, announces the re-election of Jerry McCune of Cordova District Fishermen United as President. Joining President McCune is Matt Alward of North Pacific Fisheries Association as Vice President, and Megan O'Neil of Petersburg Vessel Owners Association as a co-PR & Membership Chair.

The two new Executive Committee members join existing members Duncan Fields of Cape Barnabas, Inc. and Bob Kehoe of Purse Seine Vessel Owners Association (co-Administrative Chairs), Gary Fandrei of Cook Inlet Aquaculture Association (Enhancement Chair), Chip Treinen of Southeast Herring Conservation Alliance (Fish Farm & Environmental Chair), Bruce Schactler at-large from Kodiak (Marketing Chair), Stephanie Madsen of At-sea Processors Association (National chair), Mark Gleason of Alaska Bering Sea Crabbers (co-PR & Membership Chair), Chad See of Freezer Longline Coalition as Secretary & Treasurer, Ian Pitzman of United Cook Inlet Drift Association as the At-Large Executive Committee member, and Steve Reifenstuhl of Northern Southeast Regional Aquaculture Association as Subsistence Chair. - More...
Friday PM - April 17, 2015

Alaska: Research identifies factors affecting salmon spawning By SHARICE WALKER - Warmer water and smaller run sizes can increase the rates at which salmon spawn away from their home streams, according to a study led by a University of Alaska Fairbanks researcher.

An adult chinook salmon fights its way home upstream.
Photo by Jonathan Armstrong


Peter Westley, assistant professor of fisheries at UAF's School of Fisheries and Ocean Sciences, and a research team analyzed 17 years worth of migration data for 19 populations of hatchery-produced chinook salmon in the Columbia River. The data showed that climate variables influence straying rates, according to findings published online by the Ecological Society of America.

"Salmon coming back to their home streams after they have spent years at sea feeding is one of those great natural wonders of the world," Westley said. "We know not all salmon come back to their home stream. A small proportion of them stray to other streams to spawn instead of coming home." - More...
Friday PM - April 17, 2015

National: U.S. fisheries continue to rebuild; overfishing and overfished numbers at all-time lows - The number of domestic fish stocks listed as overfished or subject to overfishing has dropped to an all-time low since 1997, when NOAA began tracking stock status, according to the 2014 Status of U.S. Fisheries report to Congress.

The report, produced annually since 1997, highlights the United States' continued progress towards sustainably managing fish stocks. This progress is a result of the combined efforts of NOAA Fisheries, the regional fishery management councils, the fishing industry, and other partners. - More...
Friday PM - April 17, 2015




Political Cartoon: $70,000 Minimum Wage
By Milt Priggee ©2015, www.miltpriggee.com
Distributed to subscribers for publication by Cagle Cartoons, Inc.
Related News: Seattle boss raises entire company's minimum wage to $70,000




Real Time U.S. Debt Clock
http://www.usdebtclock.org/

U.S. Inflation Calculator
Easily calculate the buying power of the US dollar & inflation rate from 1913-2014

U.S. Energy Info. Admin.
Heating Oil & Propane Update

Public Service Announcements
Public Meetings & Info

KGB Animal Protection

Ketchikan Borough Assembly

Live video stream of current meeting
Archived videos
Agenda and Information Packets
Assembly Meeting Minutes
Borough Records
Calendar

Ketchikan Planning Commission

Live video stream of current meeting
Agenda, Information Packets & Minutes

Ketchikan City Council

View a Video of Meeting
Agenda & Information Packets

Ketchikan School Board

Live video stream of current meeting
Agenda & Information Packets


Gravina Access Project SEIS Alternatives Development

Gravina Access Website

Police Blotters

AK Troopers Daily Dispatch
Ketchikan Police Reports
Juneau Police Reports

Ketchikan

Jobs
Today's Forecast
Satellite
Today's Weather Images
Marine Forecasts
AK Weathercams
Ketchikan Weather Data
Current AK Weather Map




CLASSIFIEDS' CATEGORIES

Announcements
Help Wanted
Job Wanted
For Sale / Free Stuff
Garage Sales
Homes / Apts/ Property
Pets
Wanted
Lost & Found
Publish Your Ad

Front Page Archives
Letter Archives
Feb.- April 2015

| | | | | | | |
| --- | --- | --- | --- | --- | --- | --- |
| S | M | T | W | T | F | S |
| 01 | 02 | 03 | 04 | 05 | 06 | 07 |
| 08 | 09 | 10 | 11 | 12 | 13 | 14 |
| 15 | 16 | 17 | 18 | 19 | 20 | 21 |
| 22 | 23 | 24 | 25 | 26 | 27 | 28 |
| 01 | 02 | 03 | 04 | 05 | 06 | 07 |
| 08 | 09 | 10 | 11 | 12 | 13 | 14 |
| 15 | 16 | 17 | 18 | 19 | 20 | 21 |
| 22 | 23 | 24 | 25 | 26 | 27 | 28 |
| 29 | 30 | 31 | 01 | 02 | 03 | 04 |
| 05 | 06 | 07 | 08 | 09 | 10 | 11 |
| 12 | 13 | 14 | 15 | 16 | 17 | |

More Front Page Archives & Letters


Viewpoints
Commentary
Opinions/Letters
Basic Rules &
Freedom of Speech

Questions, please contact the editor at editor@sitnews.us or call 617-9696
Sitnews reserves the right to edit.

Update in progress. Friday, April 17th. Thank you for your patience as I have had to work with fuzzy reading challenges this week.

Open Memo: To City Manager & City Council; Response to Ketchikan Medical Center Addition By Randy Romenesko - This memo was prepared to provide our thoughts about project issues raised in a recent letter to the editor in the Ketchikan Daily News and SitNews. I have spoken with members of the design team (NAC Architecture), construction team (Layton/Dawson Constructors), and the project management team (DOWL) in the development of this response. I can assure you all members of the project team are working diligently to provide the City and PeaceHealth with a quality facility that meets construction specifications, design intent, and industry standards for the construction of the healthcare facility. - More...
Friday PM - April 10, 2015

One Text or Call Could Wreck It All By Ginny Clay - April is Distracted Driving Awareness Month! Did you know that "distracted driving" was the 2009 word of the year according to Webster's Dictionary? But unfortunately, this is no passing fad. Distracted driving has become a trend with deadly, real consequences. - More...
Thursday PM - April 09, 2015

Ketchikan Medical Center Addition By Jon Young - Letter removed from publication on Monday, Apri 13, 2015, as per the request of the writer.
Thursday PM - April 09, 2015

The Failing Stigma and Treatment of Mental Illness By P.D. Alleva - Unless we are all missing something, it seems that the stigma of being declared mentally ill or mentally incompetent is rapidly turning into a nightmare. The most recent evidence, German wings flight 9525's copilot's ravenous and murderous behavior. Reports indicate he had torn up doctor reports that he was unfit to fly based on a psychosomatic illness concerning his eyes. His mental wellness is contingent on taking prescribed medications for depression prescribed by his doctor. - More...
Thursday PM - April 09, 2015

RE: BUY (AND GROW) LOCAL, LET'S CRUNCH THE NUMBERS By Tyler Randall - In response to Mr. Hanger's rather whimsical and petty diatribe on the merits of marijuana, I must say that I overall agree with him on several fronts. Firstly, he is correct that marijuana is indeed legal in Alaska at this time. Secondly, he is also correct in that it is pointless to debate said legality at this time. Unfortunately, that is where I stop agreeing with him. - More...
Thursday PM - April 09, 2015

Re: No "Young Growth Management" on the Tongass By Peter Jacob - I like the analogy between Mr. Pickrell's raspberry patch and the Tongass - it's cute. I do admit that I feel I am doing myself a disservice by even responding to his eloquently composed composite of misinformation, however as Mr. Pickrell stated, the topic is not a laughing matter - therefore it demands a response from somebody. - More...
Thursday PM - April 09, 2015

As If It Weren't Bad Enough By Arthur Bedford - Why does the Obama administration continue to ignore the American public when it comes to illegal immigration policy? Rasmussen released a survey yesterday showing that 83 percent of Americans believe that everyone should be required to prove that they are "legally allowed" to be in the country before receiving local, state or federal government services, and that 62 percent said that the U.S. is "not aggressive enough" in deporting those illegally in the United States. - More...
Thursday PM - April 09, 2015

Tax time! By Joe O'Hara - Many of us have recently played - or are playing - the "You better file your taxes by April 15th, or else!" game. Why does our government subject us to this indignity year after year? Isn't government supposed to better the quality of our lives, not diminish it? - More...
Thursday PM - April 09, 2015

Income Tax or Fair Tax? By Roy T Newsom - In 2009, $800,000,000.00 in tax dollars was spent on stimulus for the economy hoping for recovery from the recession. What if a greater amount of money was available for this stimulus without spending tax dollars? If the IRS and the Income tax system were replaced with the Fair Tax, the 2.5 trillion dollars collected by the IRS during fiscal year 2013 would be left in the hands of the taxpayers of this country to stimulate the economy by spending and investing it. This is true stimulus and would not involve the graft and missmanagement that came with the 2009 waste of taxes. - More...
Thursday PM - April 09, 2015

Webmail your letter or
Email Your Letter To: editor@sitnews.us

---

Articles & photographs that appear in SitNews may be protected by copyright and may not be reprinted or redistributed without written permission from and payment of required fees to the proper sources.

E-mail your news & photos to editor@sitnews.us

Photographers choosing to submit photographs for publication to SitNews are in doing so, granting their permission for publication and for archiving. SitNews does not sell photographs. All requests for purchasing a photograph will be emailed to the photographer.

The Local Paper is now available online.
Click here for this week's printed edition.