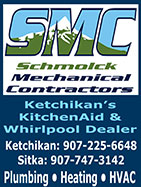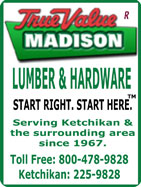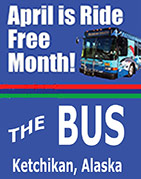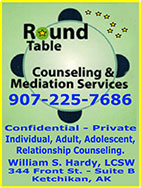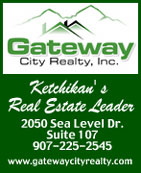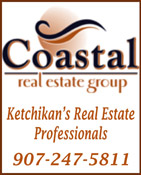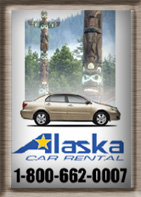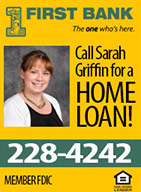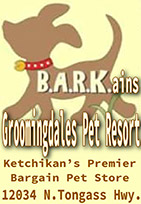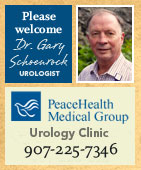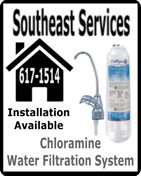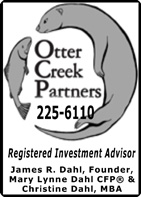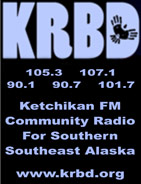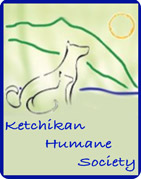 Contact


Call 617-9696


Webmail Letters


News Tips


Copyright Info


Archives
Quick News Search


Alaska


Ketchikan


SE Alaska


Alaska News Links
Columns - Articles


Dave Kiffer


Fish Factor


Money Matters
Historical Ketchikan


June Allen


Dave Kiffer


Louise B. Harrington
Ketchikan Arts & Events


Ketchikan Arts


Ketchikan Museums


KTN Public Library
Sports


Ketchikan Links
Public Records


FAA Accident Reports


NTSB Accident Reports


Court Calendar


Recent Filings & Case Dispositions


Court Records Search


Wanted: Absconders


Sex Offender Reg.


Public Notices
Weather, Webcams


Today's Forecast


KTN Weather Data


AK Weather Map


AK Weathercams


AK Earthquakes

TV Guide


Ketchikan
Ketchikan Phone Book


Yellow Pages


White Pages
Government Links


Local Government


State & National

Sitka Black-Tail Deer
This young deer seemed oblivious to traffic sounds as he ate and wandered around Ketchikan's overpass.
Front Page Photo By CINDY BALZER ©2015
Click Here to show your appreciation to the photographer and select your Favorite Front Page Photo(s) of the Month
(Submit your photograph to be featured on the SitNews' front page. Email photo to editor@sitnews.us include your name and a brief photo description.)


Southeast Alaska: Skagway, Angoon and Hoonah have the best health outcomes in Alaska - Skagway, Angoon and Hoonah are ranked as having the most favorable health outcomes for length and quality of life across Alaska, according to the sixth annual County Health Rankings. The rankings, released recently by the Robert Wood Johnson Foundation and the University of Wisconsin Population Health Institute provide county-to-county comparisons within a state.

"The rankings provide an opportunity for community leaders to assess how their areas compare to other parts of Alaska and to all of the U.S. on various measures of health," said Dr. Jay Butler, Alaska's Chief Medical Officer and director of the Alaska Division of Public Health. "In these times of scarce resources, this information can help guide determining where investments are needed to make our communities healthier and more attractive as places to live, work and play."

The rankings are an easy-to-use snapshot comparing the health of nearly every county in the nation. The local-level data allow each state to see how its counties compare on 30 factors that influence health, including education, housing, violent crime, jobs, diet and exercise. Alaska's data are broken out by 15 boroughs and 12 census areas, although four of these — Aleutians East, Bristol Bay, Denali and Yakutat — are not included in the survey due to their low population counts.

According to the 2015 rankings, the healthiest area in Alaska is Skagway-Hoonah-Angoon, followed by Aleutians West, Juneau, Kodiak Island Borough, Fairbanks North Star Borough and Haines Borough. The areas with the poorest health outcomes are the Wade Hampton, Nome, Yukon-Koyukuk and Bethel census areas, and the Northwest Arctic Borough. Out of the combined 27 boroughs and census areas in the state, Wrangell -Petersburg ranks 8th in Overall Health Outcomes, Ketchikan ranks 9th, the Municipality of Anchorage ranks 12th, Sitka ranks 14th and Prince of Wales ranks 17th.

You can find out how healthy each county/borough is and explore factors that drive the health of each. In the Ketchikan Borough for example, the report notes adult smoking at 23% in Ketchikan compared to 21% statewide. Excessive drinking in the Ketchikan Borough is reported at 21%, statewide is 19%. 28% of children in Ketchikan live in single parent house-holds, and 14% of Ketchikan's children live in poverty. Drinking water violations in the borough are 93% according to the report. - More...
Tuesday PM - April 14, 2015

Fish Factor: Donations of Fish & Game to More Food Programs a Possibility By LAINE WELCH - Caribou instead of corn dogs… salmon instead of Trout Treasures… seal meat in place of spaghetti – all could soon be available to more Alaskans if traction continues on a new bipartisan bill before the Alaska legislature.

The bill - HB 179 - allows schools, senior centers, hospitals, child care centers and other facilities to accept and serve fish, game, plants and eggs that are donated by subsistence and sport users.

Currently, well-meaning state laws intended to prevent the commercial sale of wild game make the practice illegal if a program accepting food donations charges for the meal at any point before it is consumed. This means schools and senior centers, for example, are unable to provide meals containing subsistence- or sport-caught wild food if they accept any payment, including from federal or state meal programs.

Representative Jonathan Kreiss-Tomkins of Sitka introduced the measure, saying: "It will nourish Alaska's children and elders, both physically and spiritually. It will limit the amount of expensive and unhealthy processed food shipped to communities that have incredible food available just a short boat or snow machine ride away. Children will develop an appreciation where their food comes from and elders will be able to keep eating the foods they love." - More...
Tuesday PM - April 14, 2015

Southeast Alaska: Resolution Urges 24 Hour a Day Access to the Border Between Hyder & British Columbia - Monday, the Alaska House of Representatives voted unanimously for a resolution urging the Canadian government to keep the border open 24 hours a day between Hyder, Alaska and Stewart, British Columbia. House Joint Resolution 22 is sponsored by Representative Dan Ortiz (I-Ketchikan). Earlier this month the Canadian Border Services Agency implemented a closure of the border crossing from midnight to 8 am.

"The Canadian government made the decision to close the only border crossing between Hyder and Stewart in an effort to save money," said Rep. Ortiz. "That may be a worthy goal but what they have done in reality is negatively impact commerce, tourism and emergency services." - More...
Tuesday PM - April 14, 2015

Alaska: Legislation Aims to Create Living Wage Standards and Calls for Increase to the Minimum Wage - Today, Representative Geran Tarr (D-Anchorage) and Representative Harriet Drummond (D-Anchorage) joined thousands of Americans taking action on unfair pay practices by introducing the Equal Pay and Living Wage Act. The bill, which is introduced on Equal Pay Day, increases the minimum wage to a $15 living wage starting January 1, 2017.

"Alaskan woman make 67 cents to every Alaskan man's dollar. This means women are working harder than ever to make ends meet," said Rep. Tarr. "Across the country cities and states are recognizing that a strong middle class leads to a strong economy and fair wages help accomplish that."

Nationally, Equal Pay Day symbolizes the gender wage gap where women had to work from January 1, 2014 to April 14, 2015 for a salary their male counterparts earned within the January 1, 2014 to December 31, 2014 calendar year. Because of the bigger wage gap in Alaska, May 1 is Alaska's pay equity day. That's nearly one month after the national pay equity day.

"The fact of the matter is that we have not made enough progress in making sure women are paid fairly," said Rep. Drummond. "This bill is a step forward in making Alaska a place where a woman's hard work is valued and rewarded just as much as any man's." - More...
Tuesday PM - April 14, 2015

Alaska: F-16s to Stay Put in Alaska - Alaska's Congressional Delegation received good news today, as U.S. Air Force Secretary Deborah James called each of them to announce that the F-16 Aggressor Squadron will remain at Eielson Air Force Base located 23 miles south of Fairbanks for the long-term future. When the U.S. Air Force announced that Eielson was the preferred location for two squadrons of F-35s, it began a nationwide review of whether the F-16s should stay there after the arrival of the F-35s or be considered for moves to either Joint Base Elmendorf-Richardson in Anchorage or Nellis Air Force Base in Nevada.

Alaska Governor Bill Walker (I) praised the United States Air Force for two announcements: its decision to keep the 18th Aggressor Squadron F-16s at Eielson Air Force Base (AFB) and the commencement of an environmental review process to station two F-35A Lightning squadrons at Eielson.

"This is great news for Alaska, given our strategic location in the world," Governor Walker said. "Having these F-16 fighter aircraft, at the ready, here in the Interior of Alaska, enhances our nation's overall readiness."

"Flying out of Eielson, planes can respond more quickly to hot spots in Asia, the Middle East or Europe," Governor Walker said. "Alaskans are ready, and excited, to accept the F-35 mission. Both of these announcements are good news for the Interior, where many Air Force families are a vital part of the community."

"America needs Eielson, and America needs Alaska now more than ever with our westward focus and increased aggression by rogue nations like North Korea, Russia and Iran," said Senator Murkowski. "Though the two squadrons of F-35s headed to Eielson gave the Pentagon a reason to re-evaluate the distribution of their assets, we once again feel vindicated that our state, our welcoming military community, our location, and our natural environmental assets make Alaska second to none." - More...
Tuesday PM - April 14, 2015

Alaska: State to Open Round Island with Help from Donors, Federal Grant - Round Island, the widely photographed centerpiece of Alaska's Walrus Islands State Game Sanctuary, will be in full operation this summer and open to visitors thanks to donations from a group of private partners dedicated to the study and conservation of walrus, and a federal grant.

Funding for the Round Island program was eliminated last year after declining oil revenue resulted in state budget cuts. In the wake of public concern that the Round Island program continue, donations were received from the Annenberg Foundation, Alaska SeaLife Center, Point Defiance Zoo & Aquarium of Tacoma, Georgia Aquarium in Atlanta, Milwaukee-based Oceans of Fun, Pittsburgh Zoo & PPG Aquarium, and the Pacific Walrus Conservation Fund, along with an existing federal grant from the Coastal Impact Assistance Program to study Steller sea lions.

"We're honored to help the selfless works of the people at the Alaska Department of Fish and Game that are dedicating their lives to benefit us all," said Charles Annenberg Weingarten, vice president of the Annenberg Foundation and founder of explore.org, a philanthropic media division created to champion the selfless and inspire lifelong learning. "Our missions have always been aligned in that we seek to educate and inspire the world while safeguarding the true pearls of the planet." - More...
Tuesday PM - April 14, 2015

Alaska Science: Earthworms live in Alaska too By NED ROZELL - Under its own power, an earthworm gains about 30 feet of new territory each year. But that does not help explain how worms got to Alaska.

Earthworms found in the Kenai National Wildlife Refuge
during a study by Deanna Saltmarsh.
Photograph by DEANNA SALTMARSH

"It's almost geologically slow," Matt Bowser, said of the earthworm's locomotion. Bowser, Alaska's closest thing to an expert on earthworms, is an entomologist with the Kenai National Wildlife Refuge. He has taken an interest in worms that exist in surprising numbers in southern parts of the state, probably carried here by people.

The earthworm is an overlooked creature here. It is the subject of just two studies, one on the Kenai Peninsula refuge at which Bowser works. He and others have found that worms tunnel through Alaska's soils at least as far north as Trapper Creek and also exist in the Pribilof and Shumagin islands. As far as he knows, most of the 17 species of worms in Alaska seem to be exotic types that have recently settled the last frontier with the help of humans.

"They are continually being bought in bait shops, in potted plants and in transplants of soil," Bowser said. "A lot can be transported by vehicles — four wheelers and cars can pick up cocoons in the mud of their tire treads."

Some worms like the red wigglers used to compost can't survive outside the bin in Alaska. Others can. On the Kenai refuge, researchers have found large worms known as nightcrawlers making a go of it.

"The only place we find them are at boat launches," Bowser said. "After fishing, people toss them over their shoulder and the worms do quite well."

Worms were probably eliminated from most of Alaska during the last glacial maximum 20,000 years ago when most of the state was under glacial ice. But some worms might have survived in Interior Alaska, which was not glaciated. Local farmers and gardeners have reported earthworms to University of Alaska Museum Curator of Insects Derek Sikes, but he said the museum has no specimens from central Alaska. - More..
Tuesday PM - April 14, 2015




Political Cartoon: Tax Day
By Nate Beeler ©2015, The Columbus Dispatch
Distributed to subscribers for publication by Cagle Cartoons, Inc.

Editor's Note: The gods had condemned Sisyphus to ceaselessly rolling a rock to the top of a mountain, whence the stone would fall back of its own weight. They had thought with some reason that there is no more dreadful punishment than futile and hopeless labor.




Real Time U.S. Debt Clock
http://www.usdebtclock.org/

U.S. Inflation Calculator
Easily calculate the buying power of the US dollar & inflation rate from 1913-2014

U.S. Energy Info. Admin.
Heating Oil & Propane Update

Public Service Announcements
Public Meetings & Info

KGB Animal Protection

Ketchikan Borough Assembly

Live video stream of current meeting
Archived videos
Agenda and Information Packets
Assembly Meeting Minutes
Borough Records
Calendar

Ketchikan Planning Commission

Live video stream of current meeting
Agenda, Information Packets & Minutes

Ketchikan City Council

View a Video of Meeting
Agenda & Information Packets

Ketchikan School Board

Live video stream of current meeting
Agenda & Information Packets


Gravina Access Project SEIS Alternatives Development

Gravina Access Website

Police Blotters

AK Troopers Daily Dispatch
Ketchikan Police Reports
Juneau Police Reports

Ketchikan

Jobs
Today's Forecast
Satellite
Today's Weather Images
Marine Forecasts
AK Weathercams
Ketchikan Weather Data
Current AK Weather Map




CLASSIFIEDS' CATEGORIES

Announcements
Help Wanted
Job Wanted
For Sale / Free Stuff
Garage Sales
Homes / Apts/ Property
Pets
Wanted
Lost & Found
Publish Your Ad

Front Page Archives
Letter Archives
Feb.- April 2015

| | | | | | | |
| --- | --- | --- | --- | --- | --- | --- |
| S | M | T | W | T | F | S |
| 01 | 02 | 03 | 04 | 05 | 06 | 07 |
| 08 | 09 | 10 | 11 | 12 | 13 | 14 |
| 15 | 16 | 17 | 18 | 19 | 20 | 21 |
| 22 | 23 | 24 | 25 | 26 | 27 | 28 |
| 01 | 02 | 03 | 04 | 05 | 06 | 07 |
| 08 | 09 | 10 | 11 | 12 | 13 | 14 |
| 15 | 16 | 17 | 18 | 19 | 20 | 21 |
| 22 | 23 | 24 | 25 | 26 | 27 | 28 |
| 29 | 30 | 31 | 01 | 02 | 03 | 04 |
| 05 | 06 | 07 | 08 | 09 | 10 | 11 |

More Front Page Archives & Letters


Viewpoints
Commentary
Opinions/Letters
Basic Rules &
Freedom of Speech

Questions, please contact the editor at editor@sitnews.us or call 617-9696
Sitnews reserves the right to edit.

Open Memo: To City Manager & City Council; Response to Ketchikan Medical Center Addition By Randy Romenesko - This memo was prepared to provide our thoughts about project issues raised in a recent letter to the editor in the Ketchikan Daily News and SitNews. I have spoken with members of the design team (NAC Architecture), construction team (Layton/Dawson Constructors), and the project management team (DOWL) in the development of this response. I can assure you all members of the project team are working diligently to provide the City and PeaceHealth with a quality facility that meets construction specifications, design intent, and industry standards for the construction of the healthcare facility. - More...
Friday PM - April 10, 2015

One Text or Call Could Wreck It All By Ginny Clay - April is Distracted Driving Awareness Month! Did you know that "distracted driving" was the 2009 word of the year according to Webster's Dictionary? But unfortunately, this is no passing fad. Distracted driving has become a trend with deadly, real consequences. - More...
Thursday PM - April 09, 2015

Ketchikan Medical Center Addition By Jon Young - Letter removed from publication on Monday, Apri 13, 2015, as per the request of the writer.
Thursday PM - April 09, 2015

The Failing Stigma and Treatment of Mental Illness By P.D. Alleva - Unless we are all missing something, it seems that the stigma of being declared mentally ill or mentally incompetent is rapidly turning into a nightmare. The most recent evidence, German wings flight 9525's copilot's ravenous and murderous behavior. Reports indicate he had torn up doctor reports that he was unfit to fly based on a psychosomatic illness concerning his eyes. His mental wellness is contingent on taking prescribed medications for depression prescribed by his doctor. - More...
Thursday PM - April 09, 2015

RE: BUY (AND GROW) LOCAL, LET'S CRUNCH THE NUMBERS By Tyler Randall - In response to Mr. Hanger's rather whimsical and petty diatribe on the merits of marijuana, I must say that I overall agree with him on several fronts. Firstly, he is correct that marijuana is indeed legal in Alaska at this time. Secondly, he is also correct in that it is pointless to debate said legality at this time. Unfortunately, that is where I stop agreeing with him. - More...
Thursday PM - April 09, 2015

Re: No "Young Growth Management" on the Tongass By Peter Jacob - I like the analogy between Mr. Pickrell's raspberry patch and the Tongass - it's cute. I do admit that I feel I am doing myself a disservice by even responding to his eloquently composed composite of misinformation, however as Mr. Pickrell stated, the topic is not a laughing matter - therefore it demands a response from somebody. - More...
Thursday PM - April 09, 2015

As If It Weren't Bad Enough By Arthur Bedford - Why does the Obama administration continue to ignore the American public when it comes to illegal immigration policy? Rasmussen released a survey yesterday showing that 83 percent of Americans believe that everyone should be required to prove that they are "legally allowed" to be in the country before receiving local, state or federal government services, and that 62 percent said that the U.S. is "not aggressive enough" in deporting those illegally in the United States. - More...
Thursday PM - April 09, 2015

Tax time! By Joe O'Hara - Many of us have recently played - or are playing - the "You better file your taxes by April 15th, or else!" game. Why does our government subject us to this indignity year after year? Isn't government supposed to better the quality of our lives, not diminish it? - More...
Thursday PM - April 09, 2015

Income Tax or Fair Tax? By Roy T Newsom - In 2009, $800,000,000.00 in tax dollars was spent on stimulus for the economy hoping for recovery from the recession. What if a greater amount of money was available for this stimulus without spending tax dollars? If the IRS and the Income tax system were replaced with the Fair Tax, the 2.5 trillion dollars collected by the IRS during fiscal year 2013 would be left in the hands of the taxpayers of this country to stimulate the economy by spending and investing it. This is true stimulus and would not involve the graft and missmanagement that came with the 2009 waste of taxes. - More...
Thursday PM - April 09, 2015

Webmail your letter or
Email Your Letter To: editor@sitnews.us

---

Articles & photographs that appear in SitNews may be protected by copyright and may not be reprinted or redistributed without written permission from and payment of required fees to the proper sources.

E-mail your news & photos to editor@sitnews.us

Photographers choosing to submit photographs for publication to SitNews are in doing so, granting their permission for publication and for archiving. SitNews does not sell photographs. All requests for purchasing a photograph will be emailed to the photographer.

The Local Paper is now available online.
Click here for this week's printed edition.