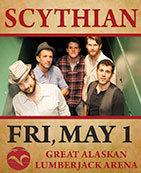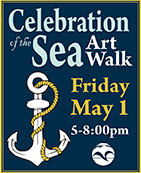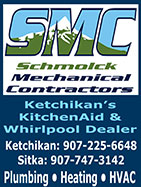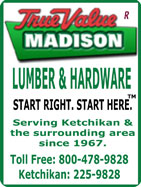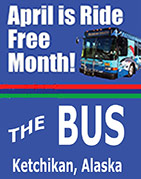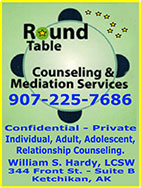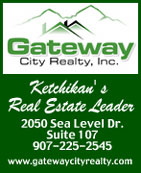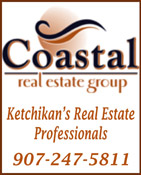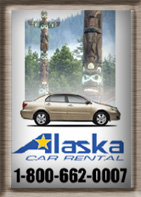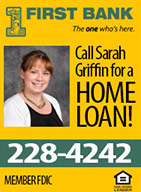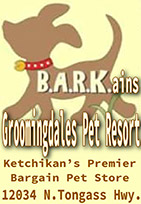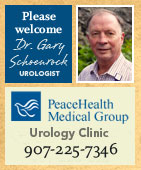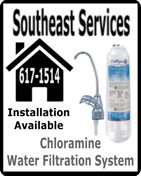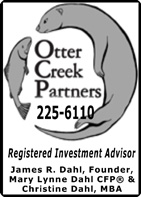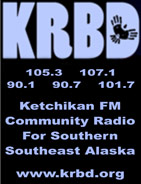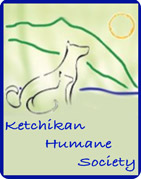 Contact


Call 617-9696


Webmail Letters


News Tips


Copyright Info


Archives
Quick News Search


Alaska


Ketchikan


SE Alaska


Alaska News Links
Columns - Articles


Dave Kiffer


Fish Factor


Money Matters
Historical Ketchikan


June Allen


Dave Kiffer


Louise B. Harrington
Ketchikan Arts & Events


Ketchikan Arts


Ketchikan Museums


KTN Public Library
Sports


Ketchikan Links
Public Records


FAA Accident Reports


NTSB Accident Reports


Court Calendar


Recent Filings & Case Dispositions


Court Records Search


Wanted: Absconders


Sex Offender Reg.


Public Notices
Weather, Webcams


Today's Forecast


KTN Weather Data


AK Weather Map


AK Weathercams


AK Earthquakes

TV Guide


Ketchikan
Ketchikan Phone Book


Yellow Pages


White Pages
Government Links


Local Government


State & National

Springtime Hummingbird
Front Page Photo By CINDY BALZER ©2015
Click Here to show your appreciation to the photographer and select your Favorite Front Page Photo(s) of the Month
(Submit your photograph to be featured on the SitNews' front page. Email photo to editor@sitnews.us include your name and a brief photo description.)



Southeast Alaska: Craig Public Library Among Recipients of Nation's Highest Museum and Library Honor - The Craig Public Library located on the western edge of Prince of Wales Island in Southeast Alaska is among the nation's ten great libraries and museums and is a recipient of the 2015 National Medal for Museum and Library Service. The Institute of Museum and Library Services announced the ten recipients of the 2015 National Medal for Museum and Library Service yesterday.

The National Medal is the nation's highest honor given to museums and libraries for service to the community. For 21 years, the award has celebrated institutions that present extraordinary and innovative approaches to public service to make a difference for individuals, families, and communities. The award will be presented at an event in Washington, D.C., on May 18.

These ten honorees exemplify the nation's great libraries and museums and demonstrate outstanding impact and quality of programs, services, and partnerships, exceeding the expected levels of community outreach. They were selected from thirty finalists that were among institutions from across the country that were nominated for the honor.

"We are truly stunned and staggered by this honor," said Craig Library Director Amy K. Marshall. "It is a testament to the community's enthusiastic engagement with the library and the opportunities it provides."

U.S. Senator Lisa Murkowski (R-AK) said, "I join everyone on Prince of Wales Island in congratulating the Craig Public Library for earning the prestigious National Medal for Museum and Library Service. The work that the Library staff has done to empower Alaskan minds with resources for education, entertainment, inspiration, and employment has benefitted youth and adults alike for many years!"

The Craig Public Library prides itself in demonstrating how "remote" doesn't mean "isolated." Around 1934, the Vermont Marble Company closed its Tokeen Marble Quarry and removed their last watchman. They then donated 300 books to the town of Craig with the intention of providing the seeds of a library. The library will celebrate 80 years of service in 2015. The City of Craig dedicated the present Craig Public Library building in February 1978.

At that time, the city council turned the project over to a women's sewing club. Organized as "The Craig Women's Club," this group of volunteers established a library in a small storeroom in the school building. In the beginning, the library opened for two hours in the afternoon, two days a week. - More...
Wednesday PM - April 22, 2015

Southeast Alaska: Crowley Crews Commended by Coast Guard for Assistance during Kulluk Emergency Rescue Tow - Captain Rodney Layton and his crew aboard Crowley's Prevention and Response tugboat (PRT) Alert were recently recognized by U.S. Coast Guard (USCG) Capt. Paul Mehler III, sector commander captain of the port, for their "Professionalism, courage, and flawless performance in extreme conditions" during the emergency rescue tow of the drill barge Kulluk off the southern point of Kodiak Island.

Crew members of Crowley's tugboat Alert receiving USCG commendation
Photo courtesy Crowley

Capt. Mehler was joined by other USCG members including Sector Chief Gustin, CDR Lally, LCDR Reinhart and LCDR Franklin during a public commendation ceremony attended by five of Alert's crewmembers, including Second Mate Brad Burger, AB Mike Mueller, OS Leroy Edenshaw, CE Craig Mathews and AB/Cook Walt Nickerson. Although Capt. Layton was unable to attend, USCG Capt. Mehler personally called to congratulate him on his leadership.

Thomas Hancock, Crowley's assistant port captain in Valdez, also attended, commenting, "It was an honor to attend this event and to see the pride and dedication that our mariners have achieved. Alert is a world-class vessel that can only operate to the ability of its crew. The crew is the key ingredient for a successful outcome and the crew is only as good as their leader. Capt. Layton is a true leader."

In addition to the Alert commendation, USCG also recognized the crew of Crowley's Invader class tugboat, Guardsman, for its assistance in providing logistical support during the incident.

Typically used for tanker escorts to and from the Alyeska Valdez Marine Terminal, the 10,192- horsepower Alert departed Valdez in response to the Unified Command's request for assistance and arrived on scene to find Kulluk adrift at 4.5 knots in rough weather and sea conditions. The crew of Alert was able to catch a trailing line from Kulluk, despite having their deck awash by 30-foot seas, and proceeded to tie off and commence tow. The crew slowed and re-oriented the Kulluk's drift so that the original towing tugboat could secure a connection to the drilling rig. However, with increasing heavy weather the original towing tug connection parted after approximately 10 hours. - More...
Wednesday PM - April 22, 2015

Alaska: Alaska Senate Majority Addresses State's Fiscal Crisis - Members of the Senate Finance Committee explained during a press availability Tuesday the catastrophic budget deficit Alaska is facing and why it is crucial to make targeted reductions this year to cushion the crash expected over the next three years.

The state's fiscal crisis was exacerbated when oil prices plummeted from more than $100-per-barrel to $50-per-barrel over the past six months. As most Alaskans know, 90-percent of the state's government, including critical services such as education and public safety, are funded by revenues from oil and gas.

Members distributed charts created by the non-partisan Legislative Finance division showing the state's savings account will be dried up within 36 months. So far this year, the Senate has been able to reduce around $850 million from the Operating and Capital budgets. However, even with those reductions, the state will face a $4 billion deficit and will be forced to draw an unprecedented $4 billion from savings.

In order to reach the $850 million in reductions, the Senate looked at every government agency and made cuts in every area, with some departments taking up to a 33-percent cut. Members remained committed to their priorities, and ensured that while education is one of the state's largest cost drivers, it took the least amount of cuts at only four-percent. In fact, the reductions bring the level of education funding back to levels seen in FY2014.

During the press availability, Senator Pete Kelly, Co-Chair of Senate Finance (R-Fairbanks) said, "We have reached the fiscal cliff. In fact, we've gone over the fiscal cliff. That day we never wanted to see is finally here. The financial tsunami is getting ready to hit us. The cavalry of funding is not coming over the hill to rescue us. We simply don't have the money and we are doing the best we can so that our kids will have schools in the future and so that we will have public safety in the future. My analogy is that of a flat-rate mechanic. He doesn't have a retirement fund. He doesn't get automatic pay increases. We have to make sure that before we ask that person to pay his or her own money, we have trimmed back government. He shouldn't have to shoulder the expansion lifestyle of government. We have to prove to the majority of Alaskans, who do not get their paychecks from the government, that we will cut government in a significant way before we ask them to give up their PFDs or any portions of their paychecks." - More...
Wednesday PM - April 22, 2015

Alaska: Democrats Urge Cuts to Outside Corporate Subsidies and Tax Credits Instead of Education, Negotiated Contracts - Three days past the voter mandated 90 day session limit, Senate Democrats have called on the Republican-led House and Senate majorities to cut an additional $750 million in unneeded corporate tax credits for the oil and refining industries and use a small portion of those savings to fund education and negotiated employee contracts.

"We believe education is a constitutional obligation, not a hostage in a negotiation. Cut the credits, not the kids," said Senator Berta Gardner (D-Anchorage).

With Alaska paying out $400 million more in oil tax credits than we receive in oil production taxes, the Senate Democrats attempted to amend the budget several weeks ago to reprioritize education and Alaskan workers over hundreds of millions of dollars in oil tax credits and refinery tax credits.

"We can save the state hundreds of millions more by cutting unnecessary corporate welfare, and at the same time fund education and honor our promises to our Troopers, Correction Officers and other working Alaskans," stated Senator Bill Wielechowski (D-Anchorage).

Last fall the Department of Revenue estimated the state would give oil companies $500 million more in tax credits than the state gets back in production tax revenue in this fiscal year and next year. Things have now gotten worse. The Department's latest spring report shows the state's 2013 Oil Production Tax gives oil companies $640 million more in tax credits than we get back on Production Taxes. - More...
Wednesday PM - - April 22, 2015

Alaska: Report urges U.S. leadership in Arctic cooperation By MARMIAN GRIMES - As the United States prepares to assume the chairmanship of the Arctic Council this week, a new report from a group of international experts recommends cooperation, not conflict, in the Arctic.

The report, "Arctic Council Initiatives to Sustain Arctic Cooperation," aims to address priorities for the Arctic Council. It was the result of meetings in 2014 and 2015 at the Carnegie Endowment for International Peace. The meetings were held under the auspices of the University of the Arctic's Institute of Arctic Policy, which is co-chaired by the University of Alaska Fairbanks and Dartmouth College.

The Arctic should be an area of political and military cooperation, sustainable development and scientific research, the report notes. It encourages United States leadership to address issues related to climate change, environmental dangers, shipping, commercial fishing, energy development, maritime infrastructure and indigenous rights, all of which are dependent on continued political cooperation in the Arctic. The report stresses that improving current geopolitical conditions, including tense relations between Russia and the West within and outside of the Arctic, is essential. - More...
Wednesday PM - April 22, 2015




Political Cartoon: Flag Stomped On
By Rick McKee ©2015, The Augusta Chronicle
Distributed to subscribers for publication by Cagle Cartoons, Inc.

Related News: Protestors Stomp on American Flag - Valdosta State University police detained a woman on campus after she took an American flag from a group of protestors. Air Force veteran, Michelle Manhart took the flag from the protestors on campus after she watched them walk on it. - Read this...
www.valdostatoday.com




Real Time U.S. Debt Clock
http://www.usdebtclock.org/

U.S. Inflation Calculator
Easily calculate the buying power of the US dollar & inflation rate from 1913-2014

U.S. Energy Info. Admin.
Heating Oil & Propane Update

Public Service Announcements
Public Meetings & Info

KGB Animal Protection

Ketchikan Borough Assembly

Live video stream of current meeting
Archived videos
Agenda and Information Packets
Assembly Meeting Minutes
Borough Records
Calendar

Ketchikan Planning Commission

Live video stream of current meeting
Agenda, Information Packets & Minutes

Ketchikan City Council

View a Video of Meeting
Agenda & Information Packets

Ketchikan School Board

Live video stream of current meeting
Agenda & Information Packets


Gravina Access Project SEIS Alternatives Development

Gravina Access Website

Police Blotters

AK Troopers Daily Dispatch
Ketchikan Police Reports
Juneau Police Reports

Ketchikan

Jobs
Today's Forecast
Satellite
Today's Weather Images
Marine Forecasts
AK Weathercams
Ketchikan Weather Data
Current AK Weather Map




CLASSIFIEDS' CATEGORIES

Announcements
Help Wanted
Job Wanted
For Sale / Free Stuff
Garage Sales
Homes / Apts/ Property
Pets
Wanted
Lost & Found
Publish Your Ad

Front Page Archives
Letter Archives
Feb.- April 2015

| | | | | | | |
| --- | --- | --- | --- | --- | --- | --- |
| S | M | T | W | T | F | S |
| 01 | 02 | 03 | 04 | 05 | 06 | 07 |
| 08 | 09 | 10 | 11 | 12 | 13 | 14 |
| 15 | 16 | 17 | 18 | 19 | 20 | 21 |
| 22 | 23 | 24 | 25 | 26 | 27 | 28 |
| 01 | 02 | 03 | 04 | 05 | 06 | 07 |
| 08 | 09 | 10 | 11 | 12 | 13 | 14 |
| 15 | 16 | 17 | 18 | 19 | 20 | 21 |
| 22 | 23 | 24 | 25 | 26 | 27 | 28 |
| 29 | 30 | 31 | 01 | 02 | 03 | 04 |
| 05 | 06 | 07 | 08 | 09 | 10 | 11 |
| 12 | 13 | 14 | 15 | 16 | 17 | 18 |
| 19 | 20 | 21 | 22 | | | |

More Front Page Archives & Letters


Viewpoints
Commentary
Opinions/Letters
Basic Rules &
Freedom of Speech

Questions, please contact the editor at editor@sitnews.us or call 617-9696
Sitnews reserves the right to edit.

Cleaning up Ketchikan By Jerry Cegelske - Several groups have already started working on cleaning Ketchikan as weather permits! - More...
Monday PM - April 20, 2015

RE: No "Young Growth Management" on the Tongass By Mike Sallee - Kudos to Mr. Pickrell for his garden. He and I apparently have in common a liking for raspberries. And it does seem like Alaska is treated as little more than a colony when the US Dept. Of Agriculture sends an endless roster of Regional Foresters, Supervisors and District Rangers selected from a bureaucratic hierarchy of non-Alaskans to oversee Tongass management that increasingly relies on round log export. Furthermore, as a sawmill owner who mills predominately old growth logs from dead and down trees I would not be in favor eliminating logging of all old growth if that elimination included the dead and down. - More..
Monday PM - April 20, 2015

Open Letter to City & Borough of Sitka By Michael Baines - Sitka Tribe of Alaska is opposed to the utility rate increases being proposed by the City & Borough of Sitka. The trend of rates and fees increases imposed this past year is just too much to bear for the citizens of this community who either live on medium or low incomes or are senior citizens who live on fixed incomes. To burden the citizens with another rate increase on top of last year's increases in the utility rates and the increase in moorage rates - for the third year in a row - and other proposed rate increases, is unreasonable. - More...
Monday PM - April 20, 2015

Patriotic Pride performance By Judith Green - April 11th was the performance by our Ketchikan Community Chorus with Orchestral Ensemble - "Patriotic Pride". Wonderful performance!! by our neighbors who enjoy singing and sharing their talent and 'hard work' under the direction of Stephen Kinney. Mr Kinney along with the Board of Directors strives to give not only our community his enjoyment of vocal music, but he also invites other SE community musicians to participate. Often, as this past weekend, musicians from the Seattle area accept the invitation to join the KCC in performances. - More...
Monday PM - April 20, 2015

ERRATA & CORRECTIVE By David G Hanger - Grow up, child. This is Alaska where the politics are a bit on the rough and tumble side, and should be. More to the point, your lacking the subtlety to comprehend simple satire is not my problem. - More...
Monday PM - April 20, 2015

RE: Tax Time By Stephen C. Eldridge - The Fair Tax ( FT ) is a Fraud we need a 10% Tithe! FT is MORE WEALTH REDISTRBUTION, AND a deceptive financial house-of cards. The FT advertises that it s MORE Progressive. The Prebate is advertised as merely repaying the poor for FT they pay, but would actually pay them far more than any FT they might pay (i.e., they pay ZERO tax and RECEIVE a large tax welfare check) and also gives the working poor free SS/Medicare. - More...
Monday PM - April 20, 2015

A Republic, If You Can Keep It By Christian Peters - We hear it all the time, "We live in a republic, not a democracy." And like many sayings, they have a deeper meaning that is usually unknown. So what is the difference? According to the Black's Law dictionary, a democracy is where the sovereignty is in the hands of the people, for the people, and by the people as a whole. But like Thomas Carlyle, the Founding Fathers didn't believe in the collective wisdom of individual ignorance, so they established a Republic. - More...
Monday PM - April 20, 2015

Webmail your letter or
Email Your Letter To: editor@sitnews.us

---

Articles & photographs that appear in SitNews may be protected by copyright and may not be reprinted or redistributed without written permission from and payment of required fees to the proper sources.

E-mail your news & photos to editor@sitnews.us

Photographers choosing to submit photographs for publication to SitNews are in doing so, granting their permission for publication and for archiving. SitNews does not sell photographs. All requests for purchasing a photograph will be emailed to the photographer.

The Local Paper is now available online.
Click here for this week's printed edition.