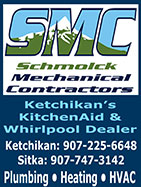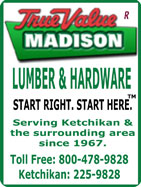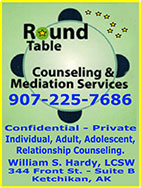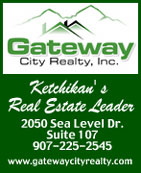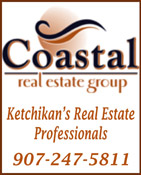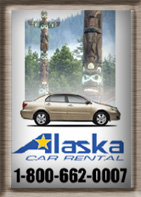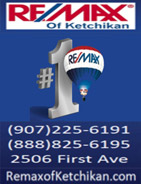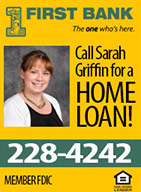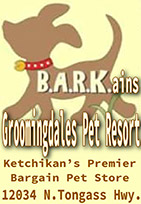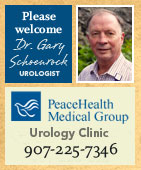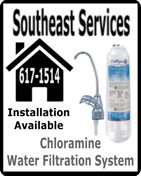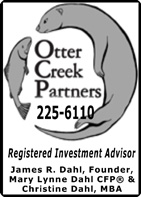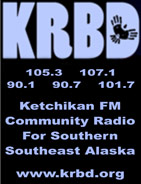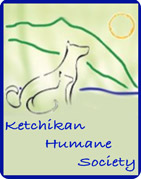 Contact


Call 617-9696


Webmail Letters


News Tips


Copyright Info


Archives
Quick News Search


Alaska


Ketchikan


SE Alaska


Alaska News Links
Columns - Articles


Dave Kiffer


Fish Factor


Money Matters
Historical Ketchikan


June Allen


Dave Kiffer


Louise B. Harrington
Ketchikan Arts & Events


Ketchikan Arts


Ketchikan Museums


KTN Public Library
Sports


Ketchikan Links
Public Records


FAA Accident Reports


NTSB Accident Reports


Court Calendar


Recent Filings & Case Dispositions


Court Records Search


Wanted: Absconders


Sex Offender Reg.


Public Notices
Weather, Webcams


Today's Forecast


KTN Weather Data


AK Weather Map


AK Weathercams


AK Earthquakes

TV Guide


Ketchikan
Ketchikan Phone Book


Yellow Pages


White Pages
Government Links


Local Government


State & National

Saturday
May 02, 2015

2015 Cruise Season Begins
Front Page Photo By Steve Speights ©2015
The inaugural visit of Ruby Princess was the first to make port of call this season to Ketchikan arriving Friday, May 1st.
Click Here to show your appreciation to the photographer and select your Favorite Front Page Photo(s) of the Month
(Submit your photograph to be featured on the SitNews' front page. Email photo to editor@sitnews.us include your name and a brief photo description.)



Southeast Alaska: Walker Administration Focusing on Transboundary Water Issues - In an effort to build on a positive working relationship that will expand a meaningful, responsible collaboration on transboundary resource issues, Lieutenant Governor Byron Mallott announced Friday that the Walker Administration will reach out to the provincial government of British Columbia, the Canadian mining industry and First Nation leaders during a visit to the region May 4–6, 2015.

"As neighbors, we have many things in common and I want to strengthen the relationships we Alaskans have with British Columbia," said Lieutenant Governor Mallott. "I look forward to this trip and seeing first-hand the Canadian side of the transboundary issues."

While in Victoria, Lieutenant Governor Mallott plans on meeting with British Columbia's Ministries of Environment, Energy and Mining, and Aboriginal Relations and Reconciliation.

In Vancouver, the Lieutenant Governor will attend the Vancouver Board of Trade's annual luncheon for BC Mining Week, keynoted by the President and CEO of the Mining Association of British Columbia. He also plans to meet with representatives of the First Nations Energy and Mining Council, the Union of BC Indian Chiefs, and the BC Assembly of First Nations.

There are currently over 630 recognized First Nations governments or bands across Canada and they represent the various Aboriginal peoples. At the invitation of the Xat'sull (hat-shall) Nation, Lieutenant Governor Mallott will also travel to Williams Lake to tour the area around the recent Mt. Polley mining dam breach.

Three of Alaska's most important salmon rivers: the Taku, the Stikine, and the Unuk are in watersheds that could be impacted by Canadian mines during the life of the mine, and through closure and reclamation. - More...
Saturday PM - May 02, 2015

Alaska: Legislators Choose to Leave Juneau with Unfunded Budget - Governor Bill Walker said on Thursday that he is disappointed the legislature voted to take a 12-day recess and leave the capital city without passing a fully funded budget. The vote in the House of Representatives was 24-13 with a 15-5 vote in the Senate.

The currently unfunded status could potentially jeopardize the state's credit ratings, as David Teal, director of the legislative finance division, testified during yesterday's House Finance hearing.

An unfunded budget creates uncertainty for school districts planning for the upcoming year, undermines the state's ability to honor its contracts, and compromises the ability of state agencies to provide basic services like transportation and public safety.

"As a nonpartisan Governor, I urge legislators to come back to the negotiating table, set aside their political differences, and cooperate with each other in the best interest of Alaskans," Governor Walker said. "This current climate of uncertainty is detrimental to Alaskans."

Thursday, The Alaska House of Representatives voted to hold hearings on the governor's new Operating Budget at the Anchorage Legislative Information Office and to recess floor sessions while those committees continue.

"Let me be very clear: this is an opportunity for members to go back and meet with their constituents," Speaker Mike Chenaul t(R-Nikisk) said. "Every bill that is on the special session proclamation is sitting in our Finance Committee, with the exception of HB 44, which we passed to the Senate. Our Finance Committee is not taking a break. They will continue to meet and scrutinize the budget that was just introduced this week and tackle the issue of Obamacare's Medicaid expansion."




The House Finance Committee has two of the three bills on the proclamation: House Bill 1001, the governor's new Operating Budget, and HB 148, the Medicaid expansion bill. The third bill, HB 44, Sexual Assault Prevention Programs, was passed by the House April 18, 2015.

House Concurrent Resolution 101 states that the full membership of both bodies is not required to meet for daily floor sessions during the time that the finance committees are conducting hearings.

"The goal of this resolution is to allow our finance colleagues time to do the due diligence of assessing these new budget numbers, and receive feedback from the public and experts," Majority Leader Charisse Millett (R-Anchorage) said. "Those of us not on the Finance Committee will be following their work closely, as well as getting community input and perspectives."

Senate Democrats (Minority) also expressed disappointment in the introduction and passage of a concurrent resolution by the House and Senate Republicans (Majorities) self-authorizing a two week vacation.

The "vacation resolution" was passed after the House and Senate Majorities blew past the voter mandated 90 day session by 8 days only to pass a partially funded budget that relied on a draining $1.3 billion from the Public Education Fund and starving the Alaska Gasline Development Corporation of needed funds to advance an Alaska Gasline. Governor Walker issued an immediate proclamation calling for a special session to pass a fully funded budget, Erin's Law, and the expansion of Medicaid. - More...
Saturday PM - May 02, 2015

Fish Factor: Are sockeye salmon growing slower and smaller? By LAINE WELCH - Alaskan salmon producers are not buying the presumption that growing numbers of pinks are eating too much food in the ocean, causing sockeye salmon to grow slower and smaller.

That's the claim of a new study by Seattle and British Columbia researchers, who say the race for food ultimately affects sockeye abundance and survival.

"Our data sets extend up to 55 years each. In terms of looking at productivity or survival of salmon, they've included 36 sockeye populations," said Greg Ruggerone, a researcher at Natural Resources Consultants in Seattle and study co-author.

The project was aimed originally at finding causes for declining sockeye runs at British Columbia's Fraser River in 2009, but has since broadened to include the whole North Pacific.

"Hatcheries in Alaska, Russia and Japan have continued to increase production of salmon, primarily chums and pinks. Up to five billion hatchery salmon are released into the Pacific Ocean each year," Ruggerone said in a phone interview. "Concerns have been raised at fisheries conferences that the release of so many salmon is impacting the growth and survival of wild stocks, including salmon originating thousands of miles from those hatcheries."


Ruggerone also has published similar food competition studies for Bristol Bay. So how does he account for big back to back red runs to the Bay?

"Because there are relatively few pinks in Western Alaska compared to Russia, the sockeyes most likely encountered favorable conditions in their early marine life that supported these large runs," Ruggerone said. "But that doesn't mean the pinks don't have an adverse effect on them during the second or third year at sea. It's just overshadowed by very favorable conditions earlier."

The report recommends a Pacific Rim approach to managing salmon resources, and more immediately, capping hatchery production. - More...
Saturday PM - May 02, 2015

Alaska: Black Bears Successfully Captured and Relocated – A family of five black bears making news recently in Anchorage's Government Hill neighborhood has been successfully captured and moved from the city to a remote location where wildlife managers hope the animals will succeed in adapting to a natural, wilderness lifestyle.

"The capture aspect of this project went really well and according to plan," said Anchorage Area Wildlife Biologist Dave Battle, who worked with other department wildlife biologists for about a week to round up all five bears.

"Safely capturing one or two bears in an urban environment can be hard enough," he said, "but it really gets complex when you're talking about five bears."

Battle added that the relocation was successful thanks to a community effort. "We had help from JBER staff, the Alaska Railroad, and Government Hill residents," he said. "And we really, really have to thank the Alaska Zoo for helping us by keeping and caring for these animals."

The bears became well known in Government Hill last summer when unsecured trash drew them to the neighborhood repeatedly for easy meals. Alaska Department of Fish and Game biologists monitored the animals and worked with the neighborhood and city to secure and remove trash and other human-supplied attractants. - More...
Saturday PM - May 02, 2015

Alaska Science: An oasis on the Seward Peninsula By NED ROZELL - On a recent ski trip across the Seward Peninsula, I followed a trail along the Pilgrim River broken by five friends. Their path led to a subarctic oasis.

The church building at the former Our Lady of Lourdes Orphanage at Pilgrim Hot Springs.
Photo by Ned Rozell

Beyond the blank white of frozen river was a small settlement nestled in balsam poplar trees 60 feet high. The cleared fields, old farm equipment, scattered pine trees, and two-story building with a cross on top seemed more Wisconsin than Alaska. The only sound was the whisper of wind through naked branches.

Pilgrim Springs has not always been this quiet. In the last few years, researchers with UAF have drilled there, looking for the hottest spots amid the steaming pools and snowless fields. They and others with private firms and the state are trying to see if Pilgrim's energy might be a viable source of geothermal power.

This quest, driven in part by high fuel prices 60 miles away in Nome, is not a new one. The Department of Energy also funded several studies in the late 1970s that resulted in reports of a robust system, which have fueled repeat visits to the site with newer tools and holes drilled in different spots.

Economics will dictate whether the Native corporation-owned ever generates power for a community on-site (as Bernie Karl has done at Chena Hot Springs) or produces enough electricity to export to Nome.

For now, Pilgrim Springs has a population of two — a great horned owl sitting on a nest constructed on the church and its mate hooting from the former nuns' quarters. The owls live on an island of forest habitat in the middle of a land with no trees. Both buildings supporting the owls are part of the Catholic mission started there in 1919.

Alaska state historian Michael Kennedy documented the known history when he got Pilgrim Springs on the National Register of Historic Places in the late 1970s. Though the site has probably attracted people since they squinted at steaming ground there after crossing the Bering Land Bridge, Kennedy wrote of the twentieth-century history of an orphanage that operated there. The country had a need for an orphanage after one of the deadliest organisms in the history of mankind invaded the Seward Peninsula. - More...
Saturday PM - May 02, 2015




Political Cartoon: The Pope, Climate Change and Conservatives
By Steve Sack, The Minneapolis Star Tribune
Distributed to subscribers for publication by Cagle Cartoons, Inc.




Real Time U.S. Debt Clock
http://www.usdebtclock.org/

U.S. Inflation Calculator
Easily calculate the buying power of the US dollar & inflation rate from 1913-2014

U.S. Energy Info. Admin.
Heating Oil & Propane Update

Public Service Announcements
Public Meetings & Info

KGB Animal Protection

Ketchikan Borough Assembly

Live video stream of current meeting
Archived videos
Agenda and Information Packets
Assembly Meeting Minutes
Borough Records
Calendar

Ketchikan Planning Commission

Live video stream of current meeting
Agenda, Information Packets & Minutes

Ketchikan City Council

View a Video of Meeting
Agenda & Information Packets

Ketchikan School Board

Live video stream of current meeting
Agenda & Information Packets


Gravina Access Project SEIS Alternatives Development

Gravina Access Website

Police Blotters

AK Troopers Daily Dispatch
Ketchikan Police Reports
Juneau Police Reports

Ketchikan

Jobs
Today's Forecast
Satellite
Today's Weather Images
Marine Forecasts
AK Weathercams
Ketchikan Weather Data
Current AK Weather Map




CLASSIFIEDS' CATEGORIES

Announcements
Help Wanted
Job Wanted
For Sale / Free Stuff
Garage Sales
Homes / Apts/ Property
Pets
Wanted
Lost & Found
Publish Your Ad

Front Page Archives
Letter Archives
Feb.- April 2015

| | | | | | | |
| --- | --- | --- | --- | --- | --- | --- |
| S | M | T | W | T | F | S |
| 01 | 02 | 03 | 04 | 05 | 06 | 07 |
| 08 | 09 | 10 | 11 | 12 | 13 | 14 |
| 15 | 16 | 17 | 18 | 19 | 20 | 21 |
| 22 | 23 | 24 | 25 | 26 | 27 | 28 |
| 01 | 02 | 03 | 04 | 05 | 06 | 07 |
| 08 | 09 | 10 | 11 | 12 | 13 | 14 |
| 15 | 16 | 17 | 18 | 19 | 20 | 21 |
| 22 | 23 | 24 | 25 | 26 | 27 | 28 |
| 29 | 30 | 31 | 01 | 02 | 03 | 04 |
| 05 | 06 | 07 | 08 | 09 | 10 | 11 |
| 12 | 13 | 14 | 15 | 16 | 17 | 18 |
| 19 | 20 | 21 | 22 | 23 | 24 | 25 |
| 26 | 27 | 28 | 29 | 30 | 01 | 02 |

More Front Page Archives & Letters


Viewpoints
Commentary
Opinions/Letters
Basic Rules &
Freedom of Speech

Questions, please contact the editor at editor@sitnews.us or call 617-9696
Sitnews reserves the right to edit.

Imperial Metals/ Mount Polley By Del Strasbourg - I agree that the Mount Polley tailings dam failure heavily impacted the areas downstream, investigations were warranted and changes had be made to prevent another spill in the future. It is very similar process when an aircraft crashes and hundreds of people are killed or when the Exxon Valdez dumped huge amounts oil in salmon rich waters. Investigations followed and corrective measures were taken but we didn't stop flying and we didn't ban oil tankers. Terrible things happen but smart and responsible people analyze problems when they occur and develop better standards to avoid them in the future. - More...
Saturday PM - May 02, 2015

Education funding cuts By John Suter - We all know that there is a great amount of concern about the deep cut backs in education the state is going to have to endure. The oil companies are still making billions in profits from Alaska oil, not as many billions as they use to, but still making good money. - More...
Saturday PM - May 02, 2015

Active Forest Management is Healthy for Our Forests By Clare Doig - Many believe that the best way to conserve a forest is to do NOTHING – no roads, no harvest, no management. The Big Thorne Timber Sale located on the Prince of Wales Island in Southeast Alaska has been actively managed by the U.S. Forest Service for many years, however conservationists continue to try and stop active forest management. The area already has road access developed from past timber harvest to support future timber harvest. Previously harvested areas have been naturally regenerated or planted, and pre-commercially thinned to improve the overall forest health, including habitat for Sitka black-tailed deer and prey species such as wolves. In reality, a forest that is not managed actively has limited access for wildfire management and/or combating insect infestations or disease. - More...
Thursday AM - April 30, 2014

From Sea to Shining Sea By Judith Green - Last weekend was the KCCB Spring concert titled: From Sea to Shining Sea. Great performance with such a variety of musical enjoyment. Featured were, of course, the KCCB itself directed by Roy McPherson: French Horn duet, Mary and Mike Kurth; the flute section; bagpipers and drums; the trumpet section. Why we even heard the percussion sections home made rain machine and soldiers marching machine.
It would seem the music of both the KCCB and KCC were in sync with bringing our community into a patriotic spirit: the KCC concert, you might remember was Patriotic Pride. - More...
Thursday AM - April 30, 2015

Why I'm Calling A Special Session By Governor Bill Walker - I'm writing you tonight to let you know I have issued a proclamation to convene the Alaska State House of Representatives and Senate in a special session tomorrow. - More...
Monday PM - April 27, 2015

An Open Letter to the Borough and City Councils of Ketchikan By Teri J. Wilson - Once more I am fired up at the mention of another cigarette tax. Frankly, you people are not responsible enough to collect MORE MONEY from an already beleaguered populace where jobs are scare and money is tight. You have, in recent years, spent tens and even hundreds of thousands of dollars on things like a rain gauge ($90 thousand), this stupid tsunami warning system (signs everywhere, indecipherable vocal warnings, an annoying horn that's not even on time) for HOW MUCH?, tourist signage to the tune of $400 thousand, the money that was given to Ketchikan for start-up projects that all went to one group (that was over a million, and they spent that money at the Narrows Inn to the tune of $5 thousand a month, the water treatment plant (the water sucks, ammonia is never to be ingested, it stinks and tastes awful, and I see no improvement), need I go on, or do you get the picture? - More...
Monday PM - April 27, 2015

Re: Errata and Corrective By Tyler Randall - I am writing to confirm my pleasure that Mr. Hanger has discovered a thesaurus, and with such statements as "supercilious sensitivities" and "corncob sitting sideways", he has firmly cemented himself in my mind as a pompous windbag. Further, I am happy to find that his proverbial wind has again splayed itself across Sitnews, as I have of late been seeking additional entertainment. You see, I have been looking to take up a new hobby, and I believe that Mr. Hanger has provided it. - More...
Monday PM - April 27, 2015

More Tax Time! By Joe O'Hara - The writer of the April 20th letter "RE: Tax Time" merely strings together a bunch of unsubstantiated figures that apparently prove that FAIRtax® "is a fraud". At the end of his letter, he suggests a 10% tithe, which on the surface seems like a reasonable concept: a 10% flat-tax of all income, with no deductions, no credits, no exemptions. But will that concept work? - More...
Monday PM - April 27, 2015

Tax consumption, so those who spend the most, pay the most By David Shipp - I have been a FairTax supporter, speaker, and advocate for a number of years. I wasn't always. Once I researched and learned about its many advantages I see no other viable option to save our economy. - More...
Monday PM - April 27, 2015

Webmail your letter or
Email Your Letter To: editor@sitnews.us

---

Articles & photographs that appear in SitNews may be protected by copyright and may not be reprinted or redistributed without written permission from and payment of required fees to the proper sources.

E-mail your news & photos to editor@sitnews.us

Photographers choosing to submit photographs for publication to SitNews are in doing so, granting their permission for publication and for archiving. SitNews does not sell photographs. All requests for purchasing a photograph will be emailed to the photographer.

The Local Paper is now available online.
Click here for this week's printed edition.