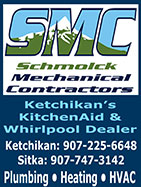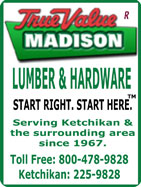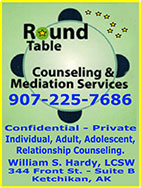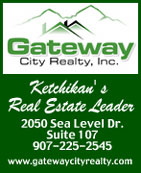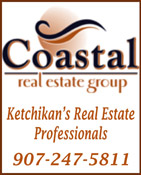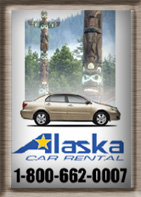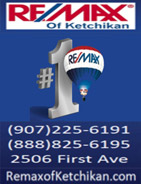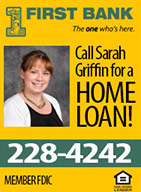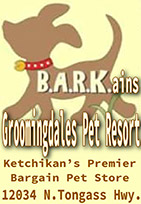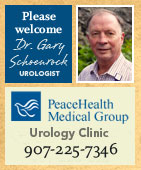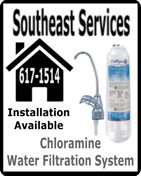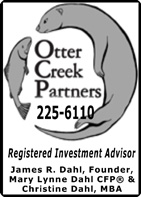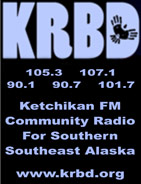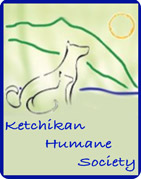 Contact


Call 617-9696


Webmail Letters


News Tips


Copyright Info


Archives
Quick News Search


Alaska


Ketchikan


SE Alaska


Alaska News Links
Columns - Articles


Dave Kiffer


Fish Factor


Money Matters
Historical Ketchikan


June Allen


Dave Kiffer


Louise B. Harrington
Ketchikan Arts & Events


Ketchikan Arts


Ketchikan Museums


KTN Public Library
Sports


Ketchikan Links
Public Records


FAA Accident Reports


NTSB Accident Reports


Court Calendar


Recent Filings & Case Dispositions


Court Records Search


Wanted: Absconders


Sex Offender Reg.


Public Notices
Weather, Webcams


Today's Forecast


KTN Weather Data


AK Weather Map


AK Weathercams


AK Earthquakes

TV Guide


Ketchikan
Ketchikan Phone Book


Yellow Pages


White Pages
Government Links


Local Government


State & National

Thursday
May 07, 2015

Carroll Inlet Sunrise
Front Page Photo By MARVIN DAVIS ©2015
Click Here to show your appreciation to the photographer and select your Favorite Front Page Photo(s) of the Month
(Submit your photograph to be featured on the SitNews' front page. Email photo to editor@sitnews.us include your name and a brief photo description.)




Southeast Alaska: Caulfield to Replace Pugh as University of Alaska Southeast Chancellor - University of Alaska President Patrick K. Gamble announced yesterday that Rick Caulfield has been selected to replace John Pugh as Chancellor at the University of Alaska Southeast. Pugh announced last October he would retire at the end of May. Caulfield currently serves as University of Alaska Southeast Provost.

Rick Caulfield
Photo courtesy Uni.of Alaska

A committee of UAS faculty and staff led the national search which resulted in Caulfield's selection. Gamble commented, "I was very pleased to confirm the recommendation of the UAS selection committee. Rick has worked tirelessly alongside of John Pugh as his right-hand in the advancement of not only our southeast campuses, but of UA's broad-based Shaping Alaska's Future initiative. He is well positioned to assume the leadership role on behalf of UAS faculty, staff and students, to guide UAS into a bright future."

As provost and chief academic officer at University of Alaska Southeast, Caulfield is responsible for ensuring that UAS academic programs are fully compliant with regional, national, and professional accreditation standards. He is actively engaged with implementing the university's strategic and assessment goals and strategies. - More...
Thursday PM - May 07, 2015

Ketchikan: Ketchikan Couple Indicted And Arraigned In Federal Court On Drug Conspiracy Charges - Robert Duane Moriarty, 36, and Sara Skan, 34, of Ketchikan were indicted by a federal grand jury in Anchorage on April 21, 2015, on a single count of drug conspiracy. Moriarty and Skan were arraigned in U.S. District Court in Ketchikan before Chief Magistrate Judge Deborah M. Smith on April 29th.

According to the indictment, Moriarty and Skan conspired with each other and others to distribute and to possess with the intent to distribute methamphetamine and heroin in Ketchikan, Alaska, between September 2014 and January 28, 2015. The United States is also seeking forfeiture of $1,009 in U.S. Currency in a separate forfeiture allegation. - More...
Thursday PM - May 07, 2015

Sitka: Sitka Couple Indicted And Arraigned In Federal Court On Drug Conspiracy And Firearms Charges - Luke Roderick Lowe, 36, and Marguarite Jean Keicher, 38, of Sitka were indicted by a federal grand jury in Anchorage on April 21, 2015, on drug conspiracy and firearms offenses that occurred in Ketchikan, Alaska. Keicher was arraigned on April 24, 2015, in U.S. District Court in Juneau and Lowe was arraigned April 29, 2015, in U.S. District Court in Ketchikan before Chief Magistrate Judge Deborah M. Smith.

According to the indictment, Lowe and Keicher conspired with each other and others to distribute and to possess with the intent to distribute methamphetamine in Ketchikan, Alaska, between December 19, 2014, and January 27, 2015. The indictment further alleges that Lowe and Keicher knowingly and intentionally possessed, used, and carried several firearms in furtherance of the underlying drug trafficking crime. The United States is also seeking forfeiture of $1,524 in U.S. Currency and nine firearms in two separate forfeiture allegations. - More...
Thursday PM - May 07, 2015




Ketchikan: Shellfish workshops offered in Ketchikan and Homer By DEBORAH MERCY - The Alaska Sea Grant Marine Advisory Program is offering two levels of shellfish workshops in Ketchikan and Homer. The workshops are free but registration is required.

Pacific oysters ready for market.
Photo by Deborah Mercy.

The workshops teach scientific methods for successful shellfish aquaculture, site selection, shellfish biology, permitting and regulations and methods of farming five Alaska shellfish species. Ray RaLonde, who is leading the workshops, has 24 years of experience in the Alaska shellfish industry.

The first set of workshops will take place in Ketchikan. Introduction to Shellfish Aquaculture, Module 1, will be at the Robertson Building, May 14–16. Module 2 will be at the Paul Building, May 20–22.

The second set of workshops will be held in Homer at the Alaska Islands and Ocean Visitor Center. Introduction to Shellfish Aquaculture, Module 1, will be June 1–3 and Module 2 will be June 6–8. - More...
Thursday PM - May 07, 2015

Alaska: Relocated Government Hill Black Bears Reappear in Hope - A sow black bear and her four yearling cubs relocated last Friday from Anchorage's Government Hill neighborhood made their way to the community of Hope on Turnagain Arm's south side. The Alaska Department of Fish and Game has dispatched staff to monitor the situation.

The five bears were relocated Friday morning, May 1, to the Chickaloon Flats area in a remote corner of the Kenai National Wildlife Refuge south of Anchorage. Prior to release, the bears were fitted with VHF (very high frequency) radio tracking collars to allow biologists to follow their movements. In addition, the sow was fitted with a GPS collar.

The bears headed east shortly after release and by Monday (May 4), were traced to within 1.5 miles of Hope. The bears initially appeared to bypass the community of 200 residents, but VHF signals indicated that on Tuesday they had returned before leaving Hope and heading south up Resurrection Creek. - More...
Thursday PM - May 07, 2015


Alaska: Dog saved from watery demise By JOHN BUDNIK - Her strength dwindled with every second while holding her body out of the freezing water. The spring walk alongside a local river seemed to be her last.

Scooby, a boxer-breed dog, fell through thawing ice on the Eagle River April 18 near Anchorage leading her frantic owner to call for help.
Photo Courtesy U.S. Army Corps of Engineers

Scooby, a boxer-breed dog, fell through thawing ice on the Eagle River April 18 near Anchorage leading her frantic owner to call for help. Luckily, U.S. Army Corps of Engineers – Alaska District employee Mike MacMillan, project manager in the Humanitarian Assistance Program, was home to answer the call from his neighbor in distress.

Fueled by adrenaline, he sprung into action upon being summoned on the late Saturday afternoon.

"I grabbed some safety rope and loaded my canoe on the top of my car," MacMillan said. "I called my buddy to see if he could meet me at the river to help carry it."

The two met at the South Fork Eagle River Trailhead that runs alongside the river and hiked about halfway with the boat. Eventually, he ditched the craft in order to solicit a ride from a passerby on an all-terrain vehicle to rush to the location of the suffering animal still a quarter mile away. His friend was hampered by a previous injury and stayed with the canoe.

Upon reaching the site, MacMillan noticed the dog fell through a relatively shallow area of open water that had no current. After carefully testing the ice, he slid on his belly to disperse his weight and started toward Scooby while the dog's owner supervised.

Eventually, MacMillan pulled the boxer out of the water by the grip of her collar. At that point, she had been in the icy river for more than an hour. She was hypothermic and stiff, but still could walk on her own, he said. - More...
Thursday PM - May 07, 2015

Alaska Science: Artwork found at ancient house site By NED ROZELL - At the edge of a spruce forest in Interior Alaska, archaeologists have unearthed bone pendants that might be the first examples of artwork in northern North America.

Students working at the Mead Site in Interior Alaska with archaeologist Chuck Holmes, who is at far left.
Photograph by BEN POTTER

During the last two summers, teams led by UAF's Ben Potter have expanded the breadth of the Mead Site, a white spruce bench that overlooks Shaw Creek Flats north of Delta Junction. Within the boundaries of the Mead Site, researchers have found what they believe are tent outlines. Inside the oval of what was probably a hide-covered structure 12,300 years ago, a student working with a trowel found a tiny bone pendant with delicate crosshatching on the edge.

"It made my heart stop when I saw it," Potter said at a lecture recently at the UA Museum of the North in Fairbanks.

Made of bone, the pendants resemble zipper pulls. A second pair found at the site look like tiny fish tails. At the tapered end of each are broken remainders of a round opening, like the eye of a needle.

When Potter first sees an item emerge from tan river silt, his first thought is function. How did the piece help keep ice-age people alive?

"Were these toggles or buttons for clothing?" he said.

But the closer he looked, the more he thought the pieces of bone were different.

"We think it might be a pendant, an ornament, maybe worn near the face," Potter said.

And what might they mean?

"Art serves as a way to fix social boundaries," Potter said. "'This is our group, not yours.'

"These could be a way to communicate. They could be the first evidence we have for social boundary maintenance (in high-latitude North America)."

Potter also wonders if the pendants are signs of women at the Mead site. The ice-age sites scattered throughout Interior Alaska are often hilltops or cliffsides used by hunters, presumably men. - More...
Thursday PM - May 07, 2015




Real Time U.S. Debt Clock
http://www.usdebtclock.org/

U.S. Inflation Calculator
Easily calculate the buying power of the US dollar & inflation rate from 1913-2014

U.S. Energy Info. Admin.
Heating Oil & Propane Update

Public Service Announcements
Public Meetings & Info

KGB Animal Protection

Ketchikan Borough Assembly

Live video stream of current meeting
Archived videos
Agenda and Information Packets
Assembly Meeting Minutes
Borough Records
Calendar

Ketchikan Planning Commission

Live video stream of current meeting
Agenda, Information Packets & Minutes

Ketchikan City Council

View a Video of Meeting
Agenda & Information Packets

Ketchikan School Board

Live video stream of current meeting
Agenda & Information Packets


Gravina Access Project SEIS Alternatives Development

Gravina Access Website

Police Blotters

AK Troopers Daily Dispatch
Ketchikan Police Reports
Juneau Police Reports

Ketchikan

Jobs
Today's Forecast
Satellite
Today's Weather Images
Marine Forecasts
AK Weathercams
Ketchikan Weather Data
Current AK Weather Map




CLASSIFIEDS' CATEGORIES

Announcements
Help Wanted
Job Wanted
For Sale / Free Stuff
Garage Sales
Homes / Apts/ Property
Pets
Wanted
Lost & Found
Publish Your Ad

Front Page Archives
Letter Archives
April - May 2015

| | | | | | | |
| --- | --- | --- | --- | --- | --- | --- |
| S | M | T | W | T | F | S |
| 29 | 30 | 31 | 01 | 02 | 03 | 04 |
| 05 | 06 | 07 | 08 | 09 | 10 | 11 |
| 12 | 13 | 14 | 15 | 16 | 17 | 18 |
| 19 | 20 | 21 | 22 | 23 | 24 | 25 |
| 26 | 27 | 28 | 29 | 30 | 01 | 02 |
| 03 | 04 | 05 | 06 | 07 | | |

More Front Page Archives & Letters


Viewpoints
Commentary
Opinions/Letters
Basic Rules &
Freedom of Speech

Questions, please contact the editor at editor@sitnews.us or call 617-9696
Sitnews reserves the right to edit.

Arbor Day May 18th By Laura Charlton - I am Chair of the Ketchikan Gateway Borough Tree Board. As you know, Ketchikan is a Tree City USA, designated by the National Arbor Day Foundation. The five member Tree Board is an advisory board to the Borough Assembly, and also works to help make sure Ketchikan's public trees, ie parks, public beaches, and street trees, are safe and healthy. We strive to assist our community to maintain the beauty of our native and ornamental trees. That said, Arbor Day in the state of Alaska is always the third Monday in May, this year it is May 18th. - More...
Thursday PM - May 07, 2015

Open Letter: Skewed Process in Forming Tongass Advisory Committee By David Beebe - The board of directors of the Greater Southeast Alaska Conservation Community collectively represents over two hundred years of experience on Tongass conservation issues. We are writing this open letter to express our displeasure on 2 counts: the skewed process the Forest Service used to form the Tongass Advisory Committee (TAC), and the predictably skewed product that committee is fabricating as evidenced by the current Draft Recommendations. - More...
Tuesday PM - May 05, 2015

Imperial Metals/ Mount Polley By Del Strasbourg - I agree that the Mount Polley tailings dam failure heavily impacted the areas downstream, investigations were warranted and changes had be made to prevent another spill in the future. It is very similar process when an aircraft crashes and hundreds of people are killed or when the Exxon Valdez dumped huge amounts oil in salmon rich waters. Investigations followed and corrective measures were taken but we didn't stop flying and we didn't ban oil tankers. Terrible things happen but smart and responsible people analyze problems when they occur and develop better standards to avoid them in the future. - More...
Saturday PM - May 02, 2015

Education funding cuts By John Suter - We all know that there is a great amount of concern about the deep cut backs in education the state is going to have to endure. The oil companies are still making billions in profits from Alaska oil, not as many billions as they use to, but still making good money. - More...
Saturday PM - May 02, 2015

Active Forest Management is Healthy for Our Forests By Clare Doig - Many believe that the best way to conserve a forest is to do NOTHING – no roads, no harvest, no management. The Big Thorne Timber Sale located on the Prince of Wales Island in Southeast Alaska has been actively managed by the U.S. Forest Service for many years, however conservationists continue to try and stop active forest management. The area already has road access developed from past timber harvest to support future timber harvest. Previously harvested areas have been naturally regenerated or planted, and pre-commercially thinned to improve the overall forest health, including habitat for Sitka black-tailed deer and prey species such as wolves. In reality, a forest that is not managed actively has limited access for wildfire management and/or combating insect infestations or disease. - More...
Thursday AM - April 30, 2014

From Sea to Shining Sea By Judith Green - Last weekend was the KCCB Spring concert titled: From Sea to Shining Sea. Great performance with such a variety of musical enjoyment. Featured were, of course, the KCCB itself directed by Roy McPherson: French Horn duet, Mary and Mike Kurth; the flute section; bagpipers and drums; the trumpet section. Why we even heard the percussion sections home made rain machine and soldiers marching machine.
It would seem the music of both the KCCB and KCC were in sync with bringing our community into a patriotic spirit: the KCC concert, you might remember was Patriotic Pride. - More...
Thursday AM - April 30, 2015

Why I'm Calling A Special Session By Governor Bill Walker - I'm writing you tonight to let you know I have issued a proclamation to convene the Alaska State House of Representatives and Senate in a special session tomorrow. - More...
Monday PM - April 27, 2015

An Open Letter to the Borough and City Councils of Ketchikan By Teri J. Wilson - Once more I am fired up at the mention of another cigarette tax. Frankly, you people are not responsible enough to collect MORE MONEY from an already beleaguered populace where jobs are scare and money is tight. You have, in recent years, spent tens and even hundreds of thousands of dollars on things like a rain gauge ($90 thousand), this stupid tsunami warning system (signs everywhere, indecipherable vocal warnings, an annoying horn that's not even on time) for HOW MUCH?, tourist signage to the tune of $400 thousand, the money that was given to Ketchikan for start-up projects that all went to one group (that was over a million, and they spent that money at the Narrows Inn to the tune of $5 thousand a month, the water treatment plant (the water sucks, ammonia is never to be ingested, it stinks and tastes awful, and I see no improvement), need I go on, or do you get the picture? - More...
Monday PM - April 27, 2015

Re: Errata and Corrective By Tyler Randall - I am writing to confirm my pleasure that Mr. Hanger has discovered a thesaurus, and with such statements as "supercilious sensitivities" and "corncob sitting sideways", he has firmly cemented himself in my mind as a pompous windbag. Further, I am happy to find that his proverbial wind has again splayed itself across Sitnews, as I have of late been seeking additional entertainment. You see, I have been looking to take up a new hobby, and I believe that Mr. Hanger has provided it. - More...
Monday PM - April 27, 2015

More Tax Time! By Joe O'Hara - The writer of the April 20th letter "RE: Tax Time" merely strings together a bunch of unsubstantiated figures that apparently prove that FAIRtax® "is a fraud". At the end of his letter, he suggests a 10% tithe, which on the surface seems like a reasonable concept: a 10% flat-tax of all income, with no deductions, no credits, no exemptions. But will that concept work? - More...
Monday PM - April 27, 2015

Tax consumption, so those who spend the most, pay the most By David Shipp - I have been a FairTax supporter, speaker, and advocate for a number of years. I wasn't always. Once I researched and learned about its many advantages I see no other viable option to save our economy. - More...
Monday PM - April 27, 2015

Webmail your letter or
Email Your Letter To: editor@sitnews.us

---

Articles & photographs that appear in SitNews may be protected by copyright and may not be reprinted or redistributed without written permission from and payment of required fees to the proper sources.

E-mail your news & photos to editor@sitnews.us

Photographers choosing to submit photographs for publication to SitNews are in doing so, granting their permission for publication and for archiving. SitNews does not sell photographs. All requests for purchasing a photograph will be emailed to the photographer.

The Local Paper is now available online.
Click here for this week's printed edition.