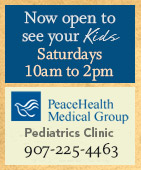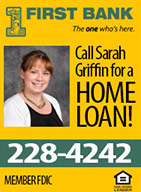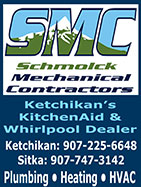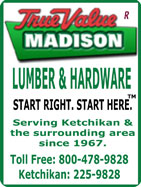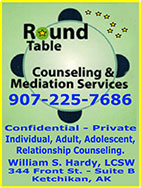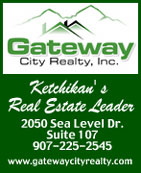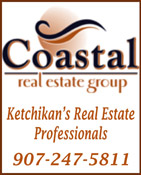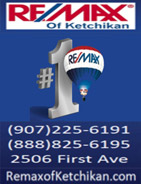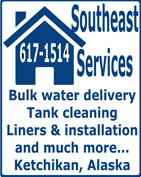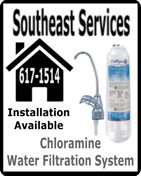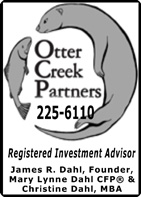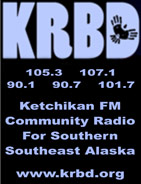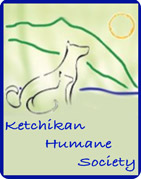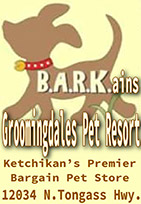 Contact


Call 617-9696


Webmail Letters


News Tips


Copyright Info


Archives
Quick News Search


Alaska


Ketchikan


SE Alaska


Alaska News Links
Columns - Articles


Dave Kiffer


Fish Factor


Money Matters
Historical Ketchikan


June Allen


Dave Kiffer


Louise B. Harrington
Ketchikan Arts & Events


Ketchikan Arts


Ketchikan Museums


KTN Public Library
Sports


Ketchikan Links
Public Records


FAA Accident Reports


NTSB Accident Reports


Court Calendar


Recent Filings & Case Dispositions


Court Records Search


Wanted: Absconders


Sex Offender Reg.


Public Notices
Weather, Webcams


Today's Forecast


KTN Weather Data


AK Weather Map


AK Weathercams


AK Earthquakes

TV Guide


Ketchikan
Ketchikan Phone Book


Yellow Pages


White Pages
Government Links


Local Government


State & National

Monday
May 11, 2015

Eagles Fishing
The eagle in the forefront had a successful catch.
Front Page Photo By CARL THOMPSON ©2015
Click Here to express your appreciation to the photographer and select your Favorite Front Page Photo(s) of the Month
(Submit your photograph to be featured on the SitNews' front page. Email photo to editor@sitnews.us include your name and a brief photo description.)




Southeast Alaska: Tongass Advisory Committee Releases Recommendations for Forest Management on the Tongass - After 10 months of detailed deliberation and in reflection of diverse public comment, the Tongass Advisory Committee reached consensus on what they call a robust set of recommendations for transitioning the Tongass National Forest's timber program to one focused on harvesting young-growth trees.

Tongass National Forest Aerial Photo
Photo courtesy U.S. Forest Service

During the final meeting held May 6-8 in Ketchikan, the Tongass Advisory Committee finalized its recommendations to advise the Secretary of Agriculture, Tom Vilsack, on developing an ecologically, socially, and economically sustainable forest management strategy for the Tongass National Forest.

While many of the ideas center around timber, many others address issues relating to recreation, fisheries and other areas of Tongass management. Overall, the committee has called for a cultural shift within the agency, urging that a new spirit of partnership, shared stewardship and responsiveness be woven into the way the Forest Service works in Southeast Alaska.

Robert Bonnie, under secretary for natural resources and environment, U.S. Department of Agriculture, congratulated the committee for its accomplishment and noted that they succeeded in overcoming a long history of conflict over managing the Tongass.

"The recommendations of the Tongass Advisory Committee provide the Forest Service and the Tongass National Forest a roadmap for how to balance conservation, stabilize forest industry and local communities, and support the economic vitality of Southeast Alaska," said Bonnie. "No one will be completely satisfied, and some will raise concerns with the recommendations, but the path forward for the Tongass will be built on the type of collaboration and compromise that the Committee has exemplified over the last nine months."

The Forest Service will now take the committee's recommendations under advisement as it prepares to amend the 2008 Tongass Land and Resource Management Plan (forest plan) in light of the young-growth transition. - More...
Monday PM - May 11, 2015

Fish Factor: Are fishermen affected by long term health problems? By LAINE WELCH - How much are fishermen affected by long term health problems like hearing loss, lack of sleep and high blood pressure? A pilot study aims to find out and researchers are using the 500-plus members of the Copper River salmon driftnet fleet as test subjects.

"The Copper River fishing season lasts five months and most of the fleet is very digitally connected so it seemed a great fit," said Torie Baker, a Sea Grant Marine Advisory Agent in Cordova.

Baker is the point person for the project being done by the School of Public Health at the University of Washington and the National Institute of Occupational Safety and Health (NIOSH), which is funding the study.

"The genesis stemmed from wanting to take a proactive look at the contributing health factors and health issues that are in commercial fishing," Baker explained. "They're trying to compare what the off season health habits and behaviors are versus what might be sacrificed or stressed during the fishing season. So it's set up as a pre- and mid-season effort."

The things the researchers are interested it include hearing loss, the presence or absence of hypertension, the amount of exercise that can be documented during the offseason and the fishing season, and sleep and fatigue management. - More...
Monday PM - May 11, 2015




Alaska: BOEM Conditionally Approves Shell's 2015 Exploration Plan - The Bureau of Ocean Energy Management (BOEM) announced today that after a comprehensive review and consideration of comments received from the public, stakeholders, and Federal and state partner agencies, the department has conditionally approved Shell Gulf of Mexico, Inc.'s revised multi-year Exploration Plan (EP) for the Chukchi Sea.

Walrus cows resting on sea ice in Alaska, while nursing their calves.
Photograph by BRAD BENTER, U.S. Fishi & Wildlife Service

Among the conditions of approval is the requirement that Shell obtain all necessary permits from other state and federal agencies, including permits to drill from the Bureau of Safety and Environmental Enforcement (BSEE) and appropriate authorizations under the Marine Mammal Protection Act. Another condition of approval prevents Shell from commencing drilling operations until all Biological Opinions under the Endangered Species Act have been issued and requires all operations under the plan comply with the terms and conditions included in those Biological Opinions.

"We have taken a thoughtful approach to carefully considering potential exploration in the Chukchi Sea, recognizing the significant environmental, social and ecological resources in the region and establishing high standards for the protection of this critical ecosystem, our Arctic communities, and the subsistence needs and cultural traditions of Alaska Natives," said BOEM Director Abigail Ross Hopper. "As we move forward, any offshore exploratory activities will continue to be subject to rigorous safety standards."

U.S. Sen. Lisa Murkowski (R-Alaska), Alaska's senior senator and chairman of the Senate Energy and Natural Resources Committee, today welcomed the Interior Department's conditional approval of Shell's Arctic exploration plan for this summer.

"Approval of Shell's exploration plan for Alaska's Chukchi Sea marks another important step toward the United States assuming a leadership role in the Arctic. With an estimated 25 percent of the world's undiscovered conventional oil and gas resources and active exploration by countries like Russia, it's critical that we move forward as a nation and set the standard for responsible development in the Arctic," said Murkowski in a prepared statement." - More...
Monday PM - May 11, 2015

Alaska: Rescued Alaska Cub Now 850 Pounds and Living at the Saint Louis Zoo - A 2 ½-year-old, 850-pound male polar bear that was orphaned in Alaska as a cub, is now resting comfortably in the Saint Louis Zoo's new McDonnell Polar Bear Point exhibit, which is set to open June 6. In March 2013, the orphaned bear Kali (pronounced "Cully") was turned over to U.S. Fish & Wildlife Service by an Alaskan hunter who unknowingly killed Kali's mother in a subsistence hunt.

Polar bear "Kali" at Buffalo Zoo on April 30, 2015.
Photo Credit: Kelly Ann Brown, Buffalo Zoo

On March 12, 2013, the U.S. Fish & Wildlife Service received word that a female polar bear had been shot near Point Lay, Alaska. The adult female was accompanied by a cub, which was transferred first to the community of Point Lay, and then to the North Slope Borough's Department of Wildlife Management in Barrow, Alaska. After the cub was examined and observed to be in good condition, the Service asked the Alaska Zoo to temporarily care for it. Alaska Airlines flew the cub to Anchorage where it was met by Service and Alaska Zoo staff.

Kali, the polar bear cub rescued in March from the Point Lay area of Alaska, left the Alaska Zoo on May 14, 2013, arriving at New York's Buffalo Zoo on May 15. Kali (pronounced Cully, the Inupiat name for Point Lay), was a 65-pound cub when he was transferred to the Buffalo Zoo. Dubbed "Operation Kali," Kali's trip from Anchorage to Buffalo was arranged and funded by M&T Bank, one of the Buffalo Zoo's long-standing corporate sponsors. Kali join a young female cub Luna so both cubs would benefit from each other's company. While under the care of the Alaska Zoo staff, Kali had more than tripled in size and weight. - More...
Monday PM - May 11, 2015

Alaska: Personal Care Attendant and Two Recipients Get Jail Time for Fraudulently Billing Medicaid - The State of Alaska, Department of Law, Medicaid Fraud Control Unit announced the successful prosecution of 31 year old Miki Kim for falsely billing Medicaid over $44,000 over a three year period for personal care attendant (PCA) services that she never actually provided.

The Alaska Medicaid Fraud Control Unit investigators initiated an investigation in April 2012 into Medicaid fraud being conducted by employees, management and owners of the Anchorage-based Good Faith Services, LLC (Good Faith). Since the investigation was initiated, the State has filed criminal charges, civil sanctions, or both on 58 individuals associated with Good Faith, including the corporation, all three owners, both office billers and 10 of 13 client managers. Miki Kim worked for Good Faith as both a client manager and a PCA. As a client manager, Kim was responsible for advocating on behalf of Medicaid recipients to ensure they were receiving necessary services from their PCA. - More....
Monday PM - May 11, 2015




New Walter Soboleff Building
Photo courtesy Sealaska Heritage Institute


Southeast Alaska: GRAND OPENING OF WALTER SOBOLEFF BUILDING TO KICK OFF May 15th; Event to be broadcast, streamed online live - Sealaska Heritage Institute will have a Grand Opening Ceremony for the Walter Soboleff Building located in Juneau on May 15, 2015.

It will kick off at 8:30 AM in front of the building on Seward St. with a formal ceremony, which will be followed by a canoe welcome immediately following the morning ceremony, then a traditional ceremony, scheduled to begin at 2pm. The Sealaska parking lot will be set aside for spectators, and the event will be broadcast live on 360North and will be streamed live online.

SHI's Council of Traditional Scholars, which guides the SHI on programs, has been meeting since 2014 to help plan the Grand Opening Ceremony. The day will mark years of planning, fundraising and finally the completion of the new building, said SHI President Rosita Worl.

"I am profoundly grateful to the many donors and old friends who helped us on this journey and to the new friends we made along the way," Worl said. "The building has surpassed my dreams. It is more than a building. It is itself a work of art and testimony to our cultural survival." - More...
Monday PM - May 11, 2015

Columns - Commentary

DAVE KIFFER: Alaska Caught Red (Facebook) Handed? - I am always amused by people who are worried about the "guvrrrment" spying on them.

You know the type.

They are concerned about the "black helicopters."

They are paranoid enough to shred everything in their houses, including their used toilet paper.

They are absolutely convinced that "spies" are keeping track of their every movement.

Well, I think they are barking up the wrong cell phone tower.

They really ought to be concerned about Facebook.

Yes, Facebook that seemingly harmless little web diversion that reports on what we eat, where we have been and every little thought that we have ever had.

Sure, you say, it's not actually Facebook that is the problem, it's our obsession with "oversharing" all those details of our lives. - More...
Monday PM - May 11, 2015

JEFF LUND:

Just another (birth)day- Birthdays are funny, because you don't really earn them.

The body stays the course, and a year later Facebook tells all of your friends its your birthday. Then you're faced with the question of either "like" every post, or do one of those, "Thanks for the birthday wishes, you're all swell" posts. Or you can do both, then make sure you reciprocate on the anniversary of their birth.

They are certainly more special if you endured circumstances, in which case you are thankful just to be around.

Assuming it's normal, when it comes to what to do, that's hard. Birthdays don't really mean what they did when you were 13, 16, 21, or whatever age it was in the 20s made you think, "what is going on here?" (I hear that happens a few times per decade after 33 or so).

Before I hit 30, a couple buddies and I went camping on the Russian River in California. We walked into town and were poisoned by the dinner special which A. was at a tiny establishment on the edge of town, B. was mussels, C. was made of mussels which weren't local, D. didn't taste right, but there was so much butter we went for it anyway. - More...
Monday PM - May 11, 2015

Political Cartoon: RIP Print
By David Fitzsimmons, The Arizona Star
Distributed to subscribers for publication by Cagle Cartoons, Inc.




Real Time U.S. Debt Clock
http://www.usdebtclock.org/

U.S. Inflation Calculator
Easily calculate the buying power of the US dollar & inflation rate from 1913-2014

U.S. Energy Info. Admin.
Heating Oil & Propane Update

Public Service Announcements
Public Meetings & Info

KGB Animal Protection

Ketchikan Borough Assembly

Live video stream of current meeting
Archived videos
Agenda and Information Packets
Assembly Meeting Minutes
Borough Records
Calendar

Ketchikan Planning Commission

Live video stream of current meeting
Agenda, Information Packets & Minutes

Ketchikan City Council

View a Video of Meeting
Agenda & Information Packets

Ketchikan School Board

Live video stream of current meeting
Agenda & Information Packets


Gravina Access Project SEIS Alternatives Development

Gravina Access Website

Police Blotters

AK Troopers Daily Dispatch
Ketchikan Police Reports
Juneau Police Reports

Ketchikan

Jobs
Today's Forecast
Satellite
Today's Weather Images
Marine Forecasts
AK Weathercams
Ketchikan Weather Data
Current AK Weather Map




CLASSIFIEDS' CATEGORIES

Announcements
Help Wanted
Job Wanted
For Sale / Free Stuff
Garage Sales
Homes / Apts/ Property
Pets
Wanted
Lost & Found
Publish Your Ad

Front Page Archives
Letter Archives
April - May 2015

| | | | | | | |
| --- | --- | --- | --- | --- | --- | --- |
| S | M | T | W | T | F | S |
| 29 | 30 | 31 | 01 | 02 | 03 | 04 |
| 05 | 06 | 07 | 08 | 09 | 10 | 11 |
| 12 | 13 | 14 | 15 | 16 | 17 | 18 |
| 19 | 20 | 21 | 22 | 23 | 24 | 25 |
| 26 | 27 | 28 | 29 | 30 | 01 | 02 |
| 03 | 04 | 05 | 06 | 07 | 08 | 09 |

More Front Page Archives & Letters


Viewpoints
Commentary
Opinions/Letters
Basic Rules &
Freedom of Speech

Questions, please contact the editor at editor@sitnews.us or call 617-9696
Sitnews reserves the right to edit.

Hypodermic Needles At Rotary Beach By Angel Holbrook - Last night, while taking a walk with some friends and our 4 children, all under the age of 8, we ended up at Rotary Beach. We decided to let the kids play before turning around. As I wandered around and watched the kids play, I found a used hypodermic needle lying on the ground. I find this incredibly disturbing. Must you leave your used hypodermic needles where you endanger others with them, especially children? - More...
Monday PM - May 11, 2015

Design of holding facilities for mine tailings By Rudy McGillvray - I have developed an idea that has been germinating ever sine I've been listening to the " The Pebble Project " debates and statements about how it's going to destroy Bristol Bay fisheries. Well it will destroy those irreplaceable resources if the mine is put into operation without extensive prior planning as to the lays of the land and how to best use those lays to the benefit of all. - More...
Monday PM - May 11, 2015

U.S History By Michael Mateer - Harvard educated First Lady Michelle Obama reminded attendees of a naturalization ceremony Wednesday that the Founding Fathers weren't born in America. The ceremony for 50 new U.S. citizens was held at the National Archives in Washington, D.C. - More...
Monday PM - May 11, 2015

Medicaid Compromise By John Suter - In order to expand Medicaid the legislature wants compromise and to cut cost on the program. A way this can be done is to give the people who would receive expanded Medicaid a witch doctor instead of a medical doctor. A witch doctor is much cheaper than a medical doctor, so the legislature would get what it wants by cutting cost on the expanded Medicaid and the people who want expanded Medicaid would receive it. - More...
Monday PM - May 11, 2015

Minimum wage increase By Paul Livingston - I am all for increasing the "take home pay" for not only the minimum wage earner but all U.S.A. employees. But first please consider and understand that raising the minimum wage brought two consequences, higher prices and fewer jobs. So raise the minimum wage if you want to pay more for a hamburger and have fewer enter level jobs. - More...
Monday PM - May 11, 2015

Tax reform By Al Ose - Harry Reid called our income tax system a voluntary one. He wants you to think it's just like giving to your church, or charity. Giving is an emotional act, usually done from the heart. Americans give to many causes, more than any other nation on Earth. We are a giving people. - More...
Monday PM - May 11, 2015

Arbor Day May 18th By Laura Charlton - I am Chair of the Ketchikan Gateway Borough Tree Board. As you know, Ketchikan is a Tree City USA, designated by the National Arbor Day Foundation. The five member Tree Board is an advisory board to the Borough Assembly, and also works to help make sure Ketchikan's public trees, ie parks, public beaches, and street trees, are safe and healthy. We strive to assist our community to maintain the beauty of our native and ornamental trees. That said, Arbor Day in the state of Alaska is always the third Monday in May, this year it is May 18th. - More...
Thursday PM - May 07, 2015

Open Letter: Skewed Process in Forming Tongass Advisory Committee By David Beebe - The board of directors of the Greater Southeast Alaska Conservation Community collectively represents over two hundred years of experience on Tongass conservation issues. We are writing this open letter to express our displeasure on 2 counts: the skewed process the Forest Service used to form the Tongass Advisory Committee (TAC), and the predictably skewed product that committee is fabricating as evidenced by the current Draft Recommendations. - More...
Tuesday PM - May 05, 2015

Imperial Metals/ Mount Polley By Del Strasbourg - I agree that the Mount Polley tailings dam failure heavily impacted the areas downstream, investigations were warranted and changes had be made to prevent another spill in the future. It is very similar process when an aircraft crashes and hundreds of people are killed or when the Exxon Valdez dumped huge amounts oil in salmon rich waters. Investigations followed and corrective measures were taken but we didn't stop flying and we didn't ban oil tankers. Terrible things happen but smart and responsible people analyze problems when they occur and develop better standards to avoid them in the future. - More...
Saturday PM - May 02, 2015

Webmail your letter or
Email Your Letter To: editor@sitnews.us

---

Articles & photographs that appear in SitNews may be protected by copyright and may not be reprinted or redistributed without written permission from and payment of required fees to the proper sources.

E-mail your news & photos to editor@sitnews.us

Photographers choosing to submit photographs for publication to SitNews are in doing so, granting their permission for publication and for archiving. SitNews does not sell photographs. All requests for purchasing a photograph will be emailed to the photographer.

The Local Paper is now available online.
Click here for this week's printed edition.