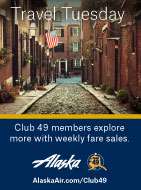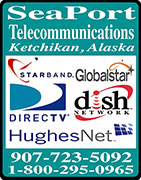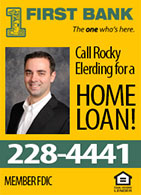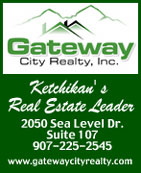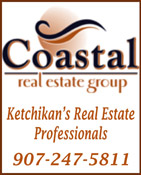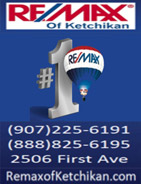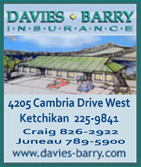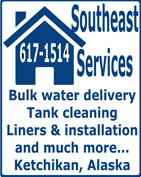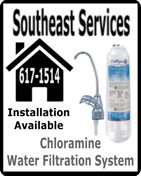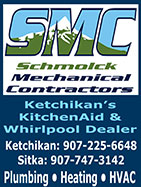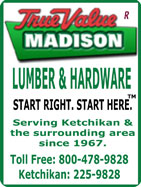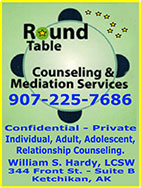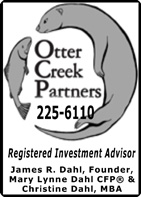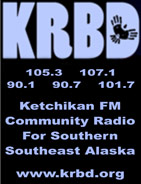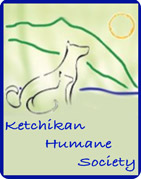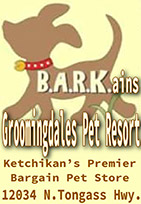 Contact


Call 617-9696


Webmail Letters


News Tips


Copyright Info


Archives
Quick News Search


Alaska


Ketchikan


SE Alaska


Alaska News Links
Columns - Articles


Dave Kiffer


Fish Factor


Money Matters
Historical Ketchikan


June Allen


Dave Kiffer


Louise B. Harrington
Ketchikan Arts & Events


Ketchikan Arts


Ketchikan Museums


KTN Public Library
Sports


Ketchikan Links
Public Records


FAA Accident Reports


NTSB Accident Reports


Court Calendar


Recent Filings & Case Dispositions


Court Records Search


Wanted: Absconders


Sex Offender Reg.


Public Notices
Weather, Webcams


Today's Forecast


KTN Weather Data


AK Weather Map


AK Weathercams


AK Earthquakes

TV Guide


Ketchikan
Ketchikan Phone Book


Yellow Pages


White Pages
Government Links


Local Government


State & National

Rescued Fawn Reported to be Thriving in New Home
The orphaned fawn, Fern, is being fed by Gretchen Moore, owner of BARK Alaska, a Ketchikan rescue center.
Front Page Photo By LAURA JENKINS ©2015
Click Here to express your appreciation to the photographer and select your Favorite Front Page Photo(s) of the Month
(Submit your photograph to be featured on the SitNews' front page. Email photo to editor@sitnews.us include your name and a brief photo description.)



Ketchikan: Rescued Fawn Reported to be Thriving in New Home By MARY KAUFFMAN - Following a very busy weekend and many caring hands, a fawn recently orphaned in Ketchikan is now safe and thriving at the Alaska Conservation Center in Portage, Alaska.

The fawn was discovered early Sunday morning by a Good Samaritan in the Ward Cove area. Gretchen Moore, owner of BARK Alaska Rescue, told SitNews the concerned citizen knew immediately that something was wrong and after looking for the doe unsuccessfully, the fawn, which still had the umbilical cord attached, was taken to the rescue center for urgent care. Moore immediately contacted the appropriate officials from the Alaska Department of Fish & Game who evaluated the care being provided by BARK Alaska for the fawn. Being satisfied with the fawn's care, the officials left the fawn in Moore's care until other arrangements could be made.

The Alaska Department of Fish and Game made sure the fawn had the correct formula to strengthen her while they looked for a placement for Fern, according the the Ketchikan Humane Society.

Moore said the fawn, which they named Fern, was very hungry and feeding began slowly so as not to let Fern drink too much at one time and gradually increased. Moore said Fern won everyone's heart immediately bringing even big hunter-men to their knees in adoration and awe.

When she arrived she was weak and thin said Moore. "We have no idea how long she had gone with out eating. She cried a lot, searching for anything that she could nurse on. She took to the bottle right away. I fed her small amounts to start. I did not want to give her a tummy ache. She pooped on me a few times. I made her a special pen with privacy. I know she was content when her eyes were bright and her nose shined."

A deceased doe had been discovered in the same area approximately a day before but no fawn was located after an intensive search, Moore learned later.

Moore said she was extremely thankful for the aid provided by Alaska Department of Fish and Game officials which made the rescue a possibility, Moore said BARK Alaska only cared for Fern for about 30 hours but that time was very critical in getting the fawn's strength up while a search was underway for a more permanent solution.

Fern left Ketchikan Monday on her way up north to the Alaska Conservation Center where she will be provided the opportunity to grow up safe and cared for. Moore received a phone call today letting BARK Alaska know that Fern had safely arrived at the Alaska Conservation Center and is doing very well. Reports are that Fern is following the staff around and is in excellent condition.

Moore said she could not thank the Alaska Department of Fish & Game enough for graciously working so hard with everyone to place Fern in a rescue. "It was a very busy weekend of calling the proper people to insure Fern could go to a safe placement facility, although we sure do miss her," said Moore.

According to the Ketchikan Humane Society's report on FaceBook, "We'd like to thank the Center for agreeing to take her, and we hope she grows up safe and happy. Her mother was killed on North Tongass and she was lucky to be rescued by a Good Samaritan," wrote the Humane Society in their public post. - More...
Tuesday PM - June 16, 2015

Ketchikan: "Bomb" Threat Escapee Arrested By MARY KAUFFMAN - The man who escaped an arrest attempt on Monday by claiming he had a "bomb" is in custody today and now being held at the Ketchikan Correctional Center without bail.

Monday at approximately 7:44 PM, the Ketchikan-based Alaska State Troopers attempted to arrest 22-year-old Herman Brown III of Ketchikan on three outstanding Felony Warrants after locating Brown III during a traffic stop near 7.3 mile North Tongass Highway.

During the contact by the Troopers in the Ward Cove area north of Ketchikan, Brown III physically resisted arrest and fought with the Troopers at the scene. During the arrest attempt, Troopers reported that Brown III produced what appeared to be a handheld explosive device and stated that it was a "Bomb." At that point the Alaska State Troopers broke contact with Brown III and attempted to get everyone to back away from the area. Brown III then fled on foot into the nearby woods.


The Alaska State Troopers, Alaska Wildlife Troopers, the U.S. Forest Service, and the Ketchikan Police Department responded to the area and attempted to locate Brown III but were not successful Monday.

Today, the Ketchikan Police Department received information that Brown III who ran from Alaska State Troopers claiming he had a bomb in the Ward Cove area Monday night, was seen entering 201 Austin Street. - More...
Tuesday PM - June 16, 2015

Alaska: Governor Issues State Disaster Declaration for Areas Affected by Sockeye Fire; FEMA provides federal funds to help fight the Sockeye Fire- Governor Bill Walker declared a state disaster Monday in response to widespread damages caused by the Sockeye Fire in Willow and the surrounding region.

This action was announced at the Matanuska-Susitna Borough Assembly Chambers after the Governor received a full briefing by Alaska Division of Forestry personnel, and flew over the affected area on Monday afternoon to observe the firefighting efforts underway. As of Monday, the fire has burned more than 6,500 acres.

The Alaska Division of Forestry (DOF), the Alaska National Guard, the Division of Homeland Security and Emergency Management, and the Mat-Su Borough have all deployed resources to aid the effort.

Two Alaska Army National Guard UH-60 Black Hawk helicopters and aircrews from the 1st Battalion, 207th Aviation Regiment have helped fight the Sockeye Fire since Sunday, performing water bucket operations near Willow.

1-207th AVN accepted their first mission to support the firefight on June 14 around 5 p.m., and they were in the air within two hours.

Alaska Army National Guard crews flew one mission Sunday and two Monday, dropping a total of 66,000 gallons of water so far. They are standing by for orders from incident command and are expected to tackle the fire again Tuesday evening.

Aircrews for water bucket drops typically include two pilots and one or sometimes two crew chiefs in each helicopter. The 1-207th currently has 11 qualified crews who must be swapped out every three to four days.

"I am proud of all the agencies, emergency personnel, and volunteers who have been working together and have done a great job in their initial response to the fire," Governor Walker said. "The fire itself has been powerful, but the human response has been equally as powerful. There has been tremendous support from around the state. The disaster declaration will put the borough in a position to have access to necessary resources from around the state."

The Alaska Army National Guard supported fire suppression efforts in June 2015 in and near Willow, Alaska. UH-60 Black Hawks from the 1-207th Aviation Regiment flew multiple missions, dipping their orange water buckets into waters east of Willow Lake and dropping thousands of gallons of water over the east side of the fire, about five miles north of Willow Airport. Sergeant Sonny Cooper, a crew chief for the 1st Battalion, 207th Aviation Regiment, flew on a crew during firefighting efforts, and operated the water bucket during missions.
Photo courtesy of Sergeant Kevan Katkus.

Governor Walker verbally issued the state disaster declaration Modnay, shortly after the Mat-Su Borough's request. In issuing the declaration, the state's Public and Individual Assistance programs have been activated.

The state's Public Assistance Program is designed to help state, local and tribal governmental entities, as well as certain private non-profit organizations restore damaged infrastructure to pre-disaster conditions. Funding will be available for emergency protective measures, temporary and permanent repairs to infrastructure, and technical and funding assistance needed to repair or replace damaged facilities.

The state's Individual Assistance is designed to provide financial assistance to individuals or families for damages to primary residence, primary mode of transportation, essential personal property and medical needs created as a direct result of a declared disaster and for which other assistance is either unavailable or inadequate. Homeowners and renters with homes that are damaged and unlivable may be eligible for state Individual Assistance Temporary Housing.

Tuesday morning the Federal Emergency Management Agency (FEMA) authorized the use of federal funds to help with firefighting costs for the Sockeye Fire, burning in Matanuska-Susitna Borough, Alaska. - More...
Tuesday PM - June 16, 2015

Alaska Science: An intriguing rock in the Alaska wilderness By NED ROZELL - Our knees pressed into crunchy lichen, three of us hunch around a rock the size of a postage stamp.

From left, Peter Jenniskens, Garrett Jones and Ned Rozell pose by an unusual rock they found near the Middle Fork of the Chandalar River.
Photo by Ned Rozell

Peter Jenniskens, a meteor astronomer with the SETI (Search for Extraterrestrial Intelligence) Institute in Mountain View, California, is smiling. This rock is unusual: it is sitting on top of day-glow lichen and is dark as a charcoal briquette.

"I'm very excited by this top layer here," Jenniskens says. "It might be a fusion crust."

A fusion crust forms on a meteorite as it burns through the atmosphere. One may have fallen on this wilderness bench of spruce and dwarf birch after blasting down from space at 13 miles per second. Jenniskens is searching here on the chance that a blue pixel caught on Fairbanks Doppler radar last Feb. 26 might represent the fallout from a broken-up six-foot meteorite.

The tall, enthusiastic scientist is kneeling over a rock that may not be of this planet.

"It hasn't sunk in yet," he says to me and wilderness guide Garrett Jones. "This could be what I am looking for. I can tell you shortly. I have a magnifying glass to tell if that's a fusion crust."

He does not pull out his magnifier right away. Instead, he rocks back on his heels and contemplates the stone. He is savoring the moment of discovery, one he has felt before in the desert of Sudan and at Sutter's Mill, California. In both places, he found chunks of black rock that hissed to Earth from asteroid belts in space. - More...
Tuesday PM - June 16, 2015




Real Time U.S. Debt Clock
http://www.usdebtclock.org/

U.S. Inflation Calculator
Easily calculate the buying power of the US dollar & inflation rate from 1913-2014

U.S. Energy Info. Admin.
Heating Oil & Propane Update

Public Service Announcements
Public Meetings & Info

KGB Animal Protection

Ketchikan Borough Assembly

Live video stream of current meeting
Archived videos
Agenda and Information Packets
Assembly Meeting Minutes
Borough Records
Calendar

Ketchikan Planning Commission

Live video stream of current meeting
Agenda, Information Packets & Minutes

Ketchikan City Council

View a Video of Meeting
Agenda & Information Packets

Ketchikan School Board

Live video stream of current meeting
Agenda & Information Packets


Gravina Access Project SEIS Alternatives Development

Gravina Access Website

Police Blotters

AK Troopers Daily Dispatch
Ketchikan Police Reports
Juneau Police Reports

Ketchikan

Jobs
Today's Forecast
Satellite
Today's Weather Images
Marine Forecasts
AK Weathercams
Ketchikan Weather Data
Current AK Weather Map




CLASSIFIEDS' CATEGORIES

Announcements
Help Wanted
Job Wanted
For Sale / Free Stuff
Garage Sales
Homes / Apts/ Property
Pets
Wanted
Lost & Found
Publish Your Ad

Front Page Archives
Letter Archives
May - June 2015

| | | | | | | |
| --- | --- | --- | --- | --- | --- | --- |
| S | M | T | W | T | F | S |
| 26 | 27 | 28 | 29 | 30 | 01 | 02 |
| 03 | 04 | 05 | 06 | 07 | 08 | 09 |
| 10 | 11 | 12 | 13 | 14 | 15 | 16 |
| 17 | 18 | 19 | 20 | 21 | 22 | 23 |
| 24 | 25 | 26 | 27 | 28 | 29 | 30 |
| 31 | 01 | 02 | 03 | 04 | 05 | 06 |
| 07 | 08 | 09 | 10 | 11 | 12 | 13 |


Viewpoints
Commentary
Opinions/Letters
Basic Rules &
Freedom of Speech

Questions, please contact the editor at editor@sitnews.us or call 617-9696
Sitnews reserves the right to edit.

Lack of responsibility By Charlie Freeman - Way back, before the first oil lease sale, the entire State budget was around $46 million. The folks running the show were hard pressed to figure out where to find the money. Oh, they had a State income tax, but we had little income. Then came the $900 million (We listened to the bidding on KTKN]. They blew it all within 3 years. That embarrassed the powers that be, and,maybe the most diverse of elected people ever, came up with the Perm fund, which, through the PFD, has proved to be the best return to the State economy, ever. The Fund was protected by the PFD, which was intended to buy support. And it did. - More...
Friday PM - June 12, 2015

In a galaxy far, far away By Judith Green - First City Players production of William Shakespeare's Romeo & Juliet is a grand performance, adapted and directed by Keith Smith. As always, "our town" has proven "we've got TALENT" and like to share. - More...
Friday PM - June 12, 2015

Big Thorne Sale By Chas Edwardson - I was born and raised in Ketchikan Alaska as were my four daughters and three grandchildren. I graduated from Ketchikan High school as did my wife in 1982. I commercial fished off the west coast of Prince of Wales Island from the age of 13 to the age of 20 as a crewman. I purchased a commercial fishing boat at 24 and continued to fish until the age of 30. I own a home in Coffman Cove where I intend to retire or at least work a little less. I am currently a General Contractor here in Ketchikan. I know a little about this area. - More...
Friday PM - June 12, 2015

Building A Sustainable Future By Rep. Dan Ortiz - I'm writing from Fairbanks, Alaska, where I am attending Governor Walker's event "Building a Sustainable Future: Conversations with Alaskans." The Walker-Mallot administration invited Alaskans from around the state with diverse interests and political perspectives to gather and gain a better understanding of our state's fiscal situation. I was pleased to see Doug Ward, from the Vigor Shipyard and Ketchikan community, also attended the event. - More...
Monday PM - June 08, 2015

Alaska Pioneer Homes By Virginia Adams- I read the Ketchikan Daily News June 8, 2015 edition, and on the front page was an article titled "Pioneers' homes among 'low priority". I was shocked! As I continued to read the article I read this sentence "Just about every service of the Dept of Health and Social Services was ranked as critical aside from the Alaska Pioneers' Homes." Are they really saying that our elderly are not as important as our youth? Our seniors deserve the best of care and should never be considered a low priority. - More...
Monday PM - June 08, 2015

Ugh By Rep. Jonathan Kreiss-Tomkins - On behalf of the legislative branch of government in Alaska, I am SO sorry. I've heard some grizzled Alaska political observers lament they haven't seen it so bad since 1981. I've heard some say it's never been this bad, ever. - More...
Monday PM - June 08, 2015

Obama Trade agreement:
Has Rep. Young read the bill? By A. M. Johnson - The question of our Representative having had read the content on President Obama's Trade Agreement or has worthy knowledge of the content is important as the voices out of Washington D.C. are indicating that Congress is pulling another Democrat inspired "We have to vote on it to see what is in it" bit of trickery. It is sounding as though the Republicans are playing along in another act of allowing this President to void the Constitution or that America does not bend to the United Nations on matters of sovereignty subjects there of which are purported to be contained deep within the framework of this agreement. - More...
Monday PM - June 08, 2015

Borough Assembly Meeting Prayer By Janalee Minnich Gage - IT May Be Time that we all begin to spend more time at the Ketchikan city and borough council meetings, and pay more attention to who's influencing who.... - More...
Monday PM - June 08, 2015

The Phantom Iraqi Army By Donald A. Moskowitz - The Iraqi Army has a history of moving to the rear and exposing their back sides to attacking forces.

The Iraqi Army melted like butter when we attacked them in 2003. They faded away when ISIL attacked them, and then lost Mosul and most of northwestern Iraq along with large quantities of U.S. equipment. Recently they turned tail and abandoned U.S. military equipment when they ran from Ramadi. - More...
Monday PM - June 08, 2015

American Exceptionalism By Rex Barber - All people in that infancy before the womb, are endowed with an eternality of heart and soul . ( Human beings being defined by rights.) And an inner desire to follow one's conscience as it directs him or her. - More...
Monday PM - June 08, 2015

Webmail your letter or
Email Your Letter To: editor@sitnews.us

---

Articles & photographs that appear in SitNews may be protected by copyright and may not be reprinted or redistributed without written permission from and payment of required fees to the proper sources.

E-mail your news & photos to editor@sitnews.us

Photographers choosing to submit photographs for publication to SitNews are in doing so, granting their permission for publication and for archiving. SitNews does not sell photographs. All requests for purchasing a photograph will be emailed to the photographer.

The Local Paper is now available online.
Click here for this week's printed edition.