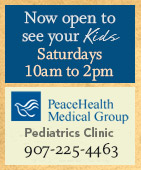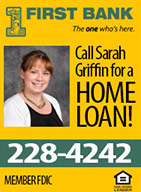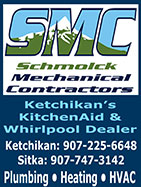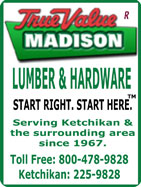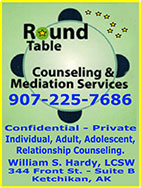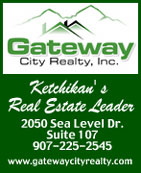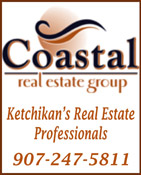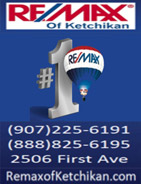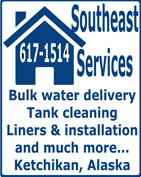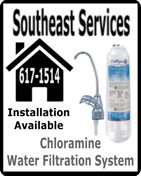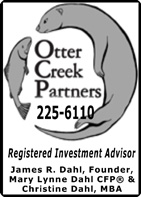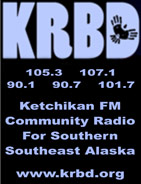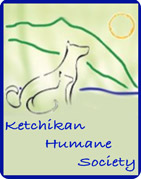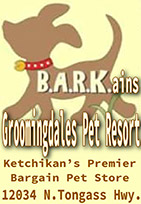 Contact


Call 617-9696


Webmail Letters


News Tips


Copyright Info


Archives
Quick News Search


Alaska


Ketchikan


SE Alaska


Alaska News Links
Columns - Articles


Dave Kiffer


Fish Factor


Money Matters
Historical Ketchikan


June Allen


Dave Kiffer


Louise B. Harrington
Ketchikan Arts & Events


Ketchikan Arts


Ketchikan Museums


KTN Public Library
Sports


Ketchikan Links
Public Records


FAA Accident Reports


NTSB Accident Reports


Court Calendar


Recent Filings & Case Dispositions


Court Records Search


Wanted: Absconders


Sex Offender Reg.


Public Notices
Weather, Webcams


Today's Forecast


KTN Weather Data


AK Weather Map


AK Weathercams


AK Earthquakes

TV Guide


Ketchikan
Ketchikan Phone Book


Yellow Pages


White Pages
Government Links


Local Government


State & National

Wednesday
May 20, 2015

Ketchikan's Busy Harbor
Ruby Princess as it she was leaving port at around 3:30pm, Tuesday.
Front Page Photo By SHAWN J. RICKMAN ©2015
Click Here to express your appreciation to the photographer and select your Favorite Front Page Photo(s) of the Month
(Submit your photograph to be featured on the SitNews' front page. Email photo to editor@sitnews.us include your name and a brief photo description.)



Alaska: Voting in Anchorage During Special Session Likely Illegal - Governor Bill Walker's press secretary Grace Jang, clarified today in a news release that the Governor has not given the legislature "permission" to hold special session outside of Juneau, as some media outlets have reported.

Jang, stressed that the governor's special session call is for Juneau. She said, "His number one priority right now is that legislators finish their work to pass a fully funded budget."

"However, he is concerned that any official action the legislature takes outside the capital city could result in a court challenge," said Jang. "That is a risk of which the legislature has been advised by its own legal counsel."

Governor Walker issued a special session proclamation on April 27th to take up the issues of Medicaid expansion, a fully funded budget, and Erin's Law. That proclamation stated the session was to occur in Juneau.

On Monday, May 18th, the House and Senate majorities notified legislators that the Legislature would convene this week in Anchorage for floor sessions at the Anchorage Legislative Information Office on Thursday. It was announced the Senate will gavel in at 11:00 a.m. and the House at 1:00 p.m. May 21.

Senator Bill Wielechowski (D-Anchorage) requested a legal opinion from the non-partisan Legislative Legal Services regarding the constitutionality of holding floor sessions in Anchorage when the Governor's proclamation declared Juneau as the session location. An opinion from Legislative Legal Services offers that if voting were to occur in Anchorage when the proclamation specifically called for convening in Juneau, the action would likely violate Alaska's Constitution.

"It is my advice that a court faced with this situation, absent an agreement between the legislature and governor, would find that the legislature may not meet in floor sessions in Anchorage during a special session called by the governor in Juneau," said Director of Legal Services Doug Gardner. Director Gardner concluded, "So, the legislature must meet in Juneau under the Governor's current proclamation of April 27, 2015, to comply with the Constitution." - More...
Wednesday PM - May 20, 2015

Alaska: Legislation to Protect Alaska's Children from Sexual Predators "Hijacked" by Senate Education Committee - Wednesday, the Senate Education Committee passed a new version of a bill that includes Erin's Law, which is a proven tool to prevent child sexual abuse. House Bill 44 also included language calling on public schools to teach students about how to prevent dating violence. The new version of the bill was amended by the Senate Education Committee, at the behest of Senator Mike Dunleavy (R-Wasilla), to bar organizations like Planned Parenthood from teaching students about sexuality or sexually transmitted diseases. It also requires school districts to get parental permission before students can take classes about human reproduction or sexual matters. The new version of House Bill 44 also eliminates requirements for schools to offer college readiness tests.

Representative Geran Tarr (D-Anchorage) has been working on getting Erin's Law passed for the last two years and sponsored one of the four pieces of legislation considered during the ongoing legislative session. Rep. Tarr was hopeful Governor Walker's decision to add Erin's Law to the call for the Special Session would result in prompt passage by the House and Senate.




"Senator Dunleavy has taken a non-partisan bill to protect future generations of Alaskans from being sexually abused and changed it so dramatically that I can no longer support it," said Rep. Tarr. "To add language from bills that haven't received a single hearing is an abuse of the process. The public is outraged by these actions."

Erin's Law is named for child sex abuse survivor Erin Merryn who is working to get the law passed in all 50 states. Merryn visited Alaska last year to testify before the Alaska Legislature and she has been following the developments with the bill this session.

"The new version of House Bill 44 is no longer Erin's Law and I won't consider it a success if this bill is passed," said Merryn. "Senator Dunleavy and the members of the Senate Education committee who supported this action have twisted the purpose of Erin's law and are playing politics with children's lives." - More...
Wednesday PM - May 20, 2015

Alaska: Three Life Sentences Imposed On Man Following Convictions - This week United States District Court Judge, Ralph R. Beistline, sentenced an Anchorage man, Stuart T. Seugasala, a.k.a. "Tone," age 40, to three terms of life imprisonment following his January 2015 convictions on drug trafficking conspiracy and two kidnapping charges. Judge Beistline imposed a consecutive seven year sentence on firearms violations, as well as concurrent ten year terms of convictions for unauthorized access to private health information (HIPAA). There is no parole in the federal penal system. Seugasala will spend the rest of his natural life in custody.

In imposing the life sentences on Seugasala, Judge Beistline stated, "You enjoyed being a drug kingpin, you seemed to enjoy the misery that you created, and you enjoyed your criminal posse," who Seugasala directed to commit home invasion robberies to steal money and/or drugs.

According to Assistant U.S. Attorneys Stephan A. Collins and Frank V. Russo, who tried the case, Seugasala had previously been convicted of drug trafficking in 2000 and served over nine years in prison. Following his release, Seugasala returned to Anchorage, Alaska where he opened and operated a video gaming place that catered to youths called "Friendly Fire." Seugasala also returned to drug trafficking.

In late 2012 to early 2013, Seugasala became associated with Phosavan Khamnivong,a.k.a. "P.K," a convicted murder who served eight years of a 20 year sentence. The men started bringing nearly pure methamphetamine, as well as other drugs, into Alaska from California. On March 13, 2013, Seugasala, Khaminvong, Timothy Miller, a.k.a. "Lil Tone," and Anoai Sialofi, a.k.a. "A-Loc," kidnapped, tortured, and sexually assaulted two men because one of the men owed Khamnivong a past due heroin debt. At Seugasala's direction, the sexual assault of one of the victims was videotaped so that he could intimidate others that owed the group money. The victims were released after over three hours, and only after one of the victims agreed to repay the drug debt. - More...
Wednesday - May 20, 2015

Alaska: Unmanned aircraft used to survey ice for whalers By SUE MITCHELL - Researchers used an unmanned aircraft to map the sea ice north of Barrow in April as part of a cooperative effort between the Native community of Barrow and the University of Alaska Fairbanks.

Barrow residents build a trail through the sea ice.
UAF photo by Dyre Oliver Dammann

Whaling captains want to know the safest route across the ice to reach leads where bowhead whales will pass by. Every year, the community of Barrow uses hand tools to build trails that extend up to several miles across sometimes very rough sea ice. Knowing the most efficient route through the ice ahead can save labor and improve safety for hunters on the landfast ice. If the ice is too thin and poorly grounded to the ocean floor, it may break off during severe wind events or ocean currents, a potential hazard for people on the ice.

Some parts of the ice are crumpled and folded, extending down to the sea floor, while other areas are smoother and easily travelled. Craig George of the North Slope Borough Department of Wildlife Management and whaling captains Harry Brower and Eugene Brower were interested in more information about the topography and geography of the constantly changing sea ice.

UAF scientists Hajo Eicken, Andy Mahoney and the sea ice group at UAF have worked with the Barrow community for years to understand and monitor the sea ice and map the trails across it. The sea ice group installed a radar and a webcam in 2007 to provide a continuous view of the ice from a vantage point in Barrow. While these provide important information to both scientists and locals, the view from the side and the resolution at a distance limit their usefulness. Satellite data is available, but expensive. - More...
Wednesday PM - May 20, 2015

Columns - Commentary

DAN ORTIZ: Ketchikan Needs CVP Funds - The Alaska State Legislature is midway into the special session called by Governor Walker. The Senate Majority Leadership and the House Minority continue to be locked in a stalemate over priorities in our attempts to reduce state spending while maintaining essential services. There have been very few, if any direct negotiations/discussions between the parties involved since the recess in the special session that was called for by the House and Senate majorities. Simply put, we in the Legislature are not doing the work of the Alaskan people, that we were elected to do. Many of us, in both bodies, are extremely frustrated by this fact. We are very much aware of the tough position we are leaving local governments and school districts in by our inactivity. - More...
Wednesday PM - May 20, 2015

TOM PURCELL:

Schooling Millennials - Welcome to class, American millennials. Sit down and take notes — because you are in for a rude awakening.

According to a report by the Educational Testing Service, you have "weak skills in literacy, numeracy, and problem solving in technology-rich environments" when compared to your international peers.

Based on data from the Programme for the International Assessment of Adult Competencies, a survey of adult skills, American millennials didn't perform so well.

Our millennials "scored lower than 15 of the 22 participating countries" in literacy. "Only millennials in Spain and Italy had lower scores," the ETS report says.

"In numeracy, they ranked last, along with Italy and Spain."

In problem-solving in technology-rich environments, they "also ranked last, along with the Slovak Republic, Ireland, and Poland."

And "The youngest segment of the U.S. millennial cohort (16- to 24-year-olds), who could be in the labor force for the next 50 years, ranked last in numeracy along with Italy and among the bottom countries in" technological problem-solving. "In literacy, they scored higher than their peers in Italy and Spain."

Oh, well. At least our millennials are No. 1 in self-esteem!

When you consider that the key area of job growth in America is in the technology sector — where communication, math and problem-solving skills are essential — the future doesn't bode well for millions of you millennials. - More...
Wednesday PM - May 20, 2015

Political Cartoon: News Update
By David Fitzsimmons ©2015, The Arizona Star
Distributed to subscribers for publication by Cagle Cartoons, Inc.




Real Time U.S. Debt Clock
http://www.usdebtclock.org/

U.S. Inflation Calculator
Easily calculate the buying power of the US dollar & inflation rate from 1913-2014

U.S. Energy Info. Admin.
Heating Oil & Propane Update

Public Service Announcements
Public Meetings & Info

KGB Animal Protection

Ketchikan Borough Assembly

Live video stream of current meeting
Archived videos
Agenda and Information Packets
Assembly Meeting Minutes
Borough Records
Calendar

Ketchikan Planning Commission

Live video stream of current meeting
Agenda, Information Packets & Minutes

Ketchikan City Council

View a Video of Meeting
Agenda & Information Packets

Ketchikan School Board

Live video stream of current meeting
Agenda & Information Packets


Gravina Access Project SEIS Alternatives Development

Gravina Access Website

Police Blotters

AK Troopers Daily Dispatch
Ketchikan Police Reports
Juneau Police Reports

Ketchikan

Jobs
Today's Forecast
Satellite
Today's Weather Images
Marine Forecasts
AK Weathercams
Ketchikan Weather Data
Current AK Weather Map




CLASSIFIEDS' CATEGORIES

Announcements
Help Wanted
Job Wanted
For Sale / Free Stuff
Garage Sales
Homes / Apts/ Property
Pets
Wanted
Lost & Found
Publish Your Ad

Front Page Archives
Letter Archives
April - May 2015

| | | | | | | |
| --- | --- | --- | --- | --- | --- | --- |
| S | M | T | W | T | F | S |
| 29 | 30 | 31 | 01 | 02 | 03 | 04 |
| 05 | 06 | 07 | 08 | 09 | 10 | 11 |
| 12 | 13 | 14 | 15 | 16 | 17 | 18 |
| 19 | 20 | 21 | 22 | 23 | 24 | 25 |
| 26 | 27 | 28 | 29 | 30 | 01 | 02 |
| 03 | 04 | 05 | 06 | 07 | 08 | 09 |
| 10 | 11 | 12 | 13 | 14 | 15 | 16 |

More Front Page Archives & Letters


Viewpoints
Commentary
Opinions/Letters
Basic Rules &
Freedom of Speech

Questions, please contact the editor at editor@sitnews.us or call 617-9696
Sitnews reserves the right to edit.

Ketchikan faces a new opportunity By Kent Miller - From inception of the Alaska Marine Highway System through the 1970s, Alaska Marine Highway ships every year ran south to Puget Sound for maintenance, often laying in Seattle through the winter. Then, Ketchikan citizens proposed development of an Alaskan shipyard to perform necessary ship maintenance and repair in Alaska. This was a novel concept at the time, it was even said it could not be done. But today Ketchikan Shipyard demonstrates that ship repair and newbuilding are viable sectors of Alaska's economy. In creating the Ketchikan Shipyard, Alaskans, and especially the citizens and workers of Ketchikan, have succeeded in bringing home millions of dollars in expenditure — Alaska's earnings and wealth — that otherwise would have continued to flow outside. - More...
Wednesday PM - May 20, 2015

THE THIRD QUARTER OF 2016 By David G Hanger - Start saving now for what will transpire locally by the third quarter of 2016, or, conversely, get ready to move. I was a little surprised to hear that already the state is delaying payments to the shipyard, and a year from now that situation will be much, much worse. By the end of the third quarter 2016 this hospital boondoggle will have concluded itself, and all those people will have cleared out with their gains that the remaining citizens of this town will be paying off for the next 30 years. We will be lucky if the economic contraction is in the 10% to 15% range; contingent upon what our politicians do that contraction could be 25% or more. - More...
Wednesday PM - May 20, 2015

Bar Harbor Parking By Mike Youngblood - Those of us who regularly use the parking area around the VFW hall while we access our boats have noticed recently that parking has become a real issue there. The construction of the new addition to the hospital requires numerous workers, and they all need a place to park. It's very convenient for them since it's right across the street from the jobsite. - More...
Wednesday PM - May 20, 2015

High School Concert By Judith Green - We have wonderful dedicated musicians here in our school district - thank you to each one of you. - More...
Wednesday PM - May 20, 2015

Myth: Man-made Global Warming By Marvin Seibert - Chicken Little once screamed the Sky is falling! Now we have Barack Obama and his minions claiming the same thing. Mr. Obama claims that it is causing Rising Seas, Poverty, ISIS Beheadings and now Asthma. All you need to know that it is another way for governments to have an excuse to control people s behavior. What he won t tell you that this is just the natural cycle of the climate of the earth. Activity from the Sun regulates the climate, how arrogant is it to believe that man has any influence! - More...
Wednesday PM - May 20, 2015

LOCAL GOVERNMENTS STEPPING UP TO FILL SHORTFALLS IN SCHOOL FUNDING WON'T BE ENOUGH IF LEGISLATURE DOESN'T RESTORE BASIC FUNDING By Lisa Parady - Juneau and Fairbanks are amongst the municipalities that have voted to increase education funding in light of the gap created by the state legislature. Cities and boroughs can't do it alone, however. The Legislature should fulfill its commitments, since education is both a constitutional duty and, as schools educate the vast majority of the children in the state, the best place to invest limited funds. In doing its part – by restoring the formula cuts – the legislature can give schools and school boards the time needed to sort out sensible options for the future. Finally, it should be noted that it is unusually underhanded to cut school funding while simultaneously draining forward funding for schools, effectively shorting schools today while taking school dollars for tomorrow to fund other government activities. - More...
Wednesday PM - May 20, 2015

Why the Uproar Over Unjust
Teacher Evaluations is a Sham By Cevin Soling - Recently, Sheri Lederman, a 4th grade teacher, filed a lawsuit against the New York State Department of Education on the grounds that the metrics used to appraise her performance are fundamentally flawed. Despite a bevy of sincere accolades from students and parents that stretch the length of her esteemed 17 year career, she was deemed "ineffective" as an educator based on her value-added modeling (VAM) evaluation. This complaint follows three other lawsuits which evidence mounting resistance among educators to this approach of measuring performance. In response, defenders cite a body of scientific research that went into developing the assessment protocol. While critics are undeniably correct about certain fundamental problems with VAM – it does not take a genius to realize that if students get high scores on a test, there is little room for measured growth – teachers' unmitigated hypocrisy undermines any reason to acknowledge the legitimacy of their grievances. - More...
Wednesday PM - May 20, 2015

Troops Needed In Afghanistan By Donald A. Moskowitz - The Obama administration finally listened to our military leaders, and they are now planning on leaving 9800 troops in Afghanistan through 2016 and probably beyond. Originally they were going to draw down to 5500 troops. - More...
Wednesday PM - May 20, 2015

Re: U.S. History By Derek Andrews - So yet again someone reads or sees comments and twists them out of context because they most likely have some dislike of an individual. Mr. Mateer did this regarding First Lady Michelle Obama due to her saying the founding fathers of the America were not born in the United States. He argues Ben Franklin was born in Pennsylvania and others were born in Virginia. He then concludes his findings with a quote from John Wayne to call her stupid. - More...
Wednesday PM - May 20, 2015

Re: U.S History By Margaret Cloud - The letter supposedly written by Michael Mateer has been circulating for some time (about a year) and is nothing more than a copy/paste. It is also factually incorrect. - More...
Wednesday PM - May 20, 2015

Webmail your letter or
Email Your Letter To: editor@sitnews.us

---

Articles & photographs that appear in SitNews may be protected by copyright and may not be reprinted or redistributed without written permission from and payment of required fees to the proper sources.

E-mail your news & photos to editor@sitnews.us

Photographers choosing to submit photographs for publication to SitNews are in doing so, granting their permission for publication and for archiving. SitNews does not sell photographs. All requests for purchasing a photograph will be emailed to the photographer.

The Local Paper is now available online.
Click here for this week's printed edition.