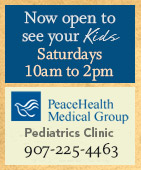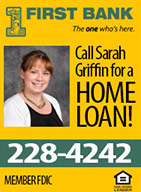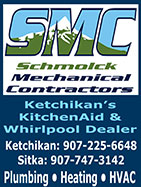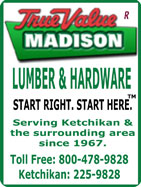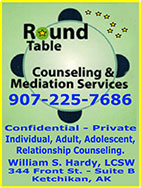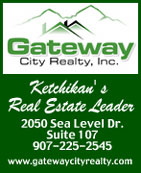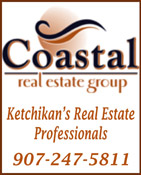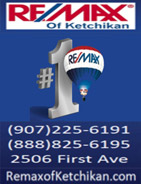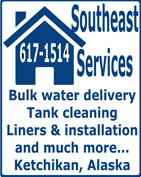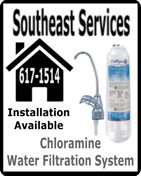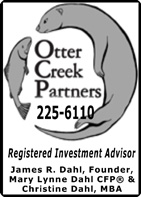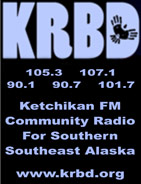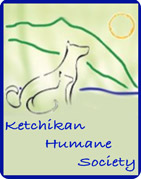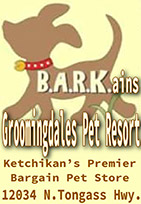 Contact


Call 617-9696


Webmail Letters


News Tips


Copyright Info


Archives
Quick News Search


Alaska


Ketchikan


SE Alaska


Alaska News Links
Columns - Articles


Dave Kiffer


Fish Factor


Money Matters
Historical Ketchikan


June Allen


Dave Kiffer


Louise B. Harrington
Ketchikan Arts & Events


Ketchikan Arts


Ketchikan Museums


KTN Public Library
Sports


Ketchikan Links
Public Records


FAA Accident Reports


NTSB Accident Reports


Court Calendar


Recent Filings & Case Dispositions


Court Records Search


Wanted: Absconders


Sex Offender Reg.


Public Notices
Weather, Webcams


Today's Forecast


KTN Weather Data


AK Weather Map


AK Weathercams


AK Earthquakes

TV Guide


Ketchikan
Ketchikan Phone Book


Yellow Pages


White Pages
Government Links


Local Government


State & National

Saturday PM -
May 16, 2015

Murphy's Landing Sunset
Front Page Photo By CHRIS WILHELM ©2015
Click Here to express your appreciation to the photographer and select your Favorite Front Page Photo(s) of the Month
(Submit your photograph to be featured on the SitNews' front page. Email photo to editor@sitnews.us include your name and a brief photo description.)



Armed Forces Day: Troops, Veterans Honored at Armed Forces Day Ceremony By SHANNON COLLINS - As the last notes of "Taps" echoed off the stones of the Tomb of the Unknowns today, service members representing the Army, Navy, Air Force, Marine Corps and Coast Guard and veterans from World War II and the Korean War slowly dropped their salutes.

Master Chief Petty Officer of the Navy Michael Stevens steps forward to pin a medallion representing the Navy on a wreath honoring members of the armed forces during Armed Forces Day ceremonies at Arlington National Cemetery in Virginia, May 16, 2016.
Photo by SHANNON COLLINS

Tour groups of people visiting Arlington National Cemetery witnessed the changing of the guard, followed by honor guards from each of the service branches marching up in file and rendering honors as the colors were posted.

Marine Corps Sgt. Maj. Bryan B. Battaglia, senior enlisted advisor to the chairman of the Joint Chiefs of Staff, was joined by all five senior enlisted service advisors in a wreath-laying ceremony at the tomb to mark the 65th annual Armed Forces Day. Afterward, the U.S. Army Concert Band performed patriotic music at a free concert.

'We Celebrate … with the Fallen'

The wreath will be on display for the day at the Tomb of the Unknowns to honor those who gave the last full measure, "but Armed Forces Day honors all service members past and present," Battaglia said.

"We celebrate Armed Forces Day with the fallen," the sergeant major said.

"What better place for us to thank those who played such an integral role in protecting America's freedom and liberty? Like many national burial grounds across the globe, here are harbored and housed America's heroes, the hundreds of thousands of men and women who have, for more than 240 years, proudly and courageously worn the cloth of our nation," he said.

"At Arlington today, we are encircled by those brave and courageous men and women, past and present, active, reserve and National Guard, living veterans and our fallen, all who have proudly served and continue to serve our country," Battaglia said.

Veterans Remember

For Marine Corps veteran Brian Long, who served four years as a mortarman during the Beirut Conflict with the 2nd Battalion, 6th Marines, Armed Forces Day was a reunion with his unit and with Battaglia.

"I haven't seen this group of Marines since 1980," said the former sergeant. "It was an opportunity to renew some acquaintances and regain some familiarity. [Battaglia] worked for me as a young lance corporal, and 35 years later, he's the senior enlisted advisor. We're very proud of him."

Long said he was honored to be at the event because he has had a member of his family serve in the armed forces in one conflict or another since World War I through Vietnam and into Afghanistan and Iraq.

"My father was a World War II veteran," he said. "We lost him a number of years ago, but he was a [prisoner of war] who fought in Europe. It's special to be here surrounded by what it means to be an American and to be able to share this with brothers from all of the armed forces. It's an honor to be here for Armed Forces Day."

Vietnam veteran Clifford Barnes arrived at Arlington via an Honor Flight from Austin, Texas. He served in the Army for 41 years and said the event was indescribable.

"You just can't describe what it feels like to be here," he said. "The hair on the back of my neck was standing up. I was getting butterflies. I really enjoyed it. It brought back all of the worthwhile things I've done." - More...
Saturday PM - May 16, 2015




Southeast Alaska: Alaska high school students win top national honors for research - Two Alaska high school students won top honors in a national competition held in Hunt Valley, Maryland for original scientific research with first place going to a Petersburg High School student.

Left to right: West Valley High School science teacher Gregory Kahoe, Petersburg High School student Ian Fleming, West Valley student Michael Kaden-Hoffmann and Alaska Statewide High School Science Symposium director Abel Bult-Ito.
Photograph Courtesy UAF

Ian Fleming, of Petersburg, earned first place and a $12,000 scholarship for his research on the negative effects of a common herbicide on coho salmon eggs.

Fleming, from Petersburg High School in Southeast Alaska, won first place for his research and how he presented it in the competition category of "Environmental Science." He said he wanted to see how coho salmon eggs would fare when exposed to different amounts of the common herbicide Roundup because it "was important to me, my family and the state." At one point, he said, there was a proposed plan to use herbicides in Petersburg to control vegetation along roads that often cross over or run alongside streams where coho salmon and other species spawn.

Fleming said he entered ASHSSS as part of his AP Biology class, which required all the students to develop a research project for the symposium. His mentor was his father, Doug Fleming, who commercially fishes after a career as a fishery biologist in Alaska. Ian Fleming said the project helped him learn about the scientific method.

"I think it's important to learn about the scientific method early on, because it doesn't really change as you move through the different levels of education," he said. "If you get exposed to it early, you can build off of it, become more precise at it and gain a greater understanding of how it works."

Michael Kaden-Hoffmann, of Fairbanks, won fourth place and $300 for a poster detailing research that supports the recognition of three and not just two species of the plant dwarf rosebay (Therorhodion), which grows in Alaska. - More...
Saturday PM - May 16, 2015

Fish Factor: Is it time to cut halibut bycatch in the Bering Sea? By LAINE WELCH - Nowhere in the world do people have as much opportunity to speak their minds to fish policy makers as they do in Alaska. As decision day approaches, a groundswell of Alaska voices is demanding that fishery overseers say bye-bye to halibut bycatch in the Bering Sea.

They are speaking out against the more than six million pounds of halibut that are dumped overboard each year as bycatch in trawl fisheries that target flounders, rockfish, perch, mackerel and other groundfish (not pollock).

The bycatch levels, which are set by the North Pacific Fishery Management Council (NPFMC), have not been changed for 20 years for the so called "Amendment 80" fleet of 28 Seattle-based trawlers. At the same time, the halibut catches for commercial, sport and subsistence users have been slashed every year for 14 years due to stock depletion and slow growing, small fish.

The NPFMC will decide on cutting the halibut bycatch level by up to 50 percent when it meets the week of June 1 in Sitka.

Federal data show that the multi-billion pound trawl fisheries discarded seven times more halibut (animals) in 2014 than were landed by fishermen in the same Bering Sea region.

"Halibut bycatch comes off the top," said Jeff Kauffman of St. Paul, one of nearly 2,000 Alaskans who holds fishing shares of the halibut stocks. Kauffman has seen his region's share of the small boat halibut catch dwindle by 63 percent to less than 400,000 pounds.

"There has been a de facto reallocation from the directed fisheries to the bycatch fisheries," he said. "Conservation of the stock is riding solely on the backs of the halibut fishermen."

"Alaska is the model for fishery sustainability and we should not prioritize bycatch over all the other harvests. And this is what we are seeing out in the Bering Sea," agreed Theresa Peterson of Kodiak, an outreach coordinator for the Alaska Marine Conservation Council.

Just because the fish is far away, doesn't mean it has no impact on all other fishing communities, she pointed out.

"Tagging studies show clearly that a halibut born in the Bering Sea could end up virtually in any management area within a couple years of its life. It's a bycatch issue that affects all user groups throughout the state," Peterson said.

Data also show the average size of the halibut caught as bycatch last year in the Bering Sea was 4.76 pounds, less than half the weight of a typical 26-inch halibut. Between 70-90 percent of those smaller fish are slated to migrate out of the region upon maturity.

So far 16 Alaska groups and communities have passed resolutions and/or written strongly worded letters to the NPFMC pushing for a 50 percent bycatch cut. A dozen Alaska legislators also have written to urge the Council to make the cut. - More...
Saturday PM - May 16, 2015

Alaska: Chemical tags in ear bones track Alaska's Bristol Bay salmon - Salmon carry a strontium chemical signature in their "ear bones" that lets scientists identify specific streams where the fish hatched and lived before they were caught at sea. This chemical signature recorded on the ear bones of Chinook salmon from Alaska's Bristol Bay region could tell scientists and resource managers where they are born and how they spend their first year of life.

This otolith has been extracted from a fish. It is still within its fluid sac which is surrounded on the outside by blood vessels. Otoliths help fish with hearing and balance.
Photo credit: Sean Brennan, University of Washington

This bone, called an otolith, accumulates layers as a fish grows, similar to trees. These "growth rings" are produced throughout a salmon's life. Scientists can tell where the fish lived by matching the chemical signatures of the otolith with the chemical signatures of the water in which they swim, according to a study published May 15 in the online, open-access journal Science Advances.

"Each fish has this little recorder, and we can reveal the whole life history of the fish from the perspective of the otolith. Each growth ring is a direct reflection of the environment the fish was swimming in at the time it was formed," said lead author Sean Brennan, who completed the study as a doctoral student at the University of Alaska Fairbanks. He is now a postdoctoral researcher in the University of Washington's School of Aquatic and Fishery Sciences.

This chemical signature comes from isotopes of the trace element strontium, found in bedrock. Strontium's chemical makeup varies geographically. As rushing water weathers the rocks, the element is dissolved and released into the water. The dissolved strontium ions get picked up by fish, either through the gills or gut lining, then are deposited onto the otolith. - More...
Saturday PM - May 16, 2015

Political Cartoon: George Monkeynopoulos
By Rick McKee, The Augusta Chronicle
Distributed to subscribers for publication by Cagle Cartoons, Inc.




Real Time U.S. Debt Clock
http://www.usdebtclock.org/

U.S. Inflation Calculator
Easily calculate the buying power of the US dollar & inflation rate from 1913-2014

U.S. Energy Info. Admin.
Heating Oil & Propane Update

Public Service Announcements
Public Meetings & Info

KGB Animal Protection

Ketchikan Borough Assembly

Live video stream of current meeting
Archived videos
Agenda and Information Packets
Assembly Meeting Minutes
Borough Records
Calendar

Ketchikan Planning Commission

Live video stream of current meeting
Agenda, Information Packets & Minutes

Ketchikan City Council

View a Video of Meeting
Agenda & Information Packets

Ketchikan School Board

Live video stream of current meeting
Agenda & Information Packets


Gravina Access Project SEIS Alternatives Development

Gravina Access Website

Police Blotters

AK Troopers Daily Dispatch
Ketchikan Police Reports
Juneau Police Reports

Ketchikan

Jobs
Today's Forecast
Satellite
Today's Weather Images
Marine Forecasts
AK Weathercams
Ketchikan Weather Data
Current AK Weather Map




CLASSIFIEDS' CATEGORIES

Announcements
Help Wanted
Job Wanted
For Sale / Free Stuff
Garage Sales
Homes / Apts/ Property
Pets
Wanted
Lost & Found
Publish Your Ad

Front Page Archives
Letter Archives
April - May 2015

| | | | | | | |
| --- | --- | --- | --- | --- | --- | --- |
| S | M | T | W | T | F | S |
| 29 | 30 | 31 | 01 | 02 | 03 | 04 |
| 05 | 06 | 07 | 08 | 09 | 10 | 11 |
| 12 | 13 | 14 | 15 | 16 | 17 | 18 |
| 19 | 20 | 21 | 22 | 23 | 24 | 25 |
| 26 | 27 | 28 | 29 | 30 | 01 | 02 |
| 03 | 04 | 05 | 06 | 07 | 08 | 09 |
| 10 | 11 | 12 | 13 | 14 | 15 | 16 |

More Front Page Archives & Letters


Viewpoints
Commentary
Opinions/Letters
Basic Rules &
Freedom of Speech

Questions, please contact the editor at editor@sitnews.us or call 617-9696
Sitnews reserves the right to edit.

Hypodermic Needles At Rotary Beach By Angel Holbrook - Last night, while taking a walk with some friends and our 4 children, all under the age of 8, we ended up at Rotary Beach. We decided to let the kids play before turning around. As I wandered around and watched the kids play, I found a used hypodermic needle lying on the ground. I find this incredibly disturbing. Must you leave your used hypodermic needles where you endanger others with them, especially children? - More...
Monday PM - May 11, 2015

Design of holding facilities for mine tailings By Rudy McGillvray - I have developed an idea that has been germinating ever sine I've been listening to the " The Pebble Project " debates and statements about how it's going to destroy Bristol Bay fisheries. Well it will destroy those irreplaceable resources if the mine is put into operation without extensive prior planning as to the lays of the land and how to best use those lays to the benefit of all. - More...
Monday PM - May 11, 2015

U.S History By Michael Mateer - Harvard educated First Lady Michelle Obama reminded attendees of a naturalization ceremony Wednesday that the Founding Fathers weren't born in America. The ceremony for 50 new U.S. citizens was held at the National Archives in Washington, D.C. - More...
Monday PM - May 11, 2015

Medicaid Compromise By John Suter - In order to expand Medicaid the legislature wants compromise and to cut cost on the program. A way this can be done is to give the people who would receive expanded Medicaid a witch doctor instead of a medical doctor. A witch doctor is much cheaper than a medical doctor, so the legislature would get what it wants by cutting cost on the expanded Medicaid and the people who want expanded Medicaid would receive it. - More...
Monday PM - May 11, 2015

Minimum wage increase By Paul Livingston - I am all for increasing the "take home pay" for not only the minimum wage earner but all U.S.A. employees. But first please consider and understand that raising the minimum wage brought two consequences, higher prices and fewer jobs. So raise the minimum wage if you want to pay more for a hamburger and have fewer enter level jobs. - More...
Monday PM - May 11, 2015

Tax reform By Al Ose - Harry Reid called our income tax system a voluntary one. He wants you to think it's just like giving to your church, or charity. Giving is an emotional act, usually done from the heart. Americans give to many causes, more than any other nation on Earth. We are a giving people. - More...
Monday PM - May 11, 2015

Arbor Day May 18th By Laura Charlton - I am Chair of the Ketchikan Gateway Borough Tree Board. As you know, Ketchikan is a Tree City USA, designated by the National Arbor Day Foundation. The five member Tree Board is an advisory board to the Borough Assembly, and also works to help make sure Ketchikan's public trees, ie parks, public beaches, and street trees, are safe and healthy. We strive to assist our community to maintain the beauty of our native and ornamental trees. That said, Arbor Day in the state of Alaska is always the third Monday in May, this year it is May 18th. - More...
Thursday PM - May 07, 2015

Open Letter: Skewed Process in Forming Tongass Advisory Committee By David Beebe - The board of directors of the Greater Southeast Alaska Conservation Community collectively represents over two hundred years of experience on Tongass conservation issues. We are writing this open letter to express our displeasure on 2 counts: the skewed process the Forest Service used to form the Tongass Advisory Committee (TAC), and the predictably skewed product that committee is fabricating as evidenced by the current Draft Recommendations. - More...
Tuesday PM - May 05, 2015

Imperial Metals/ Mount Polley By Del Strasbourg - I agree that the Mount Polley tailings dam failure heavily impacted the areas downstream, investigations were warranted and changes had be made to prevent another spill in the future. It is very similar process when an aircraft crashes and hundreds of people are killed or when the Exxon Valdez dumped huge amounts oil in salmon rich waters. Investigations followed and corrective measures were taken but we didn't stop flying and we didn't ban oil tankers. Terrible things happen but smart and responsible people analyze problems when they occur and develop better standards to avoid them in the future. - More...
Saturday PM - May 02, 2015

Webmail your letter or
Email Your Letter To: editor@sitnews.us

---

Articles & photographs that appear in SitNews may be protected by copyright and may not be reprinted or redistributed without written permission from and payment of required fees to the proper sources.

E-mail your news & photos to editor@sitnews.us

Photographers choosing to submit photographs for publication to SitNews are in doing so, granting their permission for publication and for archiving. SitNews does not sell photographs. All requests for purchasing a photograph will be emailed to the photographer.

The Local Paper is now available online.
Click here for this week's printed edition.