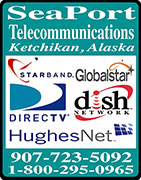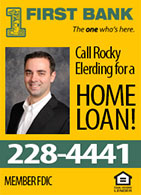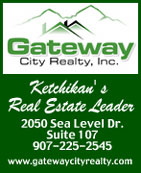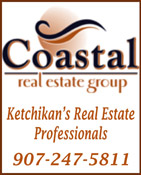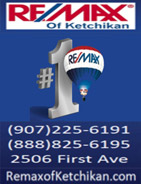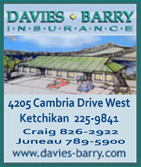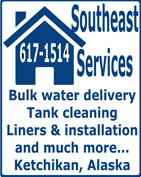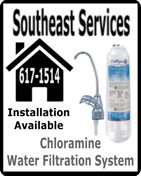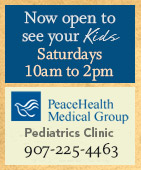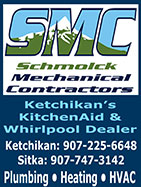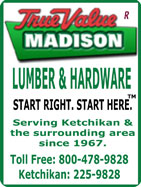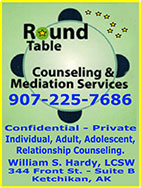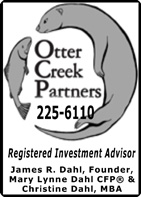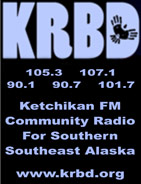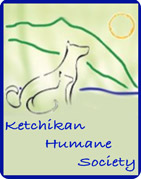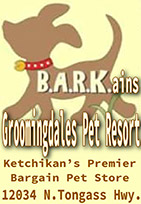 Contact


Call 617-9696


Webmail Letters


News Tips


Copyright Info


Archives
Quick News Search


Alaska


Ketchikan


SE Alaska


Alaska News Links
Columns - Articles


Dave Kiffer


Fish Factor


Money Matters
Historical Ketchikan


June Allen


Dave Kiffer


Louise B. Harrington
Ketchikan Arts & Events


Ketchikan Arts


Ketchikan Museums


KTN Public Library
Sports


Ketchikan Links
Public Records


FAA Accident Reports


NTSB Accident Reports


Court Calendar


Recent Filings & Case Dispositions


Court Records Search


Wanted: Absconders


Sex Offender Reg.


Public Notices
Weather, Webcams


Today's Forecast


KTN Weather Data


AK Weather Map


AK Weathercams


AK Earthquakes

TV Guide


Ketchikan
Ketchikan Phone Book


Yellow Pages


White Pages
Government Links


Local Government


State & National

Waterfall at Connell Lake
Front Page Photo By PATTI HAYDEN ©2015
Click Here to express your appreciation to the photographer and select your Favorite Front Page Photo(s) of the Month
(Submit your photograph to be featured on the SitNews' front page. Email photo to editor@sitnews.us include your name and a brief photo description.)



Southeast Alaska: Wolf Population on Prince of Wales Island Crashes - State and federal authorities are reporting a "dramatic decline in the wolf population on Prince of Wales Island, Tongass National Forest." A new report records a 60 percent drop in the number of Alexander Archipelago wolves in just one year, reinforcing conservationists' arguments that plans to log old-growth forests on the island should be halted to protect the wolf and other wildlife.

The "Alexander Archipelago" Wolf
Photo by John Hyde, Courtesy Alaska Wildlife Alliance

An Alaska Department of Fish and Game draft report estimates a total of only 89 wolves in the area - including 60 on the main island - compared with 220 only a year ago. That estimate was cited in a May 29th briefing paper by the U.S. Forest Service - whose approval of the Big Thorne timber sale on the island is being challenged in court by Greenpeace and the Center for Biological Diversity and other groups.

The Forest Service warns the new data "increases the probability of [an Endangered Species Act] listing and will almost certainly become a factor in ongoing litigation against timber sales."


"This sudden and dramatic decline of Alexander Archipelago wolves on Prince of Wales is scary," said Center for Biological Diversity's Alaska Director Rebecca Noblin. "Our efforts to save the wolves may prove too little, too late unless the Fish and Wildlife Service takes these numbers to heart and protects the wolves under the Endangered Species Act. Once they're gone, they're gone."

The revelations come as the U.S. Fish and Wildlife Service works toward a year-end determination on whether to list the Alexander Archipelago wolf as a threatened or endangered species under the Endangered Species Act, in response to a petition filed by Greenpeace and the Center for Biological Diversity. Threats to the Alexander Archipelago wolf all stem from old-growth forest habitat loss to logging and human access to formerly remote places on the extensive system of logging roads. Right now, primary wolf habitat on Prince of Wales lays in the path of the Big Thorne timber project, a major old-growth logging effort that is being challenged in the Ninth Circuit court of appeals.

"The new information is shocking and tragic," said Sitka-based Larry Edwards of Greenpeace, who has worked on wolf issues in the region for over a decade. "A one-year 60 percent drop in population is bad enough, but the critical problem is that the Prince of Wales area population had already been reduced to a very low number. Now, the number is in the red zone." - More...
Monday PM - June 08, 2015

Ketchikan: Man's shooting death appears accidential - Alaska State Troopers received a report Sunday of a man injured with a firearm at a gravel pit off Brown Mountain Road.

According to an Alaska State Troopers' press release, investigation revealed Samson Mullenax, 22 of Ketchikan, was shot and then transported to the PeaceHealth Ketchikan Medical Center by friends where he was pronounced dead. - More...
Monday PM - June 08, 2015

Southeast Alaska: Two rescued after boat capsized - Joseph R. Hedlund, age 57 of Petersburg and Richard Shepson, age 61, of Tacoma, Washington were fishing in the water of Sumner Strait on June 4th when their boat capsized. Hedlund signaled for help from the bow of the sunken vessel. Shepson was in the water nearby. Neither were reported wearing a life jacket.

Alaska Wildlife Troopers in cooperation with U.S. Forest Service and National Marine Fisheries officers located the two individuals and they were removed from the water in good condition and received aid aboard the State Trooper Patrol Vessel Moen. - More...
Monday PM - June 08, 2015


Alaska: Finding fossils in Alaska By THERESA BAKKER - During the Age of Dinosaurs, between 252 million and 66 million years ago, much of Alaska was located farther north than it is today and featured lush forests full of ferns. More than 20 different types of dinosaurs walked the land. Coastal waters teemed with marine reptiles. The climate was much warmer.

Julie Rousseau, earth sciences collection manager, prepares a palm frond fossil discovered in Southeast Alaska.
Photo by Tamara Martz

How do we know? It's all in the fossil record. Animal fossils can tell you who used to live here and what they were eating. Plant fossils can tell you about the vegetation that grew here and whether the climate was warmer or cooler than today.

Earth sciences curator Pat Druckenmiller said scientists study leaf and wood fossils for clues about climate. "Plant fossils, especially leaves, are like ancient thermometers. They can even tell us how much rainfall there was millions of years ago."

In a new exhibit at the University of Alaska Museum of the North called "Expedition Alaska: Dinosaurs," visitors can see a variety of Alaska fossils, including a six-foot wide palm leaf discovered last year in Southeast during the filming of a documentary about the geologic history of North America. The very presence of palm trees in this region indicates a much warmer period in Earth's history.

There are different types of fossils. Body fossils are the bones, shells and teeth that have survived a long burial in the earth. Trace fossils are the marks the animals left behind, like dinosaur tracks or even their dung, called "coprolites" in paleontology terms. - More...
Monday PM - June 08, 2015

Alaska: Petition Seeks to Halt the Killing of Denali National Park Wolves - The iconic wolf population of Denali National Park has plummeted to its lowest level on record in the park, and hunting may be a key factor, according to a revised National Park Service (NPS) monitoring report released in May 2015. At the same time, a citizen petition calling for an end to wolf hunting and trapping inside Alaska's Denali Park and no-kill buffers on its border has drawn in excess of over 174,000 signatures with a goal to reach 175,000 by July 4, 2015.

Monitored Mortality. This radio collared Denali park wolf was snared this spring (snare and radio collar still visible), broke the snare, and bled to death inside the park.
National Park Service Photo

"It is time for the Park Service and State of Alaska to publicly admit the fact that trapping and hunting of Denali wolves has contributed to the unprecedented decline in wolf numbers and visitor viewing success," stated Rick Steiner, a retired University of Alaska professor and PEER board member, noting that visitors' ability to see Denali wolves in the wild has also dropped to record lows. "Instead of blaming the Denali wolf decline on sunspots or Obama Care, the state and federal governments need to admit the proven facts, and immediately close Denali and its surrounding area to any further wolf killing."

"The park's primary purpose is to 'protect intact the globally significant Denali ecosystems,' but park managers have no credible plan for fulfilling this central mission," stated PEER Executive Director Jeff Ruch, pointing out that with a new Governor perhaps Alaska and NPS can once again start cooperatively managing Denali's wolf population. "At the present rate, dysfunctional wildlife politics will end up killing the wolf laying huge golden eggs for Alaska's tourist economy."

According to the group Protecting Employees Who Protect Our Environment (PEER), the current unprecedented decline in Denali wolves began in winter 2007-08, when about 10% of the entire park population was killed by trappers and hunters northeast of the park (despite a buffer in place at the time). The decline continued after the buffer was removed in 2010, with the park's wolf population dropping from 143 in fall 2007 to only 48 in spring 2015. Meanwhile, viewing success has declined from 45% in 2010 to only 6% last summer. Denali draws more than 500,000 people from all over the world each year to see North America's highest peak, its wilderness, and its wildlife – especially wolves. - More...
Monday PM - June 08, 2015

Columns - Commentary

MONEY MATTERS: TIPS FOR GETTING THE MOST OUT OF SOCIAL SECURITY RETIREMENT BENEFITS By MARY LYNNE DAHL, CFP® - When I began writing this article on getting the most out of your Social Security, my goal was to simplify a subject that had seemed to be pretty confusing to a lot of people. My first thought in doing this was that it would be easy to parse out the retirement benefits and simply list them by category. Boy, was I wrong!

Social Security is so complex that making a list of benefits by category is impossible. Each category has exceptions that create new categories. Each benefit has rules with results that are based on unknowns, such as how long you will live, or whether or not you will remarry after being widowed. I see now why so many people can make poor decisions about when to begin taking their benefits, and how some are missing out on getting all that they are entitled to receive from Social Security. This article will attempt to simplify the subject, but there won't be any lists. Read on, please.

What are your benefits?

Social Security provides retirement benefits to individuals and to the married, widowed, children and divorced spouses of individuals. Benefits are available as early as age 60 in certain cases but are reduced from full benefit amounts at age 66 or 67. In addition, benefits started at age 70 receive a bonus amount not paid if started at earlier ages. Benefits can be suspended and started at a later age or, in some cases, started at a lower amount and switched to a higher amount at a later age. Benefits taken while you are still working are subject to a reduction if you earn more than a certain amount of wages, and benefits taken at any age may be subject to federal income taxes, depending on your total taxable income. How's that for being complicated? What is right for you? It is not always easy to know what to do, considering the bewildering maze of rules that go along with Social Security benefits. We will attempt to simplify some of this maze in this article. - More...
Monday PM - June 08, 2015

JEFF LUND: One lifestyle is not better than the other - It's funny how a stretch of water can mark such a drastic difference in lifestyle.

This, of course, is drastic within the context of still being wild southeast Alaska.

We're not talking about taking the IFA Ferry from Hollis and three hours later docking in Ft. Lauderdale.

But to be sure, there's a difference between the denizens of Ketchikan and the communities on Prince of Wales Island.

Ketchikan is drenched in the tourism industry while island communities are soaked in what might be mistaken for apathy. Not much has changed in Klawock or Craig since I graduated from high school. However, Thorne Bay and Coffman Cove have undergone pretty drastic transformations, though they are far from sprawling boomtowns.

As is the case throughout southeast Alaska, one way is not better than the other. Variety and individuality are why people like to visit – to see what they don't live on a daily basis. - More...
Monday PM - June 08, 2015




Political Cartoon: Hacking Hole


By Nate Beeler ©2015, The Columbus Dispatch
Distributed to subscribers for publication by Cagle Cartoons, Inc.




Real Time U.S. Debt Clock
http://www.usdebtclock.org/

U.S. Inflation Calculator
Easily calculate the buying power of the US dollar & inflation rate from 1913-2014

U.S. Energy Info. Admin.
Heating Oil & Propane Update

Public Service Announcements
Public Meetings & Info

KGB Animal Protection

Ketchikan Borough Assembly

Live video stream of current meeting
Archived videos
Agenda and Information Packets
Assembly Meeting Minutes
Borough Records
Calendar

Ketchikan Planning Commission

Live video stream of current meeting
Agenda, Information Packets & Minutes

Ketchikan City Council

View a Video of Meeting
Agenda & Information Packets

Ketchikan School Board

Live video stream of current meeting
Agenda & Information Packets


Gravina Access Project SEIS Alternatives Development

Gravina Access Website

Police Blotters

AK Troopers Daily Dispatch
Ketchikan Police Reports
Juneau Police Reports

Ketchikan

Jobs
Today's Forecast
Satellite
Today's Weather Images
Marine Forecasts
AK Weathercams
Ketchikan Weather Data
Current AK Weather Map




CLASSIFIEDS' CATEGORIES

Announcements
Help Wanted
Job Wanted
For Sale / Free Stuff
Garage Sales
Homes / Apts/ Property
Pets
Wanted
Lost & Found
Publish Your Ad

Front Page Archives
Letter Archives
May - June 2015

| | | | | | | |
| --- | --- | --- | --- | --- | --- | --- |
| S | M | T | W | T | F | S |
| 26 | 27 | 28 | 29 | 30 | 01 | 02 |
| 03 | 04 | 05 | 06 | 07 | 08 | 09 |
| 10 | 11 | 12 | 13 | 14 | 15 | 16 |
| 17 | 18 | 19 | 20 | 21 | 22 | 23 |
| 24 | 25 | 26 | 27 | 28 | 29 | 30 |
| 31 | 01 | 02 | 03 | 04 | 05 | 06 |


Viewpoints
Commentary
Opinions/Letters
Basic Rules &
Freedom of Speech

Questions, please contact the editor at editor@sitnews.us or call 617-9696
Sitnews reserves the right to edit.

Building A Sustainable Future By Rep. Dan Ortiz - I'm writing from Fairbanks, Alaska, where I am attending Governor Walker's event "Building a Sustainable Future: Conversations with Alaskans." The Walker-Mallot administration invited Alaskans from around the state with diverse interests and political perspectives to gather and gain a better understanding of our state's fiscal situation. I was pleased to see Doug Ward, from the Vigor Shipyard and Ketchikan community, also attended the event. - More...
Monday PM - June 08, 2015

Alaska Pioneer Homes By Virginia Adams- I read the Ketchikan Daily News June 8, 2015 edition, and on the front page was an article titled "Pioneers' homes among 'low priority". I was shocked! As I continued to read the article I read this sentence "Just about every service of the Dept of Health and Social Services was ranked as critical aside from the Alaska Pioneers' Homes." Are they really saying that our elderly are not as important as our youth? Our seniors deserve the best of care and should never be considered a low priority. - More...
Monday PM - June 08, 2015

Ugh By Rep. Jonathan Kreiss-Tomkins - On behalf of the legislative branch of government in Alaska, I am SO sorry. I've heard some grizzled Alaska political observers lament they haven't seen it so bad since 1981. I've heard some say it's never been this bad, ever. - More...
Monday PM - June 08, 2015

Obama Trade agreement:
Has Rep. Young read the bill? By A. M. Johnson - The question of our Representative having had read the content on President Obama's Trade Agreement or has worthy knowledge of the content is important as the voices out of Washington D.C. are indicating that Congress is pulling another Democrat inspired "We have to vote on it to see what is in it" bit of trickery. It is sounding as though the Republicans are playing along in another act of allowing this President to void the Constitution or that America does not bend to the United Nations on matters of sovereignty subjects there of which are purported to be contained deep within the framework of this agreement. - More...
Monday PM - June 08, 2015

Borough Assembly Meeting Prayer By Janalee Minnich Gage - IT May Be Time that we all begin to spend more time at the Ketchikan city and borough council meetings, and pay more attention to who's influencing who.... - More...
Monday PM - June 08, 2015

The Phantom Iraqi Army By Donald A. Moskowitz - The Iraqi Army has a history of moving to the rear and exposing their back sides to attacking forces.

The Iraqi Army melted like butter when we attacked them in 2003. They faded away when ISIL attacked them, and then lost Mosul and most of northwestern Iraq along with large quantities of U.S. equipment. Recently they turned tail and abandoned U.S. military equipment when they ran from Ramadi. - More...
Monday PM - June 08, 2015

American Exceptionalism By Rex Barber - All people in that infancy before the womb, are endowed with an eternality of heart and soul . ( Human beings being defined by rights.) And an inner desire to follow one's conscience as it directs him or her. - More...
Monday PM - June 08, 2015

Webmail your letter or
Email Your Letter To: editor@sitnews.us

---

Articles & photographs that appear in SitNews may be protected by copyright and may not be reprinted or redistributed without written permission from and payment of required fees to the proper sources.

E-mail your news & photos to editor@sitnews.us

Photographers choosing to submit photographs for publication to SitNews are in doing so, granting their permission for publication and for archiving. SitNews does not sell photographs. All requests for purchasing a photograph will be emailed to the photographer.

The Local Paper is now available online.
Click here for this week's printed edition.