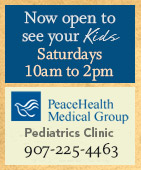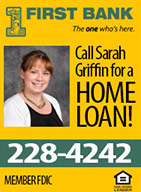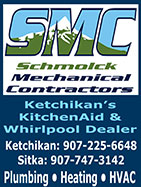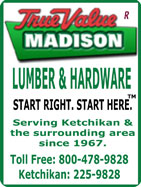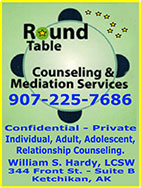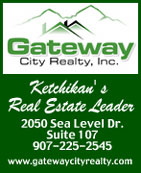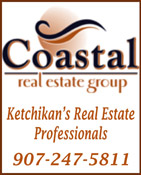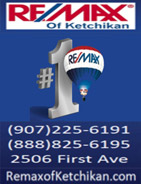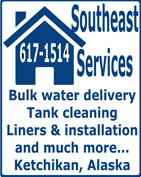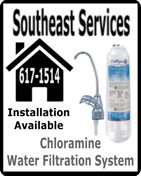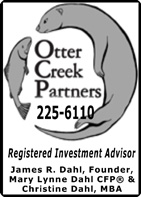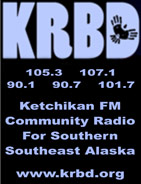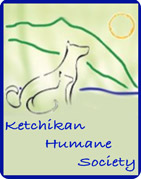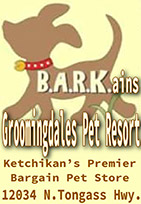 Contact


Call 617-9696


Webmail Letters


News Tips


Copyright Info


Archives
Quick News Search


Alaska


Ketchikan


SE Alaska


Alaska News Links
Columns - Articles


Dave Kiffer


Fish Factor


Money Matters
Historical Ketchikan


June Allen


Dave Kiffer


Louise B. Harrington
Ketchikan Arts & Events


Ketchikan Arts


Ketchikan Museums


KTN Public Library
Sports


Ketchikan Links
Public Records


FAA Accident Reports


NTSB Accident Reports


Court Calendar


Recent Filings & Case Dispositions


Court Records Search


Wanted: Absconders


Sex Offender Reg.


Public Notices
Weather, Webcams


Today's Forecast


KTN Weather Data


AK Weather Map


AK Weathercams


AK Earthquakes

TV Guide


Ketchikan
Ketchikan Phone Book


Yellow Pages


White Pages
Government Links


Local Government


State & National

Tuesday
May 26, 2015

Tongass Orca
Front Page Photo By SHAWNA SHOTWELL ©2015
Click Here to express your appreciation to the photographer and select your Favorite Front Page Photo(s) of the Month
(Submit your photograph to be featured on the SitNews' front page. Email photo to editor@sitnews.us include your name and a brief photo description.)



Southeast Alaska: First Lady Michelle Obama Presents National Medal to Exceptional Museums and Libraries at White House Ceremony; Recipients Recognized by IMLS for Outstanding Community Service - First Lady Michelle Obama joined the Institute of Museum and Library Services Acting Director Maura Marx to present the 2015 National Medal for Museum and Library Service. Ten institutions from across the country, including one from Southeast Alaska, attended the White House Ceremony to be recognized for outstanding service to their communities.

Left to Right: Craig Library Director Amy K. Marshall and Colin Rice of Craig are presented 2015 National Medal for Museum and Library Service by First Lady Michelle Obama.
Photo courtesy White House

Among the ten 2015 National Medal for Museum and Library Service recipients honored at the White House on May 18th, is the Craig Public Library located on the western edge of Prince of Wales Island.

The First Lady presented the 2015 National Medal to museum and library directors and to community members from each institution, who shared how the library or museum has impacted their lives.

Eleven-year-old Colin Rice is a homeschooled student on the remote Prince of Wales Island in Alaska.Colin spends much of his time at the Craig Public Library attending video conferences, reading books, and participating in gaming and coding events. Although the library is small, Colin enjoys a wealth of resources there and attends virtual classes with professors, historians, and experts in a variety of fields. When the Craig Library purchased a 3D printer last year, Colin helped build the machine and demonstrated how it works to the community.

Colin plans to continue exploring ways 3D printing can improve lives. Colin says, "I know this library has helped instill in my mind and heart what can be done to broaden not just my own horizons, but those of others. When I travel I will first look for the local library, always."

"We are truly stunned and staggered by this honor," said Director Amy K. Marshall. "It is a testament to the community's enthusiastic engagement with the library and the opportunities it provides."

When U.S. Senator Lisa Murkowski first learned of the honor she said in a prepared statement, "I join everyone on Prince of Wales Island in congratulating the Craig Public Library for earning the prestigious National Medal for Museum and Library Service. The work that the Library staff has done to empower Alaskan minds with resources for education, entertainment, inspiration, and employment has benefitted youth and adults alike for many years!"

The Craig Library was started in 1935 with the donation of 300 books. In 2015, the library will celebrate 80 years of service.

In her remarks, First Lady Michelle Obama said to all the recipients, "The services that you all provide are not luxuries. Just the opposite. Every day your institutions are keeping so many folks in this country from falling through the cracks. In many communities our libraries and museums are the places that help young people dream bigger and reach higher for their futures, the places that help new immigrants learn English and apply for citizenship…the places where folks can access a computer and send out a job application so they can get back to work and get back to the important process of supporting their families." - More...
Tuesday PM - May 26, 2015




Ketchikan: WISH Chosen as National Advocacy Learning Center by DOJ - Women In Safe Homes (WISH) has been selected by the U.S. Department of Justice, Office on Violence Against Women to participate in the national Advocacy Learning Center. The local team includes Beth Bogarde, Executive Director; Matt Tibbles, Education Services Manager; and Hailey Beard, Family Resource Advocate.

WISH Chosen as National Advocacy Learning Center by DOJ

The Advocacy Learning Center (ALC) is offered by Praxis International and Manavi in partnership with the Office on Violence Against Women. The 18-month course is designed to strengthen how advocacy programs engage with survivors, address institutional responses to violence against women, and involve the community in ending violence. Team members travel to three in-person events and participate in numerous distance learning activities.

Women In Safe Homes (WISH) was selected as one of only 13 programs in the new class. They join 192 programs and 506 advocates who have participated in the ALC.

The Centers for Disease Control reports that one in five women will be sexually assaulted in her lifetime and one in three women will be a victim of domestic violence. The programs participating in the ALC are working to end sexual assault, domestic violence, dating violence, stalking, prostitution, and human trafficking. Women In Safe Homes (WISH) work includes emergency shelter and transportation for victims of domestic violence and sexual assault and their children, provide crisis intervention and advocacy services that includes the operation of a 24 hour crisis hotline, individual, systems and legal advocacy, court and medical accompaniments and support/education groups for women, children, and men.

WISH also provides services to families in need to assist parents and their children with the goal of reunification and/or to strengthen the family unit. Family Services provides parent mentoring and advocacy services, which includes transport to and from housing, medical, court, mental health appointments and support with supervised visitations. Well-family activities are planned which enhance positive family skill- building. - More...
Tuesday PM - May 26, 2015

Ketchikan:

Hoot Owl restrictions lifted for Craig, Thorne Bay, and Wrangell Ranger Districts – The Tongass National Forest today lifted the operational restrictions on active timber contracts on the Craig, Thorne Bay, and Wrangell Ranger Districts.

"The readings from our weather stations showed a more moderate fire danger (vs. very high) over some of the Memorial day weekend so we are lifting the operational restrictions (hoot owl) for the Wrangell, Craig, and Thorne Bay Ranger Districts," said Sale Administration Program Manager Ted Sandhofer. "We will continue to monitor the weather and implement restrictions if needed to protect forest resources and implement contract provisions." - More...
Tuesday PM - May 26, 2015

Ketchikan: Dispute involving firearm leads to assault charge - Monday morning just before 7 AM , Ketchikan Police Officers responded to 316 Monroe Street to a report of loud noise. According to information provided by the Ketchikan Police Department, when Officers arrived they could hear loud music coming from the residence and people inside yelling and arguing. Officers spoke with the caller Corrine Graham, age 63, in front of the residence and reported that Graham was having a verbal argument with her adult son and his girlfriend. As no criminal act had been committed, the Officers left the area.

Shortly after leaving, at approximately 8 am, Officers again responded to the residence due to a report of a domestic dispute involving a firearm. Responding officers found Corrine Graham, barricaded in the main bedroom of the residence. The investigation revealed that Graham allegedly brandished a handgun towards her son and another male during an argument prior to Officers' arrival.

According to the Ketchikan Police Department, Officers took up positions both inside and outside the residence and additional Officers were called to the scene and Officers evacuated residents from surrounding homes for safety. - More...
Tuesday PM - May 26, 2015


Ketchikan: Weapons Misconduct & Endangerment Charges Lead to Arrest - Alaska State Troopers based in Ketchikan received a 911 report of an intoxicated male firing a pistol at the Connell Lake recreational area Sunday afternoon at approximately 1:15 PM.

The Troopers responded to the scene and contacted Shawn Bedell, age 39 of Ketchikan. The investigation alleged that Bedell was intoxicated and had discharged a firearm in an unsafe manner.

Bedell was arrested for Misconduct Involving Weapons in the 4th Degree, and Reckless Endangerment. Bedell was transported to the Ketchikan Correction Center without incident. - More...
Tuesday PM - May 26, 2015

Ketchikan: Hikers rescued; no injuries - The Ketchikan Volunteer Rescue Squad (KVRS) contacted the Alaska State Troopers on Sunday afternoon to report two hikers stuck on a rockface behind Carlanna Lake.

According to the Troopers, their investigation revealed that the two Ketchikan hikers, a 41 year old male and his 10 year old daughter had hiked up the trial behind the lake to the waterfall but were unable to descend the rock wall on the return leg. - More...
Tuesday PM - May 26, 2015

Southeast Alaska: Juneau Whale Watching Business Pays Marine Mammal Harassment Fine - Juneau Whale Watch, a local Juneau whale watching tour company, has paid a total of $11,907 to NOAA Fisheries for violations of the Marine Mammal Protection Act and the Endangered Species Act for two separate incidents, both of which occurred in August 2013.

Because the company promptly accepted responsibility for the violations and agreed to pay the penalty amount in a timely manner, the fines were reduced by 10-percent to $4,032 and $7,875.

"Whale watching is a highlight for visitors and residents alike in Southeast Alaska, and an important part of the local economy," said Logan Gregory, acting deputy director of NOAA's Office of Law Enforcement. "We want to thank witnesses for coming forward and reporting these violations."

"For a growing whale watching company, 2013 was an educational year for us," said Serene Hutchinson, General Manager of Juneau Whale Watch. "We are committed to providing our passengers with the best possible viewing experience, while at the same time providing our captains and crew with thorough training. It is vital that we foster respect and stewardship for these magnificent whales. Whether on duty or off, we want to demonstrate, at all times, our commitment to whale conservation. We are excited to participate in NOAA Fisheries Whale SENSE program in its first year here in Juneau." - More...
Tuesday PM - May 26, 2015




Political Cartoon: Government pensions
By Eric Allie ©2015, Caglecartoons.com
Distributed to subscribers for publication by Cagle Cartoons, Inc.




Real Time U.S. Debt Clock
http://www.usdebtclock.org/

U.S. Inflation Calculator
Easily calculate the buying power of the US dollar & inflation rate from 1913-2014

U.S. Energy Info. Admin.
Heating Oil & Propane Update

Public Service Announcements
Public Meetings & Info

KGB Animal Protection

Ketchikan Borough Assembly

Live video stream of current meeting
Archived videos
Agenda and Information Packets
Assembly Meeting Minutes
Borough Records
Calendar

Ketchikan Planning Commission

Live video stream of current meeting
Agenda, Information Packets & Minutes

Ketchikan City Council

View a Video of Meeting
Agenda & Information Packets

Ketchikan School Board

Live video stream of current meeting
Agenda & Information Packets


Gravina Access Project SEIS Alternatives Development

Gravina Access Website

Police Blotters

AK Troopers Daily Dispatch
Ketchikan Police Reports
Juneau Police Reports

Ketchikan

Jobs
Today's Forecast
Satellite
Today's Weather Images
Marine Forecasts
AK Weathercams
Ketchikan Weather Data
Current AK Weather Map




CLASSIFIEDS' CATEGORIES

Announcements
Help Wanted
Job Wanted
For Sale / Free Stuff
Garage Sales
Homes / Apts/ Property
Pets
Wanted
Lost & Found
Publish Your Ad

Front Page Archives
Letter Archives
April - May 2015

| | | | | | | |
| --- | --- | --- | --- | --- | --- | --- |
| S | M | T | W | T | F | S |
| 29 | 30 | 31 | 01 | 02 | 03 | 04 |
| 05 | 06 | 07 | 08 | 09 | 10 | 11 |
| 12 | 13 | 14 | 15 | 16 | 17 | 18 |
| 19 | 20 | 21 | 22 | 23 | 24 | 25 |
| 26 | 27 | 28 | 29 | 30 | 01 | 02 |
| 03 | 04 | 05 | 06 | 07 | 08 | 09 |
| 10 | 11 | 12 | 13 | 14 | 15 | 16 |
| 17 | 18 | 19 | 20 | 21 | 22 | 23 |

More Front Page Archives & Letters


Viewpoints
Commentary
Opinions/Letters
Basic Rules &
Freedom of Speech

Questions, please contact the editor at editor@sitnews.us or call 617-9696
Sitnews reserves the right to edit.

CORRUPTION, COLLUSION, & GRAND CONSPIRACY By David G Hanger - For all practical purposes the financial foundation of the government of the state of Alaska has been destroyed. According to one reliable source, who I am sure will do his own write-ups on the subject, the tax credits already generated by the oil companies are sufficient for them to avoid paying state taxes for any number of years to come. Kudos to the collective idiocy of the Alaska electoral majority who bit off on oil company propaganda and voted for this crap because you have not only voted to tax to the max yourselves, but even more so babies in diapers. - More...
Tuesday PM - May 26, 2015

Deep cuts in state budget By John Suter - We see in the news every day about how the legislature is working on deep cut backs for fire, police, road maintenance, schools and all the other state departments. However, there is no mention of cut backs on the state giving hundreds of millions of dollars to the oil companies in tax credits. They have special exemptions from cut backs. What's up with that? How come they don't have to have deep cut backs like all of the state's departments do? - More...
Tuesday PM - May 26, 2015

Non-profits in Ketchikan By Lisa Scarborough - Recently you may have read or heard about the cut in funding to local nonprofits in our community by the Ketchikan Borough Assembly. The funding these organizations and agencies get from our local government is funding used to leverage, I would venture to guess, in excess of 2-3 million dollars each year. The organization that I am involved with, Love In Action, brings in around $125,000 in other grant funds each year alone. These organizations do wonderful work for your friends, family and neighbors throughout the year, whether elderly, disabled or just having trouble putting enough food on the table - services of all different kinds are provided by caring community involved residents. If you know of someone who fits these categories or you are someone who fits in these categories, I would ask you to consider speaking up and letting your government know that the needs are real. The borough is concerned with economic development and I would say that healthy, secure and sustainable families and individuals contribute to a healthy economic community because they work, shop and live in this community. - More...
Tuesday PM - May 26, 2016

RE: The Third Quarter of 2016 By Daniel C McQueen - Mr. Hanger hit the nail squarely on the head. Good Job! - More...
Tuesday PM - May 26, 2015

Vaccinations By Amanda Mitchell - Every media outlet seemed to be covering the Disneyland outbreak. Did you read where they said the parents choosing to opt their kids out of vaccines caused this? Did you read anything about the whistleblower that came out, Dr. William Thompson, Senior Scientist for the CDC, stating that they intentionally manipulated and adjusted the study data to erase a link to autism from the MMR vaccine? [1, 2,] Did you read about how Merck is being sued for fraud by its own scientists? [3, 4] I would like to go through the Disneyland case, the vaccination logic, and much more. I hope that you bear with me (print it out and read it in chunks if needed), securely fasten your best thinking cap on and get ready to leave your presuppositions behind. We are going to where many of you have never gone before and I hope this will make you think, ask questions and do your own research. - More...
Tuesday PM - May 26, 2015

Ketchikan faces a new opportunity By Kent Miller - From inception of the Alaska Marine Highway System through the 1970s, Alaska Marine Highway ships every year ran south to Puget Sound for maintenance, often laying in Seattle through the winter. Then, Ketchikan citizens proposed development of an Alaskan shipyard to perform necessary ship maintenance and repair in Alaska. This was a novel concept at the time, it was even said it could not be done. But today Ketchikan Shipyard demonstrates that ship repair and newbuilding are viable sectors of Alaska's economy. In creating the Ketchikan Shipyard, Alaskans, and especially the citizens and workers of Ketchikan, have succeeded in bringing home millions of dollars in expenditure — Alaska's earnings and wealth — that otherwise would have continued to flow outside. - More...
Wednesday PM - May 20, 2015

THE THIRD QUARTER OF 2016 By David G Hanger - Start saving now for what will transpire locally by the third quarter of 2016, or, conversely, get ready to move. I was a little surprised to hear that already the state is delaying payments to the shipyard, and a year from now that situation will be much, much worse. By the end of the third quarter 2016 this hospital boondoggle will have concluded itself, and all those people will have cleared out with their gains that the remaining citizens of this town will be paying off for the next 30 years. We will be lucky if the economic contraction is in the 10% to 15% range; contingent upon what our politicians do that contraction could be 25% or more. - More...
Wednesday PM - May 20, 2015

Bar Harbor Parking By Mike Youngblood - Those of us who regularly use the parking area around the VFW hall while we access our boats have noticed recently that parking has become a real issue there. The construction of the new addition to the hospital requires numerous workers, and they all need a place to park. It's very convenient for them since it's right across the street from the jobsite. - More...
Wednesday PM - May 20, 2015

High School Concert By Judith Green - We have wonderful dedicated musicians here in our school district - thank you to each one of you. - More...
Wednesday PM - May 20, 2015

Myth: Man-made Global Warming By Marvin Seibert - Chicken Little once screamed the Sky is falling! Now we have Barack Obama and his minions claiming the same thing. Mr. Obama claims that it is causing Rising Seas, Poverty, ISIS Beheadings and now Asthma. All you need to know that it is another way for governments to have an excuse to control people s behavior. What he won t tell you that this is just the natural cycle of the climate of the earth. Activity from the Sun regulates the climate, how arrogant is it to believe that man has any influence! - More...
Wednesday PM - May 20, 2015

LOCAL GOVERNMENTS STEPPING UP TO FILL SHORTFALLS IN SCHOOL FUNDING WON'T BE ENOUGH IF LEGISLATURE DOESN'T RESTORE BASIC FUNDING By Lisa Parady - Juneau and Fairbanks are amongst the municipalities that have voted to increase education funding in light of the gap created by the state legislature. Cities and boroughs can't do it alone, however. The Legislature should fulfill its commitments, since education is both a constitutional duty and, as schools educate the vast majority of the children in the state, the best place to invest limited funds. In doing its part – by restoring the formula cuts – the legislature can give schools and school boards the time needed to sort out sensible options for the future. Finally, it should be noted that it is unusually underhanded to cut school funding while simultaneously draining forward funding for schools, effectively shorting schools today while taking school dollars for tomorrow to fund other government activities. - More...
Wednesday PM - May 20, 2015

Why the Uproar Over Unjust
Teacher Evaluations is a Sham By Cevin Soling - Recently, Sheri Lederman, a 4th grade teacher, filed a lawsuit against the New York State Department of Education on the grounds that the metrics used to appraise her performance are fundamentally flawed. Despite a bevy of sincere accolades from students and parents that stretch the length of her esteemed 17 year career, she was deemed "ineffective" as an educator based on her value-added modeling (VAM) evaluation. This complaint follows three other lawsuits which evidence mounting resistance among educators to this approach of measuring performance. In response, defenders cite a body of scientific research that went into developing the assessment protocol. While critics are undeniably correct about certain fundamental problems with VAM – it does not take a genius to realize that if students get high scores on a test, there is little room for measured growth – teachers' unmitigated hypocrisy undermines any reason to acknowledge the legitimacy of their grievances. - More...
Wednesday PM - May 20, 2015

Troops Needed In Afghanistan By Donald A. Moskowitz - The Obama administration finally listened to our military leaders, and they are now planning on leaving 9800 troops in Afghanistan through 2016 and probably beyond. Originally they were going to draw down to 5500 troops. - More...
Wednesday PM - May 20, 2015

Re: U.S. History By Derek Andrews - So yet again someone reads or sees comments and twists them out of context because they most likely have some dislike of an individual. Mr. Mateer did this regarding First Lady Michelle Obama due to her saying the founding fathers of the America were not born in the United States. He argues Ben Franklin was born in Pennsylvania and others were born in Virginia. He then concludes his findings with a quote from John Wayne to call her stupid. - More...
Wednesday PM - May 20, 2015

Re: U.S History By Margaret Cloud - The letter supposedly written by Michael Mateer has been circulating for some time (about a year) and is nothing more than a copy/paste. It is also factually incorrect. - More...
Wednesday PM - May 20, 2015

Webmail your letter or
Email Your Letter To: editor@sitnews.us

---

Articles & photographs that appear in SitNews may be protected by copyright and may not be reprinted or redistributed without written permission from and payment of required fees to the proper sources.

E-mail your news & photos to editor@sitnews.us

Photographers choosing to submit photographs for publication to SitNews are in doing so, granting their permission for publication and for archiving. SitNews does not sell photographs. All requests for purchasing a photograph will be emailed to the photographer.

The Local Paper is now available online.
Click here for this week's printed edition.