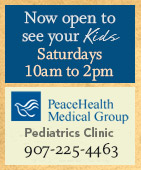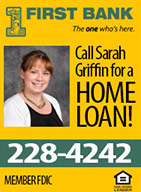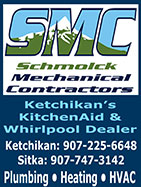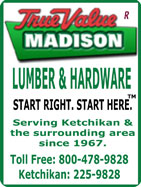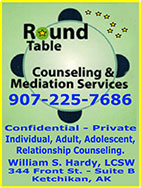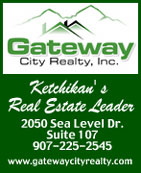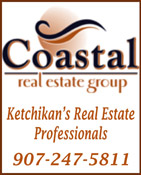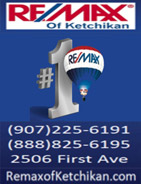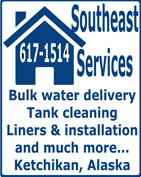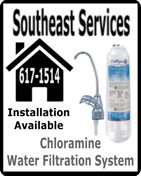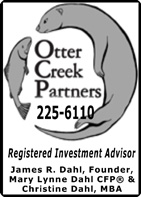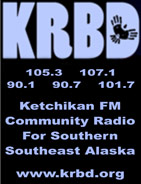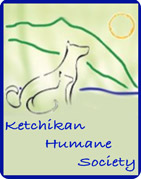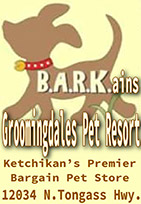 Contact


Call 617-9696


Webmail Letters


News Tips


Copyright Info


Archives
Quick News Search


Alaska


Ketchikan


SE Alaska


Alaska News Links
Columns - Articles


Dave Kiffer


Fish Factor


Money Matters
Historical Ketchikan


June Allen


Dave Kiffer


Louise B. Harrington
Ketchikan Arts & Events


Ketchikan Arts


Ketchikan Museums


KTN Public Library
Sports


Ketchikan Links
Public Records


FAA Accident Reports


NTSB Accident Reports


Court Calendar


Recent Filings & Case Dispositions


Court Records Search


Wanted: Absconders


Sex Offender Reg.


Public Notices
Weather, Webcams


Today's Forecast


KTN Weather Data


AK Weather Map


AK Weathercams


AK Earthquakes

TV Guide


Ketchikan
Ketchikan Phone Book


Yellow Pages


White Pages
Government Links


Local Government


State & National

Tatoosh Islands
Survival of the Fittest, 8th graders enjoyed this view before the lightning story Wednesday evening. The photographer, one of the 8th grade chaperones, said no one expected this survival challenge. Three hours under thunder rolls and lightning spent under tents. The Tatoosh Islands are a small group of islands north of Ketchikan in Southeast Alaska in the Tongass National Forest.
Front Page Photo By PEPPER BROWNE ©2015
Click Here to express your appreciation to the photographer and select your Favorite Front Page Photo(s) of the Month
(Submit your photograph to be featured on the SitNews' front page. Email photo to editor@sitnews.us include your name and a brief photo description.)



Southeast Alaska: Lightning caused Brown Mountain fire; Tongass National Forest fire danger is very high By MARY KAUFFMAN - Lightning storms occurring late Wednesday evening started several fires in the Tongass National Forest. One of those fires is in the Brown Mountain area on the Ketchikan Ranger District approximately 15 miles north of Ketchikan. Forest Fire Management Officer Tristan Fluharty said, "Lightning fires are very unusual on the Tongass. This is an indication of how dry the forest is. Fire danger is very high across the Tongass".

Wednesday evening, lightning in the distance behind The Plaza, Ketchikan
Photo by WESTON DAVIS ©2015

According to Forest Service Public Affairs Officer Carol Lagodich, the fire is located in steep, rugged terrain which is preventing firefighters from reaching its location. A fire crew sent to Brown Mountain Thursday evening searched for several hours but could not find a safe route to the fire. A helicopter was assisting the crews and made several water drops on the fire.

"The top priority in all suppression actions on the Tongass National Forest is public and firefighter safety," said Forest Fire Management Officer Tristan Fluharty. "Managing risk to firefighters is one of the most important things we do, and in this instance the risks did not warrant taking further action. We will monitor the fire and take appropriate action if the fire progresses."

High temperatures are forecast for the Tongass National Forest through the Memorial Day weekend. Tongass fire officials are asking that all area residents be cautious with any open fire activities. If you do have any type of a fire, do not leave it unattended at any time, and please make sure you take the time to put it completely out.

Today, the Tongass National Forest also announced that active timber contracts on the Craig, Thorne Bay, and Wrangell Ranger Districts began operating under an Industrial Fire Precaution Level or "Hoot Owl" restriction. Some forest activities and work are limited during the heat of the day. "Hoot Owl" restriction began on May 22, 2015.

"This means that the contractor can only load, haul, and grade between 12 p.m. and 10 p.m.," said Ted Sandhofer, Sale Administration Program Manager. "No felling, yarding, blasting, welding, or other sale activities may be done in the afternoon".

Industrial Fire Precaution Level restrictions lessen the chance that there could be an operations fire. Sandhofer explained. "We will take the restrictions off once the weather changes back to a more normal range. Hoot Owl is a historic term used to notify woodcutters of elevated fire danger and to only cut in the morning hours when you can hear hoot owls. This has developed into the modern policy. - More...
Friday PM - May 22, 2015

Fish Factor: Salmon habitat over coal mine? By LAINE WELCH - Alaskans will have to wait until fall to learn if salmon habitat prevails over a coal mine proposed at Upper Cook Inlet.

A decision due earlier this month by the state Department of Natural Resources has been delayed until after a public hearing later this summer, said Ed Fogels, DNR Deputy Commissioner.

At issue is competing water rights claims filed in 2009 by the Chuitna Citizens Coalition and PacRim Coal of Delaware and Texas. The Coalition wants to protect spawning tributaries of the salmon-rich Chuitna River, dubbed the Kenai of the West Side; PacRim wants to dewater the streams and dig Alaska's largest coal mine.

DNR received over 7,500 public comments in favor of water rights for salmon by the May 9th deadline.

It's no surprise that the coal vs fish face-off moves on to a hearing, as both sides want a final say.




"This will be a public hearing with testimony to be provided by individuals or groups who filed objection(s) to the reservation of water applications, or to the information and analyses produced by water resources section staff," Fogels said via email, adding that the hearing details are being worked out.

Should DNR rule in favor of coal over salmon habitat, the decision will set an unsettling state precedent.

"It would be the first time in Alaska's state history that we would allow an Outside corporation to mine completely through a salmon stream," said Bob Shavelson, a director at Cook Inlet Keeper. "And the sole purpose is to ship coal to China. It's really a very dangerous precedent because if they can do it here in Cook Inlet, they will be able to do it anywhere in the state. It could soon be coming to a river near you."

Cook Inlet Keeper, along with the Coalition and Alaska Center for the Environment, requested the hearing. They objected to aspects of DNR's analyses, such as including only Coho salmon and using only dock prices to quantify the value of the entire Chuitna watershed.

PacRim spokesmen have argued for years that they can restore the salmon habitat after all the coal is extracted. PacRim data show that the first phase alone would remove and dewater 20 square miles of salmon habitat, dig down 300 feet and discharge seven million gallons of mine waste a day into the Chuitna River. The total project calls for extracting 12 million tons of low grade coal per year for 25 years.

Dave Schade, DNR's Water Resources Section Chief, agreed that the water rights decision is precedent setting, and that it comes down to "saying yes to one applicant, and no to the other."

The hearing is scheduled for August 21 at the US Federal Building Annex in Anchorage. DNR's Ed Fogels said a decision is expected on or before October 9. - More...
Friday PM - May 20, 2015

Alaska Science: Anatomy of the worst fire year By NED ROZELL - In a gorgeous warm May this year, we have not yet sniffed the bitter scent of flaming spruce. When we do, many of us will think back to a year that still haunts us.

The smoke of the record fire year of 2004, so thick it lowered air temperatures by as much as 20 degrees.
Photo by Ned Rozell

In summer 2004, a Vermont-sized patch of Alaska burned in wildfires. That hazy summer was the most extreme fire year in the half century people have kept score.

Here's how it happened.

May 2004 was warmer than average in the Interior, ground zero for Alaska's fires because of its heat and abundance of black spruce, which a firefighter once described as "gasoline on a stick."

But that May was also wetter. Fairbanks received 2 inches of rain, more than three times normal and still the rainiest May on record.

The first hint of something unusual came May 31. On that day, the Alaska Lightning Detection System recorded 7,876 lightning strikes. Peppered from the Kobuk River to the upper Yukon, the lightning was the highest total ever recorded for a single day in May.

All that lightning meant thunderstorms. The rain that came with them perhaps hid some of the fires that started that day, wrote Michael Richmond, formerly of the National Weather Service Fairbanks, in a paper about that extraordinary summer.

June was a warm month throughout Alaska. For example: Kivalina registered a temperature of 96 degrees F on June 29. The normal high for Kivalina, way north of the Arctic Circle on the Chukchi Sea coast, is in the low 50s. Temperatures in the Interior were 6 to 10 degrees warmer than the June average.

In late June and early July came an unusual five days of dry winds wheezing from the Brooks Range and the uplands of the Yukon River. The fires, born of lightning strikes in May and June, "were fanned into conflagrations," Richmond wrote. - More...
Friday PM - May 22, 2015


Alaska: Governor Walker Concludes Three-Day Trip to North Slope – Governor Bill Walker is wrapping up his three-day trip to the North Slope today after visiting new drill sites at Prudhoe Bay, Kuparuk, Alpine and Point Thomson; touring the North Slope Borough's new water treatment facility; and observing flood damage on the Dalton Highway. This is Governor Walker's first trip to the North Slope since taking office.

Governor Walker with project leader Christina Nordstrom of ExxonMobil at their Pt. Thomson site.

"This is something I have wanted to do since the day I was sworn in," Governor Walker said. "Often, I only get the chance to meet with a few high-level industry representatives who visit me in Juneau. Being able to talk to the workers at the drill sites and on the drill rigs gives me a better perspective when I'm having discussions about oil and gas development on the North Slope."

Governor Walker spent a day at facilities with each major producer, including Kuparuk and Alpine with ConocoPhillips, Point Thomson with ExxonMobil, and Prudhoe Bay with BP. Each visit gave the governor a chance to see firsthand the new technology being used and the opportunity to meet with the workers who oversee operations.

Prior to the trip, Governor Walker met with the presidents of Caelus Energy, Hilcorp, Armstrong Oil and Gas, and other exploration and production companies. - More..
Friday PM - May 22, 2015

Alaska: Alaska Joins Settlement with Equifax, Experian and TransUnion - The Alaska Office of the Attorney General joined 30 states in a settlement with the three major credit reporting agencies - Equifax Information Services LLC, Experian Information Solutions, Inc., and TransUnion LLC. Under the settlement, the credit reporting agencies have agreed to make a number of changes to their business practices to benefit consumers.

Key provisions of the settlement include:

Higher standards for data furnishers:
• The credit reporting agencies must maintain information about problem data furnishers and provide a list of those furnishers to the states upon request.
• The credit reporting agencies and data furnishers must use a better, more detailed system to share data.

Limits to direct-to-consumer marketing:
• The credit reporting agencies cannot market credit monitoring services to a consumer during phone call where the consumer is disputing a debt until the dispute portion of the call has ended.
•m The credit reporting agencies must tell consumers that purchasing a product is not a requirement for disputing information on their credits reports. - More...
Friday PM - May 22, 2015

Political Cartoon: Memorial Day
By Nate Beeler, The Columbus Dispatch
Distributed to subscribers for publication by Cagle Cartoons, Inc.




Real Time U.S. Debt Clock
http://www.usdebtclock.org/

U.S. Inflation Calculator
Easily calculate the buying power of the US dollar & inflation rate from 1913-2014

U.S. Energy Info. Admin.
Heating Oil & Propane Update

Public Service Announcements
Public Meetings & Info

KGB Animal Protection

Ketchikan Borough Assembly

Live video stream of current meeting
Archived videos
Agenda and Information Packets
Assembly Meeting Minutes
Borough Records
Calendar

Ketchikan Planning Commission

Live video stream of current meeting
Agenda, Information Packets & Minutes

Ketchikan City Council

View a Video of Meeting
Agenda & Information Packets

Ketchikan School Board

Live video stream of current meeting
Agenda & Information Packets


Gravina Access Project SEIS Alternatives Development

Gravina Access Website

Police Blotters

AK Troopers Daily Dispatch
Ketchikan Police Reports
Juneau Police Reports

Ketchikan

Jobs
Today's Forecast
Satellite
Today's Weather Images
Marine Forecasts
AK Weathercams
Ketchikan Weather Data
Current AK Weather Map




CLASSIFIEDS' CATEGORIES

Announcements
Help Wanted
Job Wanted
For Sale / Free Stuff
Garage Sales
Homes / Apts/ Property
Pets
Wanted
Lost & Found
Publish Your Ad

Front Page Archives
Letter Archives
April - May 2015

| | | | | | | |
| --- | --- | --- | --- | --- | --- | --- |
| S | M | T | W | T | F | S |
| 29 | 30 | 31 | 01 | 02 | 03 | 04 |
| 05 | 06 | 07 | 08 | 09 | 10 | 11 |
| 12 | 13 | 14 | 15 | 16 | 17 | 18 |
| 19 | 20 | 21 | 22 | 23 | 24 | 25 |
| 26 | 27 | 28 | 29 | 30 | 01 | 02 |
| 03 | 04 | 05 | 06 | 07 | 08 | 09 |
| 10 | 11 | 12 | 13 | 14 | 15 | 16 |
| 17 | 18 | 19 | 20 | 21 | 22 | |

More Front Page Archives & Letters


Viewpoints
Commentary
Opinions/Letters
Basic Rules &
Freedom of Speech

Questions, please contact the editor at editor@sitnews.us or call 617-9696
Sitnews reserves the right to edit.

Ketchikan faces a new opportunity By Kent Miller - From inception of the Alaska Marine Highway System through the 1970s, Alaska Marine Highway ships every year ran south to Puget Sound for maintenance, often laying in Seattle through the winter. Then, Ketchikan citizens proposed development of an Alaskan shipyard to perform necessary ship maintenance and repair in Alaska. This was a novel concept at the time, it was even said it could not be done. But today Ketchikan Shipyard demonstrates that ship repair and newbuilding are viable sectors of Alaska's economy. In creating the Ketchikan Shipyard, Alaskans, and especially the citizens and workers of Ketchikan, have succeeded in bringing home millions of dollars in expenditure — Alaska's earnings and wealth — that otherwise would have continued to flow outside. - More...
Wednesday PM - May 20, 2015

THE THIRD QUARTER OF 2016 By David G Hanger - Start saving now for what will transpire locally by the third quarter of 2016, or, conversely, get ready to move. I was a little surprised to hear that already the state is delaying payments to the shipyard, and a year from now that situation will be much, much worse. By the end of the third quarter 2016 this hospital boondoggle will have concluded itself, and all those people will have cleared out with their gains that the remaining citizens of this town will be paying off for the next 30 years. We will be lucky if the economic contraction is in the 10% to 15% range; contingent upon what our politicians do that contraction could be 25% or more. - More...
Wednesday PM - May 20, 2015

Bar Harbor Parking By Mike Youngblood - Those of us who regularly use the parking area around the VFW hall while we access our boats have noticed recently that parking has become a real issue there. The construction of the new addition to the hospital requires numerous workers, and they all need a place to park. It's very convenient for them since it's right across the street from the jobsite. - More...
Wednesday PM - May 20, 2015

High School Concert By Judith Green - We have wonderful dedicated musicians here in our school district - thank you to each one of you. - More...
Wednesday PM - May 20, 2015

Myth: Man-made Global Warming By Marvin Seibert - Chicken Little once screamed the Sky is falling! Now we have Barack Obama and his minions claiming the same thing. Mr. Obama claims that it is causing Rising Seas, Poverty, ISIS Beheadings and now Asthma. All you need to know that it is another way for governments to have an excuse to control people s behavior. What he won t tell you that this is just the natural cycle of the climate of the earth. Activity from the Sun regulates the climate, how arrogant is it to believe that man has any influence! - More...
Wednesday PM - May 20, 2015

LOCAL GOVERNMENTS STEPPING UP TO FILL SHORTFALLS IN SCHOOL FUNDING WON'T BE ENOUGH IF LEGISLATURE DOESN'T RESTORE BASIC FUNDING By Lisa Parady - Juneau and Fairbanks are amongst the municipalities that have voted to increase education funding in light of the gap created by the state legislature. Cities and boroughs can't do it alone, however. The Legislature should fulfill its commitments, since education is both a constitutional duty and, as schools educate the vast majority of the children in the state, the best place to invest limited funds. In doing its part – by restoring the formula cuts – the legislature can give schools and school boards the time needed to sort out sensible options for the future. Finally, it should be noted that it is unusually underhanded to cut school funding while simultaneously draining forward funding for schools, effectively shorting schools today while taking school dollars for tomorrow to fund other government activities. - More...
Wednesday PM - May 20, 2015

Why the Uproar Over Unjust
Teacher Evaluations is a Sham By Cevin Soling - Recently, Sheri Lederman, a 4th grade teacher, filed a lawsuit against the New York State Department of Education on the grounds that the metrics used to appraise her performance are fundamentally flawed. Despite a bevy of sincere accolades from students and parents that stretch the length of her esteemed 17 year career, she was deemed "ineffective" as an educator based on her value-added modeling (VAM) evaluation. This complaint follows three other lawsuits which evidence mounting resistance among educators to this approach of measuring performance. In response, defenders cite a body of scientific research that went into developing the assessment protocol. While critics are undeniably correct about certain fundamental problems with VAM – it does not take a genius to realize that if students get high scores on a test, there is little room for measured growth – teachers' unmitigated hypocrisy undermines any reason to acknowledge the legitimacy of their grievances. - More...
Wednesday PM - May 20, 2015

Troops Needed In Afghanistan By Donald A. Moskowitz - The Obama administration finally listened to our military leaders, and they are now planning on leaving 9800 troops in Afghanistan through 2016 and probably beyond. Originally they were going to draw down to 5500 troops. - More...
Wednesday PM - May 20, 2015

Re: U.S. History By Derek Andrews - So yet again someone reads or sees comments and twists them out of context because they most likely have some dislike of an individual. Mr. Mateer did this regarding First Lady Michelle Obama due to her saying the founding fathers of the America were not born in the United States. He argues Ben Franklin was born in Pennsylvania and others were born in Virginia. He then concludes his findings with a quote from John Wayne to call her stupid. - More...
Wednesday PM - May 20, 2015

Re: U.S History By Margaret Cloud - The letter supposedly written by Michael Mateer has been circulating for some time (about a year) and is nothing more than a copy/paste. It is also factually incorrect. - More...
Wednesday PM - May 20, 2015

Webmail your letter or
Email Your Letter To: editor@sitnews.us

---

Articles & photographs that appear in SitNews may be protected by copyright and may not be reprinted or redistributed without written permission from and payment of required fees to the proper sources.

E-mail your news & photos to editor@sitnews.us

Photographers choosing to submit photographs for publication to SitNews are in doing so, granting their permission for publication and for archiving. SitNews does not sell photographs. All requests for purchasing a photograph will be emailed to the photographer.

The Local Paper is now available online.
Click here for this week's printed edition.