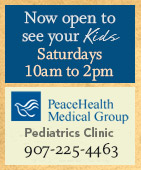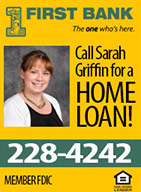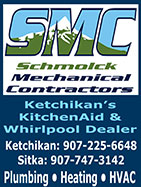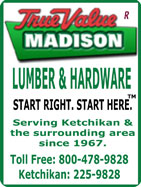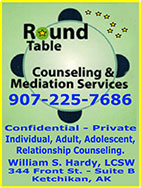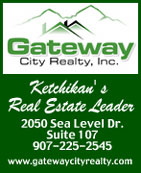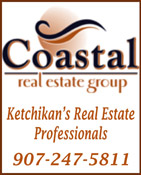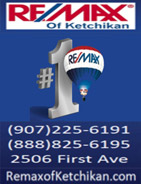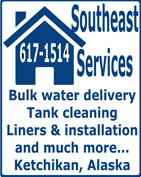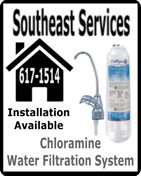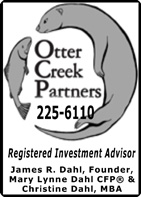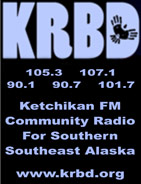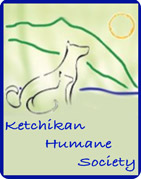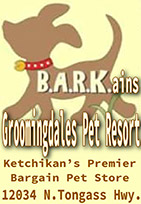 Contact


Call 617-9696


Webmail Letters


News Tips


Copyright Info


Archives
Quick News Search


Alaska


Ketchikan


SE Alaska


Alaska News Links
Columns - Articles


Dave Kiffer


Fish Factor


Money Matters
Historical Ketchikan


June Allen


Dave Kiffer


Louise B. Harrington
Ketchikan Arts & Events


Ketchikan Arts


Ketchikan Museums


KTN Public Library
Sports


Ketchikan Links
Public Records


FAA Accident Reports


NTSB Accident Reports


Court Calendar


Recent Filings & Case Dispositions


Court Records Search


Wanted: Absconders


Sex Offender Reg.


Public Notices
Weather, Webcams


Today's Forecast


KTN Weather Data


AK Weather Map


AK Weathercams


AK Earthquakes

TV Guide


Ketchikan
Ketchikan Phone Book


Yellow Pages


White Pages
Government Links


Local Government


State & National

Thursday
May 28, 2015

Red-throated Loon
Front Page Photo By JIM LEWIS ©2015
Using a super telephoto lens, the photographer was able to photograph this Red-throated Loon without disturbing her as she was sitting on her nest. Lewis said he observed the male and female to switch off incubating and protecting
the eggs so the other could eat. Always be an ethical wildlife photographer.
Follow the "wildlife viewing ethics" provided by the ADF&G.

Click Here to express your appreciation to the photographer and select your Favorite Front Page Photo(s) of the Month
(Submit your photograph to be featured on the SitNews' front page. Email photo to editor@sitnews.us include your name and a brief photo description.)



Ketchikan: Schofield Selected as Alaska's Small Business Person of the Year – Renee Schofield, CEO of TSS, Inc has been awarded the distinguished honor of Alaska Small Business Person of the Year by the U.S. Small Business Administration.

Renee Schofield Selected as Alaska's Small Business Person of the Year

The award was presented to Schofield in Ketchikan on May 6th by Alaska Director of the SBA Sam Dickey at the Ketchikan Chamber of Commerce.

Calvin Goings, Region X Administrator, and Jennifer Clark, Region X Advocate, attended a reception on May 7th, to honor the awardee at the Ketchikan Small Business Development Center. They traveled from Seattle for the celebration.

On May 8th, Jenna Schofield attended a reception in Washington, D.C. honoring all awardees from the U.S. and accepted the award on behalf of TSS.

Renee Schofield owns and operates TSS in six locations: three in Alaska located in Ketchikan, Juneau, and Craig; and three in the Midwest located in Keokuk, Iowa, Quincy, Illinois and Hannibal, Missouri. TSS plans to host a varity of celebrations to honor the award in each of its locations.

TSS specializes in federally mandated drug screening, but has multiple safety related programs for community and home environments. Schofield is a strong volunteer presence in many areas and is a public speaker for groups on several topics.

"This award really belongs to the people we serve and the communities we serve in, Schofield states. We are so blessed to have good people working at TSS, strong partnerships with our clients in promoting safe habits, and companies who take safety seriously. It's an interesting time to be a business owner and I am so very grateful for the support we have."

An April 16th letter from Administrator Maria Contreras-Sweet, the head of the U.S. Small Business Administration, notified Schofield that she had been selected by the U.S. Small Business Administration as their 2015 Alaska State Small Business Person of the Year.

Contreras-Sweet stated in the letter," Your hard work, innovative ideas, and dedication to your employees and community have helped you build an outstanding business that has strengthened your state's economy." - More...
Thursday PM - May 28, 2015

Ketchikan & Craig: 22 pounds of illegal drugs seized - The Alaska Bureau of Investigation announced this week that in two separate investigations taking place on May 18th and May 24th in Ketchikan and Craig, law enforcement officers seized over 22 pounds of illegal marijuana products.

According to the ABI, on the morning of May 18th, the Alaska State Troopers Southeast Alaska Cities against Drugs (SEACAD) task force in Ketchikan and K-9 Lutri, assisted by the Alaska State Troopers from the Ketchikan Post, contacted a 37 year old male from Craig upon his arrival into Ketchikan from Bellingham on the Alaska Marine Highway System M/V Kennecott.

The investigation revealed that the male was in possession of approximately 2.65 gross pounds of hashish oil product.

Also on May 18th, at approximately 07:30 am, the Craig Police Department and Alaska State Troopers from the Prince of Wales Post assisted with a search of the male's residence and seized 14 ounces of marijuana, approximately 1 ounce of hashish, evidence of commercial distribution, and evidence of the manufacturing of hashish oil using a butane extraction method.




The investigation on May 18th, also identified another shipment of marijuana that the male had shipped from Seattle to Craig via a local barge line. The SEACAD task force in Ketchikan and K-9 Lutri intercepted that cargo shipment on May 24th, in Ketchikan and seized 13.25 gross pounds of marijuana and 3.15 gross pounds of hashish oil product.

The total estimated street value of the seized marijuana buds is $171,514. The total estimated street value of the seized hashish oil product is $132,164.

Charges of Misconduct Involving a Controlled Substance in the Third Degree (Class B felony) and Misconduct Involving a Controlled Substance in the Fourth Degree (Class C felony) will be referred to the Ketchikan District Attorney's Office at a later time. The name of the person being charged has not been released.

Also on the morning of May 18th in a separate investigation, the Alaska State Troopers Southeast Alaska Cities against Drugs (SEACAD) task force in Ketchikan and K-9 Lutri, assisted by the Alaska State Troopers from the Ketchikan Post, contacted a 28 year old female from Seattle upon her arrival into Ketchikan from Bellingham on the Alaska Marine Highway System M/V Kennecott. - More...
Thursday PM - May 28, 2015

Southeast Alaska: Leadership Transition at University of Alaska Southeast - The public is invited to a goodbye reception for Chancellor John Pugh in honor of his retirement on Saturday, May 30, 2015, from 4:30-7:30pm at the Lakeside Grill in the Mourant Building, UAS Juneau campus. Music by Tom Locher and friends and refreshments will be provided. Attendees are invited to thank Pugh by sharing memories and stories from his 28-year career at UAS that began as a Dean in 1987. He was appointed Chancellor in 1999.

In some ways, Pugh said in recent remarks to staff, UAS has come full circle. "When then-Chancellor Marshall Lind hired me in 1987, oil prices were down to 8 dollars a barrel. I was asked to cut 1 million dollars from a $12 million budget." Pugh recalled how despite tight funding over the years, the UAS administration found ways to build a recreation facility, create a development and alumni office and build a freshman residence hall on the Juneau campus.

Provost Rick Caulfield will start work as Chancellor June 1. Caulfield was selected to replace Pugh by UA President Pat Gamble after a months-long national search. Pugh announced last October he would retire at the end of May.

"Rick's done good job as Provost and will do a good job as Chancellor," Pugh said. "I am pleased that we have someone in place for this important transition with experience in higher education in Alaska." He added that Caulfield's leading academic programs over the past five years as Provost will serve the institution well as it moves into challenging budget times. Caulfield completed undergraduate degrees at the University of California Berkeley, a master's degree at the University of Alaska Fairbanks, and his doctorate in the United Kingdom. He has worked in the University of Alaska system for more than 30 years, including as provost, dean, campus director, and tenured full professor. - More...
Thursday PM - May 28, 2015


Alaska: Alaska National Guard receives new commanding general By SGT. MARISA LINDSAY – The Alaska National Guard officially welcomed its new commander during a change of command ceremony held at the Alaska National Guard armory on Joint Base Elmendorf-Richardson May 26.

During the Alaska National Guard's change of command ceremony, Brig. Gen. (Alaska) Laurie Hummel shakes hands with outgoing adjutant general retired Brig. Gen. Leon "Mike" Bridges, at the Alaska National Guard armory on Joint Base Elmendorf-Richardson May 26. Gov. Bill Walker (center) presides over the ceremony while officially welcoming Hummel to her position.
Photo by Sgt. Marisa Lindsay

The ceremony was presided over by Gov. Bill Walker.

Brig. Gen. (Alaska) Laurie Hummel, adjutant general of the Alaska National Guard and commissioner of the Department of Military and Veterans Affairs, ceremoniously accepted the passing of the colors from retired Brig. Gen. Leon "Mike" Bridges, symbolizing the history and loyalty of the servicemen and women and the incoming commander's commitment and responsibility of the unit.

Hummel, a 1982 graduate of the U.S. Military Academy at West Point, its third class that accepted females, retired from the active-duty Army in 2012, after serving 30 years as a military intelligence officer.

Hummel's military life predates her attendance to West Point, however. The daughter of a career Soldier, she was born in an Army hospital in Vicenza, Italy.

"From the age of seven, I was very intrigued by the Profession of Arms," Hummel explained. "Although this was in the 1960s era, my family was very open to anything that my sister or I wanted to do."

Through the duration of her military career, Hummel served in a number of staff and command capacities, both in-garrison and overseas, to include several assignments as a professor at West Point. - More...
Thursday PM - May 28, 2015


Columns - Commentary

DAVE KIFFER: But at least the weather was nice - This past week, about 1,276 people asked me if I was going fishing in "the Derby."

Now being a world wise sort, my first thought was "they allow fishing during the Kentucky Derby? "

Don't all those lines get in the way of the horses?????

I don't want some little short guy in colored silks whipping me because I ain't reeling the line in fast enough and we're already at the three-quarter pole!!!!

But seriously fisher folks, I understand that for many Wetnecks, Memorial Day weekend has nothing to do with memorials, or even that extra day off from work, school or sobriety.

It means getting the skiff (and by skiff, I mean any watercraft smaller than the Malaspina) hull wet, the lines in the water and the cooler packed with more potent potables than bait herring. - More...
Thursday PM - May 28, 2015

JEFF LUND: What makes a good Alaskan - Six months before summer, years ago, I made plans with my dad to drive some logging roads and maybe luck into a spring black bear.

Age and joints ravaged by activity, then inactivity, had taken their toll. We probably wouldn't get one by just cruising logging roads, but father and son would be armed and hunting.

He died before we had the chance. Well, that's not true. We had the chance when I was a kid growing up, but neither of us was really into hunting. It was one of those things you take for granted living here. As a resident you can fill freezers and walls with fish and game. Then start on another freezer and more walls.

But that doesn't always happen. Then things change. Life happens.

I finally got a bear this year. The meat is in my freezer, the hide at the taxidermist.

I guess that's what the people who walk off the cruise ships think a dude like me does all the time. The hunting part, not the waiting part. - More...
Thursday PM - May 28, 2015




Political Cartoon: GOP Candidates
By Larry Wright ©2015, CagleCartoons.com
Distributed to subscribers for publication by Cagle Cartoons, Inc.




Real Time U.S. Debt Clock
http://www.usdebtclock.org/

U.S. Inflation Calculator
Easily calculate the buying power of the US dollar & inflation rate from 1913-2014

U.S. Energy Info. Admin.
Heating Oil & Propane Update

Public Service Announcements
Public Meetings & Info

KGB Animal Protection

Ketchikan Borough Assembly

Live video stream of current meeting
Archived videos
Agenda and Information Packets
Assembly Meeting Minutes
Borough Records
Calendar

Ketchikan Planning Commission

Live video stream of current meeting
Agenda, Information Packets & Minutes

Ketchikan City Council

View a Video of Meeting
Agenda & Information Packets

Ketchikan School Board

Live video stream of current meeting
Agenda & Information Packets


Gravina Access Project SEIS Alternatives Development

Gravina Access Website

Police Blotters

AK Troopers Daily Dispatch
Ketchikan Police Reports
Juneau Police Reports

Ketchikan

Jobs
Today's Forecast
Satellite
Today's Weather Images
Marine Forecasts
AK Weathercams
Ketchikan Weather Data
Current AK Weather Map




CLASSIFIEDS' CATEGORIES

Announcements
Help Wanted
Job Wanted
For Sale / Free Stuff
Garage Sales
Homes / Apts/ Property
Pets
Wanted
Lost & Found
Publish Your Ad

Front Page Archives
Letter Archives
April - May 2015

| | | | | | | |
| --- | --- | --- | --- | --- | --- | --- |
| S | M | T | W | T | F | S |
| 29 | 30 | 31 | 01 | 02 | 03 | 04 |
| 05 | 06 | 07 | 08 | 09 | 10 | 11 |
| 12 | 13 | 14 | 15 | 16 | 17 | 18 |
| 19 | 20 | 21 | 22 | 23 | 24 | 25 |
| 26 | 27 | 28 | 29 | 30 | 01 | 02 |
| 03 | 04 | 05 | 06 | 07 | 08 | 09 |
| 10 | 11 | 12 | 13 | 14 | 15 | 16 |
| 17 | 18 | 19 | 20 | 21 | 22 | 23 |
| 24 | 25 | 26 | 27 | 28 | | |

More Front Page Archives & Letters


Viewpoints
Commentary
Opinions/Letters
Basic Rules &
Freedom of Speech

Questions, please contact the editor at editor@sitnews.us or call 617-9696
Sitnews reserves the right to edit.

CORRUPTION, COLLUSION, & GRAND CONSPIRACY By David G Hanger - For all practical purposes the financial foundation of the government of the state of Alaska has been destroyed. According to one reliable source, who I am sure will do his own write-ups on the subject, the tax credits already generated by the oil companies are sufficient for them to avoid paying state taxes for any number of years to come. Kudos to the collective idiocy of the Alaska electoral majority who bit off on oil company propaganda and voted for this crap because you have not only voted to tax to the max yourselves, but even more so babies in diapers. - More...
Tuesday PM - May 26, 2015

Deep cuts in state budget By John Suter - We see in the news every day about how the legislature is working on deep cut backs for fire, police, road maintenance, schools and all the other state departments. However, there is no mention of cut backs on the state giving hundreds of millions of dollars to the oil companies in tax credits. They have special exemptions from cut backs. What's up with that? How come they don't have to have deep cut backs like all of the state's departments do? - More...
Tuesday PM - May 26, 2015

Non-profits in Ketchikan By Lisa Scarborough - Recently you may have read or heard about the cut in funding to local nonprofits in our community by the Ketchikan Borough Assembly. The funding these organizations and agencies get from our local government is funding used to leverage, I would venture to guess, in excess of 2-3 million dollars each year. The organization that I am involved with, Love In Action, brings in around $125,000 in other grant funds each year alone. These organizations do wonderful work for your friends, family and neighbors throughout the year, whether elderly, disabled or just having trouble putting enough food on the table - services of all different kinds are provided by caring community involved residents. If you know of someone who fits these categories or you are someone who fits in these categories, I would ask you to consider speaking up and letting your government know that the needs are real. The borough is concerned with economic development and I would say that healthy, secure and sustainable families and individuals contribute to a healthy economic community because they work, shop and live in this community. - More...
Tuesday PM - May 26, 2016

RE: The Third Quarter of 2016 By Daniel C McQueen - Mr. Hanger hit the nail squarely on the head. Good Job! - More...
Tuesday PM - May 26, 2015

Vaccinations By Amanda Mitchell - Every media outlet seemed to be covering the Disneyland outbreak. Did you read where they said the parents choosing to opt their kids out of vaccines caused this? Did you read anything about the whistleblower that came out, Dr. William Thompson, Senior Scientist for the CDC, stating that they intentionally manipulated and adjusted the study data to erase a link to autism from the MMR vaccine? [1, 2,] Did you read about how Merck is being sued for fraud by its own scientists? [3, 4] I would like to go through the Disneyland case, the vaccination logic, and much more. I hope that you bear with me (print it out and read it in chunks if needed), securely fasten your best thinking cap on and get ready to leave your presuppositions behind. We are going to where many of you have never gone before and I hope this will make you think, ask questions and do your own research. - More...
Tuesday PM - May 26, 2015

Ketchikan faces a new opportunity By Kent Miller - From inception of the Alaska Marine Highway System through the 1970s, Alaska Marine Highway ships every year ran south to Puget Sound for maintenance, often laying in Seattle through the winter. Then, Ketchikan citizens proposed development of an Alaskan shipyard to perform necessary ship maintenance and repair in Alaska. This was a novel concept at the time, it was even said it could not be done. But today Ketchikan Shipyard demonstrates that ship repair and newbuilding are viable sectors of Alaska's economy. In creating the Ketchikan Shipyard, Alaskans, and especially the citizens and workers of Ketchikan, have succeeded in bringing home millions of dollars in expenditure — Alaska's earnings and wealth — that otherwise would have continued to flow outside. - More...
Wednesday PM - May 20, 2015

THE THIRD QUARTER OF 2016 By David G Hanger - Start saving now for what will transpire locally by the third quarter of 2016, or, conversely, get ready to move. I was a little surprised to hear that already the state is delaying payments to the shipyard, and a year from now that situation will be much, much worse. By the end of the third quarter 2016 this hospital boondoggle will have concluded itself, and all those people will have cleared out with their gains that the remaining citizens of this town will be paying off for the next 30 years. We will be lucky if the economic contraction is in the 10% to 15% range; contingent upon what our politicians do that contraction could be 25% or more. - More...
Wednesday PM - May 20, 2015

Bar Harbor Parking By Mike Youngblood - Those of us who regularly use the parking area around the VFW hall while we access our boats have noticed recently that parking has become a real issue there. The construction of the new addition to the hospital requires numerous workers, and they all need a place to park. It's very convenient for them since it's right across the street from the jobsite. - More...
Wednesday PM - May 20, 2015

High School Concert By Judith Green - We have wonderful dedicated musicians here in our school district - thank you to each one of you. - More...
Wednesday PM - May 20, 2015

Myth: Man-made Global Warming By Marvin Seibert - Chicken Little once screamed the Sky is falling! Now we have Barack Obama and his minions claiming the same thing. Mr. Obama claims that it is causing Rising Seas, Poverty, ISIS Beheadings and now Asthma. All you need to know that it is another way for governments to have an excuse to control people s behavior. What he won t tell you that this is just the natural cycle of the climate of the earth. Activity from the Sun regulates the climate, how arrogant is it to believe that man has any influence! - More...
Wednesday PM - May 20, 2015

LOCAL GOVERNMENTS STEPPING UP TO FILL SHORTFALLS IN SCHOOL FUNDING WON'T BE ENOUGH IF LEGISLATURE DOESN'T RESTORE BASIC FUNDING By Lisa Parady - Juneau and Fairbanks are amongst the municipalities that have voted to increase education funding in light of the gap created by the state legislature. Cities and boroughs can't do it alone, however. The Legislature should fulfill its commitments, since education is both a constitutional duty and, as schools educate the vast majority of the children in the state, the best place to invest limited funds. In doing its part – by restoring the formula cuts – the legislature can give schools and school boards the time needed to sort out sensible options for the future. Finally, it should be noted that it is unusually underhanded to cut school funding while simultaneously draining forward funding for schools, effectively shorting schools today while taking school dollars for tomorrow to fund other government activities. - More...
Wednesday PM - May 20, 2015

Why the Uproar Over Unjust
Teacher Evaluations is a Sham By Cevin Soling - Recently, Sheri Lederman, a 4th grade teacher, filed a lawsuit against the New York State Department of Education on the grounds that the metrics used to appraise her performance are fundamentally flawed. Despite a bevy of sincere accolades from students and parents that stretch the length of her esteemed 17 year career, she was deemed "ineffective" as an educator based on her value-added modeling (VAM) evaluation. This complaint follows three other lawsuits which evidence mounting resistance among educators to this approach of measuring performance. In response, defenders cite a body of scientific research that went into developing the assessment protocol. While critics are undeniably correct about certain fundamental problems with VAM – it does not take a genius to realize that if students get high scores on a test, there is little room for measured growth – teachers' unmitigated hypocrisy undermines any reason to acknowledge the legitimacy of their grievances. - More...
Wednesday PM - May 20, 2015

Troops Needed In Afghanistan By Donald A. Moskowitz - The Obama administration finally listened to our military leaders, and they are now planning on leaving 9800 troops in Afghanistan through 2016 and probably beyond. Originally they were going to draw down to 5500 troops. - More...
Wednesday PM - May 20, 2015

Re: U.S. History By Derek Andrews - So yet again someone reads or sees comments and twists them out of context because they most likely have some dislike of an individual. Mr. Mateer did this regarding First Lady Michelle Obama due to her saying the founding fathers of the America were not born in the United States. He argues Ben Franklin was born in Pennsylvania and others were born in Virginia. He then concludes his findings with a quote from John Wayne to call her stupid. - More...
Wednesday PM - May 20, 2015

Re: U.S History By Margaret Cloud - The letter supposedly written by Michael Mateer has been circulating for some time (about a year) and is nothing more than a copy/paste. It is also factually incorrect. - More...
Wednesday PM - May 20, 2015

Webmail your letter or
Email Your Letter To: editor@sitnews.us

---

Articles & photographs that appear in SitNews may be protected by copyright and may not be reprinted or redistributed without written permission from and payment of required fees to the proper sources.

E-mail your news & photos to editor@sitnews.us

Photographers choosing to submit photographs for publication to SitNews are in doing so, granting their permission for publication and for archiving. SitNews does not sell photographs. All requests for purchasing a photograph will be emailed to the photographer.

The Local Paper is now available online.
Click here for this week's printed edition.