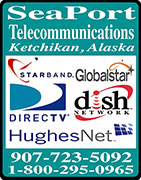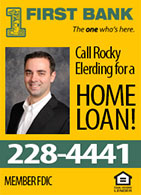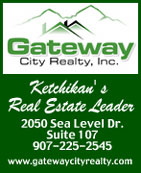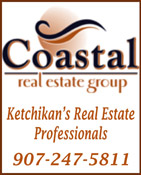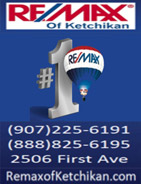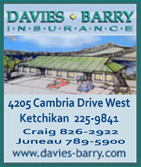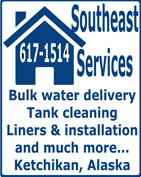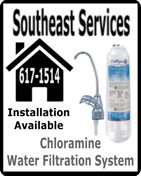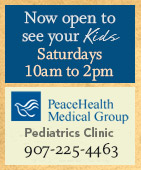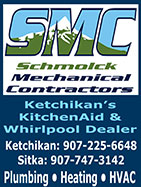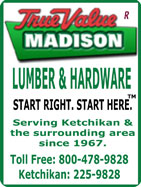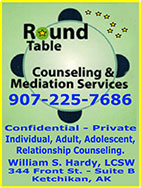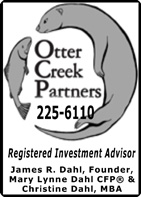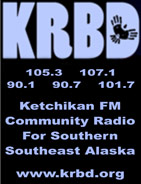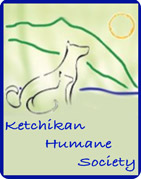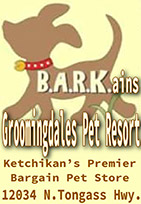 Contact


Call 617-9696


Webmail Letters


News Tips


Copyright Info


Archives
Quick News Search


Alaska


Ketchikan


SE Alaska


Alaska News Links
Columns - Articles


Dave Kiffer


Fish Factor


Money Matters
Historical Ketchikan


June Allen


Dave Kiffer


Louise B. Harrington
Ketchikan Arts & Events


Ketchikan Arts


Ketchikan Museums


KTN Public Library
Sports


Ketchikan Links
Public Records


FAA Accident Reports


NTSB Accident Reports


Court Calendar


Recent Filings & Case Dispositions


Court Records Search


Wanted: Absconders


Sex Offender Reg.


Public Notices
Weather, Webcams


Today's Forecast


KTN Weather Data


AK Weather Map


AK Weathercams


AK Earthquakes

TV Guide


Ketchikan
Ketchikan Phone Book


Yellow Pages


White Pages
Government Links


Local Government


State & National

Herring Cove Black Bears
Mother black bear checks on her cub after taking a cool dip.
Front Page Photo By CINDY BALZER ©2015
Follow the "wildlife viewing ethics" provided by the ADF&G.

Click Here to express your appreciation to the photographer and select your Favorite Front Page Photo(s) of the Month
(Submit your photograph to be featured on the SitNews' front page. Email photo to editor@sitnews.us include your name and a brief photo description.)



Alaska: Governor Informs Alaskans of Impacts of a Partial Government Shutdown; Thousands of layoff notices mailed out today By MARY KAUFFMAN - Today, Governor Bill Walker (I) and Lieutenant Governor Byron Mallott (D) explained to Alaskans the effects of a partial government shutdown on services offered by the offices of the governor and lieutenant governor and requested all departments to provide details of how a particial shutdown would impact services.

"Today, because we don't have a fully-funded budget, about 10,000 notices of layoffs were mailed out - as we are morally and contractually obligated to do," Governor Walker said during a press conference today.
Photo from LiveStream Video - Office of the Governor

"While I am hopeful the legislature will reach an agreement to fully fund the budget, I am obligated to tell the public about how a potential government shutdown could affect services Alaskans have come to rely upon," Governor Walker said today.

There was hope Saturday and Governor Walker thanked members of the Alaska House for negotiating on a fully funded budget so the state can continue to fund services Alaskans depend on. Walker said on May 30th, "It is now up to the Senate to concur with work the House has begun to ensure 10,000 layoff notices are not sent out."

Although the Governor said that he was hopeful on Saturday the Alaska Senate would pick up the work of the House, that's not what the Senate has done.

"Today, because we don't have a fully-funded budget, about 10,000 notices of layoffs were mailed out - as we are morally and contractually obligated to do," Governor Walker said. "I have asked Matt Peterson to be available to step in and mediate this legislative impasse so we don't have a government shutdown. I urge the legislature to take advantage of his expertise so we can move forward."

In the offices of the governor and lieutenant governor, constituents' requests would go unanswered, the Human Rights Commission would halt investigations into human rights complaints and candidates would not be able to complete their filings with the Division of Elections. The review of petitions filed during the period of any shutdown and the authentication and certification of business and personal documents would stop.

For example, authentication of signatures for Alaska companies doing business in foreign countries, certification of paperwork for Alaskans hoping to adopt children from other countries, and even the returning of bodies of foreign nationals who die in Alaska require authentication paperwork.

While the lieutenant governor would continue to sign regulations, the processing of public notices would be curtailed.

The Governor asked the all state departments to send out notices this afternoon of what would happen on July 2nd if there is not a fully funded budget that will result in a partical shutdown. The Governor wants all Alaskans to be informed of what to expect and to be prepared for what could possibly happen on July 2nd.

The Governor retained Matt Peterson to help resolve the current legislative impasse holding up passage of a fully-funded budget. Peterson is an Anchorage attorney with an extensive history of conducting mediations.

Peterson works at Clapp, Peterson, Tiemessen, Thorsness & Johnson, LLC. He has worked for more than 30 years as a mediator and arbitrator in a range of complex cases, including civil litigation, medical and professional malpractice and business disputes. Mr. Peterson is a fellow of the American College of Trial Lawyers and the Alaska member of the National Academy of Distinguished Neutrals. Mr. Peterson has been peer-rated by Martindale-Hubbell as one of Alaska's "Superlawyers."




"I have long respected Matt and his work, and am confident he will get the job done well and quickly," Governor Walker said. "I urge members of the legislature to accept my offer and avail themselves of Matt's services so Alaskans can get past this gridlock and shift our focus to discussing a fiscally sustainable future."

"This legislative impasse creates uncertainty for all Alaskans," Lt. Governor Mallott said. "I urge legislators to avail themselves of the services provided by Matt Peterson, the mediator Governor Walker has retained."

Department of Administration

In anticipation of a partial government shutdown the Department of Administration (DOA) has worked to provide planning and communication tools to agencies and employees so that critical state services needed for life, health, and safety of Alaskans are not compromised. The department has the unique role of providing services to other state agencies and state employees as well as to the public.

"No one wants a shutdown. In the perspective of the larger budget, the remaining issues are relatively modest. It is helpful to recognize that as the threat of a shutdown approaches, we have reached the point where the time spent by employees preparing for the shutdown, distracted by the shutdown or talking about the shutdown will consume any savings the legislature might hope to extract in the remaining negotiations," stated DOA Commissioner Sheldon Fisher. "I share Governor Walker's hope that the legislature will reach a compromise on the budget bill soon so that state agencies can return to focusing on right-sizing government. "

Specifically within the Department of Administration the following services would be diminished or discontinued throughout the duration of a partial government shutdown:



Delay or cancel vendor purchasing and payments on supplies - across the entire state this will impact many small businesses that rely on an estimated $1.7 million daily in state contracts
Hundreds of state leases will not be paid in full for the duration of the closure, potentially creating hardship for private lessors and taking several million dollars out of the economy for each month the shutdown persists
Critical state I/T and communications equipment would go unmaintained and reliability of those services would decrease
The Office of Public Advocacy would limit advancing appeals and their caseload backlogs will grow with the elimination of support staff during the shutdown
The Public Defender Agency would see their caseload backlogs grow
Reaction time for emergency support services delivered by DOA would be impaired
Progress on the state's new financial and payroll administrative system , the Integrated Resource Information System or IRIS, replacing 30+ year old legacy systems will be halted right at the critical juncture of implementation after years hard work, imposing additional costs and delays to a $80+ million dollar investment
Skeleton crews will be established in divisions such as Personnel, Finance, General Services, Risk Management, and Enterprise Technology Services to support only those state functions related to life, health, and safety
Alaska Public Offices Commission (APOC), tasked with oversight on elected officials and lobbyist, would not have staff to process cases and would therefore close for the duration of the shutdown
Administrative appeals would largely go unscheduled if not funded through federal programs
Bargaining of labor contracts would cease until government reopens this function
Employee grievances and (grievances and) letters of agreement will not have agency staff to respond
Grant to supply "blind-friendly" accessibility to news and information services would no longer be available
Access to state surplus goods would not be available
Alaska Public Broadcasting Commission would not receive any grant funds for local TV or radio
State employee recruitment resources will be slowed to a near standstill for current and future job seekers

Department of Administration agencies that rely on program receipts of those who use the service will not be affected by the partial shutdown including the Alaska Division of Motor Vehicles (DMV), Alaska Oil and Gas Conservation Commission (AOGCC), and Violent Crimes Compensation Board. Additionally the Division of Retirement and Benefits will continue to process remaining state employee and all retiree benefits with health trust dollars that are unaffected by the legislative inaction.

As it is essential for life, health, and safety, all security services for state agencies would be continued to ensure the safety and well-being of state staff and property during the shutdown.

In the event of a partial shutdown the remaining staff at the Department of Administration will continue providing personnel updates and layoff information to state employees separated from service through their primary website, www.DOA.alaska.gov and the toll-free hotline 844-465-4688.

Alaska Department of Health and Social Services

Due to the critical health and safety implications of the services that are provided by the Alaska Department of Health and Social Services, limited funding of the Health and Social Services' FY2016 budget was approved by Governor Walker. There will be no impact to the operations of DHSS in the event of a partial government shutdown. While programs and operations will continue in the near term, an extended government shutdown could ultimately affect services provided by DHSS.

Alaska Department of Transportation and Public Facilities (ADOT&PF)

The Alaska Department of Transportation and Public Facilities (ADOT&PF) is also preparing to reduce services statewide on July 1, 2015, the start of the new state fiscal year.

"We are still hopeful that the legislature will pass a fully funded budget. However, we must have a plan in place so that the traveling public is prepared and understands what services will and will not be affected," said ADOT&PF Commissioner Marc Luiken.

Without a fully funded operating budget the following ADOT&PF services will be impacted after June 30, 2015: - More...
Monday PM - June 01, 2015

Fish Factor: Will inability of state lawmakers to pass budget cork Alaska's salmon industry? By LAINE WELCH - Alaska's salmon industry is ready to get corked by the inability of state lawmakers to pass a budget.

More than 20,000 state workers are bracing for 30 day layoff notices, meaning they'll be off the job when the new fiscal year starts on July 1. The timing couldn't be worse for Alaska's salmon managers who are nearing the peak of a season that could set new records.

"There is some budget, about 27 percent of our normal amount for us to work in the field, and do our management responsibilities. But how we proceed from July 1 is what we're working on," said Jeff Regnart, director of Commercial Fisheries at the Alaska Dept. of Fish and Game.

"This year has some record forecasts and Alaska salmon is a multi-million dollar industry. That means we are going to be out there managing these fisheries," Regnart said. "We might have to make some changes based on the fiscal climate, but we're going to make sure that we do our very best to have the tools to maximize the opportunity in these fisheries. That, to me, is our main mission."

Alaska's 2015 salmon catch is projected at 221 million fish, totaling one billion pounds. That's a bulk weight that has been topped only once before in 2013, according to the Seafood Market Bulletin by the Alaska Seafood Marketing Institute.

Regnart said the major management focus would be on the "significant" salmon fisheries, such as pink salmon in Southeast Alaska and sockeyes at Bristol Bay, where a 40 million harvest is expected, a 41 percent increase. Statewide, a sockeye salmon forecast of nearly 60 million is the largest since 1995.

"The salmon fishery is short," Regnart said. "In the next three months, it will all be over. It is compressed and we need to be able to respond to that. It might be different from past years, but we'll do our darndest to make sure we can make the calls necessary to provide access to that resource."

Other salmon fishing regions could feel even more of a management pinch.
"Kodiak, South and North Peninsula, Cook Inlet, Prince William Sound, all those are significant fisheries and our plan is to put them in the water," Regnart said. "We might have fewer enumeration programs, fewer aerial surveys, and fewer people at the front counters in some offices, all those are possibilities. But the essential function of allowing access to that resource in a sustainable way, we will try to preserve."

"I have no idea which department employees, if any, would be prioritized over others," said James Jackson, a regional salmon manager at ADF&G in Kodiak, where the fishery opens June 1.

"Reliable, in season, salmon escapement and catch data is the hallmark of a well-managed fishery," he added. "Without department employees counting fish and keeping track of catch, it is very difficult to manage a commercial salmon fishery, especially one as large as Kodiak's."

Of course, lots of other fishing is going on besides salmon, such as cod, shrimp, rockfish and Dungeness crab. Those could simply be put on hold.

"I think there will be an impact across the board," Regnart said. "We're just going to put our resources where they make the most sense. With salmon, if you miss it, you're done until next summer. Other fisheries that could be taken at another time, if it's possible from a biological perspective, we'll look at that."

"The situation is changing every day," Regnart added. "We're going to do everything we can to make this work, and try and pull a rabbit out of the hat." - More...
Monday PM - June 01, 2015


Columns - Commentary

WILL DURST: The Life of an Aging Baby Boomer - Population scientists describe the Baby Boom generation as anybody born between the years 1946 and 1964. Which means the youngest of the Baby Boomers turned 50 last year, and the oldest will turn 70 next year, which is just so wrong. We Boomers are the architects of the youth culture. We invented young people for crum's sakes. We're the Pepsi Generation... that had a minor fling with Coke.

But fear not. As we evidenced throughout the entirety of our flower-powered history, this autumn of our lives will be charged into with unwavering optimism, a firm commitment to affect positive change and pockets full of drugs.

The first item of business that needs to be put in order is the nomenclature. Is it really necessary to refer to us as elderly seniors winding down our golden years? We're vintage. Classic. Enduring. Seasoned. Steadfast. Resilient. Ripe. And accumulating ripagosity every day.

But all you kids out there shouldn't think that growing old is all gloom and doom. No. No. No. There's an equal amount of marvelous traveling hand in hand with the gruesome. Compare for yourself, the 10 major advantages and disadvantages of being an aging baby boomer. - More...
Monday PM - June 01, 2015




Political Cartoon: NSA Phone Data
By Pat Bagley, Salt Lake Tribune
Distributed to subscribers for publication by Cagle Cartoons, Inc.




Real Time U.S. Debt Clock
http://www.usdebtclock.org/

U.S. Inflation Calculator
Easily calculate the buying power of the US dollar & inflation rate from 1913-2014

U.S. Energy Info. Admin.
Heating Oil & Propane Update

Public Service Announcements
Public Meetings & Info

KGB Animal Protection

Ketchikan Borough Assembly

Live video stream of current meeting
Archived videos
Agenda and Information Packets
Assembly Meeting Minutes
Borough Records
Calendar

Ketchikan Planning Commission

Live video stream of current meeting
Agenda, Information Packets & Minutes

Ketchikan City Council

View a Video of Meeting
Agenda & Information Packets

Ketchikan School Board

Live video stream of current meeting
Agenda & Information Packets


Gravina Access Project SEIS Alternatives Development

Gravina Access Website

Police Blotters

AK Troopers Daily Dispatch
Ketchikan Police Reports
Juneau Police Reports

Ketchikan

Jobs
Today's Forecast
Satellite
Today's Weather Images
Marine Forecasts
AK Weathercams
Ketchikan Weather Data
Current AK Weather Map




CLASSIFIEDS' CATEGORIES

Announcements
Help Wanted
Job Wanted
For Sale / Free Stuff
Garage Sales
Homes / Apts/ Property
Pets
Wanted
Lost & Found
Publish Your Ad

Front Page Archives
Letter Archives
April - May 2015

| | | | | | | |
| --- | --- | --- | --- | --- | --- | --- |
| S | M | T | W | T | F | S |
| 29 | 30 | 31 | 01 | 02 | 03 | 04 |
| 05 | 06 | 07 | 08 | 09 | 10 | 11 |
| 12 | 13 | 14 | 15 | 16 | 17 | 18 |
| 19 | 20 | 21 | 22 | 23 | 24 | 25 |
| 26 | 27 | 28 | 29 | 30 | 01 | 02 |
| 03 | 04 | 05 | 06 | 07 | 08 | 09 |
| 10 | 11 | 12 | 13 | 14 | 15 | 16 |
| 17 | 18 | 19 | 20 | 21 | 22 | 23 |
| 24 | 25 | 26 | 27 | 28 | 29 | 30 |

More Front Page Archives & Letters


Viewpoints
Commentary
Opinions/Letters
Basic Rules &
Freedom of Speech

Questions, please contact the editor at editor@sitnews.us or call 617-9696
Sitnews reserves the right to edit.

CORRUPTION, COLLUSION, & GRAND CONSPIRACY By David G Hanger - For all practical purposes the financial foundation of the government of the state of Alaska has been destroyed. According to one reliable source, who I am sure will do his own write-ups on the subject, the tax credits already generated by the oil companies are sufficient for them to avoid paying state taxes for any number of years to come. Kudos to the collective idiocy of the Alaska electoral majority who bit off on oil company propaganda and voted for this crap because you have not only voted to tax to the max yourselves, but even more so babies in diapers. - More...
Tuesday PM - May 26, 2015

Deep cuts in state budget By John Suter - We see in the news every day about how the legislature is working on deep cut backs for fire, police, road maintenance, schools and all the other state departments. However, there is no mention of cut backs on the state giving hundreds of millions of dollars to the oil companies in tax credits. They have special exemptions from cut backs. What's up with that? How come they don't have to have deep cut backs like all of the state's departments do? - More...
Tuesday PM - May 26, 2015

Non-profits in Ketchikan By Lisa Scarborough - Recently you may have read or heard about the cut in funding to local nonprofits in our community by the Ketchikan Borough Assembly. The funding these organizations and agencies get from our local government is funding used to leverage, I would venture to guess, in excess of 2-3 million dollars each year. The organization that I am involved with, Love In Action, brings in around $125,000 in other grant funds each year alone. These organizations do wonderful work for your friends, family and neighbors throughout the year, whether elderly, disabled or just having trouble putting enough food on the table - services of all different kinds are provided by caring community involved residents. If you know of someone who fits these categories or you are someone who fits in these categories, I would ask you to consider speaking up and letting your government know that the needs are real. The borough is concerned with economic development and I would say that healthy, secure and sustainable families and individuals contribute to a healthy economic community because they work, shop and live in this community. - More...
Tuesday PM - May 26, 2016

RE: The Third Quarter of 2016 By Daniel C McQueen - Mr. Hanger hit the nail squarely on the head. Good Job! - More...
Tuesday PM - May 26, 2015

Vaccinations By Amanda Mitchell - Every media outlet seemed to be covering the Disneyland outbreak. Did you read where they said the parents choosing to opt their kids out of vaccines caused this? Did you read anything about the whistleblower that came out, Dr. William Thompson, Senior Scientist for the CDC, stating that they intentionally manipulated and adjusted the study data to erase a link to autism from the MMR vaccine? [1, 2,] Did you read about how Merck is being sued for fraud by its own scientists? [3, 4] I would like to go through the Disneyland case, the vaccination logic, and much more. I hope that you bear with me (print it out and read it in chunks if needed), securely fasten your best thinking cap on and get ready to leave your presuppositions behind. We are going to where many of you have never gone before and I hope this will make you think, ask questions and do your own research. - More...
Tuesday PM - May 26, 2015

Ketchikan faces a new opportunity By Kent Miller - From inception of the Alaska Marine Highway System through the 1970s, Alaska Marine Highway ships every year ran south to Puget Sound for maintenance, often laying in Seattle through the winter. Then, Ketchikan citizens proposed development of an Alaskan shipyard to perform necessary ship maintenance and repair in Alaska. This was a novel concept at the time, it was even said it could not be done. But today Ketchikan Shipyard demonstrates that ship repair and newbuilding are viable sectors of Alaska's economy. In creating the Ketchikan Shipyard, Alaskans, and especially the citizens and workers of Ketchikan, have succeeded in bringing home millions of dollars in expenditure — Alaska's earnings and wealth — that otherwise would have continued to flow outside. - More...
Wednesday PM - May 20, 2015

THE THIRD QUARTER OF 2016 By David G Hanger - Start saving now for what will transpire locally by the third quarter of 2016, or, conversely, get ready to move. I was a little surprised to hear that already the state is delaying payments to the shipyard, and a year from now that situation will be much, much worse. By the end of the third quarter 2016 this hospital boondoggle will have concluded itself, and all those people will have cleared out with their gains that the remaining citizens of this town will be paying off for the next 30 years. We will be lucky if the economic contraction is in the 10% to 15% range; contingent upon what our politicians do that contraction could be 25% or more. - More...
Wednesday PM - May 20, 2015

Bar Harbor Parking By Mike Youngblood - Those of us who regularly use the parking area around the VFW hall while we access our boats have noticed recently that parking has become a real issue there. The construction of the new addition to the hospital requires numerous workers, and they all need a place to park. It's very convenient for them since it's right across the street from the jobsite. - More...
Wednesday PM - May 20, 2015

High School Concert By Judith Green - We have wonderful dedicated musicians here in our school district - thank you to each one of you. - More...
Wednesday PM - May 20, 2015

Myth: Man-made Global Warming By Marvin Seibert - Chicken Little once screamed the Sky is falling! Now we have Barack Obama and his minions claiming the same thing. Mr. Obama claims that it is causing Rising Seas, Poverty, ISIS Beheadings and now Asthma. All you need to know that it is another way for governments to have an excuse to control people s behavior. What he won t tell you that this is just the natural cycle of the climate of the earth. Activity from the Sun regulates the climate, how arrogant is it to believe that man has any influence! - More...
Wednesday PM - May 20, 2015

LOCAL GOVERNMENTS STEPPING UP TO FILL SHORTFALLS IN SCHOOL FUNDING WON'T BE ENOUGH IF LEGISLATURE DOESN'T RESTORE BASIC FUNDING By Lisa Parady - Juneau and Fairbanks are amongst the municipalities that have voted to increase education funding in light of the gap created by the state legislature. Cities and boroughs can't do it alone, however. The Legislature should fulfill its commitments, since education is both a constitutional duty and, as schools educate the vast majority of the children in the state, the best place to invest limited funds. In doing its part – by restoring the formula cuts – the legislature can give schools and school boards the time needed to sort out sensible options for the future. Finally, it should be noted that it is unusually underhanded to cut school funding while simultaneously draining forward funding for schools, effectively shorting schools today while taking school dollars for tomorrow to fund other government activities. - More...
Wednesday PM - May 20, 2015

Why the Uproar Over Unjust
Teacher Evaluations is a Sham By Cevin Soling - Recently, Sheri Lederman, a 4th grade teacher, filed a lawsuit against the New York State Department of Education on the grounds that the metrics used to appraise her performance are fundamentally flawed. Despite a bevy of sincere accolades from students and parents that stretch the length of her esteemed 17 year career, she was deemed "ineffective" as an educator based on her value-added modeling (VAM) evaluation. This complaint follows three other lawsuits which evidence mounting resistance among educators to this approach of measuring performance. In response, defenders cite a body of scientific research that went into developing the assessment protocol. While critics are undeniably correct about certain fundamental problems with VAM – it does not take a genius to realize that if students get high scores on a test, there is little room for measured growth – teachers' unmitigated hypocrisy undermines any reason to acknowledge the legitimacy of their grievances. - More...
Wednesday PM - May 20, 2015

Troops Needed In Afghanistan By Donald A. Moskowitz - The Obama administration finally listened to our military leaders, and they are now planning on leaving 9800 troops in Afghanistan through 2016 and probably beyond. Originally they were going to draw down to 5500 troops. - More...
Wednesday PM - May 20, 2015

Re: U.S. History By Derek Andrews - So yet again someone reads or sees comments and twists them out of context because they most likely have some dislike of an individual. Mr. Mateer did this regarding First Lady Michelle Obama due to her saying the founding fathers of the America were not born in the United States. He argues Ben Franklin was born in Pennsylvania and others were born in Virginia. He then concludes his findings with a quote from John Wayne to call her stupid. - More...
Wednesday PM - May 20, 2015

Re: U.S History By Margaret Cloud - The letter supposedly written by Michael Mateer has been circulating for some time (about a year) and is nothing more than a copy/paste. It is also factually incorrect. - More...
Wednesday PM - May 20, 2015

Webmail your letter or
Email Your Letter To: editor@sitnews.us

---

Articles & photographs that appear in SitNews may be protected by copyright and may not be reprinted or redistributed without written permission from and payment of required fees to the proper sources.

E-mail your news & photos to editor@sitnews.us

Photographers choosing to submit photographs for publication to SitNews are in doing so, granting their permission for publication and for archiving. SitNews does not sell photographs. All requests for purchasing a photograph will be emailed to the photographer.

The Local Paper is now available online.
Click here for this week's printed edition.