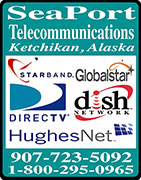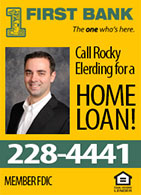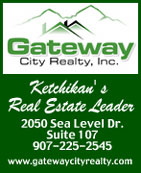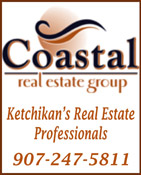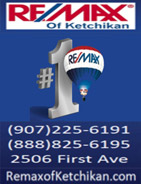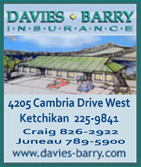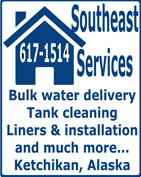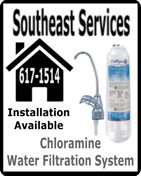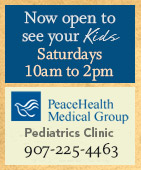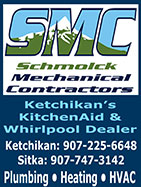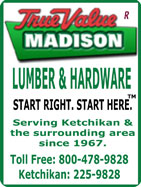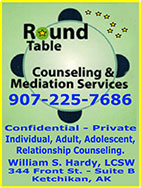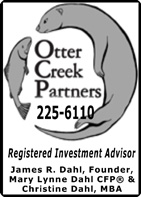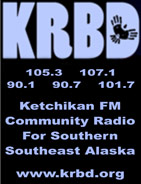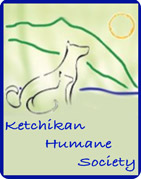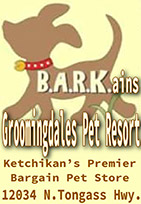 Contact


Call 617-9696


Webmail Letters


News Tips


Copyright Info


Archives
Quick News Search


Alaska


Ketchikan


SE Alaska


Alaska News Links
Columns - Articles


Dave Kiffer


Fish Factor


Money Matters
Historical Ketchikan


June Allen


Dave Kiffer


Louise B. Harrington
Ketchikan Arts & Events


Ketchikan Arts


Ketchikan Museums


KTN Public Library
Sports


Ketchikan Links
Public Records


FAA Accident Reports


NTSB Accident Reports


Court Calendar


Recent Filings & Case Dispositions


Court Records Search


Wanted: Absconders


Sex Offender Reg.


Public Notices
Weather, Webcams


Today's Forecast


KTN Weather Data


AK Weather Map


AK Weathercams


AK Earthquakes

TV Guide


Ketchikan
Ketchikan Phone Book


Yellow Pages


White Pages
Government Links


Local Government


State & National

Bar Harbor Evening
Front Page Photo By CARL THOMPSON ©2015
Click Here to express your appreciation to the photographer and select your Favorite Front Page Photo(s) of the Month
(Submit your photograph to be featured on the SitNews' front page. Email photo to editor@sitnews.us include your name and a brief photo description.)



Fish Factor: What does the future hold for setnets? By LAINE WELCH - A one handed clap best describes the reaction to the 43,000 signature drop off by anti-salmon setnet advocates at the Division of Elections last week.

It means enough signatures were gathered to include the question on the 2016 primary election ballot, and let Alaska voters decide whether to ban setnets at Cook Inlet, Mat-Su, Anchorage, Juneau, Valdez, Ketchikan, and any communities designated as "urban" and "non-subsistence" in the future.

The ban is being pushed one-handed by the Alaska Fisheries Conservation Alliance (AFCA), whose board of directors delivered stacks of signature booklets, followed by a press conference rife with talking points, table pounding, bravado and buzzwords.

"I believe now more than ever that Alaskans want to end the devastating and outdated mode of commercial fishing called setnetting," exhorted Jim Connors, AFCA president, and a Kenai lodge owner and sport fishing guide. "I spent six years as a setnetter in Upper Cook Inlet and during that time I caught a lot of red salmon. However, my nets also caught sharks, birds, ducks, flounders, dolly vardens and a lot of king salmon. Setnets are decimating other species in Alaska."

"Urban, commercial setnet fisheries are unhealthy and unmanageable," echoed AFCA member Derek Leichliter.

"Setnets are a predatory means of fishing that kill or maim most anything that gets in their path. It's time to put the fish first and end this setnet bycatch," said AFCA founder, Bob Penney, to the sound of loud duck quacking from an errant cellphone in the background. "We strongly support commercial fishing; it's just this one gear type that we oppose."

If salmon setnets are such indiscriminate killers, why aren't they banned statewide? "That's what we're trying to do," the AFCA group retorted with hearty chuckles.

Better hold that laughter.

Over the last 10 years the harvest by Alaska's 2,200 setnetter was 99.996 percent salmon, according to data from the AK Dept. of Fish and Game. - More...
Friday PM - June 12, 2015

Southeast Alaska: Business leaders to Congress: Start investing more in Tongass National Forest tourism and recreation programs - A prominent group of tourism business leaders who operate in southeast Alaska are calling on Congress to prioritize tourism-related investments in the Tongass National Forest. They delivered their message in a letter sent to Congress in advance of expected action in the U.S. Senate and House of Representatives on the Forest Service budget. Appropriations Committees in both bodies are expected to take action next week on legislation which will set fiscal year 2016 funding levels for Forest Service trails, visitor facilities, and the agency's Recreation, Wilderness, and Heritage program.

In their letter, the business leaders expressed concerned about years of declining investment for the recreation program, trails, and visitor facilities in the 17 million acre Tongass National Forest, a coastal rainforest that is the country's largest national forest. Eighty percent of southeast Alaska's land base is within the boundaries of the Tongass making the Forest Service the region's predominant landowner.

Over the last six years, the level of funding Congress has set nationally for the Forest Service to manage recreation in the country's 155 national forests has dropped by 15 percent. The decline has been even steeper for the Tongass which has suffered nearly three times the level of reductions over the same period. During a congressional budget hearing earlier this year, Forest Service Chief Tom Tidwell acknowledged that the Alaska Region had "taken a greater than their proportionate share of the reductions in recreation funding."

"The Tongass' budget for recreation directly impacts our industry from small businesses to a company as large as Princess Cruises. We all rely on the Forest Service to administer special use permits, maintain safe trails, and work with us to accommodate the growing demand from our guests for experiencing the Tongass National Forest. Tourism is one of our most important industries in this region and it needs to be built up, not neglected," said Kirby Day, Chair of the Visitor Products Cluster Working Group (VP-CWG). The VP-CWG brings the region's private recreation and tourism industry together with federal, state and local agencies, trade associations, economic development organizations, and other stakeholders to collaboratively identify and address industry challenges and opportunities. - More...
Friday PM - June 12, 2015


Alaska: Alaska Legislature Passes Budget; Avoids possible shutdown - Governor Bill Walker (I) praised the Alaska Legislature Thursday for passing a fully funded FY 2016 budget, and for passing the Alaska Safe Children's Act. The move comes after months of negotiations between both legislative bodies, and now ends the possibility of a government shutdown, while holding the line on $800 million of spending reductions.

"I commend the legislature for coming together to make an agreement on the budget," said Governor Walker. "The state employs over 15,000 hard working men and women, and provides essential services to each and every Alaskan. Now that a budget has been passed, we can all get back to work and not worry about the harmful impacts of a potential government shutdown."

Passed Thursday afternoon by both the House and Senate, HB 2001 provides funding to the state operating budget for the coming year. Governor Walker said he was pleased with the compromises that were made in the bill, and that this would allow lawmakers to focus more on the state's larger fiscal challenges in the year ahead.

"Alaska is facing a $3.5 billion budget deficit, and I'm ready to roll up my sleeves and get to work on that," said Governor Walker. "We need all hands on deck to fill that gap. Now that the budget negotiations are out of the way, I look forward to working with the legislature to continue this important conversation." - More...
Friday PM - June 12, 2015

Alaska: Erin's Law and Bree's Law Passed - The Alaska Legislature approved House Bill 44 yesterday, which includes both Erin's Law and Bree's Law.

Erin's Law requires public schools in Alaska to offer students an age appropriate sexual assault awareness and prevention curriculum that will give them important, critical personal body safety information to protect themselves from sexual abuse. Representative Geran Tarr (D-Anchorage) has championed Erin's Law in Alaska for 2 years as a way to address the silent epidemic of child sexual abuse.

"The process to get Erin's passed has been challenging, with roadblocks at nearly every turn. However, it's worth it if this bill can protect future generations of Alaskans from being abused," said Rep. Tarr. "The scope of the problem of child sexual abuse demands action and Erin's Law can help. I'm thrilled we can send this bill to Governor Walker for his enthusiastic signature."

House Bill 44 also includes Bree's Law, which is named for Breanna Moore who was shot to death last year in Anchorage in a tragic case of dating violence. Bree's Law requires dating violence education be provided to middle and high school students in Alaska's public schools. - More...
Friday PM - June 12, 2015

Alaska: Governor Walker Restores Alaska Hire Requirements; Determination will require 90% Alaska Hire on public projects - Governor Bill Walker and the Alaska Department of Labor and Workforce Development Commissioner Heidi Drygas announced Wednesday the restoration of statewide Alaska Hire standards for publicly-funded infrastructure projects through a Department of Labor and Workforce Development "Zone of Underemployment" determination. Effective July 1, 2015, this determination will ensure that at least 90% of jobs on public projects, such as road construction, are awarded to Alaskans.

"Alaskans know how to build infrastructure, and state funding for public projects should employ Alaskans first," Governor Walker said. "With this Alaska Hire determination, we are restoring a long-standing, non-partisan policy that puts Alaskans to work on important infrastructure projects."

A series of Independent, Republican, and Democratic governors established and maintained Alaska Hire requirements for public projects until the program was terminated in 2013. The Alaska Legislature established clear standards under which Alaska Hire requirements must apply in Alaska Statutes 36.10.140 and 36.10.150. The Alaska Department of Labor and Workforce Development's Research & Analysis Section economic data reveals that Alaska currently meets those conditions. - More...
Friday PM - June 12, 2015

Alaska: Measles case confirmed in Fairbanks - On Tuesday, June 9, Alaska's first measles case in more than a decade, was confirmed in Fairbanks. An adult with recent travel to central Asia developed a rash several days after arriving in Fairbanks, Alaska, on May 31. Laboratory testing for measles RNA virus was positive on June 9. Non-immune persons who were in close proximity to the infected person may be at risk of developing measles. "There is potential for wider community exposure, putting non-immune persons at risk for infection," said Dr. Joe McLaughlin, Chief, Alaska Section of Epidemiology. "It is important for Fairbanks residents to review their and their children's measles vaccination status and make sure they are up-to-date."

The infected person might have been infectious while in several locations in Fairbanks during May 31 through June 7. Federal officials will be contacting persons who may have been exposed on airlines outside of Alaska. The patient was on a flight to Fairbanks that originated in Seattle and did not transit in Anchorage. - More...
Friday PM - June 12, 2015

Alaska: Study: Changing climate prompts boreal forest shiftBy Marmian Grimes - With warming summer temperatures across Alaska, white spruce tree growth in Interior Alaska has declined to record low levels, while the same species in Western Alaska is growing better than ever measured before.

Sam Demientieff takes a core sample from a mature white spruce along the lower Yukon River in 2007.
Photo by Claire Alix

The findings are the result of a study led by University of Alaska Fairbanks School of Natural Resources and Extension researcher Glenn Juday, Claire Alix of the University of Paris 1 Pantheon-Sorbonne, and Tom Grant, formerly an adjunct faculty member at UAF. Their findings were recently published online by the journal Forest Ecology and Management.

"For the first time across a major forest region, we have real data showing that biome shift has started," Juday said. "This is not a scenario model, or a might, or a maybe. The boreal forest in Interior Alaska is very near dying from unsuitably warm temperatures. The area in Western Alaska where the forest transitions to tundra is now the productive heart of the boreal forest."

The paper is the result of 10 years of research. Juday and Alix gathered white spruce tree cores and disks from 540 trees in 36 stands along the Yukon, Tanana and Kuskokwim rivers. They started in easternmost Alaska and sampled downriver to the western edge of the boreal forest near the Bering Sea. The research required the team to travel hundreds of miles down some of the most pristine large rivers left on Earth. Sam Demientieff, a longtime Interior river traveler and Alaska Native leader, provided much of the river transportation and expertise required to navigate the silt-filled water and constantly shifting channels. - More...
Friday PM - June 12, 2015




Political Cartoon: Police Beatings and Phone Videos


By Daryl Cagle ©2015, CagleCartoons.com
Distributed to subscribers for publication by Cagle Cartoons, Inc.




Real Time U.S. Debt Clock
http://www.usdebtclock.org/

U.S. Inflation Calculator
Easily calculate the buying power of the US dollar & inflation rate from 1913-2014

U.S. Energy Info. Admin.
Heating Oil & Propane Update

Public Service Announcements
Public Meetings & Info

KGB Animal Protection

Ketchikan Borough Assembly

Live video stream of current meeting
Archived videos
Agenda and Information Packets
Assembly Meeting Minutes
Borough Records
Calendar

Ketchikan Planning Commission

Live video stream of current meeting
Agenda, Information Packets & Minutes

Ketchikan City Council

View a Video of Meeting
Agenda & Information Packets

Ketchikan School Board

Live video stream of current meeting
Agenda & Information Packets


Gravina Access Project SEIS Alternatives Development

Gravina Access Website

Police Blotters

AK Troopers Daily Dispatch
Ketchikan Police Reports
Juneau Police Reports

Ketchikan

Jobs
Today's Forecast
Satellite
Today's Weather Images
Marine Forecasts
AK Weathercams
Ketchikan Weather Data
Current AK Weather Map




CLASSIFIEDS' CATEGORIES

Announcements
Help Wanted
Job Wanted
For Sale / Free Stuff
Garage Sales
Homes / Apts/ Property
Pets
Wanted
Lost & Found
Publish Your Ad

Front Page Archives
Letter Archives
May - June 2015

| | | | | | | |
| --- | --- | --- | --- | --- | --- | --- |
| S | M | T | W | T | F | S |
| 26 | 27 | 28 | 29 | 30 | 01 | 02 |
| 03 | 04 | 05 | 06 | 07 | 08 | 09 |
| 10 | 11 | 12 | 13 | 14 | 15 | 16 |
| 17 | 18 | 19 | 20 | 21 | 22 | 23 |
| 24 | 25 | 26 | 27 | 28 | 29 | 30 |
| 31 | 01 | 02 | 03 | 04 | 05 | 06 |
| 07 | 08 | 09 | 10 | 11 | 12 | |


Viewpoints
Commentary
Opinions/Letters
Basic Rules &
Freedom of Speech

Questions, please contact the editor at editor@sitnews.us or call 617-9696
Sitnews reserves the right to edit.

Lack of responsibility By Charlie Freeman - Way back, before the first oil lease sale, the entire State budget was around $46 million. The folks running the show were hard pressed to figure out where to find the money. Oh, they had a State income tax, but we had little income. Then came the $900 million (We listened to the bidding on KTKN]. They blew it all within 3 years. That embarrassed the powers that be, and,maybe the most diverse of elected people ever, came up with the Perm fund, which, through the PFD, has proved to be the best return to the State economy, ever. The Fund was protected by the PFD, which was intended to buy support. And it did. - More...
Friday PM - June 12, 2015

In a galaxy far, far away By Judith Green - First City Players production of William Shakespeare's Romeo & Juliet is a grand performance, adapted and directed by Keith Smith. As always, "our town" has proven "we've got TALENT" and like to share. - More...
Friday PM - June 12, 2015

Big Thorne Sale By Chas Edwardson - I was born and raised in Ketchikan Alaska as were my four daughters and three grandchildren. I graduated from Ketchikan High school as did my wife in 1982. I commercial fished off the west coast of Prince of Wales Island from the age of 13 to the age of 20 as a crewman. I purchased a commercial fishing boat at 24 and continued to fish until the age of 30. I own a home in Coffman Cove where I intend to retire or at least work a little less. I am currently a General Contractor here in Ketchikan. I know a little about this area. - More...
Friday PM - June 12, 2015

Building A Sustainable Future By Rep. Dan Ortiz - I'm writing from Fairbanks, Alaska, where I am attending Governor Walker's event "Building a Sustainable Future: Conversations with Alaskans." The Walker-Mallot administration invited Alaskans from around the state with diverse interests and political perspectives to gather and gain a better understanding of our state's fiscal situation. I was pleased to see Doug Ward, from the Vigor Shipyard and Ketchikan community, also attended the event. - More...
Monday PM - June 08, 2015

Alaska Pioneer Homes By Virginia Adams- I read the Ketchikan Daily News June 8, 2015 edition, and on the front page was an article titled "Pioneers' homes among 'low priority". I was shocked! As I continued to read the article I read this sentence "Just about every service of the Dept of Health and Social Services was ranked as critical aside from the Alaska Pioneers' Homes." Are they really saying that our elderly are not as important as our youth? Our seniors deserve the best of care and should never be considered a low priority. - More...
Monday PM - June 08, 2015

Ugh By Rep. Jonathan Kreiss-Tomkins - On behalf of the legislative branch of government in Alaska, I am SO sorry. I've heard some grizzled Alaska political observers lament they haven't seen it so bad since 1981. I've heard some say it's never been this bad, ever. - More...
Monday PM - June 08, 2015

Obama Trade agreement:
Has Rep. Young read the bill? By A. M. Johnson - The question of our Representative having had read the content on President Obama's Trade Agreement or has worthy knowledge of the content is important as the voices out of Washington D.C. are indicating that Congress is pulling another Democrat inspired "We have to vote on it to see what is in it" bit of trickery. It is sounding as though the Republicans are playing along in another act of allowing this President to void the Constitution or that America does not bend to the United Nations on matters of sovereignty subjects there of which are purported to be contained deep within the framework of this agreement. - More...
Monday PM - June 08, 2015

Borough Assembly Meeting Prayer By Janalee Minnich Gage - IT May Be Time that we all begin to spend more time at the Ketchikan city and borough council meetings, and pay more attention to who's influencing who.... - More...
Monday PM - June 08, 2015

The Phantom Iraqi Army By Donald A. Moskowitz - The Iraqi Army has a history of moving to the rear and exposing their back sides to attacking forces.

The Iraqi Army melted like butter when we attacked them in 2003. They faded away when ISIL attacked them, and then lost Mosul and most of northwestern Iraq along with large quantities of U.S. equipment. Recently they turned tail and abandoned U.S. military equipment when they ran from Ramadi. - More...
Monday PM - June 08, 2015

American Exceptionalism By Rex Barber - All people in that infancy before the womb, are endowed with an eternality of heart and soul . ( Human beings being defined by rights.) And an inner desire to follow one's conscience as it directs him or her. - More...
Monday PM - June 08, 2015

Webmail your letter or
Email Your Letter To: editor@sitnews.us

---

Articles & photographs that appear in SitNews may be protected by copyright and may not be reprinted or redistributed without written permission from and payment of required fees to the proper sources.

E-mail your news & photos to editor@sitnews.us

Photographers choosing to submit photographs for publication to SitNews are in doing so, granting their permission for publication and for archiving. SitNews does not sell photographs. All requests for purchasing a photograph will be emailed to the photographer.

The Local Paper is now available online.
Click here for this week's printed edition.