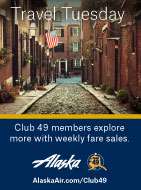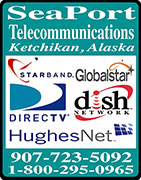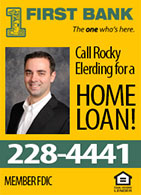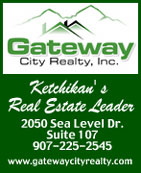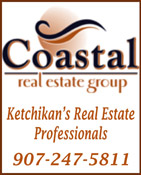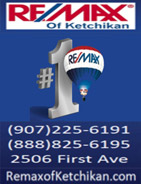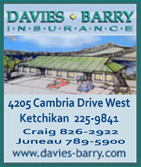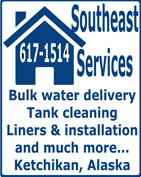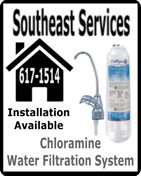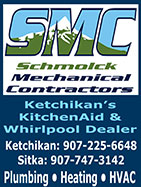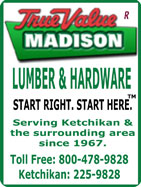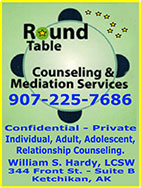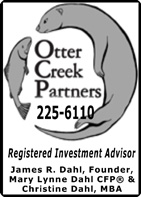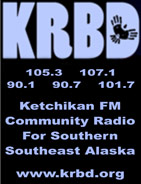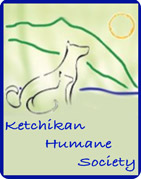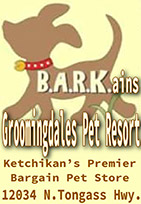 Contact


Call 617-9696


Webmail Letters


News Tips


Copyright Info


Archives
Quick News Search


Alaska


Ketchikan


SE Alaska


Alaska News Links
Columns - Articles


Dave Kiffer


Fish Factor


Money Matters
Historical Ketchikan


June Allen


Dave Kiffer


Louise B. Harrington
Ketchikan Arts & Events


Ketchikan Arts


Ketchikan Museums


KTN Public Library
Sports


Ketchikan Links
Public Records


FAA Accident Reports


NTSB Accident Reports


Court Calendar


Recent Filings & Case Dispositions


Court Records Search


Wanted: Absconders


Sex Offender Reg.


Public Notices
Weather, Webcams


Today's Forecast


KTN Weather Data


AK Weather Map


AK Weathercams


AK Earthquakes

TV Guide


Ketchikan
Ketchikan Phone Book


Yellow Pages


White Pages
Government Links


Local Government


State & National




Good Morning Bear


During her morning coffee, Johnson glanced out her kitchen widow and was surprised to see this black bear standing on her deck, paw on the door knob as if to just walk right in and have a cup of coffee too. Bears are attracted to the smell of food so be safe by being bear aware. This 'close encounter of the bear kind' photo was taken in Ketchikan's Cambria area.
Front Page Photo By CINDY JOHNSON ©2015
Click Here to express your appreciation to the photographer and select your Favorite Front Page Photo(s) of the Month
(Submit your photograph to be featured on the SitNews' front page. Email photo to editor@sitnews.us include your name and a brief photo description.)



Southeast Alaska: Legislative Hearing Held for Landless Native Communities of Southeast Alaska By MARY KAUFFMAN - Alaska Congressman Don Young (R-AK), Chairman of the Subcommittee on Indian, Insular and Alaska Native Affairs, held a hearing Wednesday on legislation he introduced to resolve the longstanding issue facing "landless" Alaska Natives from the southeast communities of Haines, Ketchikan, Petersburg, Tenakee and Wrangell.

Congressman Young poses with Leo Barlow, Wrangell representative for the Southeast Alaska Landless Corporation (SALC) pictured on the right, and Sealaska Director Richard Rinehart (Seattle) pictured on the left.
Photograph courtesy Sealaska

The Unrecognized Southeast Alaska Native Communities Recognition and Compensation Act (H.R. 2386) would provide Alaska Native residents of these Southeast Alaska Native communities the same 23,000 acres granted to other Alaska Native communities in Southeast under ANCSA.

"These Alaska Natives were denied the opportunity to establish village or urban corporations under the Alaska Native Claims Settlement Act (ANCSA) process in 1971," said Congressman Don Young in his opening statement. "Natives who enrolled in these communities became at-large shareholders in their Southeast Alaska regional corporation, but were denied aboriginal rights to land and local resources that other village and urban corporations received under ANCSA. Unfortunately, ANCSA prohibits these communities from obtaining an administrative or judicial solution, which is why I've made legislative efforts to provide these groups with the lands and rights they deserve."

The Unrecognized Southeast Alaska Native Communities Recognition and Compensation Act, would recognize five Southeast Alaska communities under ANCSA, establish urban corporations for these communities, and provide a process for the newly established urban corporations to negotiate with the Department of the Interior to select surface estates of federal land that would be conveyed to the corporations as compensation —the same amount of land that other native villages received under ANCSA.

The Obama Administration claims that, because these five communities were originally deemed ineligible for receiving land under ANCSA, the issue should be closed despite the unjust determination. Congressman Young contends that the Administration's opposition to H.R. 2386, based on the idea it would set bad precedent for aboriginal land claims, is entirely misguided. He says it is Congress' authority to pass, review and update laws.

"You use the word precedent, but is there any good reason to deny the aboriginal land claims of these five native communities?" Congressman Young asked. "Only we can open it up. You see, there is no precedent. Only the Congress can do it… We passed [ANCSA] and what we pass, we can rectify. That's our role as this Committee."

Leo Barlow, Wrangell representative for the Southeast Alaska Landless Corporation (SALC), testified on H.R. 2386 urging members of Congress to recognize the five "landless" communities. "The 3,425 Natives who originally enrolled to Haines, Ketchikan, Petersburg, Tenakee, and Wrangell comprised over 20 percent of the shareholders of Sealaska Corporation in 1972," said Barlow. "Over the years we have received revenue-sharing distributions from Sealaska to section 7(j) of ANCSA, but have not enjoyed the social, economic and cultural benefits of owning shares in a Village, Urban, or Group Corporation."

Asked by Congressman Young why he believes these five communities were excluded from the ANCSA land conveyance, Leo Barlow – testifying on behalf of the Southeast Alaska Landless Corporation – said there is no definitive answer on record. - More...
Friday PM - June 19, 2015

Alaska: Special Investigator's National Guard Report Released - Alaska Attorney General Craig Richards released the public report this week from the special investigator, retired Superior Court Judge Patricia Collins, regarding the Alaska National Guard (AKNG).

Collins was asked to take a comprehensive look into the circumstances surrounding allegations of sexual abuse and harassment within the Alaska National Guard between 2010 and 2014 and report her findings. Her investigation included going over all of the previous reports; reviewing thousands of pages of documents, including the unredacted records recently released in relation to the public records litigation; conducting over 60 interviews; and accessing additional information from various agencies and individuals. The original contract with Collins allowed up to $50,000 for an hourly fee of $156.84. In the end, the investigation took over four months to complete, and Collins donated over 100 hours of her time pro bono to complete the investigation, after the contract amount had been reached.

It was Collins' extensive background in criminal justice and long career on the bench that made her an excellent candidate to take on this task. "Patricia brought a wealth of judicial and criminal law experience to the job," said Attorney General Richards.

"As a judge, she is used to weighing evidence and taking an independent view. She is also adept at asking questions and digging deeper to get to the truth. I sincerely appreciate her willingness to take on this task and for the countless hours she has spent over the past five months conducting her investigation."

The public report from Collins, released on June 15, 2015, concludes that the command climate at AKNG was not conducive to reporting complaints of any kind much less those of sexual assault and harassment prior to 2013. While a system existed for reporting sexual assaults, the environment of the AKNG at the time resulted in significant fear of retaliation by National Guard members if claims of sexual assault or harassment were brought forward. - More...
Friday PM - June 19, 2015

Fish Factor: Strong Dollar One Bright Spot in Seafood Sales By LAINE WELCH - As Alaska's salmon season heads into high gear, a few bright spots are surfacing in an otherwise bleak global sales market.

Sales and prices for all salmon (especially sockeye) have been in a slump all year. And amidst an overall glut of wild and farmed fish, Alaska is poised for another huge salmon haul, with the largest run of sockeye salmon in 20 years predicted along with a mega-pack of pinks.

Meanwhile, the single toughest thing stacked against Alaska's sales to traditional overseas customers is the strong US dollar.

"Overall, the dollar is up anywhere from 11 percent to 45 percent or more in some cases, versus the currencies of our buyers," said Andy Wink, a seafood economist with the Juneau-based McDowell Group. "That makes it really difficult to maintain pricing, because those buyers have to pay more and usually it adjusts somewhere in the middle."

Exports typically account for 60-70 percent of Alaska's wholesale seafood sales each year. However, the strong dollar will force more sellers and buyers to turn towards U.S. retail outlets, Wink said, and that could be a good thing.

"The expectation is this will entice retailers because anytime you're able to buy at lower wholesale prices, typically you're able to turn better margins," Wink said. "Hopefully, it will get them to do more promotions and spur more sales because we certainly need it. After last year's big run of sockeye, the 2013 record pink run, and heading into this year, we've got a lot of product out there. But that is great for the long term, because building that consumption is going to build demand."

That is exactly what has happened over the past year, said Larry Andrews, Retail Director for the Alaska Seafood Marketing Institute, the state's lone marketing arm. To shrink the amount of carryover heading into another bounteous salmon season, ASMI has hosted over 5,000 frozen sockeye demos at 10 retail chains, representing 4,530 stores in the Pacific Northwest, California, the Rockies, Texas, the Midwest, South and Southeast. - More...
Friday PM - June 19, 2015

Alaska: Fin whales discovered dead near Kodiak Island By DEBORAH MERCY - At least nine fin whales have been discovered floating dead in waters from Kodiak to Unimak Pass since late May.

Kate Wynne takes samples from dead fin whale on June 5 after it came aground inside Marmot Bay on Whale Island just north of the town of Kodiak.
Photo courtesy UAF Gulf Apex Predator-Prey Project

"It is an unusual and mysterious event that appears to have happened around Memorial Day weekend," said Kate Wynne, an Alaska Sea Grant marine mammal specialist and University of Alaska Fairbanks professor. "We rarely see more than one fin whale carcass every couple of years."

On May 23, Wynne received a message from National Oceanic and Atmospheric Administration enforcement officers that crew members on the Alaska Marine Highway System's ferry MV Kennicott had photographed dead whales. During the next two weeks, boaters, fishermen and pilots reported floating dead whales in the area. Based on photos submitted with these reports, Wynne and her NOAA collaborators determined that at least nine fin whales died in a relatively small area. The dead whales are now drifting along both sides of Kodiak Island.

"It is really perplexing for a number of reasons," Wynne said. "They appear to have all died around the same time. And the strange thing is they are all one species, with the exception of one dead humpback whale found in a different location."

"So part of the mystery is why just fin whales? Why not their prey? Why are there not other consumers in the system showing up in mass die-off mode?" said Wynne.

Fin whales, an endangered species, grow to 70 feet long. They use baleen in their mouths to strain copepods, krill and small fish from seawater. The whales feed in tight formations, so Wynne thinks the dead whales could have consumed something toxic around the week of May 20.

Only two carcasses have come ashore. Wynne and fellow marine mammal specialist Bree Witteveen were able to take samples from one. The whale had been dead and floating in the water for a week. Samples were sent to a lab for biotoxin analysis. - More...
Friday PM - June 19, 2015

Alaska: Northern Edge 2015 Underway; Environmental Group: "Eco-Effects of Sonar Arrays and Gunnery Unclear" - Approximately 200 military aircraft filled the skies above Alaska this week, signifying the start of the joint training exercise, Northern Edge 2015. The joint training exercise is hosted by Alaskan Command and will take place above central Alaska ranges and the Gulf of Alaska from June 15-26, 2015.

"Northern Edge is the premier combat exercise for joint forces ... anywhere in the world," said Air Force Col. Charles Corcoran, 3rd Wing commander and Air Expeditionary Wing commander for NE15. "The objective is to make sure our air combat forces are ready as a joint team and to be able to execute real world operations anywhere in the Pacific."

Northern Edge 2015 is just one in a series of U.S. Pacific Command exercises in 2015 to prepare joint forces to respond to crises in the Indo-Asia-Pacific region. The exercise is designed to sharpen tactical combat skills, improve command, control and communication relationships, and to develop interoperable plans and programs across the joint force.

Approximately 6,000 U.S. military personnel from units stationed in the continental United States and from U.S. installations in the Pacific will participate along with approximately 200 aircraft from all services, as well as three U.S. Navy destroyers and one U.S. Navy submarine operating in the Gulf of Alaska. Most personnel and units are deployed to and operate from Anchorage-based Joint Base Elmendorf-Richardson and Fairbanks-based Eielson Air Force Base. Participants will serve as part of a joint task force practicing tasks associated with joint operations.

"It's really important to train like we are going to fight," said Air Force Lt. Col. Tim Bobinski, Northern Edge control group lead. "As most people know, anytime we go to war it's not going to be just the Air Force, Navy, Army or Marines, we are going to need to work together as a team."

Exercises like NE15 provide opportunities for the U.S. military to take advantage of a unique joint training environment so the military is prepared to respond to real world situations, Bobinski said.

"If we go into combat we are going to go as a joint team, so we need to be able to practice and exercise as a joint team." Corcoran said. "There are nuances that you just don't get to see when you are doing standalone service training. It really prepares us for anything that could happen."

Major participating units this year include U.S. Pacific Command, Alaskan Command, U.S. Pacific Fleet, Pacific Air Forces, Marine Corps Forces Pacific, U.S. Army Pacific, Air Combat Command, Air Mobility Command, Air Force Materiel Command, Air National Guard, Air Force Reserve Command and U.S. Naval Reserve. - More...
Friday PM - June 19, 2015





Real Time U.S. Debt Clock
http://www.usdebtclock.org/

U.S. Inflation Calculator
Easily calculate the buying power of the US dollar & inflation rate from 1913-2014

U.S. Energy Info. Admin.
Heating Oil & Propane Update

Public Service Announcements
Public Meetings & Info

KGB Animal Protection

Ketchikan Borough Assembly

Live video stream of current meeting
Archived videos
Agenda and Information Packets
Assembly Meeting Minutes
Borough Records
Calendar

Ketchikan Planning Commission

Live video stream of current meeting
Agenda, Information Packets & Minutes

Ketchikan City Council

View a Video of Meeting
Agenda & Information Packets

Ketchikan School Board

Live video stream of current meeting
Agenda & Information Packets


Gravina Access Project SEIS Alternatives Development

Gravina Access Website

Police Blotters

AK Troopers Daily Dispatch
Ketchikan Police Reports
Juneau Police Reports

Ketchikan

Jobs
Today's Forecast
Satellite
Today's Weather Images
Marine Forecasts
AK Weathercams
Ketchikan Weather Data
Current AK Weather Map




CLASSIFIEDS' CATEGORIES

Announcements
Help Wanted
Job Wanted
For Sale / Free Stuff
Garage Sales
Homes / Apts/ Property
Pets
Wanted
Lost & Found
Publish Your Ad

Front Page Archives
Letter Archives
May - June 2015

| | | | | | | |
| --- | --- | --- | --- | --- | --- | --- |
| S | M | T | W | T | F | S |
| 26 | 27 | 28 | 29 | 30 | 01 | 02 |
| 03 | 04 | 05 | 06 | 07 | 08 | 09 |
| 10 | 11 | 12 | 13 | 14 | 15 | 16 |
| 17 | 18 | 19 | 20 | 21 | 22 | 23 |
| 24 | 25 | 26 | 27 | 28 | 29 | 30 |
| 31 | 01 | 02 | 03 | 04 | 05 | 06 |
| 07 | 08 | 09 | 10 | 11 | 12 | 13 |
| 14 | 15 | 16 | 17 | 18 | 19 | |


Viewpoints
Commentary
Opinions/Letters
Basic Rules &
Freedom of Speech

Questions, please contact the editor at editor@sitnews.us or call 617-9696
Sitnews reserves the right to edit.

Lack of responsibility By Charlie Freeman - Way back, before the first oil lease sale, the entire State budget was around $46 million. The folks running the show were hard pressed to figure out where to find the money. Oh, they had a State income tax, but we had little income. Then came the $900 million (We listened to the bidding on KTKN]. They blew it all within 3 years. That embarrassed the powers that be, and,maybe the most diverse of elected people ever, came up with the Perm fund, which, through the PFD, has proved to be the best return to the State economy, ever. The Fund was protected by the PFD, which was intended to buy support. And it did. - More...
Friday PM - June 12, 2015

In a galaxy far, far away By Judith Green - First City Players production of William Shakespeare's Romeo & Juliet is a grand performance, adapted and directed by Keith Smith. As always, "our town" has proven "we've got TALENT" and like to share. - More...
Friday PM - June 12, 2015

Big Thorne Sale By Chas Edwardson - I was born and raised in Ketchikan Alaska as were my four daughters and three grandchildren. I graduated from Ketchikan High school as did my wife in 1982. I commercial fished off the west coast of Prince of Wales Island from the age of 13 to the age of 20 as a crewman. I purchased a commercial fishing boat at 24 and continued to fish until the age of 30. I own a home in Coffman Cove where I intend to retire or at least work a little less. I am currently a General Contractor here in Ketchikan. I know a little about this area. - More...
Friday PM - June 12, 2015

Building A Sustainable Future By Rep. Dan Ortiz - I'm writing from Fairbanks, Alaska, where I am attending Governor Walker's event "Building a Sustainable Future: Conversations with Alaskans." The Walker-Mallot administration invited Alaskans from around the state with diverse interests and political perspectives to gather and gain a better understanding of our state's fiscal situation. I was pleased to see Doug Ward, from the Vigor Shipyard and Ketchikan community, also attended the event. - More...
Monday PM - June 08, 2015

Alaska Pioneer Homes By Virginia Adams- I read the Ketchikan Daily News June 8, 2015 edition, and on the front page was an article titled "Pioneers' homes among 'low priority". I was shocked! As I continued to read the article I read this sentence "Just about every service of the Dept of Health and Social Services was ranked as critical aside from the Alaska Pioneers' Homes." Are they really saying that our elderly are not as important as our youth? Our seniors deserve the best of care and should never be considered a low priority. - More...
Monday PM - June 08, 2015

Ugh By Rep. Jonathan Kreiss-Tomkins - On behalf of the legislative branch of government in Alaska, I am SO sorry. I've heard some grizzled Alaska political observers lament they haven't seen it so bad since 1981. I've heard some say it's never been this bad, ever. - More...
Monday PM - June 08, 2015

Obama Trade agreement:
Has Rep. Young read the bill? By A. M. Johnson - The question of our Representative having had read the content on President Obama's Trade Agreement or has worthy knowledge of the content is important as the voices out of Washington D.C. are indicating that Congress is pulling another Democrat inspired "We have to vote on it to see what is in it" bit of trickery. It is sounding as though the Republicans are playing along in another act of allowing this President to void the Constitution or that America does not bend to the United Nations on matters of sovereignty subjects there of which are purported to be contained deep within the framework of this agreement. - More...
Monday PM - June 08, 2015

Borough Assembly Meeting Prayer By Janalee Minnich Gage - IT May Be Time that we all begin to spend more time at the Ketchikan city and borough council meetings, and pay more attention to who's influencing who.... - More...
Monday PM - June 08, 2015

The Phantom Iraqi Army By Donald A. Moskowitz - The Iraqi Army has a history of moving to the rear and exposing their back sides to attacking forces.

The Iraqi Army melted like butter when we attacked them in 2003. They faded away when ISIL attacked them, and then lost Mosul and most of northwestern Iraq along with large quantities of U.S. equipment. Recently they turned tail and abandoned U.S. military equipment when they ran from Ramadi. - More...
Monday PM - June 08, 2015

American Exceptionalism By Rex Barber - All people in that infancy before the womb, are endowed with an eternality of heart and soul . ( Human beings being defined by rights.) And an inner desire to follow one's conscience as it directs him or her. - More...
Monday PM - June 08, 2015

Webmail your letter or
Email Your Letter To: editor@sitnews.us

---

Articles & photographs that appear in SitNews may be protected by copyright and may not be reprinted or redistributed without written permission from and payment of required fees to the proper sources.

E-mail your news & photos to editor@sitnews.us

Photographers choosing to submit photographs for publication to SitNews are in doing so, granting their permission for publication and for archiving. SitNews does not sell photographs. All requests for purchasing a photograph will be emailed to the photographer.

The Local Paper is now available online.
Click here for this week's printed edition.