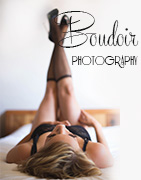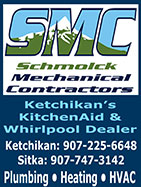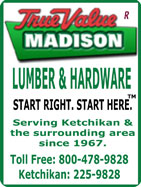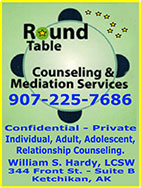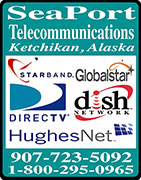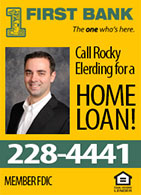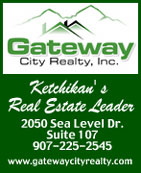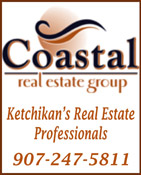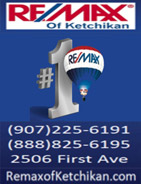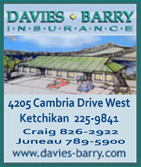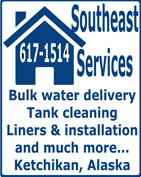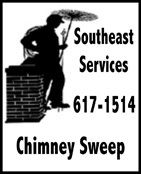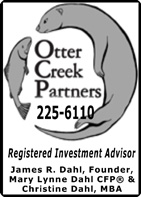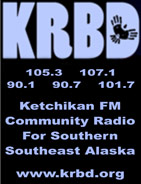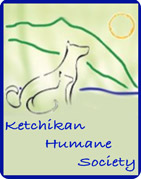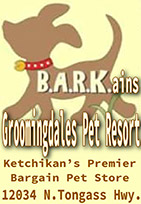 Contact


Call 617-9696


Webmail Letters


News Tips


Copyright Info


Archives
Quick News Search


Alaska


Ketchikan


SE Alaska


Alaska News Links
Columns - Articles


Dave Kiffer


Fish Factor


Money Matters
Historical Ketchikan


June Allen


Dave Kiffer


Louise B. Harrington
Ketchikan Arts & Events


Ketchikan Arts


Ketchikan Museums


KTN Public Library
Sports


Ketchikan Links
Public Records


FAA Accident Reports


NTSB Accident Reports


Court Calendar


Recent Filings & Case Dispositions


Court Records Search


Wanted: Absconders


Sex Offender Reg.


Public Notices
Weather, Webcams


Today's Forecast


KTN Weather Data


AK Weather Map


AK Weathercams


AK Earthquakes

TV Guide


Ketchikan
Ketchikan Phone Book


Yellow Pages


White Pages
Government Links


Local Government


State & National

Thomas Basin
Thomas Basin harbor recently. A few boats from the fishing fleet are pictured as they get ready for their fishing season.
Front Page Photo By KYLA L. ASHE ©2015
Click Here to express your appreciation to the photographer and select your Favorite Front Page Photo(s) of the Month
(Submit your photograph to be featured on the SitNews' front page. Email photo to editor@sitnews.us include your name and a brief photo description.)

Ketchikan: Troopers Investigating Young Woman's Death By MARY KAUFFMAN - Alaska State Troopers are seeking information in the death of a young Ketchikan woman whose body was found floating in the Tongass Narrows early Thursday morning.

Angeline Tanya Dundas
Photo couresty FaceBook
Public Profile

Next of kin were notified and the woman was identified as Angeline Tanya Dundas, 34, a life-long resident of Ketchikan.

Alaska State Troopers received the report of a body floating in the Tongass Narrows about one quarter mile from the United States Coast Guard Base at approximately 1:00 AM Thursday.

Troopers, with the help of the United States Coast Guard, recovered her body. - More...
Thursday PM - July 09, 2015

Ketchikan: NTSB Releases Preliminary Report of Sightseeing Plane Crash By MARY KAUFFMAN - The National Transportation Safety Board on Monday released its Preliminary Report of the sightseeing plane that crashed near Ketchikan on June 25, taking with it nine souls.

Those who died in the Misty Fjord's crash were identified as the commercial pilot and eight passengers. Fatally injured were Rowland Hal Cheney, 71, and Mary Doucette, 59, both of Lodi, CA; Glenda Cambiaso, 31, and Hugo Cambiaso, 65, both of North Potomac, MD; June Kranenburg, 73, and Leonard Kranenburg, 63, both of Medford, OR; Margie Apodaca, 63, and Raymond Apodaca, 70, both of Sparks, NV; Pilot Bryan Krill, 64 of Hope, ID.

According to the NTSB's preliminary report, at about 12:15 PM Alaska daylight time, the single-engine, turbine-powered, float-equipped de Havilland DHC-3 (Otter) airplane, N270PA, sustained substantial damage when it impacted mountainous tree-covered terrain, about 24 miles northeast of Ketchikan, Alaska.

The National Transportation Safety Board sent a go-team from its Alaska Regional office to investigate the sightseeing plane that crashed near Ketchikan. Leading the team as investigator-in-charge is NTSB investigator Brice Banning.

The downed airplane was being operated as an on-demand visual flight rules (VFR) sightseeing flight when the accident occurred said the NTSB. The airplane was owned by Pantechnicon Aviation, of Minden, Nevada, and operated by Promech Air, Inc., of Ketchikan.

The NTSB wrote in the preliminary report that marginal visual meteorological conditions were reported in the area at the time of the accident. The flight departed a floating dock located in Rudyerd Bay about 44 miles northeast of Ketchikan about 12:00 PM for a tour through Misty Fjords National Monument Wilderness. A company VFR flight plan was in effect. At the time of the accident, the flight was returning to the operator's base at the Ketchikan Harbor Seaplane Base, Ketchikan.

The flight was a sightseeing flight for passengers of a cruise ship of the Holland America Line that was docked in Ketchikan. The tour, named Cruise/Fly, consisted of two groups of passengers. One group departed Ketchikan onboard a marine vessel and the other group departed via airplane, with a predetermined rendezvous at the floating dock in Rudyerd Bay. Once at the floating dock, the two groups would switch transportation modes for the return trip to Ketchikan, according to the preliminary report.

Shortly after the crash, Holland America Line suspended sales of the flightseeing tour operated by Promech out of Ketchikan but still continues to offer other flightseeing excursions with other operators. - More...
Wednesday PM - July 08, 2015


Southeast Alaska: Alaska Haida Representatives Visit Haida Gwaii for a Community Exchange - Representatives from Alaska's Haida communities traveled to British Columbia, Haida Gwaii recently to collaborate on indigenous natural resource stewardship and strengthen international relations.

The magnificent coastal temperate forest
Photograph courtesy Sustainable Southeast Partnership

Carrie Sykes of the Organized Village of Kasaan and Anthony Christiansen of the Hydaburg Cooperative Association participated in May's community exchange program as part of the Emerald Edge Indigenous Stewardship Initiative. The intent of the program is to bring together people and projects from the coasts of Southeast Alaska, British Columbia, and Washington to support the long-term health of the world's largest coastal temperate forest.

This work was supported locally with the Sustainable Southeast Partnership, a growing network of organizations working together to meet the challenge of sustainable community development in Southeast Alaska. A collective goal of these complementary programs is to support increased Indigenous leadership and local capacity-building for natural resource management in communities across the shared rainforest.

While in Haida Gwaii, Sykes and Christianson participated in the Coastal Stewardship Network Annual Gathering. This annual event brings together stewardship representatives from the First Nations to share information and strategize about important issues related to governing traditional areas. This year, the conference was opened to additional nations including guests from northern Vancouver Island, the Northwest Territories and southern Alaska.

Through participation in the Coastal Stewardship Network Annual Gathering, exchange participants said it became apparent that the Alaskan Haida and Canadian Haida have much to learn from one another in areas, such as cultural tourism, resources management, co-management, and protection of culture.

According to the participants, developing this partnership presents opportunities for collaboration and sharing of information and research processes that could greatly improve local management of traditional resources. The Alaska Haida said they were grateful to participate in this unique opportunity to strengthen international collaborations, build unity and strategize about Indigenous stewardship across the entire Haida nation.

"It was very exciting to learn about what the First Nations are doing in British Columbia to assert their self-governance and sovereign authority. Although the management regimes are quite different between the two countries, there are similar concerns such as impacts from development, competing uses for the resources, challenges facing the eulachon and clams, and potential impacts from sea otter and invasive species," Carrie Sykes says.

The transboundary relationship with First Nations in British Columbia and Alaska Native Tribes means strength through unity on issues that are important to both nation's coastal communities. - More...
Wednesday PM - July 08, 2015

Alaska: Monitoring seawater reveals ocean acidification risks to Alaskan shellfish hatchery - New collaborative research between NOAA, University of Alaska and an Alaskan shellfish hatchery shows that ocean acidification may make it difficult for Alaskan coastal waters to support shellfish hatcheries by 2040 unless costly mitigation efforts are installed to modify seawater used in the hatcheries.

The Alutiiq Pride Shellfish Hatchery worked with NOAA and University of Alaska scientists to measure the effects of ocean acidification on shellfish.
Photograph By Wiley Evans/ NOAA

"Our research shows there could be significant effects from ocean acidification on Alaska's emerging shellfish hatchery industry in a matter of two and half decades," said Jeremy Mathis, Ph.D., an oceanographer at NOAA's Pacific Marine Environmental Laboratory and a co-author of the study, "On the Frontline: Tracking Ocean Acidification in an Alaskan Shellfish Hatchery," appearing this month in PLOS ONE. "We need to continue to partner with industry and other stakeholders to make sure we're providing the environmental intelligence needed by industry to answer key questions and make decisions to meet these challenges."

The absorption of carbon dioxide primarily from human sources is making global oceans more corrosive to calcium carbonate minerals which shellfish need to build and maintain shells. The waters off Alaska are especially vulnerable to ocean acidification because the absorption of human-caused carbon dioxide emissions is not the only process contributing to acidity. Melting glaciers, upwelling of carbon-dioxide rich deep waters, the natural decomposition of plant-life that gives off carbon dioxide and the fact that cold water more readily absorbs carbon dioxide all exacerbate ocean acidification in the region.

A team of scientists from NOAA's Pacific Marine Environmental Laboratory in Seattle and the University of Alaska Fairbanks worked with the Alutiiq Pride Shellfish Hatchery in Seward, Alaska, to monitor seawater chemistry over a 10-month period from October 2013 to August 2014 to measure the potential effects of changing ocean chemistry on the growth of oyster, clam, scallop and other shellfish larvae or seed.

Researchers found that ocean chemistry off Seward fluctuates significantly by season. There is currently a five-month window during spring and summer when growing conditions favor larval shellfish, followed by periods of poor growing conditions in autumn and winter. But under some predicted scenarios for carbon dioxide emissions this five-month window for growing shellfish could close as early as 2040. The hatchery would then only be able to produce viable shellfish seed if it installed costly mitigation efforts to modify ocean water entering the facility. - More...
Wednesday PM - July 08, 2015

Madeline Soboleff Levy

Southeast Alaska: Tribe Hires Tribal Child Support Attorney - Central Council Tlingit & Haida Indian Tribes of Alaska (Central Council) announced the hiring of Madeline Soboleff Levy as its new Tribal Child Support Attorney. As the Tribal Child Support Attorney, Soboleff Levy will provide legal services and representation for the Tribe in all paternity and child support cases.

"All children deserve the financial support of their parents and it will be an honor to be able to serve our tribal children in this capacity," said Soboleff Levy.

Soboleff Levy holds a degree of Juris Doctor from the University of California Los Angeles (UCLA) School of Law and a Bachelor of Arts in Communication Studies from the University of Puget Sound. She said, "I began law school with an intent to one day return home and work for my community and I feel privileged that day has come."

She formerly served as law clerk for a superior court judge in Fairbanks and as an adjunct professor at the University of Alaska Fairbanks, where she taught law and policy courses in Native studies, federal Indian law, and tribal self-governance. - More...
Wednesday PM - July 08, 2015


Columns - Commentary

MICHAEL REAGAN:

The Confederate Flag Flap - You can tell it's presidential election season.

Once again, politicians and the mainstream media are being stupid and irresponsible.

They are wasting our time on minor issues that get both sides of the conservative-liberal divide riled up at each other, but prevent us from focusing on what really matters.

We have a mess of serious problems we have to fix or deal with at home and overseas.

And what have the media, the politicians and the whole country been yapping and arguing about for three weeks?

The symbolism of a 150-year-old Confederate battle flag.

Jeb Bush — as predictably as Donald Trump and the others — said that the flag is "a racist symbol" from the past that divides people and causes disagreement today.

He said the Confederate flag should be removed from South Carolina's statehouse grounds, just as he removed it from Florida's capitol when he was governor.

I agree.

Though it was originally designed to prevent southern soldiers from killing each other in battle, the flag has been a symbol of both heritage and hate since the beginnings of the civil rights movement.

Sadly, it took a horrible tragedy in Charleston to make the country and our leading politicians realize that a state government has no business giving the Confederate flag a place of honor.

Like it or not, in 2015 the Confederate flag we all saw on the roof of those 1969 Dodge Chargers on the "Dukes of Hazard" is no longer so innocent.

Now it symbolizes two totally different and incompatible things to whites and blacks. - More...
Wednesday PM - July 08, 2015




Political Cartoon: Modern Gold Rush
By Mike Keefe ©2015, Cagle Cartoons
Distributed to subscribers for publication by Cagle Cartoons, Inc.




Real Time U.S. Debt Clock
http://www.usdebtclock.org/

U.S. Inflation Calculator
Easily calculate the buying power of the US dollar & inflation rate from 1913-2014

U.S. Energy Info. Admin.
Heating Oil & Propane Update

Public Service Announcements
Public Meetings & Info

KGB Animal Protection

Ketchikan Borough Assembly

Live video stream of current meeting
Archived videos
Agenda and Information Packets
Assembly Meeting Minutes
Borough Records
Calendar

Ketchikan Planning Commission

Live video stream of current meeting
Agenda, Information Packets & Minutes

Ketchikan City Council

View a Video of Meeting
Agenda & Information Packets

Ketchikan School Board

Live video stream of current meeting
Agenda & Information Packets


Gravina Access Project SEIS Alternatives Development

Gravina Access Website

Police Blotters

AK Troopers Daily Dispatch
Ketchikan Police Reports
Juneau Police Reports

Ketchikan

Jobs
Today's Forecast
Satellite
Today's Weather Images
Marine Forecasts
AK Weathercams
Ketchikan Weather Data
Current AK Weather Map




CLASSIFIEDS' CATEGORIES

Announcements
Help Wanted
Job Wanted
For Sale / Free Stuff
Garage Sales
Homes / Apts/ Property
Pets
Wanted
Lost & Found
Publish Your Ad

Front Page Archives
Letter Archives
May - July 2015

| | | | | | | |
| --- | --- | --- | --- | --- | --- | --- |
| S | M | T | W | T | F | S |
| 26 | 27 | 28 | 29 | 30 | 01 | 02 |
| 03 | 04 | 05 | 06 | 07 | 08 | 09 |
| 10 | 11 | 12 | 13 | 14 | 15 | 16 |
| 17 | 18 | 19 | 20 | 21 | 22 | 23 |
| 24 | 25 | 26 | 27 | 28 | 29 | 30 |
| 31 | 01 | 02 | 03 | 04 | 05 | 06 |
| 07 | 08 | 09 | 10 | 11 | 12 | 13 |
| 14 | 15 | 16 | 17 | 18 | 19 | 20 |
| 21 | 22 | 23 | 24 | 25 | 26 | 27 |
| 28 | 29 | 30 | 01 | 02 | 03 | 04 |
| 05 | 06 | 07 | 08 | | | |


Viewpoints
Commentary
Opinions/Letters
Basic Rules &
Freedom of Speech

Questions, please contact the editor at editor@sitnews.us or call 617-9696
Sitnews reserves the right to edit.

Raising Ketchikan's Tobacco Tax By Donald A. Johnson - Our Tax and Spend Borough Reps. are at it again. Now they want to put a $3 tax on all packages of tobacco products. And they spout the same inane reasons for the tax that we are all tired of hearing over and over again. - More...
Wednesday PM - July 08, 2015

RE: Health Care Reform Leaving Alaska Care Far From Affordable By Joe Ashcraft - With regard to the senator's letter about Obamacare increasing costs to Alaskans, the cost of the insurance is only part of the issue; there are thousands of Alaskans and millions of Americans not covered at all, who put off health care, injury reduction, and don't have checkups because her party has people who on the state level have blocked the Medicaid expansion. Yet Senator Murkowski and her family, and all her employees have a cadillac plan funded by the taxpayer. BIA, VA, Military, all government officials, public school teachers, and indeed corporate types whose cadillac plans are funded by consumers all have good, free to them, health care paid for by taxes and purchases of such individuals and businesses as mine with under 50 employees -people who all have to pay for their own as well as paying the taxes for the others; that is if they can afford to then pay for their own. - More...
Wednesday PM

Tax Credits & Expanded Medicaid By John Suter - Perhaps a deal can be made with the legislature in allowing the oil companies to have their 200 million dollars in tax credits now in exchange for the legislature allowing the expanded Medicaid to be put in. This would be a simple trade of this for that. The legislature, oil companies, rich and powerful in the lower 48 who own the stocks of these oil companies want their 200 hundred million dollars in tax credits right now without any further delay. The working poor who could use the expanded Medicaid right now so that they can get some needed medical attention would like this deal to go through as well. - More...
Wednesday PM - July 08, 2015

"IT'S ALL GONNA GO", THE BIGGEST ROBBERY IN THE HISTORY OF THE WORLD By David G Hanger - "It's all gonna go," is a quote from our district's state senator Bert Stedman in reference to all of the budgetary reserve accounts of the state of Alaska, a total of $16 billion at the beginning of the year, now down to $10 billion, and by the end of the next legislative session down to somewhere between $3 and $4 billion. Next, the complete draining of the $55 billion Alaska Permanent Fund by 2023 or so. As such this constitutes the biggest robbery in the history of the world, tens of billions of dollars and still counting, all brought to you by the thieves, liars, and sold-out crooks you folks call the Alaska State Legislature. - More...
Sunday PM - July 05, 2015

RE: KPD & KGB: What Happened? By Bonnie J Abbott Allen - Gabriel Duckworth spoke out and it is about time someone did so! So many citizens don't want to 'Rock the Boat' so to say! Gabriel your letter was great and you have helped and given to this community for years along with your family. - More...
Sunday PM - July 05, 2015

RE: Affordable health care in Alaska By Michael Spence - I read with interest Senator Murkowski's letter in Sitnews regarding the lack of affordability of health care in Alaska. - More...
Sunday PM - July 05, 2015

Kurds and Druze Threatened By Donald A. Moskowitz - The conflicts in Syria have increased the complexity of the Middle East and exacerbated the instability in the region. Terrorists have taken advantage of the instability, and have made dramatic territorial gains in Syria and Iraq. They now threaten two minorities- Kurds and Druze. - More...
Sunday PM - July 05, 2015

Independence Day By Paul Livingston - Independence Day, July 4th , the day we celebrate the Declaration of Independence, freedom from taxation without representation and the Constitution, the document that protects We the People from our government. - More...
Sunday PM - July 05, 2015

Webmail your letter or
Email Your Letter To: editor@sitnews.us

---

Articles & photographs that appear in SitNews may be protected by copyright and may not be reprinted or redistributed without written permission from and payment of required fees to the proper sources.

E-mail your news & photos to editor@sitnews.us

Photographers choosing to submit photographs for publication to SitNews are in doing so, granting their permission for publication and for archiving. SitNews does not sell photographs. All requests for purchasing a photograph will be emailed to the photographer.

The Local Paper is now available online.
Click here for this week's printed edition.