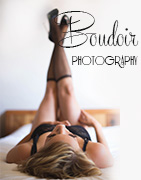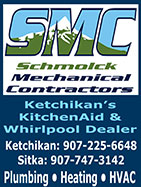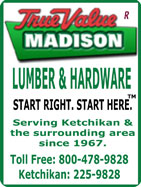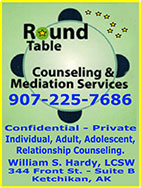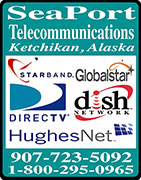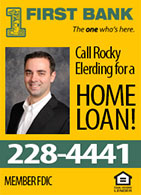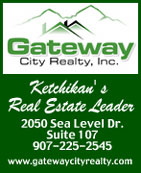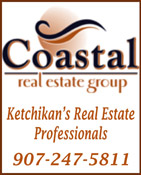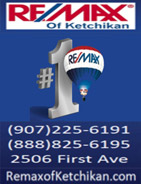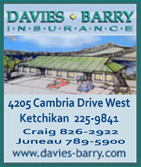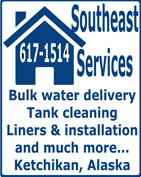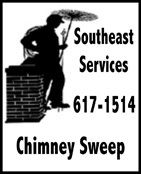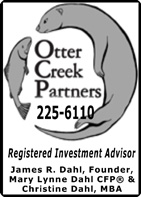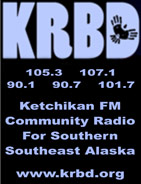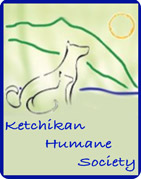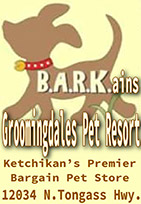 Contact


Call 617-9696


Webmail Letters


News Tips


Copyright Info


Archives
Quick News Search


Alaska


Ketchikan


SE Alaska


Alaska News Links
Columns - Articles


Dave Kiffer


Fish Factor


Money Matters
Historical Ketchikan


June Allen


Dave Kiffer


Louise B. Harrington
Ketchikan Arts & Events


Ketchikan Arts


Ketchikan Museums


KTN Public Library
Sports


Ketchikan Links
Public Records


FAA Accident Reports


NTSB Accident Reports


Court Calendar


Recent Filings & Case Dispositions


Court Records Search


Wanted: Absconders


Sex Offender Reg.


Public Notices
Weather, Webcams


Today's Forecast


KTN Weather Data


AK Weather Map


AK Weathercams


AK Earthquakes

TV Guide


Ketchikan
Ketchikan Phone Book


Yellow Pages


White Pages
Government Links


Local Government


State & National

Sitka Black-Tailed Deer
This young couple was trying to cross a busy Ketchikan street Sunday near Tongass Credit Union.
Front Page Photo By CARL THOMPSON ©2015
Click Here to express your appreciation to the photographer and select your Favorite Front Page Photo(s) of the Month
(Submit your photograph to be featured on the SitNews' front page. Email photo to editor@sitnews.us include your name and a brief photo description.)

Southeast Alaska: Alaskan Concerns Escalate As British Columbia Government Gives Red Chris Mine Final Operating Permit - B.C. Minister of Energy and Mines Bill Bennett recently announced that the Red Chris Mine, owned by Imperial Metals, will soon be in full production, despite environmental concerns from First Nations, environmental groups and Alaskans, who are downstream from the mine site. Red Chris Gold and Copper Mine sits on one of the largest and highest-quality copper and gold deposits in the world.

The Red Chris Mine site in northwestern B.C. has received a full operating permit from the provincial government.
Photo by Daniel Henshaw / Courtesy B.C. government

Concerned Alaskans say this ill-conceived decision by the British Columbia government to issue a final operating permit for Red Chris mine disregards concerns from Alaskans whose clean water, fisheries, tourism, jobs, and traditional ways of life are threatened. Red Chris is owned by Imperial Metals, the same company responsible for the Mount Polley mine disaster last summer, one of Canada's worst environmental catastrophes. Red Chris is one of several B.C. mines proposed for the transboundary region straddling Alaska that have raised the public's ire.

Opponents say B.C. issuing Red Chris its final permits on June 12 is the latest sign Canada is ignoring its obligations under the Boundary Waters Treaty, an international treaty that guards against water pollution by either the U.S. or Canada. Under the treaty, the United States, including Alaska, should play an equal role in evaluating the full range of potential impacts of B.C. mine projects, like Red Chris, in watersheds shared by both countries. B.C. should also agree to assume an equal share of the risks posed by transboundary mines through a legally-binding mechanism that ensures Alaska is appropriately compensated for impacts related to pollution reaching Alaskan waters.

Upstream from the Southeast Alaska communities of Wrangell and nearby Petersburg, in the headwaters of the transboundary Stikine River, Red Chris has the potential to unleash acid mine drainage, heavy metals and other pollutants that will drain into Southeast Alaska's pristine waters say concerned Alaskans. These waters produce more salmon than any other region of the world, as well as support multi-billion dollar fishing and tourism industries, and indigenous cultures of the region.

According to Salmon Beyond Borders and the United Tribal Transboundary Mining Work Group, it is reckless for B.C. to permit a new mine with the same type of tailings technology that failed so catastrophically at Mount Polley in August 2014. Red Chris' permits make clear that B.C. is disregarding the recommendations from the independent panel review of the Mount Polley failure. One of the panel's top recommendations was that new mines stop using tailings dams and move to more modern waste treatment methods like dry-stacking. Canada's full-speed-ahead approach to transboundary mining is why Alaskans need prompt, swift and strong action from the U.S. State Department to ensure Canada honors its obligations under theBoundary Waters Treaty and doesn't harm Alaska's water, fisheries, culture and jobs.

"It's astonishing to me how B.C. is dead set on getting these transboundary mines operating at all costs -- even when their own experts say that current mining technology will fail. As I've said before, the B.C. government is ignoring the rights and concerns of those of us who live in Southeast Alaska. This is not okay and we will continue to fight," says Rob Sanderson Jr., Co-chair of the United Tribal Transboundary Mining Work Group.

Alaskans, including Alaska's congressional delegation, have been calling for U.S. Secretary of State John Kerry to activate theInternational Joint Commission (IJC) to review the multitude of mine developments in the transboundary region and how they could impact Alaska's downstream waters. Today's news that Red Chris is open for business should be a loud wake-up call for Sec. Kerry that the time to get the IJC involved is now.

The Red Chris Mine, which will employ 350 workers, including many First Nations people, is located about 18 kilometres southeast of the Tahltan village of Iskut and 80 kilometres south of Dease Lake and the site occupies around 660 hectares on the Todagin Plateau between Ealue and Kluea Lakes. - More...
Monday PM - June 29, 2015

Alaska: Alaska Joins Lawsuit Challenging EPA and the Corps on New "Water" Rule - Governor Bill Walker (I-AK) announced today that the State of Alaska will join North Dakota and 10 other states in challenging the recently finalized "waters of the United States" rule adopted by the Environmental Protection Agency (EPA) and the U.S. Army Corps of Engineers (the Corps). The new rule attempts to define what waters are covered by the Clean Water Act, resulting in the need for a federal permit. However, instead of clarifying federal law, the rule has left states with more questions.

"This final rule will likely have detrimental impacts on development in Alaska," said Governor Walker. "In addition to being incredibly expansive, the rule is also unclear. It will only lead to more expensive permitting and legal fights over 'what is in' and 'what is out' under the federal law."

The new rule expands what falls under federal jurisdiction by automatically sweeping up "adjacent" or "neighboring" waters and wetlands within a certain geographic limit to downstream waters already covered by federal law. Additionally, if "adjacent" or "neighboring" water extends into the set geographic limit by even a few feet, the entire water body or wetland is subject to federal jurisdiction and permitting. By virtue of Alaska's unique and abundant water and wetland areas, many adjacent or neighboring waters will fall within the rule, regardless of their connection to downstream waters.

"Alaska has over 174 million acres of wetlands, and more coastline and wetlands than all of the Lower 48 combined," said Governor Walker. "While not all of these waters are covered by the Clean Water Act, we have long protected these important resources under statutory and regulatory authorities. This new rule just creates confusion and unnecessary bureaucracy for our state."

According to the states' complaint, problems with the new rule not only include the substance of the rule, but also the way it came about. Under the Clean Water Act, Congress recognizes the primary responsibility of the state to prevent pollution and plan the development and use of water resources within its borders. However, despite the significant effects this rule has on state sovereign authority, the EPA and the Corps failed to meaningfully consult with the states in the development of the rule.

"This rule came about under a muddled process which failed to consider information specific to Alaska," said Governor Walker. "By overlooking our state's unique circumstances, the rulemaking fails to disclose the regulatory and economic impacts it will have on Alaska, which is required by law."

In a speech last week on the Senate floor, U.S. Senator Lisa Murkowski (R-AK) outlined the wide range of threats to Alaska posed by the Environmental Protection Agency's new "Waters of the United States" (WOTUS) rule, which significantly expands the EPA's ability to regulate more of Alaska's land and water.

The rule includes provisions that give EPA control over areas within 4,000 feet of a jurisdictional "water"– using a dubious methodology, said Murkowkski, that fails to take into account the on-the-ground reality for states like Alaska. The rule poses additional obstacles to responsible economic development and private construction in Interior areas like Fairbanks and coastal areas like Juneau. At the same time, it will significantly hike costs and delay renewable hydropower projects in Southeast Alaska.

Murkowski, who blocked funding for this overreaching rule as Chairman of the Interior Appropriations Subcommittee, articulated the economic threats the flawed rule would pose in countless ways statewide. - More...
Monday PM - June 29, 2015

Southeast Alaska: Alaska Native Middle School Students Exposed to Career Opportunities for in Valdez - Crowley Maritime Corp. recently sponsored a week of cultural, team building and learning activities for Yakutat and Gilson Middle School students in Valdez, as a part of a larger effort to expose Alaska Natives to the many diverse career opportunities that exist within the state's maritime industry.

Alaska Native Middle School Students Exposed to Career Opportunities for in Valdez
Photo courtesy Crowley in Alaska

The group of 16 students – 10 of whom were Native Alaskans – first toured Crowley's Valdez office and spent time at Alyeska Pipeline Service Company's Ship Escort/Response Vessel System (SERVS), where Mike Day, SERVS operations manager, provided an overview of daily operations in Valdez and explained SERVS' partnership with Crowley. The students then had the opportunity to meet with several Alaska Natives who sail aboard Crowley's vessels, and toured Allison Point, Solomon Gulch, the Old Valdez Town Site, Maxine & Jesse Whitney Museum, Prince William Sound Community College and the Valdez Senior Center. At the Valdez Senior Center, the group connected with the elders by performing songs and introducing themselves in their native language, as a way to "breathe life" back into their shared traditional upbringings and Tlingit heritage. - More...
Monday PM - June 29, 2015

Southeast Alaska: Wrangell Medical Center CEO Leaving - The Chief Executive Officer of Wrangell Medical Center, Marla Sanger, has announced that she will be leaving her position at Wrangell Medical Center effective October 30, 2015. Sanger originally stepped in as acting CEO for Wrangell Medical Center on a contract basis from PeaceHealth with the understanding that she would serve for the period of one year. Three years later, she feels it is time to return to Southwest Washington to be closer to family.

Sanger's departure from Wrangell Medical Center will mark the end of the PeaceHealth leadership contract and restore the leadership of the community hospital to the Hospital Board of Directors and its existing and future executive leaders. Sanger's decision to step down comes at a time when Wrangell Medical Center is moving forward in a number of ways and, as a result, is well positioned to seek a permanent CEO. - More...
Monday PM - June 29, 2015

Ketchikan: UAS Ketchikan Students Make Spring 2015 Honors List - University of Alaska Southeast Ketchikan students have made the UAS Chancellor's and Dean's lists for the Spring 2015 Semester.

Starla Agoney, John Brown, Samuel Graham and Ian Johnson-Beitman made the Spring 2015 semester Chancellor's List.

A student must be admitted to a program, earn a 4.00 grade point average, and complete at least 12 credit hours during the semester to make the Chancellor's Honor List. - More...
Monday PM - June 29, 2015

Columns - Commentary

DAN ORTIZ:

Red Chris Mine - I have previously written and spoken about how important the seafood industry is to Alaska's economy, especially to those of us who live in Southeast Alaska. The industry accounted for 18% of all private sector resident earnings in Southeast Alaska in 2011, according to a McDowell Group report. A 2010 study by TCW Economics found that commercial, sport, and traditional and customary salmon fishing alone in Southeast Alaska is worth $1billion.

It is in the best interests of both our economy and our cultural values that our salmon runs stay strong for generations to come. Protecting Alaska's downstream salmon resources from widespread, large-scale mineral development upstream in neighboring British Columbia (B.C.) is a priority for me.

Alaska must insist that Canada uphold the agreement it made with the U.S. under our Boundary Waters Treaty, and ensure its activities do not harm our resources. Our countries are equally entitled to contribute to the determination of how shared watersheds are managed. At the very least, the State of Alaska and the U.S. federal government must demand a financial guarantee from Canada that is equal to the value of the Alaska resources put at risk by B.C. development. - More...
Monday PM - June 29, 2015

DAVE KIFFER: Saved by a Selfie - If you know me, you know I think selfies are stupid.

Yes, I admit that in my lifetime I have taken more than a few photographs of myself in front of monumental things.

Back before cell phones and I-cameras (or whatever they are called) we – as a people – used to huddle before important things – things important enough for us to plan whole trips around seeing them – and take pictures of ourselves just to prove to the folks back home that we actually went and saw those important things.

Which led to the following sort of discussions.

"Here we are in front of the Statue of Liberty."

"Where is it?"

"It's there, back behind Tommy's head."

"I can't see it. Is it behind his cowlick?"

"No, over there."

"It looks so small. How come Mikey is wearing that stupid hat."

"It is small, it's far away, we were on the ferry. The hat is covering his sunburn."

"Uh oh, Petey's fly is open."

Anyway, in this now selfie-absorbed world, everyone has a million pictures of themselves on their I-whatevers, just to prove that they exist apparently. And that existence seems to revolve around a lot of non-important things. Just like the posts on Facebook. And now even temples sell selfie sticks guaranteed to get you in the right angles with the deities. - More...
Monday PM - June 29, 2015

Political Cartoon: SCOTUS Recap
By Pat Bagley ©2015, Salt Lake Tribune
Distributed to subscribers for publication by Cagle Cartoons, Inc.




Real Time U.S. Debt Clock
http://www.usdebtclock.org/

U.S. Inflation Calculator
Easily calculate the buying power of the US dollar & inflation rate from 1913-2014

U.S. Energy Info. Admin.
Heating Oil & Propane Update

Public Service Announcements
Public Meetings & Info

KGB Animal Protection

Ketchikan Borough Assembly

Live video stream of current meeting
Archived videos
Agenda and Information Packets
Assembly Meeting Minutes
Borough Records
Calendar

Ketchikan Planning Commission

Live video stream of current meeting
Agenda, Information Packets & Minutes

Ketchikan City Council

View a Video of Meeting
Agenda & Information Packets

Ketchikan School Board

Live video stream of current meeting
Agenda & Information Packets


Gravina Access Project SEIS Alternatives Development

Gravina Access Website

Police Blotters

AK Troopers Daily Dispatch
Ketchikan Police Reports
Juneau Police Reports

Ketchikan

Jobs
Today's Forecast
Satellite
Today's Weather Images
Marine Forecasts
AK Weathercams
Ketchikan Weather Data
Current AK Weather Map




CLASSIFIEDS' CATEGORIES

Announcements
Help Wanted
Job Wanted
For Sale / Free Stuff
Garage Sales
Homes / Apts/ Property
Pets
Wanted
Lost & Found
Publish Your Ad

Front Page Archives
Letter Archives
May - June 2015

| | | | | | | |
| --- | --- | --- | --- | --- | --- | --- |
| S | M | T | W | T | F | S |
| 26 | 27 | 28 | 29 | 30 | 01 | 02 |
| 03 | 04 | 05 | 06 | 07 | 08 | 09 |
| 10 | 11 | 12 | 13 | 14 | 15 | 16 |
| 17 | 18 | 19 | 20 | 21 | 22 | 23 |
| 24 | 25 | 26 | 27 | 28 | 29 | 30 |
| 31 | 01 | 02 | 03 | 04 | 05 | 06 |
| 07 | 08 | 09 | 10 | 11 | 12 | 13 |
| 14 | 15 | 16 | 17 | 18 | 19 | 20 |
| 21 | 22 | 23 | 24 | 25 | 26 | 27 |


Viewpoints
Commentary
Opinions/Letters
Basic Rules &
Freedom of Speech

Questions, please contact the editor at editor@sitnews.us or call 617-9696
Sitnews reserves the right to edit.

Health Care Reform Leaving Alaska Care Far From Affordable By U.S. Sen. Lisa Murkowski - The Affordable Care Act has unfortunately become one of the most ironically named pieces of legislation for Alaska in history. Affordable for whom, exactly? Insurance costs here in Alaska continue to rise as Alaska's health care providers are struggling to work within the law for our high-cost, high risk state. Last month, we heard news that Premera needs to increase premiums by 38 percent for 2016; MODA also intends to increase its premiums by 30 percent in 2016 — this on top of double-digit increases last year. - More...
Monday PM - June 29, 2015

KPD & KGB: What Happened? By Gabriel Duckworth - I have been a citizen of Ketchikan since 1989. I have been a grant writer at a local non-profit youth treatment center for the past 14 years and have coached a combination of TKD, Boxing, Basketball, Baseball, and Soccer for multiple teams for multiple years. This community had given me employment, opportunity, and a sense of belonging that makes me volunteer about 500 hours a year. I struggle like everyone to make ends meet, to be a good person, and to enrich others lives because that helps me feel enriched as well. - More...
Monday PM - June 29, 2015

Alaska Delegation United to Make Alaska VA Work for Veterans By U.S. Sen. Lisa Murkowski - Sometimes things seem too good to be true. Last year when the Phoenix VA waiting list scandal broke, and even as we began to discover that VA facilities in other parts of the country weren't meeting wait time standards, things were better in Alaska.It's not that Alaska VA didn't have staffing challenges like facilities in the Lower 48. Some of our challenges like staffing Wasilla with one doctor -- who ultimately quit -- when two were called horwere even more difficult to fix than they might be in the Lower 48 because of our remote location. To its credit, Alaska VA faced up to its recent challenges before they became scandals. - More...
Monday PM - June 22, 2015

A NEW OPTION FOR ALASKA'S FUTURE By Deborah Hayden - Recently, in a brilliant move, Governor Walker convened a group of experts in Fairbanks and is entertaining suggestions for building a sustainable fiscal future for Alaska. The Rasmuson Foundation created a position paper with options for cutting education and social service funding, adding taxes and using Permanent Fund reserves and other Permanent Fund revenue to fill the oil revenue gap. I submit offer an additional option. If we increase revenues for local governments, they can fund more of their own education and social service expenses. - More...
Monday PM - June 22, 2015

Alaska National Guard Investigator's Report By Brig. Gen. (Alaska) Laurie Hummel - On Monday, the Department of Law released retired Superior Court Judge Patricia Collins' independent investigation of the Alaska National Guard to the public. Like many Alaskans, I greet its release with a sense of anger and frustration that over several years some members of the Guard mistreated people and misused public funds. Also like many Alaskans, I am relieved the report contains no new examples of improper behavior. - More...
Monday PM - June 22, 2015

Alaska's oil and gas profits distributed to the rich By John Suter - I read in the news that Mayor Sullivan is reminding us how wonderful it is for Alaska and Anchorage that the state gave all of these millions of dollars to the oil companies in tax credits to drill in Cook Inlet. However, what he did not remind us of was that the state could have drilled in the Cook Inlet using the Norwegian oil field model which is very successful for the Norwegians and Norwegian oil field management to run the Alaskan oil field company that the state could have developed for us. The state could have used the profits made from the oil and gas that the State would have developed to pay for the state budget. As it is now, the oil field companies will be taking these profits and distributing them to the rich and powerful in the lower 48 who own these oil field companies. - More...
Monday PM - June 22, 2015

Sightseeing Tour Stops By Audree Armey - Driving back and forth from South Tongass Highway I have noticed that there always seems to be a lot of traffic at the corner of Totem Row and South Tongass. Tour vans pull over at the bus stop on the water side. People get out and take photos. It seems to me that this is a dangerous place for them to get out, why don't they find another place to pull over, isn't it illegal to park in a bus zone? - More...
Monday PM - June 22, 2015

RE: Lack of Responsibility By Bob Maxand - I agree with Mr. Freeman's letter, as like him, I have been around awhile and at some time the state government has to say no. - More...
Monday PM - June 22, 2015

Webmail your letter or
Email Your Letter To: editor@sitnews.us

---

Articles & photographs that appear in SitNews may be protected by copyright and may not be reprinted or redistributed without written permission from and payment of required fees to the proper sources.

E-mail your news & photos to editor@sitnews.us

Photographers choosing to submit photographs for publication to SitNews are in doing so, granting their permission for publication and for archiving. SitNews does not sell photographs. All requests for purchasing a photograph will be emailed to the photographer.

The Local Paper is now available online.
Click here for this week's printed edition.