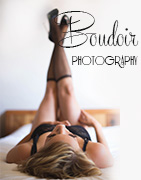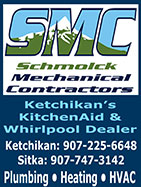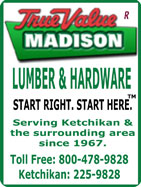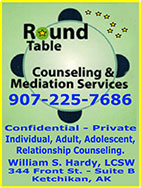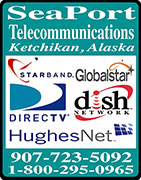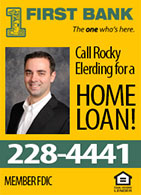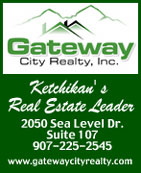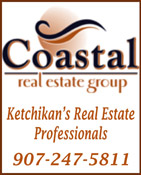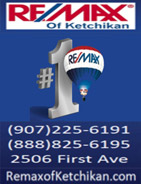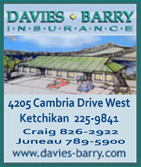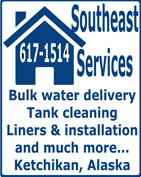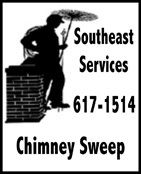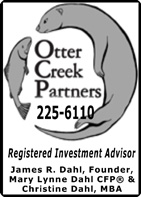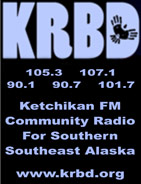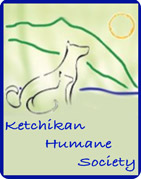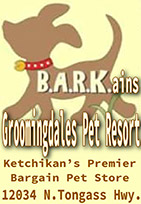 Contact


Call 617-9696


Webmail Letters


News Tips


Copyright Info


Archives
Quick News Search


Alaska


Ketchikan


SE Alaska


Alaska News Links
Columns - Articles


Dave Kiffer


Fish Factor


Money Matters
Historical Ketchikan


June Allen


Dave Kiffer


Louise B. Harrington
Ketchikan Arts & Events


Ketchikan Arts


Ketchikan Museums


KTN Public Library
Sports


Ketchikan Links
Public Records


FAA Accident Reports


NTSB Accident Reports


Court Calendar


Recent Filings & Case Dispositions


Court Records Search


Wanted: Absconders


Sex Offender Reg.


Public Notices
Weather, Webcams


Today's Forecast


KTN Weather Data


AK Weather Map


AK Weathercams


AK Earthquakes

TV Guide


Ketchikan
Ketchikan Phone Book


Yellow Pages


White Pages
Government Links


Local Government


State & National

Independence Day, July 4th
The waning gibbous Moon was still visibly large and rising over Deer Mountain during the July 4th fireworks in Ketchikan. In the background are the lights of Ketchikan. The full moon was July 2nd.
Front Page Photo By ALDRIN DRAKE ESCANO ©2015
Click Here to express your appreciation to the photographer and select your Favorite Front Page Photo(s) of the Month
(Submit your photograph to be featured on the SitNews' front page. Email photo to editor@sitnews.us include your name and a brief photo description.)

Southeast Alaska: Hydaburg Leader Honored for Salmon Conservation - Anthony Christianson of Hydaburg, Alaska, has received the 2015 Susan Ruddy Community-Based Conservation Award. The announcement was made this week by the Alaska Chapter of The Nature Conservancy.

The Nature Conservancy honored Anthony Christianson with an award for his forward-thinking contributions to salmon conservation in Southeast Alaska.
Photo courtesy The Nature Conservancy - Alaska Chapter

Anthony Christianson leads the natural resources program at the Hydaburg Cooperative Association, a federally recognized tribe on Prince of Wales Island in Southeast Alaska. Under his leadership, the tribe has led numerous science projects to ensure the long-term health of the local tradition of collecting and harvesting wild foods.

"We're committed to our relationship with the environment. If you take a look around, we still have all our fish, we still have all our clams, we still have all our crab," Christianson says. "It's what continues to feed people. Harvesting the resource is what we focus our lives around."

In 2001, Christianson developed the Hetta Lake Sockeye Salmon Stock Assessment Study. In this unique project, tribal members are working as hands-on managers of the fishery and operating a remote field station, which allows them to closely monitor fish populations. This study has been the driving force behind the rebuilding of the Hetta sockeye salmon run – the most important subsistence resource for Hydaburg residents. Now fifteen years later, this remains a scientifically rigorous program that guides the tribe's management of subsistence salmon harvest today.

Christianson also led the Hydaburg traditional ecological knowledge project, which systematically collected information from tribal members in a series of interviews about the places most important for local subsistence harvests. Christianson then used this information to guide the tribe's efforts in assessing how and when salmon use local streams – an important step in safeguarding the tribe's salmon tradition.

"They give themselves to us, and we have a lot of stories about how we have to respect the salmon as an animal," Christianson says. "We have to make sure that their home is intact, and that's part of why we are engaging in the assessment work." - More...
Sunday PM - July 05, 2015

Alaska: ADOT&PF Seeks Public Review of 2015-16 Winter Ferry Schedule - The Alaska Department of Transportation and Public Facilities proposed Alaska Marine Highway System schedule pattern for fall, winter and spring 2015-2016 is now available online for public review.

This is an opportunity for communities to review and comment on the proposed schedule in consideration of community events.

A teleconference to hear comments and consider adjustments is scheduled Wed, July 22 at 10:00 a.m. for Southeast schedules and at 1:30 p.m. for Southwest and Southcentral schedules. The meeting will be held in Ketchikan at the Alaska Marine Highway Central Office, 7559 North Tongass Highway for participants wishing to attend in person. - More...
Sunday PM - July 05, 2015

Alaska: Alaska Hire Determination Became Effective July 1st - The Department of Labor and Workforce Development's Alaska Hire determination became effective July 1, 2015. It requires that 90% of state-funded public construction jobs be filled by Alaska residents. This determination restores statewide Alaska Hire requirements after the 2013 determination, which was limited to 15 boroughs and census areas. The Labor Department restored statewide Alaska Hire requirements based on statutory criteria in A.S. 36.10.150 and economic data gathered by the department's Research and Analysis Division.

"When our state tax dollars fund construction projects, Alaskans should be hired for those jobs," said Commissioner Heidi Drygas.

Governor Walker and Commissioner Drygas announced the Alaska Hire determination on June 11, in advance of the effective date, to give contractors an opportunity to consider impacts on projects with a final bid submission deadline on or after July 1, 2015. After announcing the determination, the Department of Labor and Workforce Development sent contractors detailed information on Alaska Hire requirements. The determination will not be applied to projects with a bid date prior to July 1, 2015, unless the project was covered by the 2013 determination. - More...
Sunday PM - July 05, 2015

Fish Factor: Southeast Alaska Business Launches New Line of Aqua-fabrics By LAINE WELCH - "Upcycling" seafood byproducts is the business model for Tidal Vision, a Juneau-based company of five entrepreneurs who are making waves with their line of aquatic leather and performance textiles.

The start-up is making wallets, belts and other products from sheets of salmon skins using an all-natural, proprietary tanning formula from vegetable oils and other eco-friendly ingredients.

"We can produce the same quality and durability products with no formaldehyde, no chrome based tanning chemicals or EPA regulated chemicals to dispose of. And we can do bigger batches with less labor per skins," said Craig Kasberg, company CEO – that's Captain Executive Officer.

"We've come up with a way to remove and dry the skins without any manual labor, and we have a pneumatic heat press that presses the resin into the salmon skins and gives them a consistent durability and glossy finish," he added.

Tidal Vision launched its aquatic leather line on Kickstarter, a web based 'crowd funding' community that has helped bring nearly 90,000 creative ideas to life since 2009. The company reached its $17,500 funding goal in less than 24 hours and now has 764 backers who have pledged $55,664 to the project. (Only 14% of the business hopefuls raise $20,000 or more through their whole campaign, according to Kickstarter's website.)

Now Tidal Vision aims to attract business partners to grow the small company.
"We want to grow the business through joint ventures with businesses that want to use our leather," Kasberg said. "It's ideal for the upholstery industry, foot wear; we've even been approached by a gentleman who owns a guitar company and wants to make guitar cases out of our salmon leather. There are a lot of different applications that we are excited to explore."

Coming this fall is a line of clothing and textiles made from a polymer in crab and shrimp shells called chitin, whose applications range from commercial water filtration to textile and pharmaceutical uses, such as dissolvable sutures. After it is extracted, Chitin has not been able to be produced in the US because of the harsh chemicals used. For about 40 years it has been made in China and India because those countries have less stringent regulations on disposal. - More...
Sunday PM - July 05, 2015

Ketchikan: Fisher Retires; Mickel New CEO / President of TFCU - Helen L. Mickel will be promoted to Chief Executive Office / President of Tongass Federal Credit Union on July 24 with the retirement of Susan E. Fisher. The announcement was made by Justin Breese, Chair of the TFCU Board of Directors.

Helen L. Mickel
Photo courtesy TFCU

Fisher, who has held the position since December 2001, is retiring and moving with her husband, Michael R. Ellis, to Port Angeles WA. A 37-year Alaskan, Fisher earned a master's degree in business administration from the University of Alaska Fairbanks. She moved to Ketchikan in 1999.

Tongass Federal Credit Union, founded in 1963 by Ketchikan teachers and public employees, has branches in Ketchikan, Metlakatla, Thorne Bay and Klawock. It has about 7,300 members, $66 million in assets, $50 million in member deposits, and $41.7 million in loans to members.

Mickel, currently the Chief Operating Officer /Vice President, joined TFCU in April 2003. She has more than three decades' experience in financial services, previously working for local banks in lending, operations, and managerial positions. - More...
Sunday PM - July 05, 2015

Alaska: Tularemia Infection Suspected - A case of Tularemia is suspected in a North Pole resident after the man became ill after skinning a potentially infected hare earlier this year. Colorado is reporting the largest outbreak ever in that state, with 11 human cases in May alone. New Mexico is also having an outbreak of human cases.

Tularemia is an infection caused by the Francisella tularensis bacteria. It most often kills hares but can also make people, dogs, and cats seriously ill. While it can be fatal if untreated, it is easily cured if diagnosed quickly and the correct antibiotics are prescribed. The most common signs in people and pets are lethargy with high fever and swollen lymph nodes.

Hares are the primary host and the disease is spread by ticks. The species of tick known to carry the bacteria prefer to live on hares, but will occasionally bite dogs, cats, or people. Although tick bites are one possible cause, pets most often get tularemia from mouthing or catching a sick hare. Interior residents, including trappers, can become infected by handling the hares or from the pet's saliva, even before the pet exhibits signs of illness. - More...
Sunday PM - July 05, 2015

Columns - Commentary

TOM PURCELL:

Independence Day's Importance - "Beer, family gatherings and fireworks! Gosh, I love the Fourth of July!"

"Ah, yes, you unwittingly illustrate a growing challenge with Independence Day: too many Americans are unaware of the holiday's real importance."

"That there are also terrific mattress sales?"

"A few years ago, a Marist Poll asked Americans which year the United States declared its independence. Only 58 percent knew that the answer was 1776."

"I thought it was 1920. Or was that when the government banned hooch?"

"Some Americans didn't know that America declared independence from Great Britain. Though 76 percent knew the U.S. broke away from Great Britain, 19 percent were unsure and 5 percent mentioned another country."

"Great Britain? I thought we declared our independence from Canada."

"What's worse is that the younger the individual, the less he or she knew about the history of Independence Day."

"What is the history of Independence Day?"

"In the late 1700s, America was comprised of 13 British colonies that had been founded between 1607 and 1732. Americans were plenty tired of British rule and taxation without American representation, so they did something about it."

"Wrote a letter to the editor?"

"No. On Sept. 5, 1774, they established the Continental Congress. On that day, says History.com, delegates from each of the colonies 'met in Philadelphia as the First Continental Congress to organize colonial resistance to Parliament's Coercive Acts, a series of measures imposed by the British government on the colonies in response to their resistance to new taxes.'" - More...
Sunday PM - July 04, 2015

Political Cartoon: July 4th Fireworks
By Steve Sack, The Minneapolis Star Tribune
Distributed to subscribers for publication by Cagle Cartoons, Inc.




Real Time U.S. Debt Clock
http://www.usdebtclock.org/

U.S. Inflation Calculator
Easily calculate the buying power of the US dollar & inflation rate from 1913-2014

U.S. Energy Info. Admin.
Heating Oil & Propane Update

Public Service Announcements
Public Meetings & Info

KGB Animal Protection

Ketchikan Borough Assembly

Live video stream of current meeting
Archived videos
Agenda and Information Packets
Assembly Meeting Minutes
Borough Records
Calendar

Ketchikan Planning Commission

Live video stream of current meeting
Agenda, Information Packets & Minutes

Ketchikan City Council

View a Video of Meeting
Agenda & Information Packets

Ketchikan School Board

Live video stream of current meeting
Agenda & Information Packets


Gravina Access Project SEIS Alternatives Development

Gravina Access Website

Police Blotters

AK Troopers Daily Dispatch
Ketchikan Police Reports
Juneau Police Reports

Ketchikan

Jobs
Today's Forecast
Satellite
Today's Weather Images
Marine Forecasts
AK Weathercams
Ketchikan Weather Data
Current AK Weather Map




CLASSIFIEDS' CATEGORIES

Announcements
Help Wanted
Job Wanted
For Sale / Free Stuff
Garage Sales
Homes / Apts/ Property
Pets
Wanted
Lost & Found
Publish Your Ad

Front Page Archives
Letter Archives
May - July 2015

| | | | | | | |
| --- | --- | --- | --- | --- | --- | --- |
| S | M | T | W | T | F | S |
| 26 | 27 | 28 | 29 | 30 | 01 | 02 |
| 03 | 04 | 05 | 06 | 07 | 08 | 09 |
| 10 | 11 | 12 | 13 | 14 | 15 | 16 |
| 17 | 18 | 19 | 20 | 21 | 22 | 23 |
| 24 | 25 | 26 | 27 | 28 | 29 | 30 |
| 31 | 01 | 02 | 03 | 04 | 05 | 06 |
| 07 | 08 | 09 | 10 | 11 | 12 | 13 |
| 14 | 15 | 16 | 17 | 18 | 19 | 20 |
| 21 | 22 | 23 | 24 | 25 | 26 | 27 |
| 28 | 29 | 30 | 01 | 02 | 03 | 04 |


Viewpoints
Commentary
Opinions/Letters
Basic Rules &
Freedom of Speech

Questions, please contact the editor at editor@sitnews.us or call 617-9696
Sitnews reserves the right to edit.

"IT'S ALL GONNA GO", THE BIGGEST ROBBERY IN THE HISTORY OF THE WORLD By David G Hanger - "It's all gonna go," is a quote from our district's state senator Bert Stedman in reference to all of the budgetary reserve accounts of the state of Alaska, a total of $16 billion at the beginning of the year, now down to $10 billion, and by the end of the next legislative session down to somewhere between $3 and $4 billion. Next, the complete draining of the $55 billion Alaska Permanent Fund by 2023 or so. As such this constitutes the biggest robbery in the history of the world, tens of billions of dollars and still counting, all brought to you by the thieves, liars, and sold-out crooks you folks call the Alaska State Legislature. - More...
Sunday PM - July 05, 2015

RE: KPD & KGB: What Happened? By Bonnie J Abbott Allen - Gabriel Duckworth spoke out and it is about time someone did so! So many citizens don't want to 'Rock the Boat' so to say! Gabriel your letter was great and you have helped and given to this community for years along with your family. - More...
Sunday PM - July 05, 2015

RE: Affordable health care in Alaska By Michael Spence - I read with interest Senator Murkowski's letter in Sitnews regarding the lack of affordability of health care in Alaska. - More...
Sunday PM - July 05, 2015

Kurds and Druze Threatened By Donald A. Moskowitz - The conflicts in Syria have increased the complexity of the Middle East and exacerbated the instability in the region. Terrorists have taken advantage of the instability, and have made dramatic territorial gains in Syria and Iraq. They now threaten two minorities- Kurds and Druze. - More...
Sunday PM - July 05, 2015

Independence Day By Paul Livingston - Independence Day, July 4th , the day we celebrate the Declaration of Independence, freedom from taxation without representation and the Constitution, the document that protects We the People from our government. - More...
Sunday PM - July 05, 2015

Health Care Reform Leaving Alaska Care Far From Affordable By U.S. Sen. Lisa Murkowski - The Affordable Care Act has unfortunately become one of the most ironically named pieces of legislation for Alaska in history. Affordable for whom, exactly? Insurance costs here in Alaska continue to rise as Alaska's health care providers are struggling to work within the law for our high-cost, high risk state. Last month, we heard news that Premera needs to increase premiums by 38 percent for 2016; MODA also intends to increase its premiums by 30 percent in 2016 — this on top of double-digit increases last year. - More...
Monday PM - June 29, 2015

KPD & KGB: What Happened? By Gabriel Duckworth - I have been a citizen of Ketchikan since 1989. I have been a grant writer at a local non-profit youth treatment center for the past 14 years and have coached a combination of TKD, Boxing, Basketball, Baseball, and Soccer for multiple teams for multiple years. This community had given me employment, opportunity, and a sense of belonging that makes me volunteer about 500 hours a year. I struggle like everyone to make ends meet, to be a good person, and to enrich others lives because that helps me feel enriched as well. - More...
Monday PM - June 29, 2015

Alaska Delegation United to Make Alaska VA Work for Veterans By U.S. Sen. Lisa Murkowski - Sometimes things seem too good to be true. Last year when the Phoenix VA waiting list scandal broke, and even as we began to discover that VA facilities in other parts of the country weren't meeting wait time standards, things were better in Alaska.It's not that Alaska VA didn't have staffing challenges like facilities in the Lower 48. Some of our challenges like staffing Wasilla with one doctor -- who ultimately quit -- when two were called horwere even more difficult to fix than they might be in the Lower 48 because of our remote location. To its credit, Alaska VA faced up to its recent challenges before they became scandals. - More...
Monday PM - June 22, 2015

A NEW OPTION FOR ALASKA'S FUTURE By Deborah Hayden - Recently, in a brilliant move, Governor Walker convened a group of experts in Fairbanks and is entertaining suggestions for building a sustainable fiscal future for Alaska. The Rasmuson Foundation created a position paper with options for cutting education and social service funding, adding taxes and using Permanent Fund reserves and other Permanent Fund revenue to fill the oil revenue gap. I submit offer an additional option. If we increase revenues for local governments, they can fund more of their own education and social service expenses. - More...
Monday PM - June 22, 2015

Alaska National Guard Investigator's Report By Brig. Gen. (Alaska) Laurie Hummel - On Monday, the Department of Law released retired Superior Court Judge Patricia Collins' independent investigation of the Alaska National Guard to the public. Like many Alaskans, I greet its release with a sense of anger and frustration that over several years some members of the Guard mistreated people and misused public funds. Also like many Alaskans, I am relieved the report contains no new examples of improper behavior. - More...
Monday PM - June 22, 2015

Alaska's oil and gas profits distributed to the rich By John Suter - I read in the news that Mayor Sullivan is reminding us how wonderful it is for Alaska and Anchorage that the state gave all of these millions of dollars to the oil companies in tax credits to drill in Cook Inlet. However, what he did not remind us of was that the state could have drilled in the Cook Inlet using the Norwegian oil field model which is very successful for the Norwegians and Norwegian oil field management to run the Alaskan oil field company that the state could have developed for us. The state could have used the profits made from the oil and gas that the State would have developed to pay for the state budget. As it is now, the oil field companies will be taking these profits and distributing them to the rich and powerful in the lower 48 who own these oil field companies. - More...
Monday PM - June 22, 2015

Sightseeing Tour Stops By Audree Armey - Driving back and forth from South Tongass Highway I have noticed that there always seems to be a lot of traffic at the corner of Totem Row and South Tongass. Tour vans pull over at the bus stop on the water side. People get out and take photos. It seems to me that this is a dangerous place for them to get out, why don't they find another place to pull over, isn't it illegal to park in a bus zone? - More...
Monday PM - June 22, 2015

RE: Lack of Responsibility By Bob Maxand - I agree with Mr. Freeman's letter, as like him, I have been around awhile and at some time the state government has to say no. - More...
Monday PM - June 22, 2015

Webmail your letter or
Email Your Letter To: editor@sitnews.us

---

Articles & photographs that appear in SitNews may be protected by copyright and may not be reprinted or redistributed without written permission from and payment of required fees to the proper sources.

E-mail your news & photos to editor@sitnews.us

Photographers choosing to submit photographs for publication to SitNews are in doing so, granting their permission for publication and for archiving. SitNews does not sell photographs. All requests for purchasing a photograph will be emailed to the photographer.

The Local Paper is now available online.
Click here for this week's printed edition.