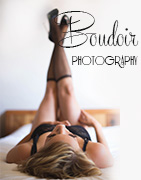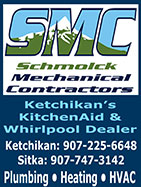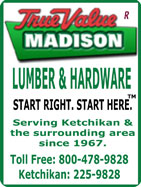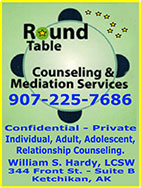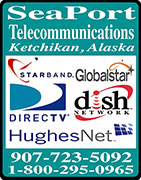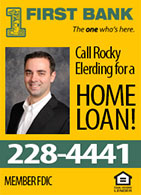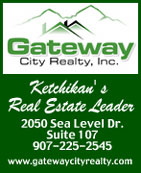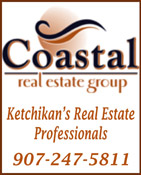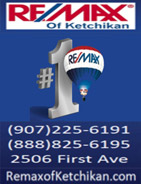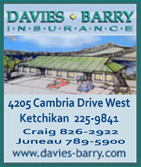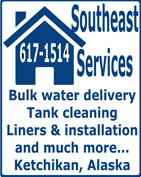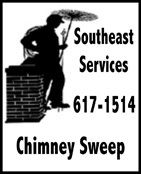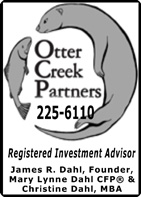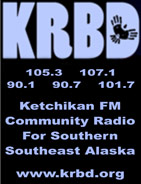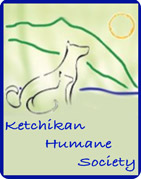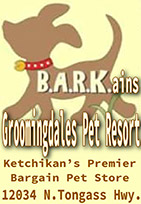 Contact


Call 617-9696


Webmail Letters


News Tips


Copyright Info


Archives
Quick News Search


Alaska


Ketchikan


SE Alaska


Alaska News Links
Columns - Articles


Dave Kiffer


Fish Factor


Money Matters
Historical Ketchikan


June Allen


Dave Kiffer


Louise B. Harrington
Ketchikan Arts & Events


Ketchikan Arts


Ketchikan Museums


KTN Public Library
Sports


Ketchikan Links
Public Records


FAA Accident Reports


NTSB Accident Reports


Court Calendar


Recent Filings & Case Dispositions


Court Records Search


Wanted: Absconders


Sex Offender Reg.


Public Notices
Weather, Webcams


Today's Forecast


KTN Weather Data


AK Weather Map


AK Weathercams


AK Earthquakes

TV Guide


Ketchikan
Ketchikan Phone Book


Yellow Pages


White Pages
Government Links


Local Government


State & National

Triplets
A mother mountain goat with her three kids.
Front Page Photo By JESSE KNOCK ©2015
Click Here to express your appreciation to the photographer and select your Favorite Front Page Photo(s) of the Month
(Submit your photograph to be featured on the SitNews' front page. Email photo to editor@sitnews.us include your name and a brief photo description.)

Alaska: Vitus Bering Discovered Alaska, or did he? Some evidence points toward an earlier Russian explorer By DAVE KIFFER - Every Alaskan school child knows that Vitus Bering "discovered" Alaska in 1741.

The expedition of Semyon Dezhnyov
by Klavdy Lebedev
Courtesy wikipedia.org commons

Leaving aside the completely valid argument that civilized people populated Alaska for thousands of years prior to Bering's arrival, should Bering be credited as the "discoverer" of the Last Frontier?

Some historians believe that Sir Francis Drake visited the Alaska coast a century and a half before Bering (see "Did Sir Francis Drake visit Southeast Alaska? " SITNEWS, Nov. 11, 2013).

And others believe that Bering, a Dane employed by the Russian government, wasn't even the first "Russian" explorer to reach Alaska.

It is possible, and perhaps likely, that an explorer on the east coast of Siberia, reached part of what later became Alaska decades before Bering did?

That explorer's name was Semyon Ivanovich Dezhnev. He was a trader and explorer in Eastern Siberia.

While he never reached the mainland of Alaska (neither did Bering), he was the first person to navigate what later became the Bering Sea and he did land on the Diomede Islands, some 80 years before Bering sailed the Bering Strait and nearly 100 years before Bering first spotted Alaska.

Dezhnev was born around 1605 in the Volgoda region of Russian, north of Moscow. Russian Alaska historian Lydia Black notes that he likely joined government service around 1630.

"For eight years he served in Tobol'sk and Yeniseisk (becoming a Cossack)," Black wrote in her 2004 definitive account "Russians in Alaska, 1732-1867."

Black even surmises that Dezhnev was part of the Cossack detachment that founded Yakutsk in 1632. He participated in several explorations that pushed the formal Russian border eastward in Sibera as far as the Kolyma River.

Several attempts were made by various Russian explorers to determine the farthest reaches of the continent in the 1630s and 1640s.

In 1647, Dezhnez was part of an expedition that attempted round the Chukchi Peninsula by sea but was stopped by sea ice.

In 1648, he was part of a much larger expedition to try again and to also determine where the continent ended. - More...
Thursday AM - July 16, 2015




Alaska: Health officials report increased heroin use in Alaska - Deaths associated with heroin use in Alaska more than tripled from 2008– 2013 and inpatient hospitalizations doubled over the same time period, according to an Epidemiology Bulletin release by the Department of Health and Social Services this week.

"The drastic increase in opioid pain reliever use over the past two decades has created 'opioid hunger,'" said Jay Butler, M.D., Chief Medical Officer for the Department of Health and Social Services. "Combined with the influx of cheap and available heroin, this has created a perfect storm of heroin addiction and deaths."

"To reverse these troubling trends," Butler said, "we need to effectively treat addiction as a chronic disease, increase the opportunities to provide life-saving reversal of heroin overdose using naloxone, and reduce addiction by preventing inappropriate prescriptions and diversions of opioid pain relievers."

The Centers for Disease Control and Prevention released a national report which also found heroin use increased across the United States among men and women, most age groups, and all income levels.

In its report the CDC identified the strongest risk factor for heroin addiction: addiction to prescription opioid painkillers. According to the CDC, 45% of people who used heroin were also addicted to prescription opioid painkillers.

According to the CDC report, some of the greatest increases occurred in demographic groups with historically low rates of heroin use: women, the privately insured, and people with higher incomes. Not only are people using heroin, they are also abusing multiple other substances, especially cocaine and prescription opioid painkillers. As heroin use has increased, so have heroin-related overdose deaths. Between 2002 and 2013, the rate of heroin-related overdose deaths nationwide nearly quadrupled, and more than 8,200 people died in 2013.

From 2008 to 2012 in Alaska, heroin-related inpatient and outpatient hospital costs exceeded $2 million. During the years 2009–2013, heroin-related admissions to publicly- funded substance use treatment centers nearly doubled, and the majority of patients admitted for heroin use treatment were aged 21–29 years; the number of treatment admissions for all patients reporting heroin as their primary substance of choice increased by 58%; and the number of treatment admissions for patients aged 21–29 reporting heroin as their primary substance of choice increased by 74%. - More...
Thursday AM - July 16, 2016

Alaska: Northern Alaska Coastal Erosion Threatens Habitat and Infrastructure - In a new study published this month, scientists from the U.S. Geological Survey found that the remote northern Alaska coast has some of the highest shoreline erosion rates in the world. Analyzing over half a century of shoreline change data, scientists found the pattern is extremely variable with most of the coast retreating at rates of more than 1 meter a year.

Oblique aerial photograph at Flaxman Island, Alaska showing tapped and untapped thermokarst lakes, caribou tracks, narrow beaches, and bluff failures along the coast. Image taken August 9, 2006, USGS

"Coastal erosion along the Arctic coast of Alaska is threatening Native Alaskan villages, sensitive ecosystems, energy and defense related infrastructure, and large tracts of Native Alaskan, State, and Federally managed land," said Suzette Kimball, acting director of the USGS.

Scientists studied more than 1600 kilometers (approximately 1,000 miles) of the Alaskan coast between the U.S. Canadian border and Icy Cape and found the average rate of shoreline change, taking into account beaches that are both eroding and expanding, was -1.4 meters (-4.59 feet) per year. Of those beaches eroding, the most extreme case exceeded 18.6 meters (61.02 feet)per year.

"This report provides invaluable objective data to help native communities, scientists and land managers understand natural changes and human impacts on the Alaskan coast," said Ann Gibbs, USGS Geologist and lead author of the new report.

Coastlines change in response to a variety of factors, including changes in the amount of available sediment, storm impacts, sea-level rise and human activities. How much a coast erodes or expands in any given location is due to some combination of these factors, which vary from place to place.

"There is increasing need for this kind of comprehensive assessment in all coastal environments to guide managed response to sea-level rise and storm impacts," said Dr. Bruce Richmond of the USGS. "It is very difficult to predict what may happen in the future without a solid understanding of what has happened in the past. Comprehensive regional studies such as this are an important tool to better understand coastal change. "

Compared to other coastal areas of the U.S., where four or more historical shoreline data sets are available, generally back to the mid-1800s, shoreline data for the coast of Alaska are limited. The researchers used two historical data sources, from the 1940s and 2000s, such as maps and aerial photographs, as well as modern data like lidar, or "light detection and ranging," to measure shoreline change at more than 26,567 locations. - More...
Thursday AM - July 18, 2015


Columns - Commentary

TOM PURCELL:

The Consequences of Short Attention Spans - Get this: The average human being now has a shorter attention span than a goldfish.

According to a new study from Microsoft Corp., reports Time, average people lose concentration after about 8 seconds, whereas the average goldfish doesn't begin losing interest until after 9 seconds. This is thanks to the effects of "an increasingly digitalized lifestyle on the brain."

At least I think that is what the article said. I lost interest and never finished it.

In any event, the report finds that "Heavy multi-screeners find it difficult to filter out irrelevant stimuli — they're more easily distracted by multiple streams of media."

Which explains a lot about the lack of critical thinking these days.

Remember when President Obama successfully used several vague platitudes to win two elections? All he had to do was promise hope and change and people started fainting in the aisles.

He convinced many low-information voters that he would be their savior. He'd achieve peace with Iran through the force of his charming personality. He'd pull our troops out of Iraq and all would be grand. He'd provide health care for all and it would cost lots less than we had been paying!

And the low-info, short-attention-span crowd bought his zeal hook, line and sinker.

Now Iran is outsmarting him at every step and, no small number of experts fear, his efforts are expediting, rather than inhibiting, Iran's goal of getting a nuke.

By pretending the opposition elements in Iraq were of a junior-varsity makeup, he pulled out the troops and left a massive void — unleashing massive chaos that is spreading throughout the region. - More...
Thursday AM - July 16, 2015




Political Cartoon: Health Insurance Rate Increase
By Monte Wolverton ©2015, Cagle Cartoons
Distributed to subscribers for publication by Cagle Cartoons, Inc.




Real Time U.S. Debt Clock
http://www.usdebtclock.org/

U.S. Inflation Calculator
Easily calculate the buying power of the US dollar & inflation rate from 1913-2014

U.S. Energy Info. Admin.
Heating Oil & Propane Update

Public Service Announcements
Public Meetings & Info

KGB Animal Protection

Ketchikan Borough Assembly

Live video stream of current meeting
Archived videos
Agenda and Information Packets
Assembly Meeting Minutes
Borough Records
Calendar

Ketchikan Planning Commission

Live video stream of current meeting
Agenda, Information Packets & Minutes

Ketchikan City Council

View a Video of Meeting
Agenda & Information Packets

Ketchikan School Board

Live video stream of current meeting
Agenda & Information Packets


Gravina Access Project SEIS Alternatives Development

Gravina Access Website

Police Blotters

AK Troopers Daily Dispatch
Ketchikan Police Reports
Juneau Police Reports

Ketchikan

Jobs
Today's Forecast
Satellite
Today's Weather Images
Marine Forecasts
AK Weathercams
Ketchikan Weather Data
Current AK Weather Map




CLASSIFIEDS' CATEGORIES

Announcements
Help Wanted
Job Wanted
For Sale / Free Stuff
Garage Sales
Homes / Apts/ Property
Pets
Wanted
Lost & Found
Publish Your Ad

Front Page Archives
Letter Archives
May - July 2015

| | | | | | | |
| --- | --- | --- | --- | --- | --- | --- |
| S | M | T | W | T | F | S |
| 26 | 27 | 28 | 29 | 30 | 01 | 02 |
| 03 | 04 | 05 | 06 | 07 | 08 | 09 |
| 10 | 11 | 12 | 13 | 14 | 15 | 16 |
| 17 | 18 | 19 | 20 | 21 | 22 | 23 |
| 24 | 25 | 26 | 27 | 28 | 29 | 30 |
| 31 | 01 | 02 | 03 | 04 | 05 | 06 |
| 07 | 08 | 09 | 10 | 11 | 12 | 13 |
| 14 | 15 | 16 | 17 | 18 | 19 | 20 |
| 21 | 22 | 23 | 24 | 25 | 26 | 27 |
| 28 | 29 | 30 | 01 | 02 | 03 | 04 |
| 05 | 06 | 07 | 08 | 09 | 10 | 11 |
| 12 | 13 | 14 | 15 | 16 | | |


Viewpoints
Commentary
Opinions/Letters
Basic Rules &
Freedom of Speech

Questions, please contact the editor at editor@sitnews.us or call 617-9696
Sitnews reserves the right to edit.

First the smokes and then... By A. M. Johnson - A few personal stances and observations. I am a Christian. I am pro-life. I am in favor of the death penalty, and while we are speaking to criminal activity and gun laws, I am in favor of nationwide Conceal Carry allowed under interpretation of the second amendment. I am anti-gay marriage but could care less if two of the same-sex wish to copulate in any manner they wish. Get a room. They can have all the so called, Rights Mox-Nix to me. - More...
Thursday AM - July 16, 2015

Alaska leaders: Put your Xtratuffs on and walk your salmon talk By Malena Marvin - Walk up to most houses in rural Southeast Alaska, including ours, and the first thing you see is an impossibly long row of battered XtraTuff rubber boots. There are boots for the family, the friends who stopped by to chat, extras for the summer folks who came to visit or work as crew, and probably a pair or two with mysterious origins. Together, they tell a story of a certain way of life, one lived by the tidelines and on the water, and one defined by adventure and hard work outdoors. - More...
Monday PM - July 13, 2015

Tobacco Tax By Chris Elliott - Like a lot of controversial topics, being on the pro-side of a tobacco tax is much easier than being against it. Being pro-life is much easier than pro-choice. Being anti-death penalty, an environmentalist, anti-gun, pro gay marriage, a believer in climate change, and a hundred other current issues is just much easier to defend. - More...
Monday PM

Raising Ketchikan's Tobacco Tax By Donald A. Johnson - Our Tax and Spend Borough Reps. are at it again. Now they want to put a $3 tax on all packages of tobacco products. And they spout the same inane reasons for the tax that we are all tired of hearing over and over again. - More...
Wednesday PM - July 08, 2015

RE: Health Care Reform Leaving Alaska Care Far From Affordable By Joe Ashcraft - With regard to the senator's letter about Obamacare increasing costs to Alaskans, the cost of the insurance is only part of the issue; there are thousands of Alaskans and millions of Americans not covered at all, who put off health care, injury reduction, and don't have checkups because her party has people who on the state level have blocked the Medicaid expansion. Yet Senator Murkowski and her family, and all her employees have a cadillac plan funded by the taxpayer. BIA, VA, Military, all government officials, public school teachers, and indeed corporate types whose cadillac plans are funded by consumers all have good, free to them, health care paid for by taxes and purchases of such individuals and businesses as mine with under 50 employees -people who all have to pay for their own as well as paying the taxes for the others; that is if they can afford to then pay for their own. - More...
Wednesday PM

Tax Credits & Expanded Medicaid By John Suter - Perhaps a deal can be made with the legislature in allowing the oil companies to have their 200 million dollars in tax credits now in exchange for the legislature allowing the expanded Medicaid to be put in. This would be a simple trade of this for that. The legislature, oil companies, rich and powerful in the lower 48 who own the stocks of these oil companies want their 200 hundred million dollars in tax credits right now without any further delay. The working poor who could use the expanded Medicaid right now so that they can get some needed medical attention would like this deal to go through as well. - More...
Wednesday PM - July 08, 2015

"IT'S ALL GONNA GO", THE BIGGEST ROBBERY IN THE HISTORY OF THE WORLD By David G Hanger - "It's all gonna go," is a quote from our district's state senator Bert Stedman in reference to all of the budgetary reserve accounts of the state of Alaska, a total of $16 billion at the beginning of the year, now down to $10 billion, and by the end of the next legislative session down to somewhere between $3 and $4 billion. Next, the complete draining of the $55 billion Alaska Permanent Fund by 2023 or so. As such this constitutes the biggest robbery in the history of the world, tens of billions of dollars and still counting, all brought to you by the thieves, liars, and sold-out crooks you folks call the Alaska State Legislature. - More...
Sunday PM - July 05, 2015

RE: KPD & KGB: What Happened? By Bonnie J Abbott Allen - Gabriel Duckworth spoke out and it is about time someone did so! So many citizens don't want to 'Rock the Boat' so to say! Gabriel your letter was great and you have helped and given to this community for years along with your family. - More...
Sunday PM - July 05, 2015

RE: Affordable health care in Alaska By Michael Spence - I read with interest Senator Murkowski's letter in Sitnews regarding the lack of affordability of health care in Alaska. - More...
Sunday PM - July 05, 2015

Kurds and Druze Threatened By Donald A. Moskowitz - The conflicts in Syria have increased the complexity of the Middle East and exacerbated the instability in the region. Terrorists have taken advantage of the instability, and have made dramatic territorial gains in Syria and Iraq. They now threaten two minorities- Kurds and Druze. - More...
Sunday PM - July 05, 2015

Independence Day By Paul Livingston - Independence Day, July 4th , the day we celebrate the Declaration of Independence, freedom from taxation without representation and the Constitution, the document that protects We the People from our government. - More...
Sunday PM - July 05, 2015

Webmail your letter or
Email Your Letter To: editor@sitnews.us

---

Articles & photographs that appear in SitNews may be protected by copyright and may not be reprinted or redistributed without written permission from and payment of required fees to the proper sources.

E-mail your news & photos to editor@sitnews.us

Photographers choosing to submit photographs for publication to SitNews are in doing so, granting their permission for publication and for archiving. SitNews does not sell photographs. All requests for purchasing a photograph will be emailed to the photographer.

The Local Paper is now available online.
Click here for this week's printed edition.