Saturday
May 29, 2004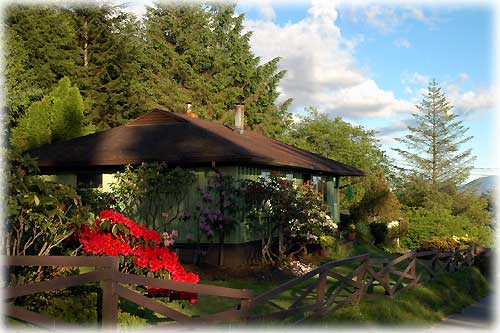 'Spring Gardens of Ketchikan'
Photo Feature #1 Photo Feature #2
Front Page Photo & Photo Feature by Carl Thompson
Viewpoints
Opinions/Letters

RE: Another Solution by Marya Tyler - Ketchikan - 05/29/04


Opportunity to discuss options for White Cliff by Kathy Paulson - Ketchikan - 05/29/04


Modular Buildings/Portable Classrooms by Robert D. Warner - Ketchikan - 05/29/04


Protect our eagles by Susan and Gary Clardy - Homer, AK - 05/29/04


Kindness Appreciated by Gigi Pilcher - Ketchikan - 05/29/04


Read More Viewpoints


Publish A Letter
Ketchikan & Statewide: Alaska is relatively less expensive than it used to be - Alaska has a well-earned reputation as an expensive place in which to live, but a growing number of U.S. cities have become even more expensive according to information recently released by the Alaska Department of Labor & Workforce Development.
A survey released in 1997 placed four Alaska cities, Kodiak, Juneau, Fairbanks and Anchorage, among the nation's eight most expensive places to live.
Now the current version of the same survey ranks just two of those communities, Juneau and Kodiak, in the top 20 at 16th and 17th respectively.
The cost of living in Alaska is examined in the June 2004 issue of Alaska Economic Trends. Economists Neal Fried and Dan Robinson explore a variety of cost of living issues facing Alaska, from recent trends in inflation to the overall cost of living around the state and nation.
Among communities where housing costs were measured, Juneau tops the list and the Wrangell-Petersburg area and the Mat-Su Borough were the lowest.
When housing affordability was estimated by comparing the cost of housing and the average earning power of area residents, Fairbanks was the most affordable community. Bethel ranked the least affordable with Ketchikan second to Bethel in least affordability. - Read more...
Saturday - May 29, 2004
Ketchikan: Listen to this KRBD story... For the second time in two years, Greenpeace says it is planning to tour southeast Alaska. As Deanna Garrison reports, the environmental group says the purpose of the upcoming visit is to highlight Bush Administration logging policies and their effect on the Tongass National Forest.
KRBD - Ketchikan Public Radio - linked Saturday - May 29, 2004
Ketchikan: Enjoy this Memorial Day holiday, boat smart and safe - As you're getting your boat out of mothballs and ready for this Memorial Day holiday weekend take a few minutes to make sure you and your family and friends are also ready. - Read more...
Saturday - May 29, 2004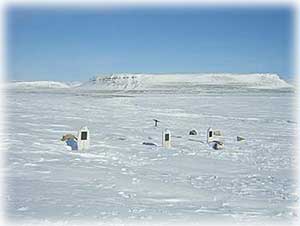 Smooth Sailing
These graves on Beechey Island in the Canadian Archipelago mark the misfortune suffered by Englishman Sir John Franklin and 128 crewmembers who perished in their 1845 search for a passage through the Canadian Arctic Ocean to Asia. Now scientists say the Arctic Ocean is likely to be ice-free in summer by the middle of the century if the climate continues to become warmer.
Photograph courtesy of Dr. Russell A. Potter
Sir John Franklin web pages
Arctic Science Journeys: Smooth Sailing - A group of international scientists predict the Arctic Ocean could be largely ice-free by 2050, making trans-Arctic shipping common.... Explorer Sir John Franklin was 200 years ahead of his time. In 1845, Franklin set out from England to find an ice-free route across Canada's Arctic Ocean, the so-called Northwest Passage. A journey over the top of the world would have greatly shortened the trading distance between Europe and Asia. Franklin never found a way through. Instead his ship was beset in ice. He and all 128 crewmembers died during one of the worst Arctic winters on record. - Read more...
Saturday - May 29, 2004
Columnist
Dick Morris: The World's Firefighter - The horrific human, financial and political cost of the occupation of Iraq suggests a need to review our nation's role in the post-9/11 world: The United States can't be the world's policeman - but must be the world's firefighter.
President Bush has been quite right to articulate the need for pre-emptive action to stop terrorists from getting sufficient traction and weaponry to attack the United States. To wait for an attack to respond would be to court disaster. - Read more...
Saturday - May 29, 2004
---
E-mail your news tips, stories, news releases & photos to:
editor@sitnews.org

E-mail large photo files to
photos@sitnews.org

Edited by Dick Kauffman:
editor@sitnews.org

E-mail the Webmaster:
webmaster@sitnews.org

Copyright Applies - Please obtain written permission before reproducing photographs, features, columns, etc. that are published on Sitnews.

Published online since
August 2000

Sitnews
Stories in the News
©1999 - 2004
Ketchikan, Alaska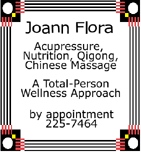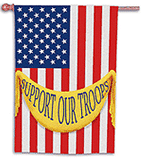 'Our Troops'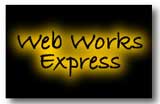 4th of July Parade

2004 Theme:
Home Is Where The Heart Is... Ketchikan Through The Generations
Presented by the Greater Ketchikan Chamber of Commerce

Download An Official Parade Entry Form - Deadline June 21st
Ad provided by Sitnews as a Public Service...