Monday
May 03, 2004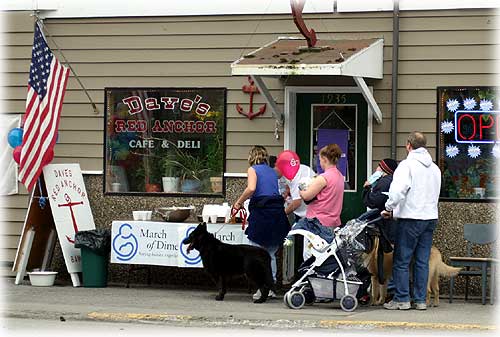 '2004 WalkAmerica'
Participants in Saturday's March of Dimes "WalkAmerica" stop for a drink
at one of the many stations set up along the route.
Front Page Photo by Carl Thompson
Ketchikan Charter Commission
Information - Forum
Survey Results
Viewpoints
Opinions/Letters

Keep Alaska's Merchant Marine In A State of Readiness by Captain Jan W. Sande - Ketchikan - 05/03/04


Open Letter: To Rep. Bill Williams Re: AMHS by Captain William M. Hopkins - Ketchikan - 05/03/04


Public Smoking Discussion by Dave Kiffer - Ketchikan - 05/03/04


Read More Viewpoints


Publish A Letter
May 2004
Click on the date to read the stories & to view photos published on that day...

| | | | | | | |
| --- | --- | --- | --- | --- | --- | --- |
| S | M | T | W | T | F | S |
| 25 | 26 | 27 | 28 | 29 | 30 | 1 |
| 2 | 3 | 4 | 5 | 6 | 7 | 8 |
| 9 | 10 | 11 | 12 | 13 | 14 | 15 |
| 16 | 17 | 18 | 19 | 20 | 21 | 22 |
| 23 | 24 | 25 | 26 | 27 | 28 | 29 |
| 30 | 31 | | | | | |

Ketchikan: Hundreds Particpate In "WalkAmerica" - An estimated 200 people participated in the Annual March of Dimes "2004 WalkAmerica" held in Ketchikan Saturday to help the March of Dimes raise money for reasearch and programs to find answeres to what causes premature birth and what can be done to prevent it.
Grandparents, parents, children and pets along with organized teams from local businesses and organizations walked to help raise funds for the March of Dimes to fight this national crisis - premature birth. According to the March of Dimes, 1 in 8 babies is born prematurely. Many die and some face lifelong disability. - Read more & view photos by Gigi Pilcher..
Monday - May 03, 2004
Alaska: Democratic Senators Would Protect Dividend in Constitution - Alaska's eight Democratic Senators offered Sunday to help break the legislative impasse on Governor Murkowski's POMV plan - on the condition that 'split' percentages for dividends are rolled into the constitutional amendment. This is the only way to provide ironclad protection for the dividend, they said.
"The bottom line is constitutional protection for the Permanent Fund dividend," announced Senate Democratic Leader Johnny Ellis (D-Anchorage). "The Governor and the Republican leadership have on numerous occasions said 'no' to protecting the dividend as part of POMV. Our position is clear: we, as a caucus, will not support POMV without constitutional protection for the dividend." - Read more...
Monday - May 03, 2004

Ketchikan: Through Muskeg Meadows & Dense Forests; Leask Lakes Hike: A Challenge and An Adventure by Chris Wilhelm - Ten hikers hit the trail for the Leask Lakes adventure hike Saturday morning. The weather was calm and warm, a perfect day for the challenge of the three hour hike to the lake. Mica and Nanna, two trail dogs, kept the hikers company as the group left from Lake Harriet Hunt located north of Ketchikan, Alaska.
Mike Sallee broke trail as the unofficial trail guide. Sallee had hiked the trail to the lake two days before and demonstrated essential brushing skills with his two foot machete. About half an hour later, the core hikers reached the pass above Harriet Hunt, elevation about 1,000 feet. A superb view of the Leask Lakes drainage area and hike ahead inspired everyone. - Read more and view the photo gallery...
Monday - May 03, 2004
Ketchikan Columnist
Up on My Soapbox by Mike Harpold: WANTED; LEADERS - Ketchikan is at a crossroads. Our borough government, with existing revenues, can no longer pay for the services the community is accustomed to. That doesn't necessarily mean that the services are valueless and should be discarded. After all, the community at one time or another decided that it needed each of the services it now has - and given our geography and diverse population, we do have some very unique needs. Nor does it mean that the community does not have the means or the will to support the variety of recreational, art, educational, social, and economic development projects that now exist. It may simply mean that after a few years of taking things for granted, proponents of these programs need to get out to the community and remind people how important those services are to our way of life on this island and why we should pay for them. - Read more...
Monday - May 03, 2004

Read More Soapbox Columns by Mike Harpold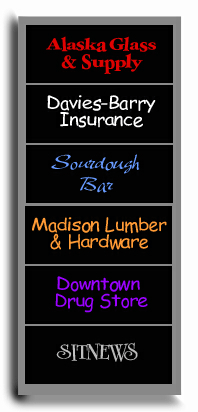 The June Allen Column
is made possible in part by these sponsors. Cick on each name to visit each web site.
June Allen Column

Ketchikan's Cruise Ship Industry; A light-hearted look at its origins - Tourists are nothing new to Ketchikan. These seasonal visitors have been spilling out onto the downtown docks for more than a century now. They share certain traits: They're thrilled to find themselves in distant, exotic Alaska; they find Ketchikan quaint and charming; and, they are wide-eyed and excited as they board charter fishing boats, or climb into sightseeing coaches to rumble off over the city's trestle streets. The basic awe most people feel when seeing our little town remains constant, even after a century. The things that have changed over the years are the much larger numbers of ships and visitors visiting each summer and the numbers of attractions available to them.
At the turn of the 20th century, brand new Ketchikan was even then being visited by tourists and journalists. In The Ladies World Magazine of March 1905, travel writer Myra Drake Moore described the Ketchikan she visited the summer of 1904: "[Ketchikan] is the port of entry into Alaska it and its sister towns of Juneau and Skagway are all very much alike in architecture, and seem to be 'happen-so's'. Ketchikan," she archly wrote, "has accumulated itself." - Read the rest of this story by June Allen...
Saturday - April 17, 2004

Ketchikan's First City Players; Did you hear that applause?

A biography of Alaska's herring: A little fish of huge importance...

Read more stories by June Allen...
---
E-mail your news tips, stories, news releases & photos to:
editor@sitnews.org

E-mail large photo files to
photos@sitnews.org

Edited by Dick Kauffman:
editor@sitnews.org

E-mail the Webmaster:
webmaster@sitnews.org

Copyright Applies - Please obtain written permission before reproducing photographs, features, columns, etc. that are published on Sitnews.

Published online since
August 2000

Sitnews
Stories in the News
©1999 - 2004
Ketchikan, Alaska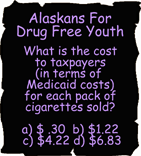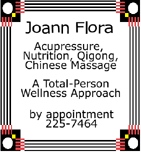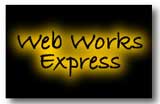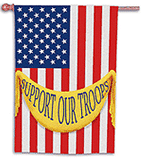 'Our Troops'
Publish Your Ad On Sitnews
For more information about how to publish your ad on the front page of Sitnews, call 247-8590
or e-mail the editor@sitnews.org
4th of July Parade

2004 Theme:
Home Is Where The Heart Is... Ketchikan Through The Generations
Presented by the Greater Ketchikan Chamber of Commerce

Download An Official Parade Entry Form - Deadline June 21st