Tuesday
April 27, 2004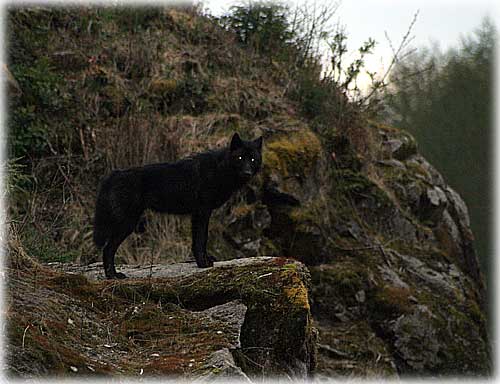 'Wolf'
Front Page Photo by Carl Thompson - More...
Ketchikan Charter Commission

Information - Forum
Viewpoints
Opinions/Letters

FREEDOM OF CHOICE by Joseph Branco - Ketchikan - 04/27/04


'Wolf' by Gigi Pilcher - Ketchikan - 04/27/04


Proposed cigarette tax by Marya Tyler - Ketchikan - 04/27/04


Open Letter: Proposal To the NYSE by Kevin McMahon - NY - 04/27/04


Read More Viewpoints


Publish A Letter
Ketchikan Columnist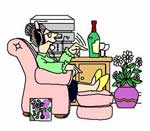 Dear Crabby: REELING IN PAIN and READS IN THE OTHER ROOM - I've been withering in an unhappy marriage for 17 years. Four years ago, I met a passionate man. He is incredible, thoughtful, wonderful in every way. He is also married. After three years of an enchanted, fairy-tale, but very secret affair, his wife found out. I had hoped that he would finally be set free to marry me and we could move on with our lives together. Instead, he cut it off and they decided to 'work it out'. He always said he'd die if I left him, and now, just because she forgave him, he's willing to throw away everything we have together. His decision makes no sense to me, and I refuse to believe it. I decided I'm not giving up. I'm not sure what else to do to get him away from her, though. Can you help? - Read more...
Tuesday - April 27, 2004
Ketchikan: Listen to this story... Fewer cruise ships are expected to make less port calls in Ketchikan this cruise ship season. But as Deanna Garrison reports, the cruise industry is forecasting that a record number of passengers will visit the first city this summer.
KRBD - Ketchikan Public Radio - linked Tuesday - April 27, 2004
Coffman Cove: Listen to this story... Since the 1970's, archeologists have studied evidence of human occupation at Coffman Cove. The oldest evidence dates back about 4,000 years. Graves tools and even home sites have been located. Archeologists will resume their work this summer. Nearly $250,000 has been appropriated for the Coffman Cove site. The project involves the Forest Service, the Wrangell Cooperative Association, The City of Coffman Cove and Southeast Island School District. Terry Fifield is a Forest Service Archeologist on Prince of Wales Island. He spoke recently with KRBD's Jay Marble.
KRBD - Ketchikan Public Radio - linked Tuesday - April 27, 2004
Southeast: Listen to this story... GCI is looking at installing a fiber optic cable in Southeast Alaska. The company says it is working to line up financing for the cable, which would link a number of communities in the region with the lower 48.
KRBD - Ketchikan Public Radio - linked Tuesday - April 27, 2004
Ketchikan: Youth Mauled by 400 Pound Bear - The Alaska State Troopers in Ketchikan reported they were contacted a little past noon on Saturday and notified that a 400-pound brown sow bear had mauled one of the youth at a campsite on Deer Island. The campsite is operated by "Crossings Wilderness Expeditions for Youth" - a six weeks program for juveniles. - Read more...
Tuesday - April 27, 2004
Alaska: Governor Urges House to Avert Budget Crisis; House Takes POMV One Step Closer to the Voters - In an unusual move meant to underscore the seriousness of his message, Alaska Governor Frank Murkowski addressed a floor session of the Alaska House of Representatives Monday, and asked members to pass legislation that would allow no more than 5 percent of the Permanent Fund's value to be used for dividends and public education (after inflation-proofing the fund) and let the people of Alaska vote on it in November. - Read more...
Tuesday - April 27, 2004
Alaska: Employer Costs for Retirement Systems Going Up; Retirement System Boards Raise Employer Rates for FY 2006 - Monday, Ray Matiashowski, Acting Alaska Commissioner of Administration, said that recent actions by governing boards for public retirement systems to raise employer contribution rates serve to underscore the need for a fiscal solution. On April 19th, the Alaska Public Employees' Retirement Board (PERB) adopted, and the Alaska Teachers' Retirement Board (TRB) recommended a 5 percent rise in employer contribution rates for Fiscal Year 2006. The rate increase for FY 2006 is estimated to increase employer contribution costs by $79 million for PERS and $30 million for TRS. - Read more...
Tuesday - April 27, 2004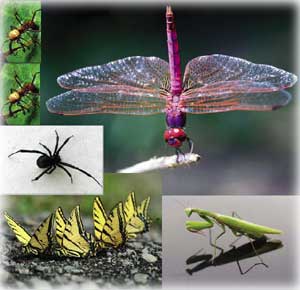 Upcoming Concerts
Graphics from a poster by Sheila Kleinschmidt
Courtesy Tina McPherson
Ketchikan: Upcoming Concerts - The Annual "Jazz Night" Concert featuring the Windjammers Jazz Club, Soundwaves Jazz Club, Discovery Jazz Club and the Kayhi Jazz Ensemble, will take place at the Kayhi Auditorium at 7 PM on Wednesday, April 28th.
This concert was established a few years ago to honor Jerry Galley, a young man who was well loved in the Ketchikan community. Donations will be accepted at the door for the Jerry Galley Memorial Scholarship Fund, awarded to a high school senior going on to college to major in the Arts. Kyle Bailey was last year's award recipient.
The Ketchikan Community Concert Band, a 45-member adult band, will present a spring concert on Tuesday, May 11th at 7 PM at the Kayhi Auditorium. - Read more & download a Bugs poster...
Tuesday - April 27, 2004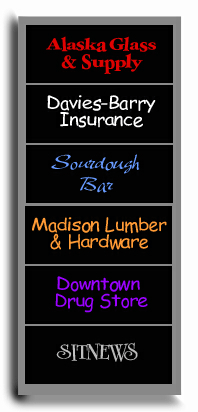 The June Allen Column
is made possible in part by these sponsors. Cick on each name to visit each web site.
June Allen Column

Ketchikan's Cruise Ship Industry; A light-hearted look at its origins - Tourists are nothing new to Ketchikan. These seasonal visitors have been spilling out onto the downtown docks for more than a century now. They share certain traits: They're thrilled to find themselves in distant, exotic Alaska; they find Ketchikan quaint and charming; and, they are wide-eyed and excited as they board charter fishing boats, or climb into sightseeing coaches to rumble off over the city's trestle streets. The basic awe most people feel when seeing our little town remains constant, even after a century. The things that have changed over the years are the much larger numbers of ships and visitors visiting each summer and the numbers of attractions available to them.
At the turn of the 20th century, brand new Ketchikan was even then being visited by tourists and journalists. In The Ladies World Magazine of March 1905, travel writer Myra Drake Moore described the Ketchikan she visited the summer of 1904: "[Ketchikan] is the port of entry into Alaska it and its sister towns of Juneau and Skagway are all very much alike in architecture, and seem to be 'happen-so's'. Ketchikan," she archly wrote, "has accumulated itself." - Read the rest of this story by June Allen...
Saturday - April 17, 2004

Ketchikan's First City Players; Did you hear that applause?

A biography of Alaska's herring: A little fish of huge importance...

Read more stories by June Allen...
---
E-mail your news tips, stories, news releases & photos to:
editor@sitnews.org

E-mail large photo files to
photos@sitnews.org

Edited by Dick Kauffman:
editor@sitnews.org

E-mail the Webmaster:
webmaster@sitnews.org

Copyright Applies - Please obtain written permission before reproducing photographs, features, columns, etc. that are published on Sitnews.

Published online since
August 2000

Sitnews
Stories in the News
©1999 - 2004
Ketchikan, Alaska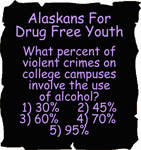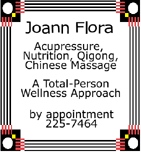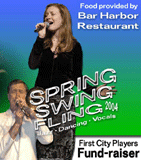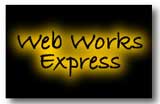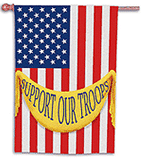 'Our Troops'
Publish Your Ad On Sitnews
For more information about how to publish your ad on the front page of Sitnews, call 247-8590
or e-mail the editor@sitnews.org