Tuesday
April 20, 2004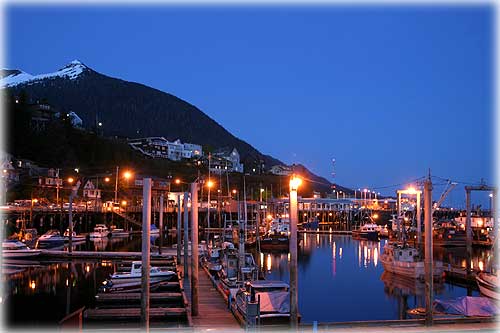 'Harbor Lights'
Front Page Photo by Carl Thompson
Ketchikan Charter Commission

Information - Forum
Viewpoints
Opinions/Letters

Herring 1, Fishermen 0 by Dave Kiffer - Ketchikan - 04/20/04


Read more Viewpoints


Publish A Letter
April 2004
Click on the date to read the stories & to view photos published on that day...

| | | | | | | |
| --- | --- | --- | --- | --- | --- | --- |
| S | M | T | W | T | F | S |
| | 29 | 30 | 31 | 1 | 2 | 3 |
| 4 | 5 | 6 | 7 | 8 | 9 | 10 |
| 11 | 12 | 13 | 14 | 15 | 16 | 17 |
| 18 | 19 | 20 | 21 | 22 | 23 | 24 |
| 25 | 26 | 27 | 28 | 29 | 30 | |
Ketchikan: Kings Baseball Season Kicks Off; Kings Win 3 of 4-game weekend series - The Ketchikan High School baseball season kicked off Friday, April 16th at 3 pm with the Kayhi Kings playing the Sitka High Wolves in a four game weekend series.
Game one Friday featured two Southeast 17 year olds who pitched 9 innings against each other last July in the Southeast Senior League championship game - Kayhi's Casey
Bass vs Sitka's Matt Way - with Ketchikan coming out on top and winning the Southeast crown. Friday, Bass and Way pitched like last season never ended with Bass giving up 3 runs on 5 hits and striking out 12 Sitka hitters and Sitka's Matt Way giving up 1 run on 7 hits and striking out 11 Kayhi hitters in a great pitchers' duel. The final score: Sitka 3, Ketchikan 1. - Read more...
Tuesday - April 20, 2004
Alaska: State of Alaska, TransCanada Sign MOU on Gas Pipeline - Alaska Governor Frank Murkowski announced Monday that the State of Alaska and TransCanada Corporation have signed a memorandum of understanding, which provides that TransCanada will make an application under the state's Stranded Gas Development Act, and that the state will resume processing of TransCanada's long-pending application for a right-of-way lease for the project. - Read more...
Tuesday - April 20, 2004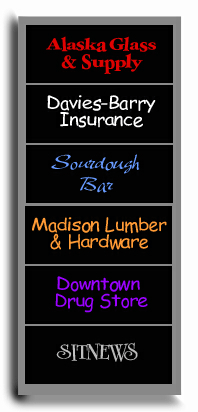 The June Allen Column
is made possible in part by these sponsors. Cick on each name to visit each web site.
June Allen Column

Ketchikan's Cruise Ship Industry; A light-hearted look at its origins - Tourists are nothing new to Ketchikan. These seasonal visitors have been spilling out onto the downtown docks for more than a century now. They share certain traits: They're thrilled to find themselves in distant, exotic Alaska; they find Ketchikan quaint and charming; and, they are wide-eyed and excited as they board charter fishing boats, or climb into sightseeing coaches to rumble off over the city's trestle streets. The basic awe most people feel when seeing our little town remains constant, even after a century. The things that have changed over the years are the much larger numbers of ships and visitors visiting each summer and the numbers of attractions available to them.
At the turn of the 20th century, brand new Ketchikan was even then being visited by tourists and journalists. In The Ladies World Magazine of March 1905, travel writer Myra Drake Moore described the Ketchikan she visited the summer of 1904: "[Ketchikan] is the port of entry into Alaska it and its sister towns of Juneau and Skagway are all very much alike in architecture, and seem to be 'happen-so's'. Ketchikan," she archly wrote, "has accumulated itself." - Read the rest of this story by June Allen...
Saturday - April 17, 2004

Ketchikan's First City Players; Did you hear that applause?

A biography of Alaska's herring: A little fish of huge importance...

Read more stories by June Allen...
---
E-mail your news tips, stories, news releases & photos to:
editor@sitnews.org

E-mail large photo files to
photos@sitnews.org

Edited by Dick Kauffman:
editor@sitnews.org

E-mail the Webmaster:
webmaster@sitnews.org

Copyright Applies - Please obtain written permission before reproducing photographs, features, columns, etc. that are published on Sitnews.

Published online since
August 2000

Sitnews
Stories in the News
©1999 - 2004
Ketchikan, Alaska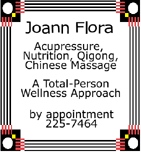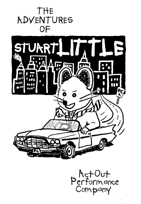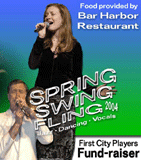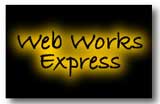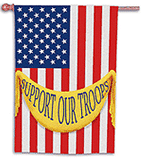 'Our Troops'
Wanted
Freelance Writers
Sitnews is interested in purchasing news and human interest stories about Ketchikan. For more information, e-mail the editor or call 247-8590.