Tuesday
April 06, 2004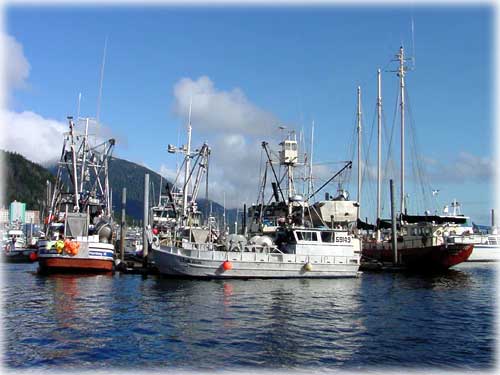 'A Bar Harbor Spring'
Front Page Photo by Gigi Pilcher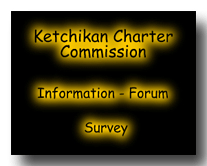 Ketchikan: Ketchikan Charter Commission Conducts Survey - Fill out the survey...
First published Tuesday -03/23/04
Viewpoints
Opinions/Letters

Health Board Not Health Committee by Cecelia Johnson - Ketchikan - 04/06/04


HB-547 is bad legislation by Jim Van Horn - Ketchikan - 04/06/04


Alaska's natural gas pipeline coming to fruition by Gov. Frank Murkowski - AK- 04/05/04


Accountant or Accountable? by Rep. Mary Kapsner - AK - 04/05/04


Re: "R" For Republican by Jay Jones - Ketchikan - 04/05/04


Library & museum... by Paul Bentley - Ketchikan - 04/05/04


Read more Viewpoints


Publish A Letter
April 2004
Click on the date to read the stories & to view photos published on that day...

| | | | | | | |
| --- | --- | --- | --- | --- | --- | --- |
| S | M | T | W | T | F | S |
| | 29 | 30 | 31 | 1 | 2 | 3 |
| 4 | 5 | 6 | 7 | 8 | 9 | 10 |
| 11 | 12 | 13 | 14 | 15 | 16 | 17 |
| 18 | 19 | 20 | 21 | 22 | 23 | 24 |
| 25 | 26 | 27 | 28 | 29 | 30 | |
Ketchikan: West Behm Canal Gillnet Herring Fishery Placed on 12-hour Notice - According to information released by the Alaska Department of Fish and Game, the West Behm Canal set gillnet herring fishery is being placed on 12-hour notice as of 9:00 am today, April 6th. Active spawn was mapped during an early morning aerial survey in the Vallenar Bay, Bond Bay, and Raymond Cove area. Total miles of spawn are approximately four miles. Gillnet samples were taken this morning to look at roe maturity and roe percentages. The results of the sampling were expected to be known by mid-afternoon.

By placing the fishery on 12-hour notice, the Alaska Department of Fish and Game may at the end of that time period announce an opening with a 2-hour notice. - Read more...
Tuesday - April 06, 2004

Alaska: Limitations on Construction Defect Claims Unanimously Approved by Senate - The Alaska Senate unanimously approved HB 340 Monday. Sponsored by Rep. Kevin Meyer (R-Anchorage), HB 340 places a limit on the damages that can be awarded in a construction defect lawsuit to the actual cost of repairing the defect and other closely related costs. The limitation on damages does not apply if the construction defect was caused by gross negligence, reckless or intentional misconduct by the construction professional. Also, it does not pertain to personal injury or death. - Read more...
Tuesday - April 06, 2004

Alaska: Knowles stands up for private property rights of Alaskans - Standing up for the private property rights of Alaska residents, U.S. Senate candidate Tony Knowles Monday called on the state of Alaska to buy back the subsurface leases held in the Mat-Su Valley, Homer and the Kenai Peninsula. Knowles also said that the U.S. Senate should not pass an Energy Bill that does not include provisions to protect personal property rights and local zoning laws. - Read more...
Tuesday - April 06, 2004

Alaska: Alaska gas line incentives added to jobs bill - U.S. Sen. Lisa Murkowski on Monday welcomed a decision by Senate leadership to add Alaska gas line financial incentives to a major Senate jobs bill, in an effort to speed passage of the tax provision portion of a Senate energy bill. - Read more...
Tuesday - April 06, 2004
Ketchikan: BBBS' Largest Fundraiser A Success - The First Bowl for Kids' Sake in Ketchikan was a great success with over 150 people attending and 23 teams participating in the event held Sunday, according to Gretchen Klein, program manager of Big Brothers Big Sisters of Ketchikan.
The official numbers are not yet in on how much the event raised; however, Klein reported the unofficial results indicate the highest two Bowl for Kids' Sake teams may likely be Lewis Motors' teams. She said these two teams raised collectively almost $10,000.00. According to Klein, Rob Skinner, owner of the Lewis Motors dealership in Ketchikan, has been generously contributing $100.00 for each vehicle purchased during the month of March to the Big Brothers Big Sisters program. - Read more & view photos...
Tuesday - April 06, 2004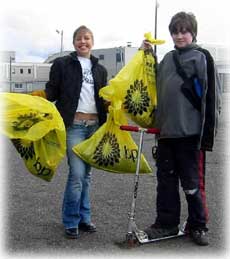 People of Ketchikan
Good Citizens
Chelsea Goucher and Chris Kinney
photo courtesy AFDFY
People of Ketchikan: Good Citizens - Alaskans for Drug-Free Youth members Chelsea Goucher and Chris Kinney pose in front of Ketchikan High School last Wednesday. Along with picking up trash, Goucher and Kinney also picked up 572 cigarette butts on school property. - View a larger photo...
Tuesday - April 06, 2004

Ketchikan: Listen to this story... The Ketchikan Gateway Borough has issued a request for proposals to purchase or lease the Borough's Ward Cove veneer plant. The RFP comes on the heels of a national phone campaign to pressure an Oregon Company to break off negotiations with the Borough regarding operation of the mill. Deanna Garrison has this report.
KRBD - Ketchikan Public Radio - linked Tuesday - April 06, 2004

POW: Listen to this story... In November, Alaska State Troopers on Prince of Wales Island and the Klawock City Police Department each moved their respective offices into a new shared building. On Saturday, the two departments held a dedication ceremony for the new headquarters. Jay Marble has this report.
KRBD - Ketchikan Public Radio - linked Tuesday - April 06, 2004
Southeast: Reifenstein Dialysis Center Opens - Governor Frank Murkowski and First Lady Nancy Murkowski helped dedicate the new Reifenstein Dialysis Center in Juneau on Saturday, April 3. Funded with a $200,000 donation from Pat Reifenstein, widow of prominent Juneau physicial George Reifenstein, the center will offer the life-saving dialysis treatment to locals and visitors alike.
Photo: (From left) Bartlett Hospital Foundation Director Charlotte Richards, Renal Care Group Northwest Regional Vice President Bill Woolverton, Mrs. Pat Reifenstein, Juneau Bishop Michael Warfel, Governor Murkowski and First Lady Nancy Murkowski.
Photo courtesy Office of the Governor
Tuesday - April 06, 2004
The June Allen Column
is made possible in part by these sponsors. Cick on each name to visit each web site.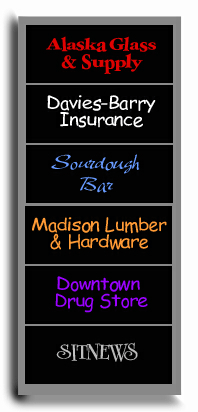 June Allen Column
More stories by June Allen...
---
E-mail your news tips, stories, news releases & photos to:
editor@sitnews.org

E-mail large photo files to
photos@sitnews.org

Edited by Dick Kauffman:
editor@sitnews.org

E-mail the Webmaster:
webmaster@sitnews.org

Copyright Applies - Please obtain written permission before reproducing photographs, features, columns, etc. that are published on Sitnews.

Published online since
August 2000

Sitnews
Stories in the News
©1999 - 2004
Ketchikan, Alaska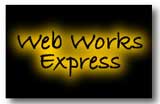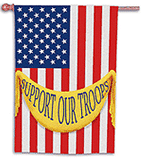 'Our Troops'
Wanted
Freelance Writers
Sitnews is interested in purchasing news and human interest stories about Ketchikan. For more information, e-mail the editor or call 247-8590.