Tuesday
April 13, 2004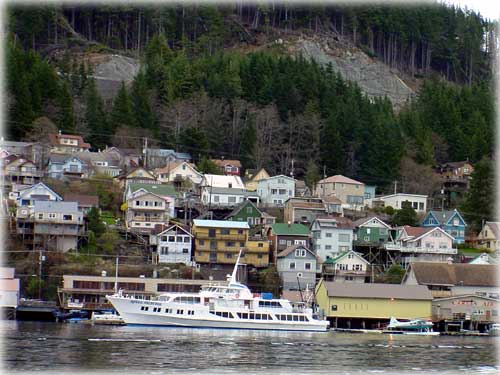 'Along the Waterfront'
Front Page Photo by Gigi Pilcher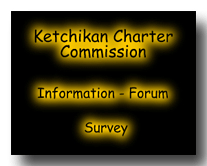 Ketchikan: Ketchikan Charter Commission Conducts Survey - Click here... First published Tuesday -03/23/04
Viewpoints
Opinions/Letters

Ketchikan-Gravina bridge by John Breisky - New York - 04/13/04


Robotic Soldiers by Kevin McMahon - New York - 04/13/04


Propaganda by Guy Menge - USA - 04/13/04


Read more Viewpoints


Publish A Letter
April 2004
Click on the date to read the stories & to view photos published on that day...

| | | | | | | |
| --- | --- | --- | --- | --- | --- | --- |
| S | M | T | W | T | F | S |
| | 29 | 30 | 31 | 1 | 2 | 3 |
| 4 | 5 | 6 | 7 | 8 | 9 | 10 |
| 11 | 12 | 13 | 14 | 15 | 16 | 17 |
| 18 | 19 | 20 | 21 | 22 | 23 | 24 |
| 25 | 26 | 27 | 28 | 29 | 30 | |


Ketchikan: Ketchikan to Receive $253,000 in Homeland Security Grant Money - The Ketchikan Gateway Borough is one of 23 local governments in Alaska that will receive funding under the FY 2003 Local Jurisdiction Homeland Security Grant Program according to Monday's announcement by the Office of the Governor. The Ketchikan Borough will receive $253,571, which will be used to purchase personal protective gear, such as Scott air packs, to upgrade radio communications equipment, and pay for logistical support equipment, including an incident response vehicle. - Read more...
Tuesday - April 13, 2004

Ketchikan: Aerial Surveys of West Behm Canal Herring Still Underway - An aerial survey Monday morning showed no active spawn or schools of herring in the shallows in the West Behm Canal area, according to the Alaska Department of Fish and Game. The aerial survey was done at 7:00 am. - Read more...
Tuesday - April 13, 2004

Alaska: Alaska Attorney General Comments on Ethics Investigation of Randy Ruedrich - Randy Ruedrich, former member of the Alaska Oil and Gas Conservation Commision (AOGCC), has waived the confidentiality protection of the Executive Branch Ethics Act, according to information provided by the Alaska Attorney General's Office. - Read more...
Tuesday - April 13, 2004

Alaska: Falvey Appointed General Manager of Alaska Marine Highway - Department of Transportation Commissioner Mike Barton announced Friday the appointment of Captain John Falvey to the position of General Manager of the Alaska Marine Highway System. On May 1, Falvey will take over from Captain George Capacci, who accepted the position of vice president of operations for B.C. Ferry Services in Victoria, British Columbia. April 30 is Capacci's last day with the marine highway system. - Read more...
Tuesday - April 13, 2004

Rose Wolf
Photo courtesy KGH
Ketchikan: Wolf Goes Above & Beyond What's Required - Rose Wolf, a Registered Nurse (RN) in the Surgery Department at Ketchikan General Hospital (KGH), has been named Employee of the Month by a committee of her peers.
Wolf has been an employee of the hospital for five years. Her position includes being an Operating Room Nurse, Nurse First Assist, as well as a nurse in the Recovery Room and Ambulatory Surgery. Besides being an RN, she has the certifications Certified Nurse of the Operating Room (CNOR) and Registered Nurse First Assist (RNFA). - Read more...
Tuesday - April 13, 2004
Ketchikan: Smoking Ban Slashed Heart Attack Rate 40% - The Ketchikan City Council recently opposed a smokefree ordinance. "The City Council had a clear opportunity to protect workers, the elderly, children and all of us who live in the community," stated Marya Tyler, chair of the Tongass Tobacco-Free Alliance. "With studies showing such a clear and immediate relationship between heart attacks and cigarette smoke, it's unfortunate that enough council members did not rise to the occasion." - Read more...
Tuesday - April 13, 2004
Ketchikan: Inaugural ceremony for M/V Lituya scheduled for May 4 in Metlakatla - The Alaska Marine Highway System (AMHS) welcomed the newest member of its fleet, the M/V Lituya, in Ketchikan Satuday afternoon. The $9.5 million vessel, built by Conrad Shipyards in Morgan City, Louisiana, will provide daily ferry shuttle service between Metlakatla and Ketchikan. Lituya was designed by Coastwide Engineering of Juneau in 2001.
With a delivery crew of six, the Lituya completed a 6,035-mile journey from Morgan City to Ketchikan. The ship can transport up to 18 vehicles on its open car deck and accommodates 149 passengers. The Lituya is the marine highway's first "T" boat and will homeport in Metlakatla. With the arrival of the fast vehicle ferry Fairweather, the AMHS now counts 10 ships in its fleet. - Read more...
Tuesday - April 13, 2004
The June Allen Column
is made possible in part by these sponsors. Cick on each name to visit each web site.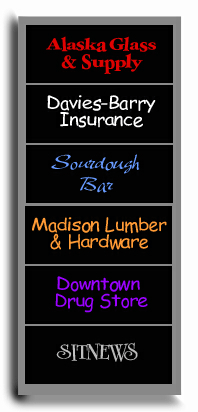 June Allen Column
More stories by June Allen...
---
E-mail your news tips, stories, news releases & photos to:
editor@sitnews.org

E-mail large photo files to
photos@sitnews.org

Edited by Dick Kauffman:
editor@sitnews.org

E-mail the Webmaster:
webmaster@sitnews.org

Copyright Applies - Please obtain written permission before reproducing photographs, features, columns, etc. that are published on Sitnews.

Published online since
August 2000

Sitnews
Stories in the News
©1999 - 2004
Ketchikan, Alaska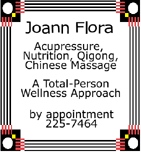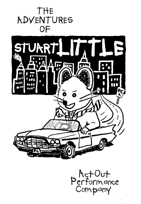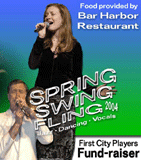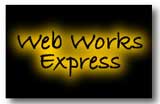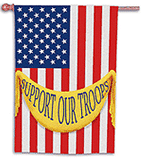 'Our Troops'
Wanted
Freelance Writers
Sitnews is interested in purchasing news and human interest stories about Ketchikan. For more information, e-mail the editor or call 247-8590.