Wednesday
April 14, 2004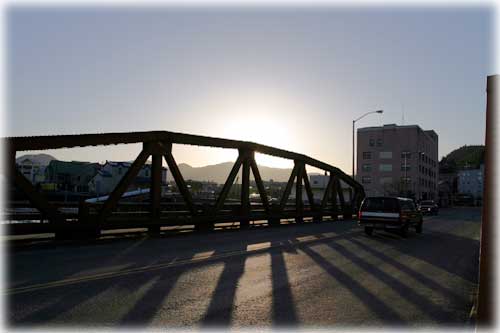 'Fishin' Bridge Sunset'
Front Page Photo by Carl Thompson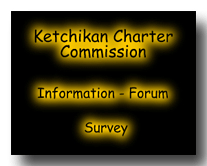 Ketchikan: Ketchikan Charter Commission Conducts Survey - Click here to complete the survey... Survey published Tuesday -03/23/04
Survey ends Sunday, April 18th
Viewpoints
Opinions/Letters

RE: Ketchikan-Gravina bridge by P. J. Travis - Ketchikan - 04/14/04


Secondhand Smoke by Denise Buker - Ketchikan - 04/14/04


PFD Privacy Protection by Senator Gretchen Guess - AK - 04/14/04


Read more Viewpoints


Publish A Letter
April 2004
Click on the date to read the stories & to view photos published on that day...

| | | | | | | |
| --- | --- | --- | --- | --- | --- | --- |
| S | M | T | W | T | F | S |
| | 29 | 30 | 31 | 1 | 2 | 3 |
| 4 | 5 | 6 | 7 | 8 | 9 | 10 |
| 11 | 12 | 13 | 14 | 15 | 16 | 17 |
| 18 | 19 | 20 | 21 | 22 | 23 | 24 |
| 25 | 26 | 27 | 28 | 29 | 30 | |

Ketchikan: Listen to this story... It appears unlikely that the West Behm Canal herring fishery will take place as planned. That's the word from a State Fish and Game Biologist, who says the herring spawning in the area are too small and too few. As Deanna Garrison reports, many of the gillnetters who were looking to participate in the controversial fishery have now left the area.
KRBD - Ketchikan Public Radio - linked Wednesday, April 14, 2004 PM

Thorne Bay: Listen to this story... A Thorne Bay man was arraigned in U.S. District Court Monday on two felony counts of timber theft. As Deanna Garrison reports, the man is accused of taking red cedar trees from a federally designated wilderness area on South Prince of Wales Island.
KRBD - Ketchikan Public Radio - linked Wednesday, April 14, 2004 PM
Alaska: Governor directs priority job help for 66 Chevron workers facing layoff with sale of service stations - Tuesday Governor Frank Murkowski directed state labor officials to provide a full range of employment assistance services to 66 Chevron employees scheduled for layoffs as part of an agreement to sell eight company-owned service stations in metro Anchorage and Palmer. - Read more...
Wednesday - April 14, 2004
Southeast AK: Coast Guard releases fishing vessel collision findings; Aggressive actions and Rules of the Road violations by all three operators caused the collision - Coast Guard Marine Safety Office Juneau and Marine Safety Detachment Sitka completed an investigation into the collisions between the fishing vessels Lovey Joann, Commander, and Hi-Tech that occurred on March 27, 2004 during the Sitka Sound herring sac roe fishery opening.
Coast Guard investigators conducted approximately two dozen interviews during the investigation, which revealed that the collisions occurred when the fishing vessel (F/V) Lovey Joann's operator attempted to maneuver into a desirable fishing area where the F/V Commander, F/V Hi-Tech, F/V Leading Lady and F/V Aleutian Spirit were already positioned. The operators of F/V Commander and F/V Hi-Tech apparently cooperated in an aggressive attempt to deny the F/V Lovey Joann access to the area by deliberately maneuvering their vessels to block the F/V Lovey Joann. During the maneuvering, the F/V Lovey Joann, F/V Commander and F/V Hi-Tech collided. - Read more...
Wednesday - April 14, 2004
Ketchikan: Ketchikan Herring Fishery Aerial Surveys Continue; Fishery Not On A 2-Hour Notice - An aerial survey conducted Tuesday morning showed approximately 1 mile of active spawn observed between Smugglers Bay and Bond Bay. Two commercial gillnet samples were obtained from this spawn. - Read more...
Wednesday - April 14, 2004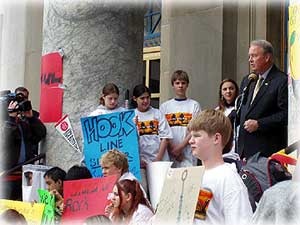 Governor Frank Murkowski joins teens, anti-tobacco activitists, and concerned citizens on the capitol steps to call for legislators to pass an increase in tobacco tax. Signs said "If you must smoke, smoke fish." Local smokeries donated smoked Alaska salmon to the festivities.
Photo courtesy Office of the Governor
Alaska: Tobacco Rally: If You Must Smoke, Smoke Fish; Governor Murkowski Joins Teens Against Tobacco Use - Governor Murkowski shared the microphone with members of Teens Against Tobacco Use (TATU), a politically-active group of high school students whose aim is to increase awareness of the dangers of teen smoking, during a Capitol steps rally at noon Tuesday.
According to information provided by the Office of the Governor, the rally was to support the Governor's proposed $1.00 per pack tobacco tax increase-HB 538 and SB 368. High school student and TATU member Kate Conway emceed the rally - and plugged the theme, "If You Must Smoke, Smoke Fish." - Read more...
Wednesday - April 14, 2004
Ketchikan: Senate Finance Committee To Take Testimony On Operating Budget - The operating budget, House Bill 375, includes funding for critical state programs, such as K-12 education, the university, Medicaid programs, public broadcasting, the Alaska Public Offices Commission, and state grants for organizations such as Alaska Legal Services. - Read more...
Wednesday - April 14, 2004
Alaska: House Hearing On Oil Tax Bill Wednesday Morning; AK Democrats Say Bill would Raise Approx. $400 - $500 million in Additional Revenue at Current FY Oil Prices - Wednesday at 7 a.m. the House Ways and Means Committee will hear HB 441, which would adjust the state's oil tax structure.- Read more..
Wednesday - April 14, 2004
The June Allen Column
is made possible in part by these sponsors. Cick on each name to visit each web site.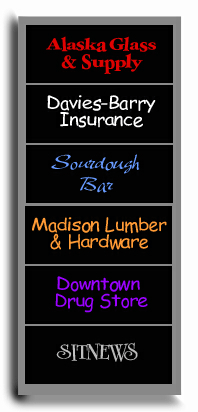 June Allen Column
More stories by June Allen...
---
E-mail your news tips, stories, news releases & photos to:
editor@sitnews.org

E-mail large photo files to
photos@sitnews.org

Edited by Dick Kauffman:
editor@sitnews.org

E-mail the Webmaster:
webmaster@sitnews.org

Copyright Applies - Please obtain written permission before reproducing photographs, features, columns, etc. that are published on Sitnews.

Published online since
August 2000

Sitnews
Stories in the News
©1999 - 2004
Ketchikan, Alaska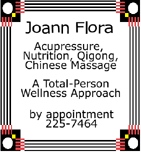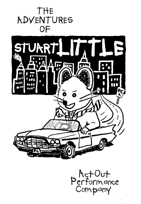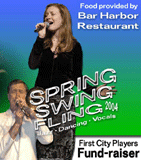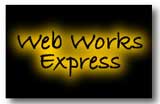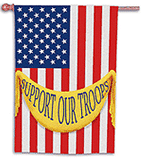 'Our Troops'
Wanted
Freelance Writers
Sitnews is interested in purchasing news and human interest stories about Ketchikan. For more information, e-mail the editor or call 247-8590.