Upcoming Concerts
April 27, 2004
Tuesday

Ketchikan, AK - The Annual "Jazz Night" Concert featuring the Windjammers Jazz Club, Soundwaves Jazz Club, Discovery Jazz Club and the Kayhi Jazz Ensemble, will take place at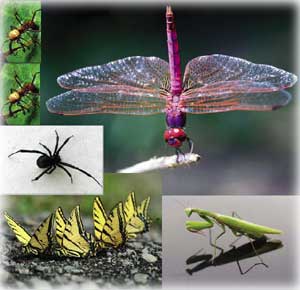 Graphics from a poster by Sheila Kleinschmidt
Courtesy Tina McPherson

the Kayhi Auditorium at 7 PM on Wednesday, April 28th.

This concert was established a few years ago to honor Jerry Galley, a young man who was well loved in the Ketchikan community. Donations will be accepted at the door for the Jerry Galley Memorial Scholarship Fund, awarded to a high school senior going on to college to major in the Arts. Kyle Bailey was last year's award recipient.

The Ketchikan Community Concert Band, a 45-member adult band, will present a spring concert on Tuesday, May 11th at 7 PM at the Kayhi Auditorium. This is a non-profit group under the umbrella of the Ketchikan Area Arts and Humanities Council, and tickets are available at KAAHC, McPherson Music, and from Band Members. Tickets are $5.00 per ticket or $10.00 per family.The band is conducted by Roy McPherson and the program will include excerpts from "Ballet Music from the Opera, "Faust", "The Music of the Night" from "Phantom of the Opera", a John Williams piece featuring the great music of the composer, a clarinet solo with band featuring local clarinetist, Marla Judson, and Ketchikan's first performance of the "Bugs Suite for Wind Ensemble" by Roger Cichy.This concert will have something for listeners of all ages, including our own KCCB Percussion Section's performance of "Take A Stand".

Download a Bugs Poster - Poster Courtesy Sheila Kleinschmidt...

E-mail your news & photos to editor@sitnews.org


Post a Comment View Comments
Submit an Opinion - Letter

Sitnews
Stories In The News
Ketchikan, Alaska