Thursday
April 22, 2004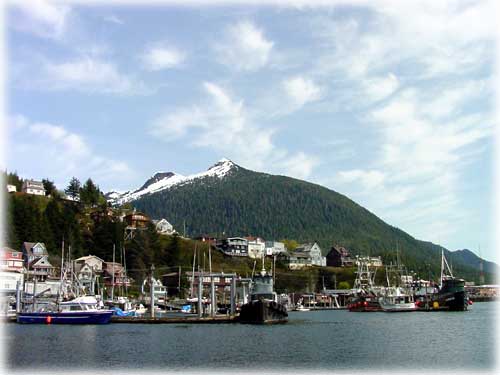 'Ketchikan'
Front Page Photo by Gigi Pilcher
Ketchikan Charter Commission

Information - Forum
Viewpoints
Opinions/Letters

RE: Keep Ketchikan's Alaskan Spirit by Dave Kiffer - Ketchikan - 04/22/04


Trash disposal - a different approach by Gigi Pilcher - Ketchikan - 04/22/04


US Oceans Commission Report Welcomed by Bob Thorstenson, Jr. and Mark Vinsel for the United Fishermen of Alaska - AK - 04/22/04


Open Letter: Keep Ketchikan's Alaskan Spirit by Kathy Graham - Ketchikan - 04/22/04


Thank goodness by Karen Ramsey - Ward Cove - 04/22/04


More on litter by Charlotte Glover - Ketchikan - 04/22/04


Looking for information by Barry Trudeau - Novato, CA - 04/22/04


Read more Viewpoints


Publish A Letter
April 2004
Click on the date to read the stories & to view photos published on that day...

| | | | | | | |
| --- | --- | --- | --- | --- | --- | --- |
| S | M | T | W | T | F | S |
| | 29 | 30 | 31 | 1 | 2 | 3 |
| 4 | 5 | 6 | 7 | 8 | 9 | 10 |
| 11 | 12 | 13 | 14 | 15 | 16 | 17 |
| 18 | 19 | 20 | 21 | 22 | 23 | 24 |
| 25 | 26 | 27 | 28 | 29 | 30 | |
Alaska: Governor Signs 5 Crime Bills into Law; Will Strengthen Rights of Victims - Governor Frank Murkowski signed into law Wednesday a package of five House bills that will fix deficiencies in the state's criminal procedure laws, and pay special attention to crime victims. - Read more...
Thursday - April 22, 2004
Alaska: Knowles Challenges Kerry On ANWR; Faults Both Parties for Failure to Reach a National Energy Bill - U.S. Senate Candidate Tony Knowles took presumptive Democratic Presidential nominee Sen. John Kerry to task Tuesday for his opposition to responsible development within the coastal plain of the Arctic National Wildlife Refuge (ANWR). Kerry is currently running a television advertisement that mentions his stance on ANWR. - Read more...
Thursday - April 22, 2004
National: U.S. Commission on Ocean Policy Releases Preliminary Report - Calling on Congress and President Bush to establish a new national ocean policy that balances use with sustainability, is based on sound science and educational excellence, and moves toward an ecosystem-based management approach is the centerpiece of the Preliminary Report released today by the U.S. Commission on Ocean Policy. - Read more...
Thursday - April 22, 2004
Alaska: Conservation Group Welcomes Oceans Report; Seafood coalition praises findings of federal commission - The Marine Conservation Alliance (MCA) on Tuesday welcomed the release of the long-awaited report of the blue-ribbon U.S. Commission on Ocean Policy (USCOP). The USCOP, created by Congress in 2000, calls on the federal government to develop a comprehensive oceans policy and to place a higher priority on better understanding the oceans and climate, as well as highlighting the need to address environmental problems associated with dramatic increases in population and pollution along the nation's coastlines. - Read more...
Thursday - April 22, 2004
Ketchikan: Listen to this story... A report on Ketchikan's emergency medical services released earlier this month recommends that a single entity be responsible for coordinating ambulance services throughout the Ketchikan Gateway Borough. As Deanna Garrison reports, the report stops short of recommending areawide EMS, but suggests that the Borough's three Fire Departments work together to provide more cost-effective and efficient ambulance services.
KRBD - Ketchikan Public Radio - linked Thursday - April 22, 2004
POW: Listen to this story... The Prince of Wales Island Marathon will get extra attention this year. For the first time in the race's five-year history, a professional film crew will document the event. The program is called "Destination Marathon". Nelson Peterson is the show's producer. He recently spoke with KRBD's Jay Marble.
KRBD - Ketchikan Public Radio - linked Thursday - April 22, 2004
POW: Listen to this story... Naukati residents on Prince of Wales Island have filed a petition for incorporation as a second class city with the State Local Boundary Commission. As Deanna Garrison reports, the LBC recently accepted the petition, Kicking off about a year long public process, which would culminate with a public vote on the issue.
KRBD - Ketchikan Public Radio - linked Thursday - April 22, 2004
Columnist
Dick Morris: Dubya In Trouble - Both of the polling organizations that track the presidential race in daily surveys have concluded that the contest has settled into a stalemate. Scott Rasmussen reports that for eight of the last nine days, President Bush has gotten 45 to 46 percent of the vote, while Sen. John Kerry ranged from 44 to 46 percent. John Zogby shows Kerry ahead by three and reports little movement either way. - Read more...
Thursday - April 22, 2004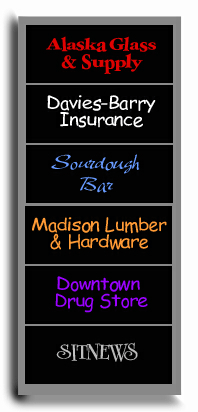 The June Allen Column
is made possible in part by these sponsors. Cick on each name to visit each web site.
June Allen Column

Ketchikan's Cruise Ship Industry; A light-hearted look at its origins - Tourists are nothing new to Ketchikan. These seasonal visitors have been spilling out onto the downtown docks for more than a century now. They share certain traits: They're thrilled to find themselves in distant, exotic Alaska; they find Ketchikan quaint and charming; and, they are wide-eyed and excited as they board charter fishing boats, or climb into sightseeing coaches to rumble off over the city's trestle streets. The basic awe most people feel when seeing our little town remains constant, even after a century. The things that have changed over the years are the much larger numbers of ships and visitors visiting each summer and the numbers of attractions available to them.
At the turn of the 20th century, brand new Ketchikan was even then being visited by tourists and journalists. In The Ladies World Magazine of March 1905, travel writer Myra Drake Moore described the Ketchikan she visited the summer of 1904: "[Ketchikan] is the port of entry into Alaska it and its sister towns of Juneau and Skagway are all very much alike in architecture, and seem to be 'happen-so's'. Ketchikan," she archly wrote, "has accumulated itself." - Read the rest of this story by June Allen...
Saturday - April 17, 2004

Ketchikan's First City Players; Did you hear that applause?

A biography of Alaska's herring: A little fish of huge importance...

Read more stories by June Allen...
---
E-mail your news tips, stories, news releases & photos to:
editor@sitnews.org

E-mail large photo files to
photos@sitnews.org

Edited by Dick Kauffman:
editor@sitnews.org

E-mail the Webmaster:
webmaster@sitnews.org

Copyright Applies - Please obtain written permission before reproducing photographs, features, columns, etc. that are published on Sitnews.

Published online since
August 2000

Sitnews
Stories in the News
©1999 - 2004
Ketchikan, Alaska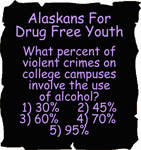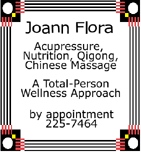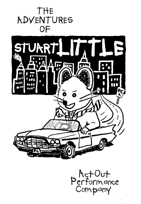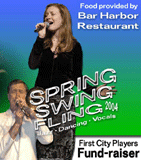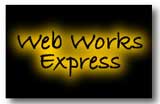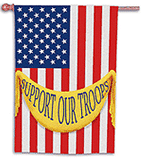 'Our Troops'
Wanted
Freelance Writers
Sitnews is interested in purchasing news and human interest stories about Ketchikan. For more information, e-mail the editor or call 247-8590.