Wednesday
April 21, 2004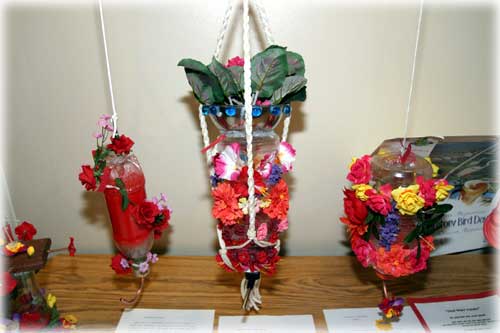 'Hummingbird Feeder Contest Winners Net Big Prizes'
The First Place Overall Winner of the hummingbird feeder contest is pictured in the center. This beautiful feeder was designed by Shyanne Singstad, age 10.
Singstad won a Taquan flight seeing tour for two. - More winners & photos...
Front Page Photo by Carl Thompson
Ketchikan Charter Commission

Information - Forum
Viewpoints
Opinions/Letters

Relieved by John Harrington - Ketchikan - 04/21/04


What A Price We Pay.... by Jim Beal- Metlakatla - 04/21/04


HERRING SUSTENANCE by Pete Ellis - Ketchikan - 04/21/04


CHEERS AND JEERS! by Jerry A. Cegelske - Ketchikan - 04/21/04


On the Subject of Litter by Susan Round - Ketchikan- 04/21/04


Kings Baseball by Travis Sharp - St. Louis, MO - 04/21/04


Misinformed by Caroline Luckey - Ketchikan - 04/21/04


Herring 1, Fishermen 0 by Dave Kiffer - Ketchikan - 04/20/04


Read more Viewpoints


Publish A Letter
April 2004
Click on the date to read the stories & to view photos published on that day...

| | | | | | | |
| --- | --- | --- | --- | --- | --- | --- |
| S | M | T | W | T | F | S |
| | 29 | 30 | 31 | 1 | 2 | 3 |
| 4 | 5 | 6 | 7 | 8 | 9 | 10 |
| 11 | 12 | 13 | 14 | 15 | 16 | 17 |
| 18 | 19 | 20 | 21 | 22 | 23 | 24 |
| 25 | 26 | 27 | 28 | 29 | 30 | |
Ketchikan: Ketchikan Pharmacist Honored for Outstanding Community Service - The Alaska Pharmacists Association has selected Barry Christensen as the recipient of the 2004 Bowl of Hygeia Award for outstanding community service. A Wyeth Pharmaceutical representative presented the award to Christensen at the Association's 38th Annual Convention held in Anchorage February 28, 2004.
Christensen is employed by Island Pharmacy in Ketchikan and is a member of the Alaska Pharmacists Association. Christensen has served as a Chairperson of The United Drugs State Council for Alaska and is Vice President of the Greater Revillagigedo Island Pharmacy Society. He is a graduate of The University of Washington. Christensen currently resides in Ketchikan with his wife, Judy, and daughters, Inga and Sonja.
The Bowl of Hygeia is the most widely recognized international symbol for the pharmacy profession and is considered their most prestigious award. The Bowl of Hygeia has been associated with the pharmacy profession as early as 1796 when the symbol was used on a coin minted for the Parisian Society of Pharmacy. The bowl represents a medicinal potion and the snake represents healing. Healing through medicine is precisely why the pharmacy profession has adopted the Bowl of Hygeia symbol.
Established in 1958 as an award for pharmacists who possess outstanding records of civic leadership in their communities and to encourage pharmacists to take active roles in the affairs of their respective communities. The award is presented annually by participating pharmaceutical associations in each of the United States, the District of Columbia, Puerto Rico and the ten Canadian provinces. In 1964, The American Pharmacists Association (APhA) adopted the Bowl of Hygeia as its symbol to represent the pharmacy profession. Historically, most winners of the Bowl of Hygeia are community pharmacists who advance the standards of pharmacy. In addition to service through their local, state and national pharmaceutical associations, award recipients have devoted their time, talent, and resources to a wide variety of interests.

According to information provided by the Alaska Pharmacists Association, Wyeth Pharmaceuticals is one of the largest research-driven pharmaceutical and health care products companies. It is a leader in the discovery, development, manufacturing, and marketing of pharmaceutical, vaccines, biotechnology products and non-prescription medicines that improve the quality of life for people worldwide. - Page...
Wednesday - April 21, 2004

Ketchikan: Students Host Town Meeting For Parents - Meredith Lundamo and Beth Brandt-Erichsen's 1st and 2nd graders hosted a "town meeting" for their parents on Friday, April 16th. The meeting was the culminating activity in a unit where students created towns and stores after mapping and taking study trips to Ketchikan area businesses. - Read more...
Wednesday - April 21, 2004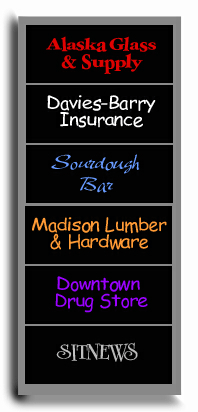 The June Allen Column
is made possible in part by these sponsors. Cick on each name to visit each web site.
June Allen Column

Ketchikan's Cruise Ship Industry; A light-hearted look at its origins - Tourists are nothing new to Ketchikan. These seasonal visitors have been spilling out onto the downtown docks for more than a century now. They share certain traits: They're thrilled to find themselves in distant, exotic Alaska; they find Ketchikan quaint and charming; and, they are wide-eyed and excited as they board charter fishing boats, or climb into sightseeing coaches to rumble off over the city's trestle streets. The basic awe most people feel when seeing our little town remains constant, even after a century. The things that have changed over the years are the much larger numbers of ships and visitors visiting each summer and the numbers of attractions available to them.
At the turn of the 20th century, brand new Ketchikan was even then being visited by tourists and journalists. In The Ladies World Magazine of March 1905, travel writer Myra Drake Moore described the Ketchikan she visited the summer of 1904: "[Ketchikan] is the port of entry into Alaska it and its sister towns of Juneau and Skagway are all very much alike in architecture, and seem to be 'happen-so's'. Ketchikan," she archly wrote, "has accumulated itself." - Read the rest of this story by June Allen...
Saturday - April 17, 2004

Ketchikan's First City Players; Did you hear that applause?

A biography of Alaska's herring: A little fish of huge importance...

Read more stories by June Allen...
---
E-mail your news tips, stories, news releases & photos to:
editor@sitnews.org

E-mail large photo files to
photos@sitnews.org

Edited by Dick Kauffman:
editor@sitnews.org

E-mail the Webmaster:
webmaster@sitnews.org

Copyright Applies - Please obtain written permission before reproducing photographs, features, columns, etc. that are published on Sitnews.

Published online since
August 2000

Sitnews
Stories in the News
©1999 - 2004
Ketchikan, Alaska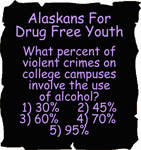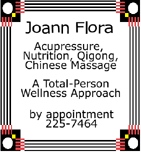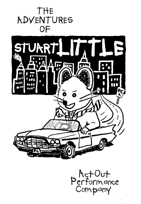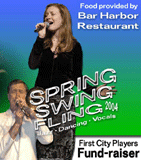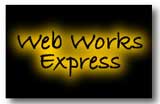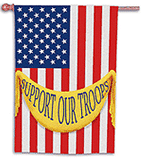 'Our Troops'
Wanted
Freelance Writers
Sitnews is interested in purchasing news and human interest stories about Ketchikan. For more information, e-mail the editor or call 247-8590.