Friday
May 14, 2004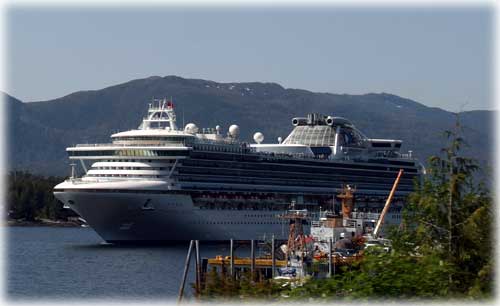 'Diamond Princess'
Front Page Photo by Carl Thompson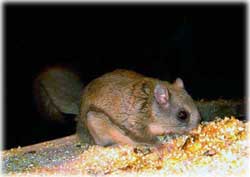 Rarely Seen, The Northern Flying Squirrel
Front Page Photo
by Kathy Stack ©2004
Viewpoints
Opinions/Letters

FUTURE VISION DEFICIENCIES? by Pete Ellis - Ketchikan - 05/14/04


Money, Power, Pride, and Politics by Linda Hansen - Ketchikan - 05/14/04


Keep Abu Ghraib In Perspective by Edward S. Banas Sr. - Voluntown, Conn - 05/13/04


Read More Viewpoints


Publish A Letter
May 2004
Click on the date to read the stories & to view photos published on that day...

| | | | | | | |
| --- | --- | --- | --- | --- | --- | --- |
| S | M | T | W | T | F | S |
| 25 | 26 | 27 | 28 | 29 | 30 | 01 |
| 02 | 03 | 04 | 05 | 06 | 07 | 08 |
| 09 | 10 | 11 | 12 | 13 | 14 | 15 |
| 16 | 17 | 18 | 19 | 20 | 21 | 22 |
| 23 | 24 | 25 | 26 | 27 | 28 | 29 |
| 30 | 31 | | | | | |
Ketchikan: Rarely Seen, The Northern Flying Squirrel - Rarely seen but as abundant as red squirrels in Alaska are the Northern Flying Squirrels. And Ketchikan resident Kathy Stack is one of those fortunate individuals who frequently has the opportunity to observe and photograph these interesting creatures. - More...
Friday - May 15, 2004

Ketchikan: Listen to this story... Superintendent Harry Martin Wednesday night told the Ketchikan School Board that the District likely would be forced to move out of White Cliff Elementary School at the end of this school year. As Deanna Garrison reports, the Ketchikan Gateway Borough is slated to decide whether to close the 77-year-old building by the end of this week.
KRBD - Ketchikan Public Radio - Linked Friday - May 14, 2004
Alaska: Murkowski Horrified by Iraqi Detainee Abuse Photos; Says Investigation Must Settle Responsibility Issue - After viewing the latest photos and video of Iraq prisoner abuse, Alaska Sen. Lisa Murkowski said she was horrified at the abuse apparently inflicted at the hands of American forces. Murkowski also said the investigation into the incidents must get to the bottom of who was responsible.
"I was horrified. It was disturbing to view the number of photographs and the degradation and humiliation of the Iraqi prisoners. I quite honestly was sickened by what I saw," said Murkowski.
"There is a difference between reading about a situation and seeing an individual in a terribly compromising position and seeing the horror in someone's eyes. And seeing that in these pictures is horrific," said Murkowski.
"Obviously the investigation is ongoing and has been on going for some months. We are in the process of determining the extent of this and it is imperative we understand who was involved, the extent of the involvement and whether this was an isolated series of incidents or whether it was indicative of a more systemic failure, and we need to understand ­ Americans need to understand -- the extent of this," said Murkowski. - Read more...
Friday - May 14, 2004
Ketchikan: Rangers Educate Visitors In Wilderness Classroom - The Forest Service's Wilderness Kayak Ranger Interpretive Program at the Ketchikan-Misty Fiords Ranger District educates visitors to Southeast Alaska in an uncommon classroom.
"The classroom for teaching wilderness values is the wilderness itself," said Karen Brand, Wilderness and Recreation Planner who runs the program.
The unique program, which recently earned the Forest Service's national Wilderness Education Leadership Award, is an innovative way for kayak rangers to spread their wilderness message to small eco-tourism cruise line passengers traversing Misty Fiords National Monument. - Read more...
Friday - May 14, 2004
Alaska: Salvage Operators Evaluate LeConte's Stability, Transit Plan Under Review - Salvage operators boarded the LeConte Thursday morning to evaluate the ferry's stability. The vessel developed a 4.5-degree starboard list Wednesday night during the fuel transfer, which was stopped with about 7,000 gallons remaining. The vessel settled onto an even keel this morning with the outgoing tide and is considered to be sufficiently stable for operations to resume.
The Unified Command reports that fuel and oil removal has recommenced. An oil containment boom surrounds the vessel and immediate area around the grounding site as an added precautionary measure. - Read more...
Friday - May 14, 2004

Ketchikan: Listen to this story... The Ketchikan School District stands to gain about $1.3 million under a school funding package passed by the State Legislature this week. As Deanna Garrison reports, the extra money could result in the addition of one teaching position and the retention of fourteen teachers that were scheduled to be eliminated next fiscal year.
KRBD - Ketchikan Public Radio - Linked Friday - May 14, 2004
Ketchikan: Souers Wins the Totem to Totem Race - Robert Souers with a time of 1 hour and 24 minutes was the winner of the Totem to Totem 13.1 mile race held in Ketchikan Saturday, May 8, 2004. - More photos...
Friday - May 14, 2004

Ketchikan: Listen to this story... Senator Bert Stedman has wrapped up his first legislative session in the State Legislature. Deanna Garrison talked to the Senate Seat A Appointee about how it went.
KRBD - Ketchikan Public Radio - Linked Friday - May 14, 2004
---
E-mail your news tips, stories, news releases & photos to:
editor@sitnews.org

E-mail large photo files to
photos@sitnews.org

Edited by Dick Kauffman:
editor@sitnews.org

E-mail the Webmaster:
webmaster@sitnews.org

Copyright Applies - Please obtain written permission before reproducing photographs, features, columns, etc. that are published on Sitnews.

Published online since
August 2000

Sitnews
Stories in the News
©1999 - 2004
Ketchikan, Alaska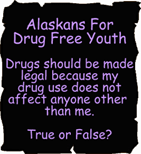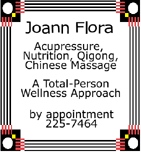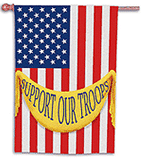 'Our Troops'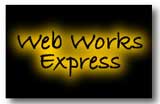 4th of July Parade

2004 Theme:
Home Is Where The Heart Is... Ketchikan Through The Generations
Presented by the Greater Ketchikan Chamber of Commerce

Download An Official Parade Entry Form - Deadline June 21st
Ad provided by Sitnews as a Public Service...