Thursday
May 13, 2004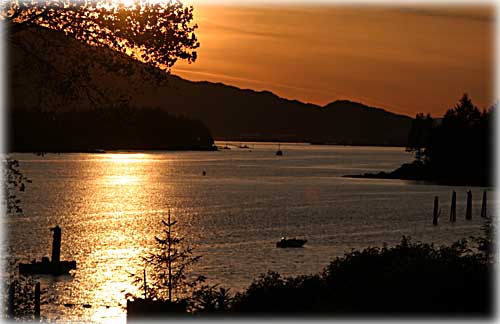 'Saxman Sunset'
Front Page Photo by Carl Thompson
Viewpoints
Opinions/Letters

Keep Abu Ghraib In Perspective by Edward S. Banas Sr. - Voluntown, Conn - 05/13/04


Read More Viewpoints


Publish A Letter
May 2004
Click on the date to read the stories & to view photos published on that day...

| | | | | | | |
| --- | --- | --- | --- | --- | --- | --- |
| S | M | T | W | T | F | S |
| 25 | 26 | 27 | 28 | 29 | 30 | 01 |
| 02 | 03 | 04 | 05 | 06 | 07 | 08 |
| 09 | 10 | 11 | 12 | 13 | 14 | 15 |
| 16 | 17 | 18 | 19 | 20 | 21 | 22 |
| 23 | 24 | 25 | 26 | 27 | 28 | 29 |
| 30 | 31 | | | | | |


Alaska: Legislature Did Good Work But Left Funding Gap ; Governor Pleased with Session's Results in General - Governor Frank H. Murkowski said Wednesday he was pleased with the volume of important bills passed by the Legislature before it adjourned late last night, but still expects a resolution to the state's fiscal gap.

"I would commend the Legislature for its many successes over the past 121 days," Murkowski said. "Overall, this has been a very productive session, in which quite a lot of good legislation has been enacted, meeting the needs of Alaskans. We saw a willingness to work together in a bipartisan approach, which shows that we can get more done when we set aside partisan differences and hold out the best interests of all Alaskans as our standard.

"However, I was disappointed that the Senate left town without working out a compromise solution on the Permanent Fund endowment and the use of the income for education, dividends, and local communities," Murkowski said. "I was also disappointed in the House's failure to pass two important measures, specifically the tobacco tax and workers' compensation revisions." - Read more...
Thursday - May 13, 2004

Alaska: U.S.Sen. Ted Stevens of Alaska Receives First-Ever Public Radio Leadership Award - The Board of Directors of NPR (National Public Radio) presented United States Senator Ted Stevens (R-Alaska) with its first-ever Public Radio Leadership Award Wednesday during an annual gathering of station and NPR representatives. - Read more...
Thursday - May 13, 2004
Ketchikan: Williams Named Bush Legislator of the Year - Members of the Alaska House of Representatives Bush Caucus have recognized Representative Bill Williams (R-Saxman), as their Bush Legislator of the Year. - Read more...
Thursday - May 13, 2004
Ketchikan: UAS Ketchikan Fisheries Technology Program Approved by Board of Regents - Fisheries Technology is a newly approved degree program at the University of Alaska Southeast Ketchikan. Students can achieve a one year certificate and a two year associate of applied science degree in fisheries technology beginning fall 2004. The new program is the only two year program in the state focusing on broad fisheries technician training. The University of Alaska Board of Regents approved the Fisheries Technology Program at the April 15-16 board meeting in Sitka. - Read more...
Thursday - May 13, 2004

Ketchikan: Listen to this story... District One Representative Bill Williams Tuesday was named Bush Legislator of the Year by the House of Representatives Bush Caucus. Williams is leaving the House after twelve years to run for the State Senate.
KRBD - Ketchikan Public Radio - Linked Thursday - May 13, 2004

Ketchikan: Listen to this story... About $258 million for District One projects made it into the State Capital Budget approved by the Legislature Tuesday. As Deanna Garrison reports, the fiscal year 2005 Budget includes funding for the Gravina Access project, upgrades to the Ketchikan Airport, The Coffman Cove Road and other big-ticket items.
KRBD - Ketchikan Public Radio - Linked Thursday - May 13, 2004
Alaska: High-altitude ice core reveals secrets of Alaska's past - China may be fertilizing Alaska; some of Alaska's high mountains might have been ice-free as recently as 1000 B.C.; Mount Churchill might not be the source of two immense volcanic eruptions that left blankets of ash over eastern Alaska.
These are some of the curiosities emerging from ice cores pulled from a high saddle in the St. Elias Mountains in eastern Alaska. In summer 2002, Lonnie Thompson of Ohio State University completed a mission to drill ice from a platform 14,500 feet above sea level in a pass between Mounts Bona and Churchill. - Read more...
Columnist
Dick Morris: To Buck Up U.S. Morale, Let's Leave Iraq To The Iraqis - John Adams said it best. Quoted by David McCullough in his wonderful biography of our second president, as Adams defended the Redcoats in court against charges stemming from the Boston Massacre, Adams said: "Soldiers quartered in a populous town will always occasion two mobs where they prevent one. They are wretch-ed conservators of peace." - Read more...
Thursday - May 13, 2004
---
E-mail your news tips, stories, news releases & photos to:
editor@sitnews.org

E-mail large photo files to
photos@sitnews.org

Edited by Dick Kauffman:
editor@sitnews.org

E-mail the Webmaster:
webmaster@sitnews.org

Copyright Applies - Please obtain written permission before reproducing photographs, features, columns, etc. that are published on Sitnews.

Published online since
August 2000

Sitnews
Stories in the News
©1999 - 2004
Ketchikan, Alaska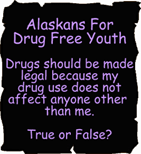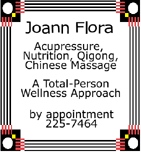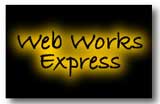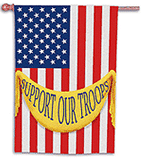 'Our Troops'
4th of July Parade

2004 Theme:
Home Is Where The Heart Is... Ketchikan Through The Generations
Presented by the Greater Ketchikan Chamber of Commerce

Download An Official Parade Entry Form - Deadline June 21st
Ad provided by Sitnews as a Public Service...