Tuesday
May 11, 2004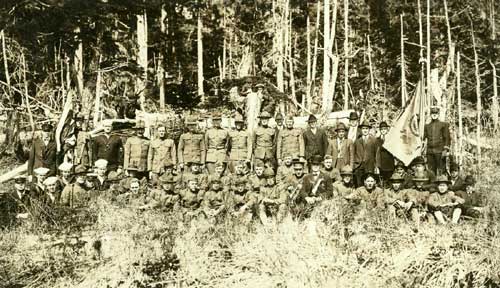 Ketchikan's American Legionnaires;
Here's to 'the boys' of Post #3
by June Allen
Photo: American Legion - Ketchikan, May 30, 1920
Photo courtesy Tongass Historical Society
Viewpoints
Opinions/Letters

To All KIC Tribal Members From Stephanie Rainwater-Sande - Ketchikan - 05/11/04


Recall Attempt Shameful by Cheryl L. Dodson - Juneau - 05/11/04


Concerning the Gravina Bridge by Stephen Smeltzer - Juneau - 05/11/04


Open Letter: Response To Recall Petition Request by Stephanie Rainwater-Sande - Ketchikan - 05/11/04


Memories by Gary & Vonda Higgins - Pampa, TX - 05/11/04


Read More Viewpoints


Publish A Letter
May 2004
Click on the date to read the stories & to view photos published on that day...

| | | | | | | |
| --- | --- | --- | --- | --- | --- | --- |
| S | M | T | W | T | F | S |
| 25 | 26 | 27 | 28 | 29 | 30 | 01 |
| 02 | 03 | 04 | 05 | 06 | 07 | 08 |
| 09 | 10 | 11 | 12 | 13 | 14 | 15 |
| 16 | 17 | 18 | 19 | 20 | 21 | 22 |
| 23 | 24 | 25 | 26 | 27 | 28 | 29 |
| 30 | 31 | | | | | |

At the eleventh hour of the eleventh day of the eleventh month - Nov. 11, 1918 - the Armistice was signed that ended the Great War in Europe. Almost two years earlier the United States had declared war against Germany and set sail to join the already-fighting British in France. American forces sailed off across the Atlantic to rousing choruses of George M. Cohen's latest Tin-Pan Alley hit, "Over there! Over there! Send the word, send the word over there that the Yanks are comin'! the Yanks are comin'." - Read the rest of this story by June Allen...
Tuesday - May 11, 2004

Ketchikan: Listen to this story... The Ketchikan Indian Community Tribal Council Monday night narrowly voted to accept a recall petition request for the removal of KIC President Stephanie Rainwater-Sande. As Deanna Garrison reports, KIC Tribal Council member Elmer Makua is leading the charge to recall the six-term President.
KRBD - Ketchikan Public Radio - Linked Tuesday - May 11, 2004 - 7:10 pm

Ketchikan: Listen to this story... The Ketchikan Gateway Borough has received the last of two reports on the physical status of the Borough-owned former Ketchikan Pulp Company administration building in Ward Cove. Deanna Garrison has the story.
KRBD - Ketchikan Public Radio - Linked Tuesday - May 11, 2004 - 7:10 pm

Alaska: Listen to this story... The State Ferry LeConte remains grounded on a reef in Peril Strait near Sitka. KRBD's Deanna Garrison spoke with Department of Transportation spokesperson Nona Wilson Tuesday afternoon about the Marine Highway's efforts to salvage the $35 million state ferry.
KRBD - Ketchikan Public Radio - Linked Tuesday - May 11, 2004 - 7:10 pm
Alaska: Legislature Approves Historic Increase to Education; Bi-partisan Olive Branch Becomes Vehicle for Deal - An Alaska House and Senate Conference Committee approved a compromise budget package Monday night that increases K-12 education funding by $82 million, the largest single increase to education in the State's history, and provides for capital needs. - Read more...
Ketchikan: Alaska Legislature Passes Amendment to Reform Initiative Process; Signatures would have to represent more of Alaska to get Initiative on ballot - According to information provided by Representative Bill Williams, the Alaska State Senate on Monday adopted a proposed amendment to the state's constitution that will reform Alaska's initiative process. The amendment, requiring ballot initiative sponsors to collect signatures from a wider range of voters will head to the ballot in November. Representative Bill Williams (R-Saxman), the sponsor of the amendment, said the change is long overdue. "I've been working on getting this kind of an amendment passed for more than six years. The initiative process has not been working the way the framers of our constitution intended it to do," Williams said. "Alaska must not fall prey to the kind of ballot-box lawmaking that has hamstrung governments in places like California and Oregon." - Read more...
Tuesday - May 11, 2004
Alaska: Work Continues to Salvage Ferry LeConte; Repairs will be made in Ketchikan - The LeConte was en route between Angoon and Sitka, with continuing service to Kake and Petersburg, when she ran aground on Cozian Reef in Peril Strait. The USCG reported that the ship's crew responded quickly and all passengers were evacuated from the LeConte via lifeboats. The NOAA ship JOHN COBB was the first vessel on scene and assisted in coordinating the transfer of the passengers from the lifeboats to several Good Samaritan vessels, including two catamarans owned by Allen Marine and two smaller vessels. By 2:00 pm Monday, all passengers were evacuated from the LeConte and safely transported to Sitka and Angoon. Two injured passengers were flown to Sitka Memorial Hospital. - Read more...
Tuesday - May 11, 2004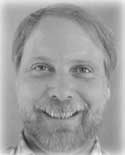 Matt Trombla
Photo courtesy KGH
Ketchikan: Trombla KGH Employee of the Month - Matt Trombla, a Radiology Technologist at Ketchikan General Hospital (KGH), has been named Employee of the Month by a committee of his peers. - Read more...
Tuesday - May 11, 2004
Ketchikan: Health Care Scholarship Announced - Ketchikan General Hospital (KGH) has announced the Joseph A. Shields Jr. Memorial Scholarship which is designed specifically to assist students pursuing careers in health care. To be eligible, the student must have a high school diploma and have graduated at least two years prior to applying; and be enrolled in or accepted to a health care program of study. - Read more...
Tuesday - May 11, 2004
Alaska: Ninilchik Broadcaster to Restore Wetlands, Pay $17,000 Penalty - The Northwest regional office of the U.S. Environmental Protection Agency announced that it has settled its complaint against Alexander Kozned, President and CEO of Aurora Communications International, Inc., for a number of significant violations of the federal Clean Water Act committed by Kozned on Aurora's property on Cook Inlet. - Read more...
Tuesday - May 11, 2004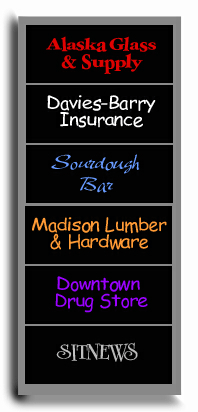 The June Allen Column
is made possible in part by these sponsors. Cick on each name to visit each web site.
More Stories by June Allen

Ketchikan's Cruise Ship Industry; A light-hearted look at its origins - Tourists are nothing new to Ketchikan. These seasonal visitors have been spilling out onto the downtown docks for more than a century now. They share certain traits: They're thrilled to find themselves in distant, exotic Alaska; they find Ketchikan quaint and charming; and, they are wide-eyed and excited as they board charter fishing boats, or climb into sightseeing coaches to rumble off over the city's trestle streets. The basic awe most people feel when seeing our little town remains constant, even after a century. The things that have changed over the years are the much larger numbers of ships and visitors visiting each summer and the numbers of attractions available to them.
At the turn of the 20th century, brand new Ketchikan was even then being visited by tourists and journalists. In The Ladies World Magazine of March 1905, travel writer Myra Drake Moore described the Ketchikan she visited the summer of 1904: "[Ketchikan] is the port of entry into Alaska it and its sister towns of Juneau and Skagway are all very much alike in architecture, and seem to be 'happen-so's'. Ketchikan," she archly wrote, "has accumulated itself." - Read the rest of this story by June Allen...
Saturday - April 17, 2004

Ketchikan's First City Players; Did you hear that applause?

A biography of Alaska's herring: A little fish of huge importance...

Read more stories by June Allen...
---
E-mail your news tips, stories, news releases & photos to:
editor@sitnews.org

E-mail large photo files to
photos@sitnews.org

Edited by Dick Kauffman:
editor@sitnews.org

E-mail the Webmaster:
webmaster@sitnews.org

Copyright Applies - Please obtain written permission before reproducing photographs, features, columns, etc. that are published on Sitnews.

Published online since
August 2000

Sitnews
Stories in the News
©1999 - 2004
Ketchikan, Alaska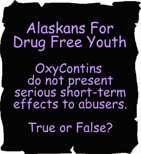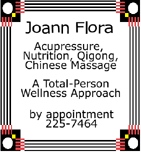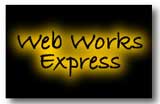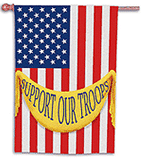 'Our Troops'
4th of July Parade

2004 Theme:
Home Is Where The Heart Is... Ketchikan Through The Generations
Presented by the Greater Ketchikan Chamber of Commerce

Download An Official Parade Entry Form - Deadline June 21st
Ad provided by Sitnews as a Public Service...