Monday
May 10, 2004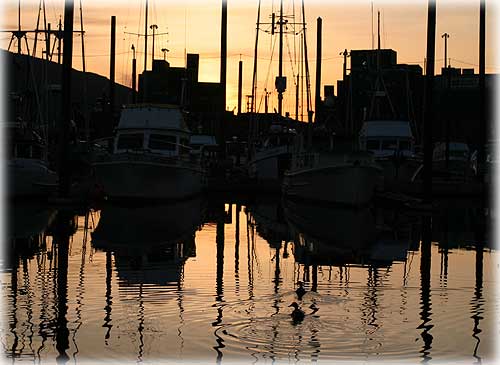 'Bar Harbor'
Front Page Photo by Carl Thompson
Viewpoints
Opinions/Letters

The MAP Factor by Pat Long - Ketchikan - 05/10/04


Gravina bridge new media darling by Don Hoff Jr. - TN - 05/10/04


Forked tongues by Kevin T. McMahon - NY - 05/10/04


Alaska Seniors Need to Apply for their Drug Aid Now by Senator Lisa Murkowski - 05/10/04


Good bye old friend... by Penny Mirka - Shelton, WA - 05/10/04


Positive Role Model by Brandi Conway- Ketchikan - 05/10/04


Revilla Graduates by Archie Inoncillo- Ketchikan - 05/10/04


Read More Viewpoints


Publish A Letter
May 2004
Click on the date to read the stories & to view photos published on that day...

| | | | | | | |
| --- | --- | --- | --- | --- | --- | --- |
| S | M | T | W | T | F | S |
| 25 | 26 | 27 | 28 | 29 | 30 | 01 |
| 02 | 03 | 04 | 05 | 06 | 07 | 08 |
| 09 | 10 | 11 | 12 | 13 | 14 | 15 |
| 16 | 17 | 18 | 19 | 20 | 21 | 22 |
| 23 | 24 | 25 | 26 | 27 | 28 | 29 |
| 30 | 31 | | | | | |

Alaska: M/V LeConte Runs Aground, All Passengers Safe - An extensive response was underway this morning after the Alaska Marine Highway System ferry LeConte reportedly struck rocks, grounded and took on water about 30 miles north of Sitka in Peril Strait near Cozian Reef.
According to the Alaska Department of Transportation, the M/V Leconte ran hard aground at approximately 9:55 am. The LeConte was enroute from Angoon to Sitka at the time of the incident. Two forward spaces on the port side flooded and the ship was reported to be listing at 10 degrees.
Coast Guard helicopter crews from Sitka, along with the Cutters Maple and Anacapa, responded to assist the 86 passengers and 24 crew members aboard the 235-foot long ferry. The AK DOT reported that all 86 passengers were safely deployed to life rafts and are accounted for without injuries. NOAA's ship, John Cobb, picked up most of the passengers. Those remaining were picked up by a Good Samaritan ship. Passengers were transported to Sitka. The AK DOT said two boats from Allen Marine should have arrived at Cozian Reef around 12:30 pm to assist the damaged vessel. All 24 crew members are still aboard according to the AK DOT.
The port side side waste hold and bow thruster flooded; however, the AK DOT said there was no spillage to report and the USCG reported there was no evidence of pollution in the water. The Transportation Department said divers and a salvage team were to patch the hull and help guide the ship off the reef when the tide comes up at 1:45 this afternoon.
The LeConte was built in 1974 and is capable of carrying 250 passengers. The vessel is 235' in length and can accommodate up to 34 vehicles. There has not yet been a report regarding the condition of the vehicles aboard the LeConte. - Page...
Monday - May 10, 2004
Alaska: Senate Majority Leader Offers Income Tax; Proposal Brings All Options to the Table - The Alaska Senate Majority fulfilled a commitment to bring all proposals to the table Sunday by allowing members to vote on a statewide income tax on the Senate floor.
"I offered this amendment to give members of the Senate the opportunity to consider all options to balance our budget," said Anchorage Republican Sen. Ben Stevens. "Leadership demands that we make decisions on the tough issues." - Read more...
Monday - May 10, 2004
Ketchikan: Totem to Totem Race - The results for the Totem to Totem Race held Saturday, May 8th...
Monday - May 10, 2004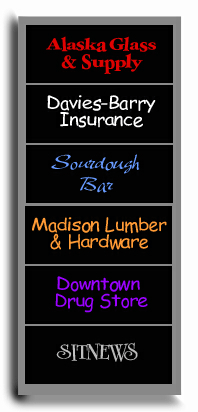 The June Allen Column
is made possible in part by these sponsors. Cick on each name to visit each web site.
June Allen Column

Ketchikan's Cruise Ship Industry; A light-hearted look at its origins - Tourists are nothing new to Ketchikan. These seasonal visitors have been spilling out onto the downtown docks for more than a century now. They share certain traits: They're thrilled to find themselves in distant, exotic Alaska; they find Ketchikan quaint and charming; and, they are wide-eyed and excited as they board charter fishing boats, or climb into sightseeing coaches to rumble off over the city's trestle streets. The basic awe most people feel when seeing our little town remains constant, even after a century. The things that have changed over the years are the much larger numbers of ships and visitors visiting each summer and the numbers of attractions available to them.
At the turn of the 20th century, brand new Ketchikan was even then being visited by tourists and journalists. In The Ladies World Magazine of March 1905, travel writer Myra Drake Moore described the Ketchikan she visited the summer of 1904: "[Ketchikan] is the port of entry into Alaska it and its sister towns of Juneau and Skagway are all very much alike in architecture, and seem to be 'happen-so's'. Ketchikan," she archly wrote, "has accumulated itself." - Read the rest of this story by June Allen...
Saturday - April 17, 2004

Ketchikan's First City Players; Did you hear that applause?

A biography of Alaska's herring: A little fish of huge importance...

Read more stories by June Allen...
---
E-mail your news tips, stories, news releases & photos to:
editor@sitnews.org

E-mail large photo files to
photos@sitnews.org

Edited by Dick Kauffman:
editor@sitnews.org

E-mail the Webmaster:
webmaster@sitnews.org

Copyright Applies - Please obtain written permission before reproducing photographs, features, columns, etc. that are published on Sitnews.

Published online since
August 2000

Sitnews
Stories in the News
©1999 - 2004
Ketchikan, Alaska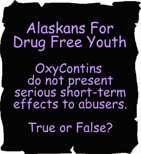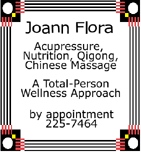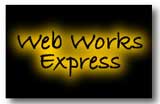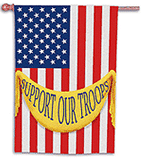 'Our Troops'
4th of July Parade

2004 Theme:
Home Is Where The Heart Is... Ketchikan Through The Generations
Presented by the Greater Ketchikan Chamber of Commerce

Download An Official Parade Entry Form - Deadline June 21st
Ad provided by Sitnews as a Public Service...