Friday
May 07, 2004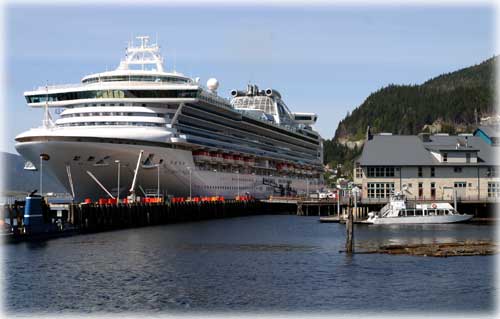 'Diamond Princess'
Front Page Photo by Lisa Thompson
Ketchikan Charter Commission
Information - Forum
Survey Results
Viewpoints
Opinions/Letters

Tributes by Pam Bushnell - Ketchikan- 05/07/04


RE: Setting The Record Straight by Don Hoff Jr. - Hixson, TN- 05/07/04


RE: Setting the Record Straight by Peg Travis - Ketchikan - 05/07/04


Setting The Record Straight - Senators Ellis, Elton, Davis, French, Guess, Hoffman, Lincoln, & Olson - AK - 05/07/04


People of Revilla High Display Leadership Qualities by Rick Grams - Ketchikan - 05/07/04


Re: Death Of A Friend by Rhonda Bolling - Ketchikan - 05/07/04


Addiction is a scary thing by Archie Inoncillo - Ketchikan - 05/07/04


Re: Death of a Friend by Roger Bacon - Kent, Ohio - 05/07/04


Read More Viewpoints


Publish A Letter
May 2004
Click on the date to read the stories & to view photos published on that day...

| | | | | | | |
| --- | --- | --- | --- | --- | --- | --- |
| S | M | T | W | T | F | S |
| 25 | 26 | 27 | 28 | 29 | 30 | 01 |
| 02 | 03 | 04 | 05 | 06 | 07 | 08 |
| 09 | 10 | 11 | 12 | 13 | 14 | 15 |
| 16 | 17 | 18 | 19 | 20 | 21 | 22 |
| 23 | 24 | 25 | 26 | 27 | 28 | 29 |
| 30 | 31 | | | | | |


Alaska: Governor Signs Three Bills, One Resolution - Governor Frank Murkowski on Tuesday signed three bills into law, including HB 344, relating to mining claims, SB 289, extending the life of the special education service agency, HB 356, extending the sunset date on the alcohol delivery site statute, and read HJR 30, which advocates eliminating the Social Security offset.

HB 344, by Fairbanks Rep. Hugh "Bud" Fate, provides a mechanism by which a mining claim holder who has missed a paperwork deadline may get an extension, cure the defect, and avoid losing the claim to abandonment.

"This is a good change to the law, because it gives a prospector the opportunity to correct an oversight, without losing his or her claim," Murkowski said.

SB 289, by Wasilla Senator Lyda Green, extends the sunset date of the Special Education Service Agency until June 30, 2013. The agency is responsible for helping schools and infant learning programs provide required services for children with severe disabilities where there is no local expertise.

"The Special Education Service Agency provides a vital service to outlying areas where a local school cannot afford the kind of help a disabled child may need, such as special education technical assistance, help for parents, or specialized library materials," Murkowski said.

HB 356, by Kotzebue Rep. Reggie Joule, extends the statutes authorizing community delivery sites for "damp" communities, which helps control and track the importation of alcohol into those communities. The law was extended until July 1, 2008.

"The Department of Public Safety believes this law is being used successfully in Barrow, and could be extended to Kotzebue, Bethel, Unalakleet, and other damp communities," Murkowski said.

HJR 30, by Palmer Rep. Carl Gatto, asks the Alaska congressional delegation to support federal legislation that would repeal the Government Pension Offset and the Windfall Elimination provision from the Social Security Act. Current federal law reduces a person's Social Security benefit if they participate in a pension fund. The offset has created an obstacle to recruiting teachers who had already met the minimum qualifications for social security. - Page...
Friday - May 07, 2004
Alaska: Murkowski Creates Council on the Homeless - Governor Frank Murkowski has issued an administrative order that establishes the Alaska Council on the Homeless in the Office of the Governor.
"Homelessness is one of the most challenging domestic issues facing the United States as a nation," Murkowski said. "Alaska is no exception. Alaska's Faith-based and Community Initiatives Task Force found housing to be the most commonly identified challenge facing those in need." - Read more...
Friday - May 07, 2004
Columnist
Fish Or Cut Bait by Bob Ciminel: Great To Be Back in Ketchikan! - Boy, it's great to be back in Ketchikan! It's been about three years since I wrote my last article for Kanoe, and I have literally felt like a fish out of water. Writing is like exercising; if you don't do it regularly, you quickly get out of shape.
For my old readers, here's a quick synopsis of what I've been doing since Kanoe ceased publication. I'm still happily married to the former Alice Bourne of Rock Hill, South Carolina; we are still living in Roswell, Georgia, Lower Forty. We are the proud grandparents of Evan Robert Meckley, born April 19, 2001, and now residing in Council Bluffs, Iowa, a thousand miles too far from his grandparents. - Read more...
Friday - May 07, 2004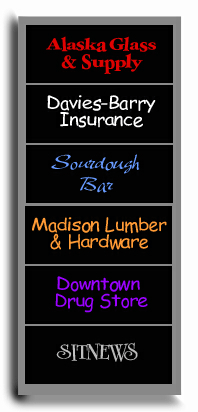 The June Allen Column
is made possible in part by these sponsors. Cick on each name to visit each web site.
June Allen Column

Ketchikan's Cruise Ship Industry; A light-hearted look at its origins - Tourists are nothing new to Ketchikan. These seasonal visitors have been spilling out onto the downtown docks for more than a century now. They share certain traits: They're thrilled to find themselves in distant, exotic Alaska; they find Ketchikan quaint and charming; and, they are wide-eyed and excited as they board charter fishing boats, or climb into sightseeing coaches to rumble off over the city's trestle streets. The basic awe most people feel when seeing our little town remains constant, even after a century. The things that have changed over the years are the much larger numbers of ships and visitors visiting each summer and the numbers of attractions available to them.
At the turn of the 20th century, brand new Ketchikan was even then being visited by tourists and journalists. In The Ladies World Magazine of March 1905, travel writer Myra Drake Moore described the Ketchikan she visited the summer of 1904: "[Ketchikan] is the port of entry into Alaska it and its sister towns of Juneau and Skagway are all very much alike in architecture, and seem to be 'happen-so's'. Ketchikan," she archly wrote, "has accumulated itself." - Read the rest of this story by June Allen...
Saturday - April 17, 2004

Ketchikan's First City Players; Did you hear that applause?

A biography of Alaska's herring: A little fish of huge importance...

Read more stories by June Allen...
---
E-mail your news tips, stories, news releases & photos to:
editor@sitnews.org

E-mail large photo files to
photos@sitnews.org

Edited by Dick Kauffman:
editor@sitnews.org

E-mail the Webmaster:
webmaster@sitnews.org

Copyright Applies - Please obtain written permission before reproducing photographs, features, columns, etc. that are published on Sitnews.

Published online since
August 2000

Sitnews
Stories in the News
©1999 - 2004
Ketchikan, Alaska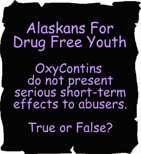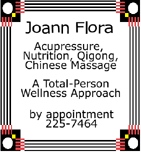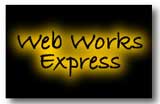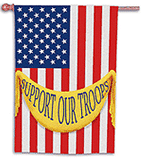 'Our Troops'
Publish Your Ad On Sitnews
For more information about how to publish your ad on the front page of Sitnews, call 247-8590
or e-mail the editor@sitnews.org
4th of July Parade

2004 Theme:
Home Is Where The Heart Is... Ketchikan Through The Generations
Presented by the Greater Ketchikan Chamber of Commerce

Download An Official Parade Entry Form - Deadline June 21st