Thursday
May 06, 2004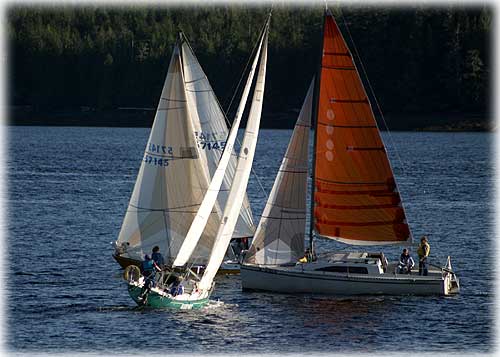 'Sailing'
The vessels pictured in the Ketchikan Yacht Club race Wednesday are the "Kermit" "Racy Lady" and "Blizzard". - Front Page Photo by Carl Thompson
Ketchikan Charter Commission
Information - Forum
Survey Results
Viewpoints
Opinions/Letters

Death of a Friend by June Allen - Palmer - 05/06/04


Slow killers by Brandi Conway - Ketchikan - 05/06/04


Read More Viewpoints


Publish A Letter
Ketchikan Columnist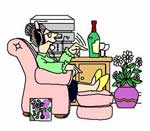 Dear Crabby: CHOCOLATE AND WINE LOVER & SIGNED ANONYMOUS (PLEASE) - If one receives chocolates or a bottle of wine as a hostess gift, it seems compulsory to open and share the entire thing with everyone present. With enough guests, the hostess (or host) may not even get to enjoy any at all. - Read more...
Thursday - May 06, 2004
May 2004
Click on the date to read the stories & to view photos published on that day...

| | | | | | | |
| --- | --- | --- | --- | --- | --- | --- |
| S | M | T | W | T | F | S |
| 25 | 26 | 27 | 28 | 29 | 30 | 01 |
| 02 | 03 | 04 | 05 | 06 | 07 | 08 |
| 09 | 10 | 11 | 12 | 13 | 14 | 15 |
| 16 | 17 | 18 | 19 | 20 | 21 | 22 |
| 23 | 24 | 25 | 26 | 27 | 28 | 29 |
| 30 | 31 | | | | | |

Alaska: Agreement Reached to Allow Pogo Gold Mine to Proceed; Northern Alaska Environmental Center Will Withdraw Permit Appeal - The Northern Alaska Environmental Center (NAEC) announced Wednesday that they had reached an agreement with Teck-Pogo Inc. that will result in the withdrawal of the National Pollutant Discharge Elimination System (NPDES) appeal.

Alaska Governor Frank Murkowski said Wednesday that he is pleased that the Northern Alaska Environmental Center and Teck-Pogo Inc. have come to an agreement under which the Center will withdraw its appeal of the mine's EPA permit, allowing work to resume on mine construction. The Pogo mine is being developed northwest of Delta Junction.

"This is a great day for Fairbanks and Delta Junction. I am pleased that an agreement has been reached between the Center and Teck-Pogo that will allow work to proceed and avoid the layoffs of hundreds of workers, which would have occurred had the appeal not been withdrawn," Murkowski said. "I want to thank those who negotiated this agreement, particularly Commissioner Tom Irwin and our DNR mining permit team, and EPA, who worked through the night with Teck-Pogo and the Center. And I appreciate the strong resolve shown by Interior legislators to end this impasse."

The agreement provides that the Center will withdraw its appeal of the NPDES permit. In exchange, Teck-Pogo has agreed to provide additional monitoring of the Goodpaster River. Teck also agreed to put a stakeholder group in place to review the project. "This is similar to the Regional Advisory Councils I proposed for Prince William Sound and Cook Inlet after the oil spill," Gov. Murkowski said.

The Governor said restoration of 500 construction jobs and 300 mining operations jobs were a key component of his natural resource/economic development plan for the state. He encouraged Teck to continue to maintain Alaska hire.

"I appreciate the concern shown by the Northern Alaska Environmental Center on this project, and I appreciate their expressed support for the mine project to move forward," Gov. Murkowski said. - Read more...
Thursday - May 06, 2004
Alaska: Law to Crackdown on Drug Dealing Teachers Proposed; Teacher Ethics Panel Asks Legislature to Let Them Stay - On Tuesday, May 4th, the Alaska Senate State Affairs Committee heard HB 551, which would revoke the teaching license of teachers convicted of a felony drug offense. In addition, this bill would prohibit new applicants from receiving a certificate for the same reason and would require persons applying for a limited teaching certificate to submit to a full background check and fingerprinting.

When asked about her motivations for sponsoring HB 551 House Judiciary Committee Chairwoman Lesil McGuire said, "Drug addiction is a big problem in our nation as a whole, but especially problematic in the state of Alaska. I think persons with serious felony drug convictions shouldn't be teaching our children. Besides setting a bad example for Alaska's youth, these people are a detriment to the educational environment and put our children at risk."

Opposing the bill is the Professional Teaching Practices Commission (PTPC). They feel that convicted drug felons should be allowed to teach our children and if any determination about a teacher's behavior is to be made, they should make it. Despite concessions by Rep. McGuire to tighten language the PTPC remained opposed to the bill. The concessions agreed to by Rep. McGuire would limit the bill only the most serious drug offenses including manufacturing controlled substances and distribution to minors. After studying the issue, Rep. McGuire felt that second through fourth class felonies shouldn't be included in the bill because it could possibly punish those who made a "stupid mistake" when they were young. "On the other hand, those found guilty of a first class felony should pay the consequences of their actions," said Representative McGuire. - Read more...
Thursday - May 06, 2004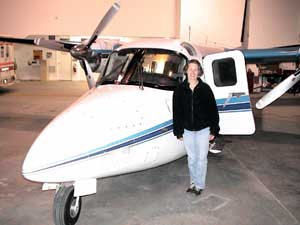 NOAA pilot Cathy Martin and her flying machine, a twin-engine Turbocommander AC-690.
Photo by Ed Plumb - Courtesy Geophysical Institute...
Alaska: Snow sampling from 500 feet above Alaska - This spring, Cathy Martin spent her April mornings 500 feet above Alaska, cruising at 140 miles per hour. As she hugged the terrain of the Alaska Range and Tanana hills, caribou and moose scattered below and an instrument on her plane measured how much water was stored in the snowy landscape.
Martin is a pilot for the National Oceanic and Atmospheric Administration who visited Alaska for a few weeks to measure snowfall amounts in selected drainages. She and another NOAA pilot, Dave Savage, took turns flying a sleek, twin-engine Turbocommander AC-690 from the Brooks Range to the Kenai Peninsula while an instrument onboard calculated the water content of the snow beneath them. The information will someday help Alaska hydrologists predict the likelihood and severity of flooding on rivers and streams. - Read more...
Thursday - May 06, 2004
Columnists
Michael Reagan: The High Price of Torture - Thanks to a small handful of misguided idiots the United States is being forced to confront an angry Muslim world outraged at allegations of torture of Iraqi detainees at the hands of American soldiers.
The price we are paying for this sad chapter in our military history will be calculated in American lives lost along with the good will the nation has earned over the years as a result of our being in the forefront in the struggle for human rights. - Read more...
Thursday - May 06, 2004
Dick Morris: Clinton Steals The Show - Bill Clinton has now been out of office for 39 months. There are but six months to go until the election. Why must he choose June to publish his memoirs?
Why bring them out during the election campaign? Couldn't the $10 million payday wait a few more weeks until the election was over? Obviously, John Kerry would rather that Clinton wait until after the election to publish. - Read more...
Thursday - May 06, 2004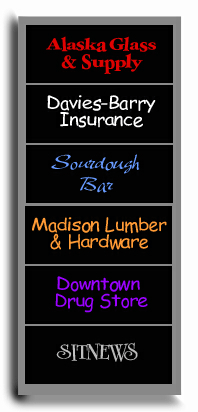 The June Allen Column
is made possible in part by these sponsors. Cick on each name to visit each web site.
June Allen Column

Ketchikan's Cruise Ship Industry; A light-hearted look at its origins - Tourists are nothing new to Ketchikan. These seasonal visitors have been spilling out onto the downtown docks for more than a century now. They share certain traits: They're thrilled to find themselves in distant, exotic Alaska; they find Ketchikan quaint and charming; and, they are wide-eyed and excited as they board charter fishing boats, or climb into sightseeing coaches to rumble off over the city's trestle streets. The basic awe most people feel when seeing our little town remains constant, even after a century. The things that have changed over the years are the much larger numbers of ships and visitors visiting each summer and the numbers of attractions available to them.
At the turn of the 20th century, brand new Ketchikan was even then being visited by tourists and journalists. In The Ladies World Magazine of March 1905, travel writer Myra Drake Moore described the Ketchikan she visited the summer of 1904: "[Ketchikan] is the port of entry into Alaska it and its sister towns of Juneau and Skagway are all very much alike in architecture, and seem to be 'happen-so's'. Ketchikan," she archly wrote, "has accumulated itself." - Read the rest of this story by June Allen...
Saturday - April 17, 2004

Ketchikan's First City Players; Did you hear that applause?

A biography of Alaska's herring: A little fish of huge importance...

Read more stories by June Allen...
---
E-mail your news tips, stories, news releases & photos to:
editor@sitnews.org

E-mail large photo files to
photos@sitnews.org

Edited by Dick Kauffman:
editor@sitnews.org

E-mail the Webmaster:
webmaster@sitnews.org

Copyright Applies - Please obtain written permission before reproducing photographs, features, columns, etc. that are published on Sitnews.

Published online since
August 2000

Sitnews
Stories in the News
©1999 - 2004
Ketchikan, Alaska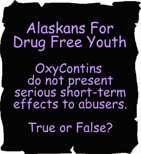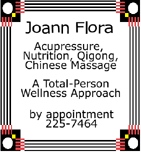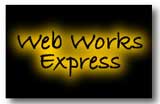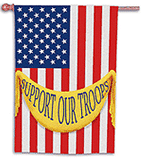 'Our Troops'
Publish Your Ad On Sitnews
For more information about how to publish your ad on the front page of Sitnews, call 247-8590
or e-mail the editor@sitnews.org
4th of July Parade

2004 Theme:
Home Is Where The Heart Is... Ketchikan Through The Generations
Presented by the Greater Ketchikan Chamber of Commerce

Download An Official Parade Entry Form - Deadline June 21st