Wednesday
May 12, 2004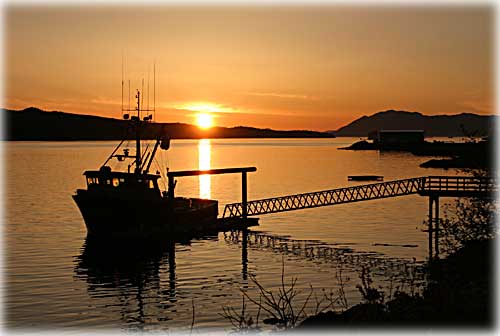 'Shoreline Drive Sunset'
Front Page Photo by Carl Thompson
Viewpoints
Opinions/Letters

Tribal Problems by Bev Beuster - Centennial, CO - 05/12/04


"Traditional Law" by Cecelia Johnson - Ketchikan - 05/12/04


Setting an example by Yeda Hicks - Ketchikan - 05/12/04


Thank you by Archie Inoncillo - Ketchikan - 05/12/04


Read More Viewpoints


Publish A Letter
May 2004
Click on the date to read the stories & to view photos published on that day...

| | | | | | | |
| --- | --- | --- | --- | --- | --- | --- |
| S | M | T | W | T | F | S |
| 25 | 26 | 27 | 28 | 29 | 30 | 01 |
| 02 | 03 | 04 | 05 | 06 | 07 | 08 |
| 09 | 10 | 11 | 12 | 13 | 14 | 15 |
| 16 | 17 | 18 | 19 | 20 | 21 | 22 |
| 23 | 24 | 25 | 26 | 27 | 28 | 29 |
| 30 | 31 | | | | | |

Alaska: Legislature Wraps Up Twenty-Third Session; Education, Victim's Rights, Natural Gas Pipeline Top Issues - The Twenty-Third Alaska Legislature concluded Tuesday with an $82 million boost to K-12 education, steps taken to begin resolving the State's navigable waters disputes, measures in place to advance the State's interest in building a natural gas pipeline, and progress toward expanding its economic development opportunities. - Read more...
Wednesday - May 12, 2004

Ketchikan: District 1 slated to receive more than $258 million... On the eve of the last day of the legislative session, State House and Senate leaders agreed on a spending plan that will fund numerous capital projects around the state. The Conference Committee on Senate Bill 283, which included members of both legislative bodies, ended its work late Monday night with an amended bill that combines the supplemental budgets for fiscal year 2004 and the 2005 capital budget. Representative Bill Williams (R-Saxman), chair of the House delegation to the Conference Committee, said the agreement was historic in scope. - Read more...
Wednesday - May 12, 2004

Ketchikan: Listen to this story... South End Residents Tuesday night voted overwhelmingly to add emergency medical service powers to the South Tongass Service Area's list of powers. As Deanna Garrison reports, turnout for Tuesday's election was a dismal eleven percent.
KRBD - Ketchikan Public Radio - Linked Wednesday - May 12, 2004
Ketchikan: Special Election Results - Proposition 1 South Tongass EMS Service Area...
Wednesday - May 12, 2004
Alaska: State Education Department Releases Spring High School Exam Scores; Scores Once Again Confirm Learning Gap For Ethnic Groups - The Alaska Department of Education & Early Development recently released the statewide results of the Spring 2004 administration of the High School Graduation Qualifying Examination. - Read more...
Wednesday - May 12, 2004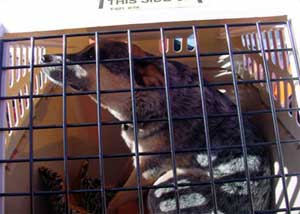 One of two dogs rescued on May 10th by the Coast Guard and others after the Alaska Marine Highways System ferry LeConte struck rocks, grounded and flooded in Peril Strait. (Official U.S. Coast Guard photo by Petty Officer Mike Love, Cutter Liberty)
Alaska: Unified Command makes salvage plans for ferry LeConte - Monday night and throughout the day Tuesday, the U.S. Coast Guard, the Alaska Marine Highway System (AMHS) and commercial salvage crews continued to stabilize the grounded ferry LeConte from flooding and damages sustained when it struck Cozian Reef in Peril Strait at 10 a.m. Monday while en route to Sitka from Angoon. Monday, Coast Guard Search and Rescue teams and other nearby mariners successfully evacuated passengers and crewmembers with three reported minor injuries. After rescue operations were completed, a Unified Command comprised of the U.S. Coast Guard, the AMHS and Alaska Department of Environmental Conservation immediately began taking actions to assess damages, ensure the safety of salvage personnel on board, mitigate the potential for environmental damages, and plan for the eventual salvage of the vessel. - Read more...
Wednesday - May 12, 2004

Ketchikan: Listen to this story... The Ketchikan Indian Community Tribal Council Monday night narrowly voted to accept a recall petition request for the removal of KIC President Stephanie Rainwater-Sande. As Deanna Garrison reports, KIC Tribal Council member Elmer Makua is leading the charge to recall the six-term President.
KRBD - Ketchikan Public Radio - Linked Tuesday - May 11, 2004 - 7:10 pm

Ketchikan: Listen to this story... The Ketchikan Gateway Borough has received the last of two reports on the physical status of the Borough-owned former Ketchikan Pulp Company administration building in Ward Cove. Deanna Garrison has the story.
KRBD - Ketchikan Public Radio - Linked Tuesday - May 11, 2004 - 7:10 pm
Columnist
Fish or Cut Bait by Bob Ciminel
Big City Cynicism - We have a traffic problem here in Atlanta; too many cars and not enough roads. Toss in several million transplanted Yankees, who didnt know how to drive when they got here, and a few million native Southerners, and you can see how it happened.
Atlanta has had a rapid transit system (MARTA) for more than twenty years. It was built for people who don't own cars, and it goes places no one wants to go, other than the airport. - Read more...
Wednesday - May 12, 2004
---
E-mail your news tips, stories, news releases & photos to:
editor@sitnews.org

E-mail large photo files to
photos@sitnews.org

Edited by Dick Kauffman:
editor@sitnews.org

E-mail the Webmaster:
webmaster@sitnews.org

Copyright Applies - Please obtain written permission before reproducing photographs, features, columns, etc. that are published on Sitnews.

Published online since
August 2000

Sitnews
Stories in the News
©1999 - 2004
Ketchikan, Alaska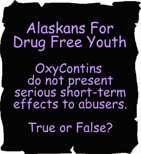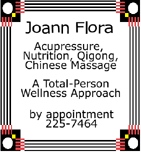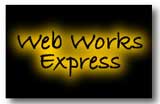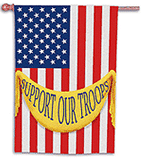 'Our Troops'
4th of July Parade

2004 Theme:
Home Is Where The Heart Is... Ketchikan Through The Generations
Presented by the Greater Ketchikan Chamber of Commerce

Download An Official Parade Entry Form - Deadline June 21st
Ad provided by Sitnews as a Public Service...