Tuesday
May 25, 2004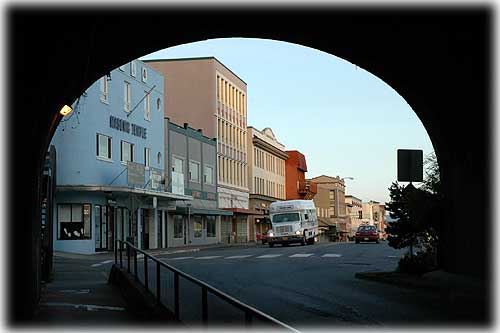 'Ketchikan'
Front Page Photo by Carl Thompson
Ketchikan Charter Commission

Information/Forum
Survey Results & Comments

Questionnaire: The Ketchikan Charter Commission needs your assistance in naming the new combined government and the service area of the present City of Ketchikan. This questionnaire will close on May 31, 2004. click here
Viewpoints
Opinions/Letters

Re: Bickering distracts from positive work by Lonnie Guthrie- Ketchikan - 05/25/04


Future of MV Taku? by Robert D. Warner - Ketchikan - 05/25/04


Bickering distracts from positive work by Merle Nancy Hawkins - Ketchikan - 05/25/04


Governor's Fiscal Plan Would Greatly Benefit Local Governments and Local Taxpayers by Edgar Blatchford - AK - 05/25/04


Read More Viewpoints


Publish A Letter
Alaska: Governor Murkowski Will Call Special Session in June - Governor Frank Murkowski announced Monday that he will issue a call for a special session of the Alaska Legislature, to take place in the latter part of June. The fiscal shortfall, tobacco tax, and workers' compensation are the three main issues left unfinished when the Legislature adjourned its regular session on May 11. The subject matter for the special session will include consideration of the endowment plan for management of the Permanent Fund.
"I have spoken with a majority of the presiding officers and the minority leaders in both the House and Senate," Murkowski said. "I remain convinced that Alaskans expect us to resolve the state's long-term fiscal problems this year. Therefore, I will issue a proclamation after the Memorial Day holiday calling legislators back to Juneau.
"We are still assessing at this time which issues should be included in the call. The tobacco tax and workers' compensation reforms will likely be included, and we may consider a bond package aimed at fixing the Lake Otis and Tudor intersection in Anchorage, and other important projects.
"I encourage the Legislature to recognize that these are important unfinished matters. There is no Democratic or Republican solution - only a bipartisan, Alaskan solution," he said.- Photo...
Tuesday - May 25, 2004
Alaska: Governor Ceremonially Signs 2 House Bills; Also Signs SB382 on Right-of-Way Acquired through Eminent Domain - Governor Frank Murkowski Monday morning ceremonially signed two bills at Auke Bay Elementary School. The laws will take effect after the official bills are received from the presiding officers of the Legislature and signed. The bills are HB 467, setting up a Commemorative Quarters Commission, and HB 93, extending the sunset date of the Alaska Boating Safety Program. - Read more...
Tuesday - May 25, 2004
Ketchikan: The Ketchikan School Board will hold a regular meeting Wednesday evening in the City Council Chambers. The meeting is scheduled to begin at 6:00 pm. Read the agenda...
Tuesday - May 25, 2004
Columnist
Dick Morris: The War Could Beat Kerry Or Bush - Al Gore let Ralph Nader sabotage his presidential chances in 2000 by vacating the environmentalist niche that had sustained him for his entire political career. By sublimating his greenish agenda to more "mainstream" issues like Social Security, Medicare and prescription drugs, Gore invited Nader, the Green Party nominee, to occupy the ground he had vacated. Is John Kerry making the same mistake?
As outrage grows over the war in Iraq, catalyzed by the shameful and shocking mishandling of Iraqi prisoners of war, the left expects Kerry to step up to the challenge and run against what it perceives to be a latter-day Vietnam. But Kerry, anxious to preserve his centrist credentials and to assure Americans of his toughness in the War on Terror, seems intent on talking about everything but Iraq. - Read more...
Tuesday - May 25, 2004
---
E-mail your news tips, stories, news releases & photos to:
editor@sitnews.org

E-mail large photo files to
photos@sitnews.org

Edited by Dick Kauffman:
editor@sitnews.org

E-mail the Webmaster:
webmaster@sitnews.org

Copyright Applies - Please obtain written permission before reproducing photographs, features, columns, etc. that are published on Sitnews.

Published online since
August 2000

Sitnews
Stories in the News
©1999 - 2004
Ketchikan, Alaska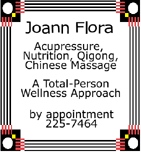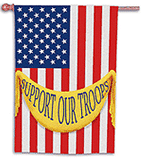 'Our Troops'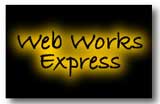 4th of July Parade

2004 Theme:
Home Is Where The Heart Is... Ketchikan Through The Generations
Presented by the Greater Ketchikan Chamber of Commerce

Download An Official Parade Entry Form - Deadline June 21st
Ad provided by Sitnews as a Public Service...