Latest news & features from hundreds of sources:
Updated throughout the day - every day!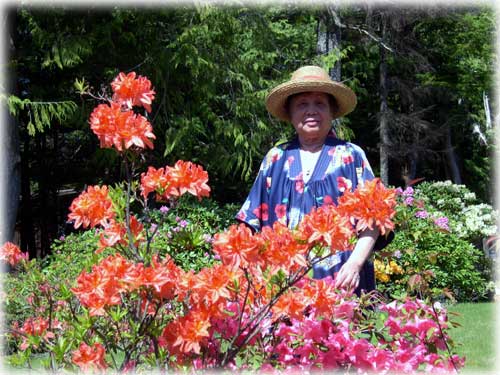 Labor of Love, The Leland Gardens
Jully Leland poses for a garden photograph...
Front Page Photo by Kevin Hicks
Ketchikan: Labor of Love, The Leland Gardens - Ketchikan can claim many beautiful gardens created by the loving hands of skilled gardeners - among them are gardeners Ken and Jully Leland. The gloriously fragrant and colorful spring gardens of the Lelands rank among Ketchikan's most unforgettable gardens. - Read more and view more photographs...
Saturday - May 22, 2004
Viewpoints
Opinions/Letters

Leland Gardens by Susan McMurray - CA- 05/23/04


The Leland Gardens by Diana Chaudhary - Ketchikan - 05/22/04


Class of 2004 by Shelly Williamson - Lynden. WA - 05/22/04


Congratulations Senior Class of 2004 by Archie Inoncillo - Ketchikan - 05/22/04


Read More Viewpoints


Publish A Letter

Ketchikan: Dawn Allen-Herron Announces bid For District 1 House Seat - Saying it's time for a new voice for Southern Southeast in the Alaska Legislature, longtime Ketchikan resident Dawn Allen-Herron on Firday announced her intent to run as a Democrat for the District 1 House seat being vacated by Rep. Bill Williams of Saxman. - Read more...
Saturday - May 22, 2004

Alaska: Three Alaska Firms Selected to Begin Knik Arm Crossing Planning Process - Governor Frank Murkowski announced Friday that, in accordance with the regulations of the National Environmental Policy Act (NEPA), the Knik Arm Bridge and Toll Authority (KABATA) has started the pre-NOI (pre-Notice of Intent) scoping and planning phase. Three experienced Alaska firms have been selected to provide assistance in specific areas. - Read more...
Saturday - May 22, 2004

Ketchikan: DEC Schedules Three Public Hearings on Klukwan Pesticide Permit - As part of its permit review, the Department of Environmental Conservation is requiring Klukwan, Inc./Long Island Trust to fund three public hearings on its application to aerially spray pesticides over 1,900 to 2,000 acres of its Long Island property for forestry vegetation management purposes. - Read more...
Saturday - May 22, 2004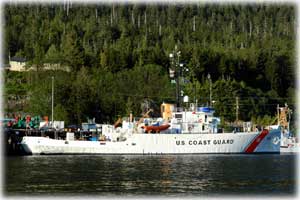 'Acushnet'
Front Page Photo by Carl Thompson

The U.S. Coast Guard cutter Acushnet returned home Thursday after spending two months receiving much-needed work in Bellingham's Fairhaven Shipyard. This was the cutter's first yard-period since 1999. At 60 years of age and routine patrols through the Gulf of Alaska and Bering Sea, it is as important as ever to maintain the cutter and its equipment.

Ketchikan: Dry Southeast Conditions Bring Reminder of Fire Restrictions on State and Federal Lands - Alaska Division of Forestry and Tongass National Forest officials announced Thursday that all campfires, warming fires and other fires on lands managed by the State of Alaska or the National Forest must be attended at all times, and all fires must be put out before those starting it leave. Unusually warm, dry conditions and human carelessness could lead to wildfires erupting on the Tongass National Forest, State lands and Alaska Native corporation lands, under these extreme conditions. - Read more...
Saturday - May 22, 2004

Health: Help Kids Cope with Shocking News from Iraq - For almost three weeks, it's been impossible to avoid the horrible images and stories: Iraqi prisoners, stripped and abused by American soldiers. An American civilian beheaded in front of a video camera. And a steady drumbeat of casualties and bombings throughout Iraq. - Read more...
Saturday - May 22, 2004

Columnist

Mike Reagan: Send Out The Clowns - It took a junket to the Big Apple for the members of the commission allegedly investigating 9/11 to get themselves back on TV cameras and into the headlines they appear to crave. They did it by tearing into Rudolph Giuliani, fondly known as "America's Mayor" since his heroic handling of the nation's worst crisis since Pearl Harbor. - Read more...
Saturday - May 22, 2004

Writers' Corner

Stacy Rosenfeld: "MY INCREDIBLE WEIGHT LOSS STORY" - My name is Stacy and I live on Long Island, New York. In December 1999 I made a decision to have surgery to help me lose weight. I had watched Carnie Wilson go though the surgery and I believed I could do it too. I was scheduled for surgery in March of 2000. I was in the operating room and they were unable to get the tube down my nose to knock me out (my neck was too big and my nose too small). I was wheeled out of the operating room without having the surgery. My husband, Kevin was thrilled the surgery did not happen because he had not wanted me to do it. He looked at me and said; "now we are going to do it my way". Well his way is working. - Read more...
Saturday - May 22, 2004
---
E-mail your news tips, stories, news releases & photos to:
editor@sitnews.org

E-mail large photo files to
photos@sitnews.org

Edited by Dick Kauffman:
editor@sitnews.org

E-mail the Webmaster:
webmaster@sitnews.org

Copyright Applies - Please obtain written permission before reproducing photographs, features, columns, etc. that are published on Sitnews.

Published online since
August 2000

Sitnews
Stories in the News
©1999 - 2004
Ketchikan, Alaska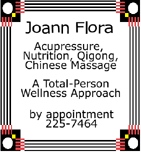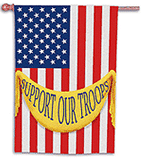 'Our Troops'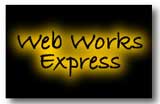 4th of July Parade

2004 Theme:
Home Is Where The Heart Is... Ketchikan Through The Generations
Presented by the Greater Ketchikan Chamber of Commerce

Download An Official Parade Entry Form - Deadline June 21st
Ad provided by Sitnews as a Public Service...