Thursday
May 27, 2004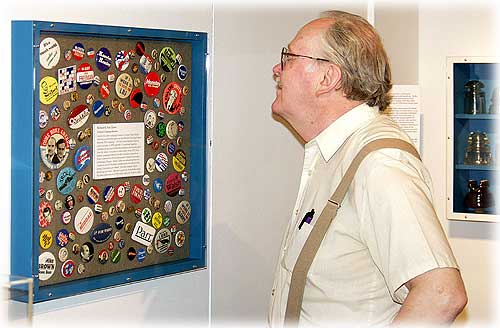 What Ketchikan Collects
Borough Assembly member and perennial campaigner Jack Shay
studies political buttons from Richard Van Cleave's collection. "Where's my campaign button?" he quipped. - Read more & view photo gallery....
Front Page PhotoCourtesy Tongass Historical Museum
Ketchikan Charter Commission

Information/Forum
Survey Results & Comments

SURVEY: The Ketchikan Charter Commission needs your assistance in naming the new combined government and the service area of the present City of Ketchikan. This questionnaire will close on May 31, 2004. click here
Viewpoints
Opinions/Letters

Another Solution For The School Housing Crisis by Bobbie McCreary - Ketchikan - 05/27/04


Future of the MV Taku by Dave Kiffer - Ketchikan - 05/26/04


Collaborate for a win-win solution by Cecelia Johnson - Ketchikan - 05/26/04


Read More Viewpoints


Publish A Letter
Ketchikan - What Ketchikan Collects - The Tongass Historical Museum's summer exhibit, What Ketchikan Collects, opened Friday, May 7, with a public reception attended by more than 240 people. The new exhibit features samplings of the personal collections of 66 Ketchikan residents. Each collection is accompanied by a story or statement from the collector about its personal significance and special associations. - Read more...
Thursday - May 27, 2004
Alaska: Research team heads back to Denali's shoulder - Japanese mountaineer Yoshitomi Okura will soon attempt to reach two lofty goals-the repair of a weather station high on Mt. McKinley and then a walk uphill to stand on its summit for the fifteenth consecutive year.
Okura, 53, lives in Japan but travels to Alaska each summer to climb Mt. McKinley with a team of young climbers from Japan and a few Americans who assist with repair and maintenance of the weather station. The weather station, six aluminum poles bolted together to provide perches for weather instruments, sits above Denali Pass in perhaps one of the windiest places on Earth.
"There's certainly bursts of 100 miles per hour plus winds that go through that pass," said Roger Robinson, chief mountaineering ranger for Denali National Park.
The weather station recorded an unofficial wind speed of 188 miles per hour three days before it stopped working in January 2003. When Okura and a climbing team took the West Buttress route to the station in 2003, they found that a whip antenna was missing. Okura and a team climbed back up the mountain's West Buttress route with replacement equipment in June 2003, but the equipment stopped transmitting to a satellite a few minutes after its installation. Though Okura and another team member returned to the station to check cable connections, the station still failed to transmit. - Read more & view photo...
Thursday - May 27, 2004
Ketchikan: Landis Announces Candidacy For Alaska State Senate - Ketchikan resident David Landis announced Tuesday he will be a Democratic candidate for Alaska State Senate in District "A". Landis, currently Borough Vice Mayor and a member of the Assembly, said "I am running because I'm concerned about Senate decisions that may undermine the basic needs of Alaskans this next regular session or even in the recently-announced special session".
Landis said he wants to make sure there is protection for the Permanent Fund Dividend. "I grew up with the PFD, and know how important it was when I was trying to make ends meet. I can categorically say that I will never vote for anything that will prevent my fellow Alaskans from getting their share of our State's resource wealth" - Read more...
Thursday - May 27, 2004
Ketchikan: Houghtaling Holds Annual Awards Ceremony - Friday, May 28th marks the last day of school for the remainder of Ketchikan's students (High School Seniors are already out!).
Houghtaling Elementary held their Annual Awards Ceremonies on Wednesday, the 26th, with Principal Les McCormick presiding. Among awards given were certificates of recognition for perfect attendance (including Mark O'Brien - a teacher!), awards for fundraising, Band, and an exceptional amount for the Science Fair science projects that Houghtaling students participated in this year. - Read more & view photo gallery...
Thursday - May 27, 2004
Alaska: Olson takes 17th Coast Guard District helm - Rear Adm. James C. Olson relieved Rear Adm. James W. Underwood as commander of the 17th Coast Guard District in a ceremony at Juneau's Centennial Hall Convention Center Wednesday morning. Ketchikan is one of the areas included in the 17th Coast Guard District. - Read more & view photo...
Thursday - May 27, 2004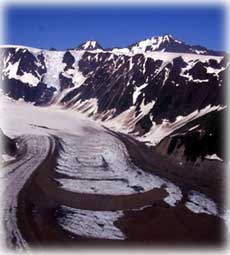 Southeast Alaska Glacier
Photo courtesy Virginia Tech
Alaska: Mountains have the scars to prove the conflict between tectonic plates and climate - Across the world, rivers wash mountains into the sea. In the beautiful and rugged mountains of southeast Alaska, glaciers grind mountains down as fast as the earth's colliding tectonic plates shove them up. - Read more...
Thursday - May 27, 2004
Columnist
Michael Reagan - Making Sausage - Nobody likes to watch sausage being made but we love it when it's finished. We cook it, we embrace it, and we eat it. And we forget the revolting process that produced it.
Watching developments in the war on terrorism and the current Iraq situation as reported by the media is a lot like watching sausage being made. Thanks to the media we see everything that's going on, at least as it is seen through the media's essentially anti-war prism. It gives us 20/20 hindsight that informs us that everybody could do a better job of handing things than the Bush administration and the military are handling them. - Read more...
Thursday - May 27, 2004
---
E-mail your news tips, stories, news releases & photos to:
editor@sitnews.org

E-mail large photo files to
photos@sitnews.org

Edited by Dick Kauffman:
editor@sitnews.org

E-mail the Webmaster:
webmaster@sitnews.org

Copyright Applies - Please obtain written permission before reproducing photographs, features, columns, etc. that are published on Sitnews.

Published online since
August 2000

Sitnews
Stories in the News
©1999 - 2004
Ketchikan, Alaska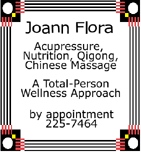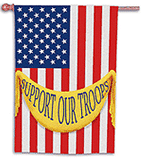 'Our Troops'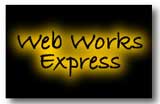 4th of July Parade

2004 Theme:
Home Is Where The Heart Is... Ketchikan Through The Generations
Presented by the Greater Ketchikan Chamber of Commerce

Download An Official Parade Entry Form - Deadline June 21st
Ad provided by Sitnews as a Public Service...