Wednesday
May 26, 2004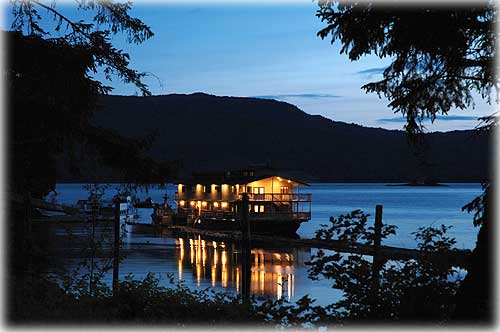 'Ward Cove Sunset'
Front Page Photo by Carl Thompson
Ketchikan Charter Commission

Information/Forum
Survey Results & Comments

Questionnaire: The Ketchikan Charter Commission needs your assistance in naming the new combined government and the service area of the present City of Ketchikan. This questionnaire will close on May 31, 2004. click here
Viewpoints
Opinions/Letters

Future of the MV Taku by Dave Kiffer - Ketchikan - 05/26/04


Collaborate for a win-win solution by Cecelia Johnson - Ketchikan - 05/26/04


Read More Viewpoints


Publish A Letter
Ketchikan: Williams will step down from House - Bill Williams, the Republican co-chairman of the powerful House Finance Committee who was considering a run for the state Senate, will retire instead, he said Tuesday. - Read this story...
Anchorage Daily News - Wednesday - May 26, 2004
Alaska: Olson set to take 17th Coast Guard District helm - Rear Adm. James C. Olson will relieve Rear Adm. James W. Underwood as commander of the 17th Coast Guard District in a ceremony at Juneau's Centennial Hall Convention Center Wednesday morning. Ketchikan is one of the areas included in the 17th Coast Guard District.
Olson, previously served in Washington, D.C. as the Director of Operations Capability since Sept. 2002. In this role, Olson arranged to allocate, distribute Coast Guard aircraft, vessels, shore facilities and operations command infrastructure for employment, and for the administration and integration of the U.S. Coast Guard Auxiliary.
Rear Adm. Olson's operational assignments include: deck watch officer aboard the cutter Duane, search and rescue pilot at Air Station Astoria, Ore.; flight safety officer and instructor pilot at Air Station Brooklyn, New York and Cape Cod, Mass.; and operations officer at Air Station Sitka, Alaska, a unit he later commanded. In 1994, Olson commanded the Coast Guard's largest Air Station - Kodiak. Of Olson's accomplishments, he recorded more than 5, 000 accident-free flight hours aboard Guardian, Pelican and Jayhawk helicopters.
Olson recently also served as the Director of Joint Interagency Task Force West. Other staff assignments include Chief of Operations and Chief of Staff for the Coast Guard's 13th District in Seattle. He also served at Coast Guard headquarters in the Office of Programs, and on the Coordinating Council Staff in the chief of staff's office. While in the 7th District in Miami, he served as the Chief of Intelligence and Investigations, and directed the Maritime Intelligence Center. - Read more...
Wednesday - May 26, 2004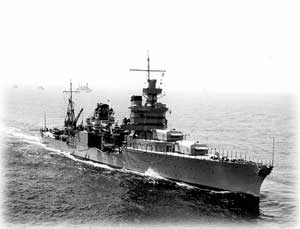 "USS Portland Appreciation Week"
USS Portland, Starboard bow, underway, May 31 1934.
Note range clock on forward mast.
Photograph Courtesy - USN, National Archives
Alaska: Governor Murkowski Honors USS Portland Veterans; Proclaims "USS Portland Appreciation Week" - Governor Frank Murkowski has issued an executive proclamation declaring this week, May 24-31, as "USS Portland Appreciation Week," in honor of the highly-decorated World War II heavy cruiser of that name and her crew.
The USS Portland was with the USS Juneau at the naval battle of Guadalcanal in November 1942, when both ships were torpedoed, and the Juneau was sunk at great loss of life.
"The USS Portland was the only ship in the history of the Navy to engage enemy battleships in two separate actions, besting them each time," Murkowski said. "The sailors who served aboard earned her 16 battle stars in engagements all across the South Pacific. It is my pleasure to welcome some of those veterans to Alaska, and I encourage Alaskans to honor and appreciate the contributions they made, and the ship on which they served." - Read more...
Wednesday - May 26, 2004
Alaska: Governor Signs Boating Legislation - Governor Frank Murkowski signed the Alaska State boating legislation Monday, extending the state's boating program from 2005 to 2010. The boating legislation was drafted by Republican Rep. Bruce Weyrauch. - Read More...
Wednesday - May 26, 2004
Alaska: Revenue Officials Meet with Investment Bankers on Gas Pipeline Financing - Throughout last week the Department of Revenue held opening discussions with investment banking firms regarding the Alaska gas pipeline project. The gas pipeline will lend further economic stability and growth to the Alaskan economy. - Read More...
Wednesday - May 26, 2004
---
E-mail your news tips, stories, news releases & photos to:
editor@sitnews.org

E-mail large photo files to
photos@sitnews.org

Edited by Dick Kauffman:
editor@sitnews.org

E-mail the Webmaster:
webmaster@sitnews.org

Copyright Applies - Please obtain written permission before reproducing photographs, features, columns, etc. that are published on Sitnews.

Published online since
August 2000

Sitnews
Stories in the News
©1999 - 2004
Ketchikan, Alaska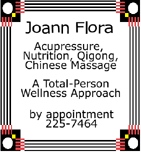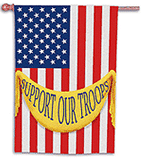 'Our Troops'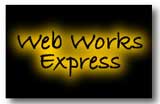 4th of July Parade

2004 Theme:
Home Is Where The Heart Is... Ketchikan Through The Generations
Presented by the Greater Ketchikan Chamber of Commerce

Download An Official Parade Entry Form - Deadline June 21st
Ad provided by Sitnews as a Public Service...